The Techpoint Innovation Tour (Northern Nigeria Edition) is made possible by our primary sponsors — iROKOtv.com and GIGM.com, location partners Ventures Platform Abuja, CoLab Kaduna and nHub Jos, and coverage partners — xteamstudios and Shutterbug Creative Media.
---
We arrived Jos from Kaduna three hours later than the original schedule, thanks to Adewale's topographical disorientation. Before we left kaduna, he had bragged about leading us safely to Jos. He was so confident that he assured us of a picnic at the Assop waterfalls before we arrive our final destination.
We left kaduna around 7:00am, hoping to arrive Jos by 10. However, by 10, we were  still merry-go-rounding in Kafanchan.
Captain Omo had to keep the windows down to ask for directions and we were exposed to the sun (not funny)! After asking a couple of people, we were finally on the right track.
A group of sunburnt Techpointers arrived Jos. We were all oohing and aahing as we passed by the humongous rocks and we saluted the courage of those who dared build their houses on them.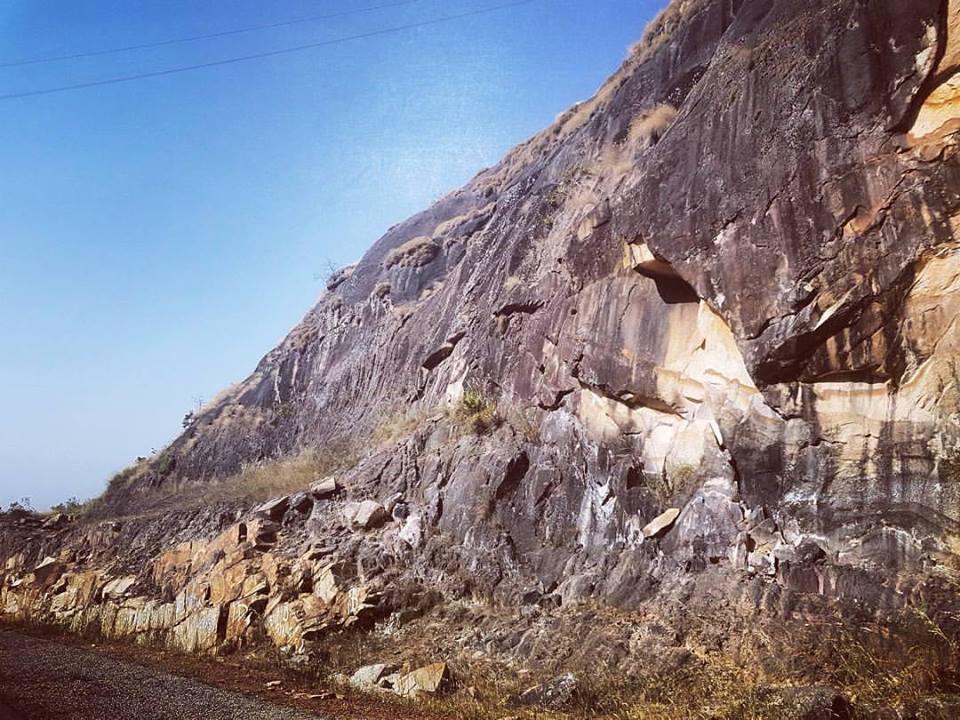 By half past one, we arrived our hotel. Spent the rest of the day sleeping, complaining about the cold weather and planning our stay in J-City.
Our first day in Jos was extra windy and chilly. But we were prepared. We all donned our hoodies as we set out to Unity FM, our first stop for the day.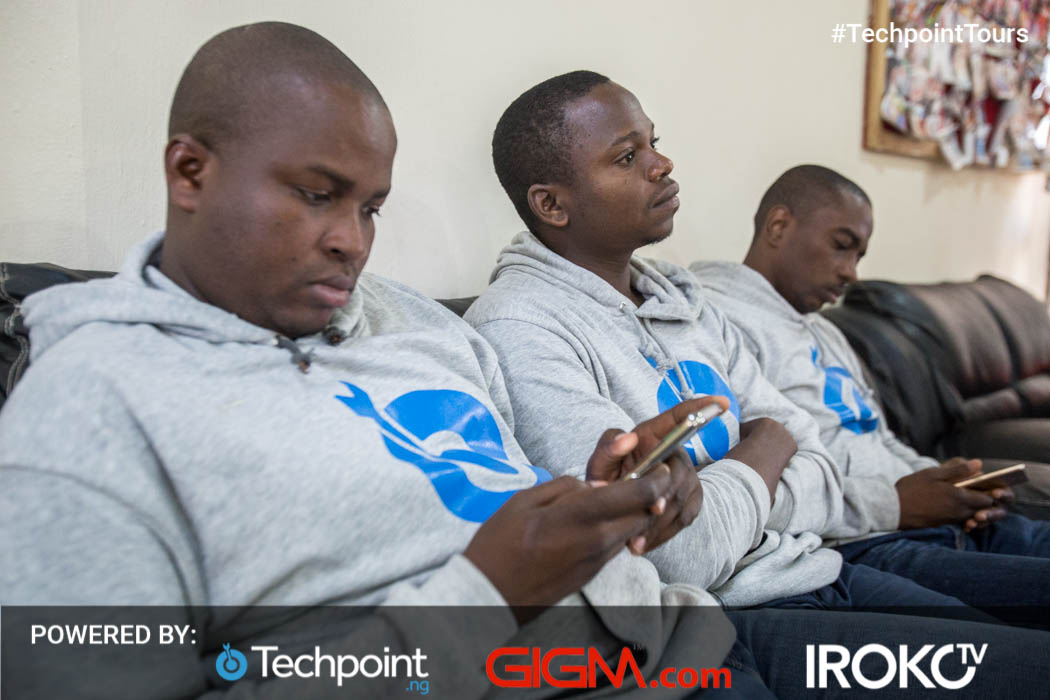 Unity FM is situated on Zinaria hill and broadcasts from 93.3 FM. We arrived just in time for our chat with Patience Andrews (Lady AP1) an on-air personality at the radio station.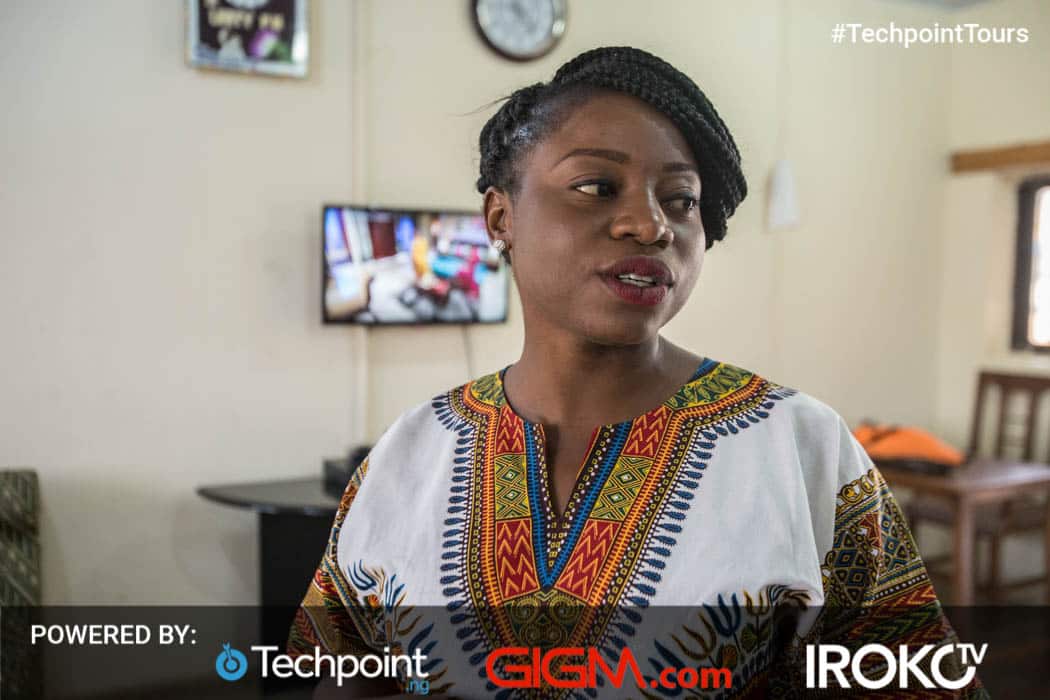 By 9:30, Muyiwa, Adewale and I were in the studio to discuss the imperativeness of ICT on nation building with Lady AP1.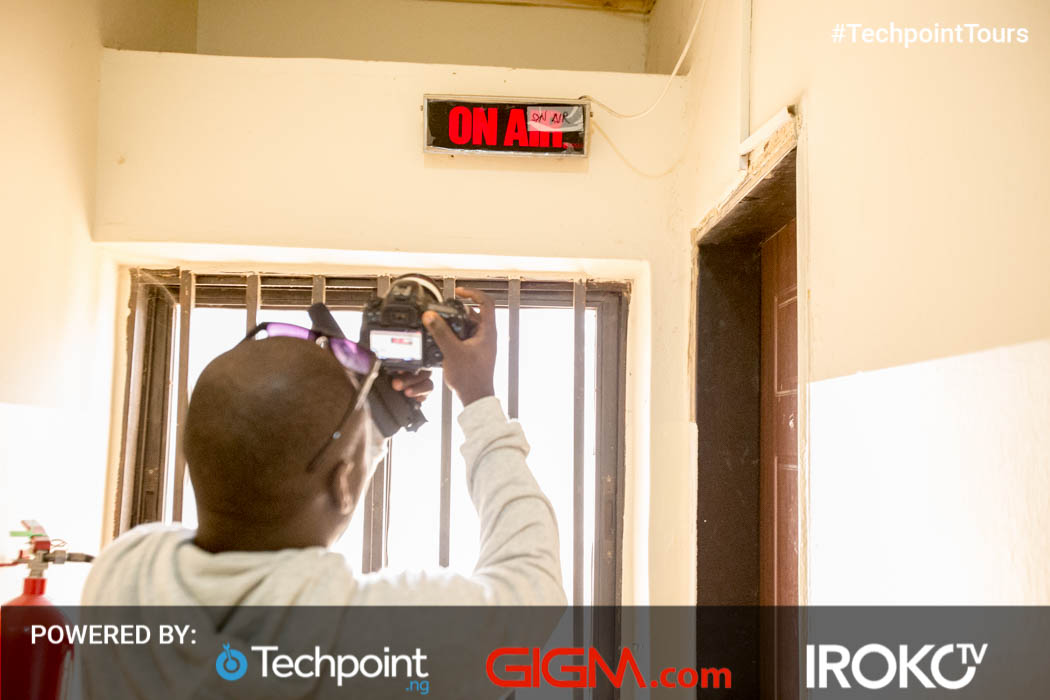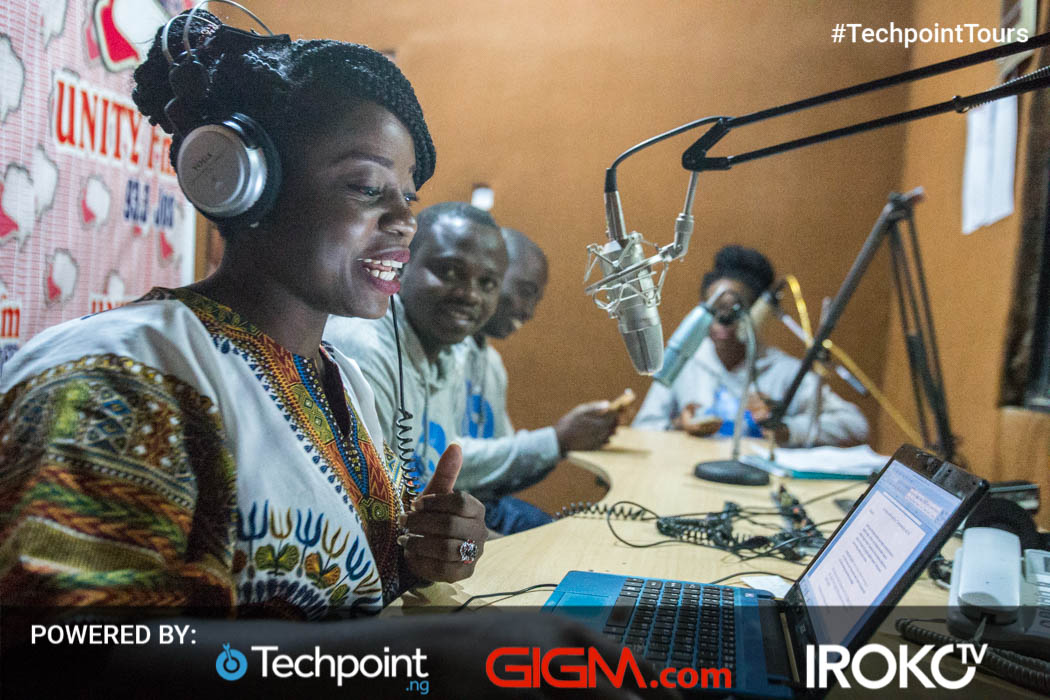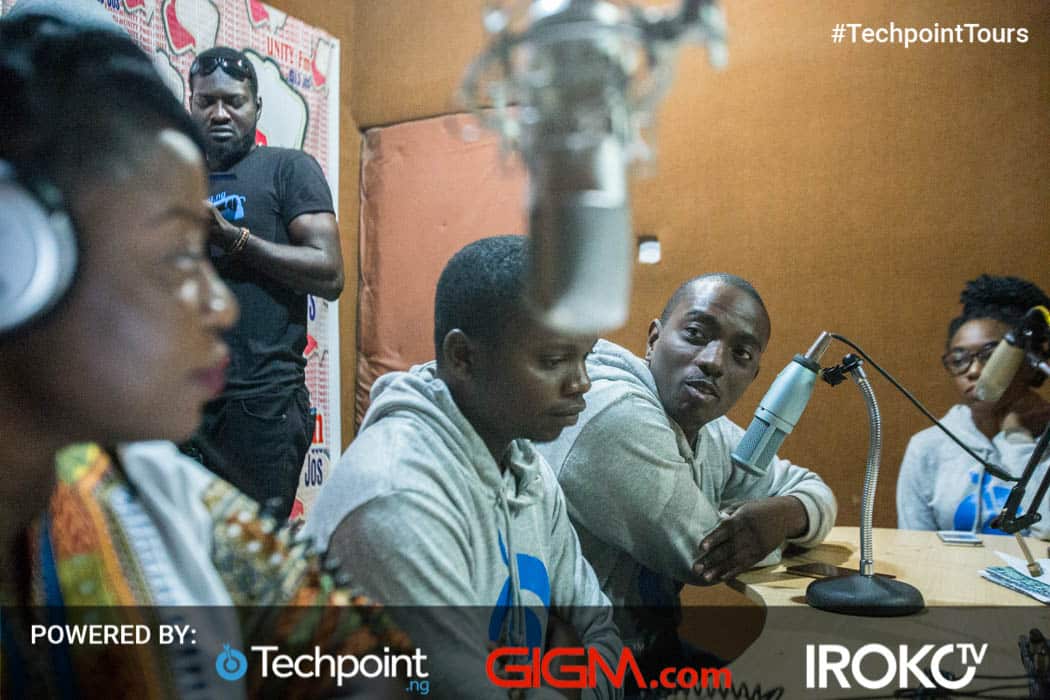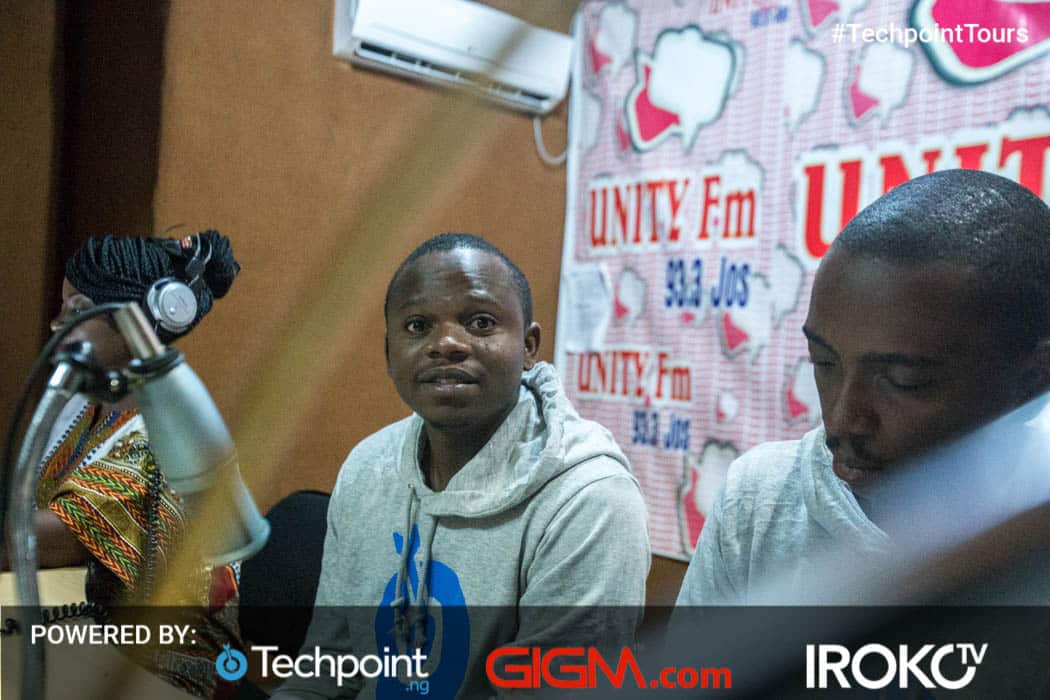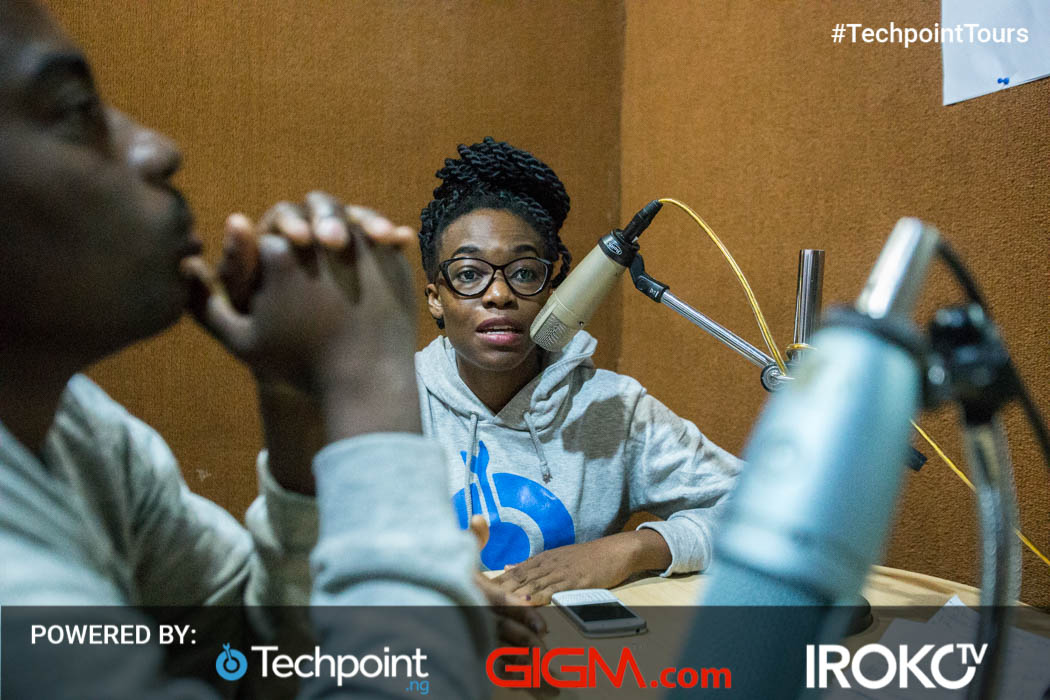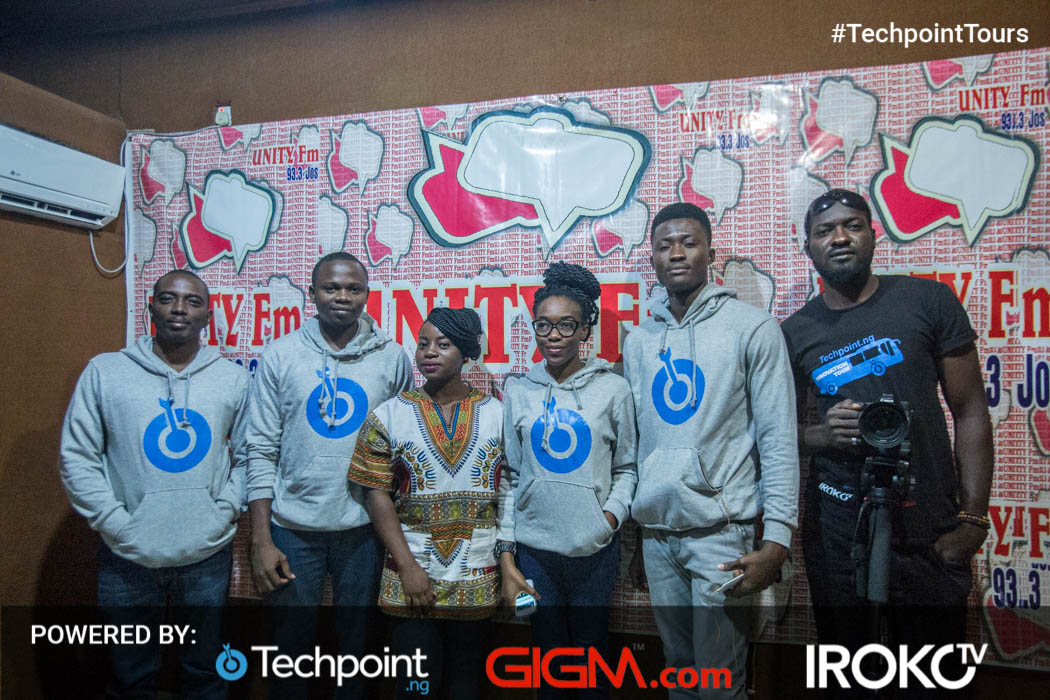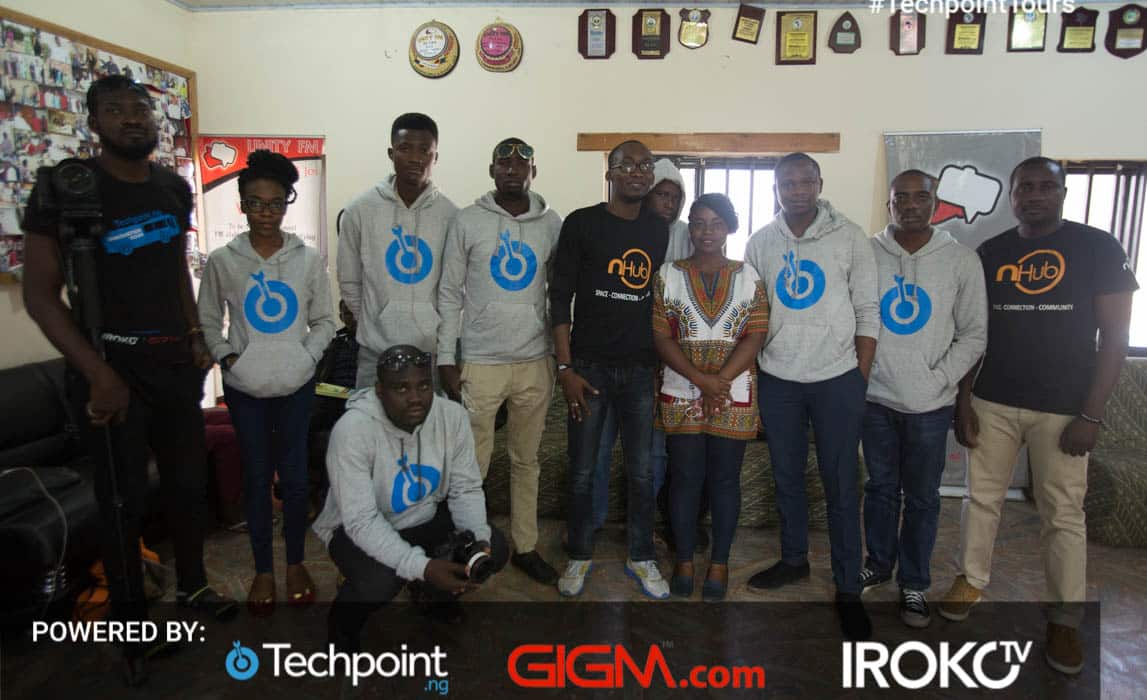 After the radio station session, we went to nHub who provided us with a space to work in, complete with foosball and graffiti. Trust the boys, they completely lost decorum. They were screaming, shouting and laughing both in their mother tongue and English.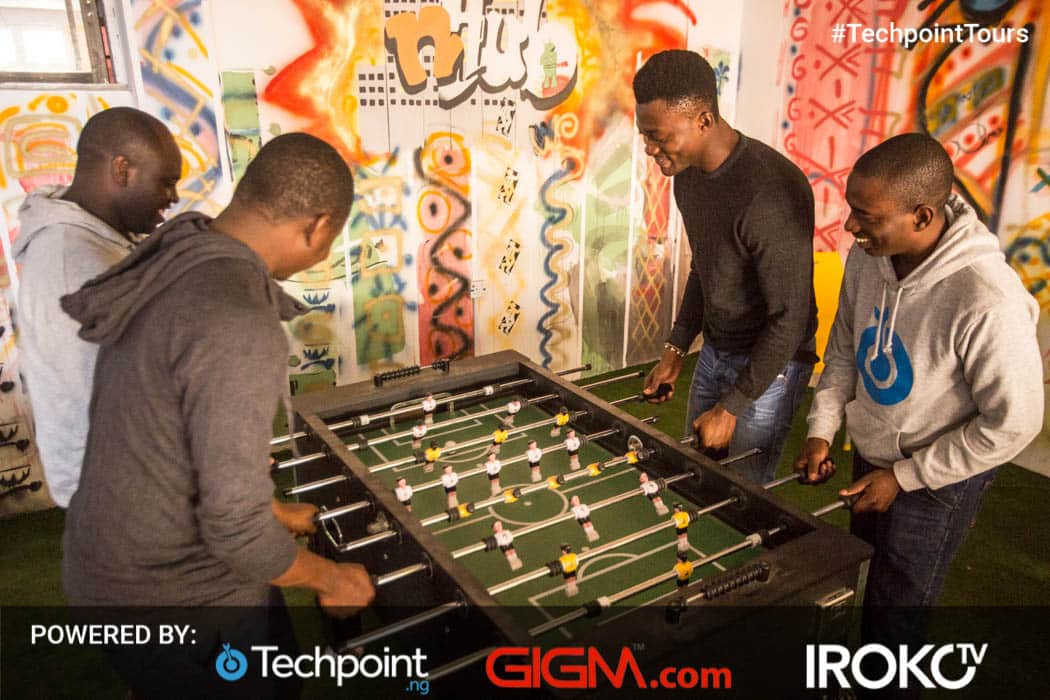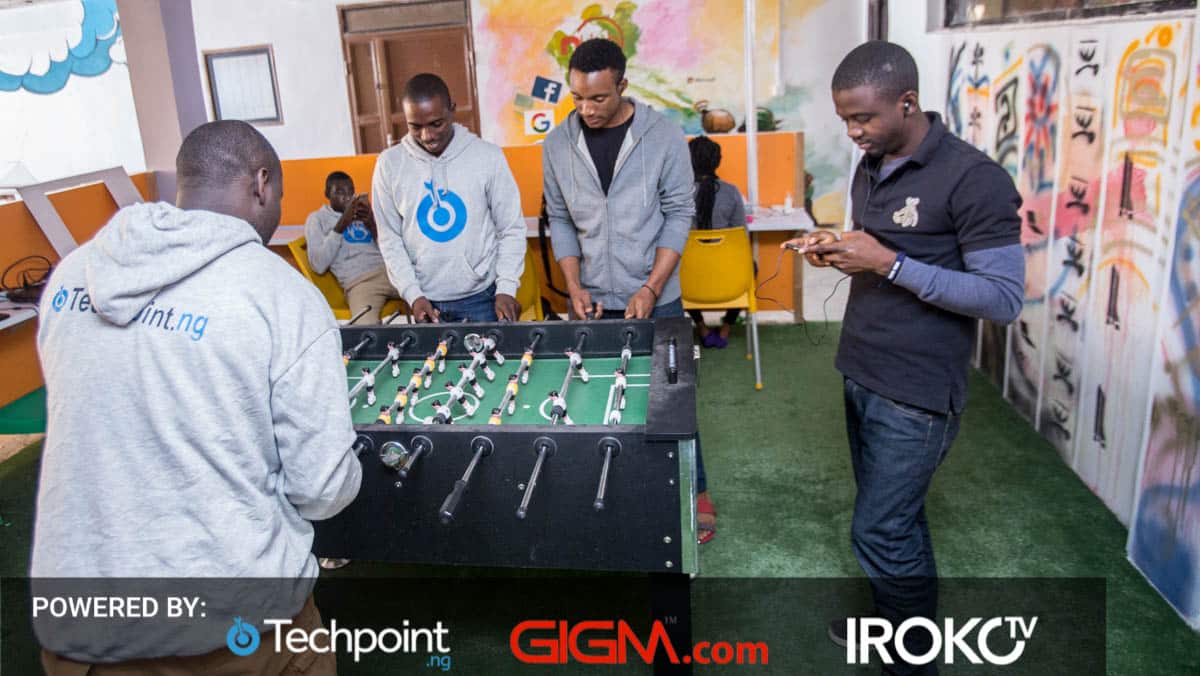 In between the fun, though, we managed to get some work done.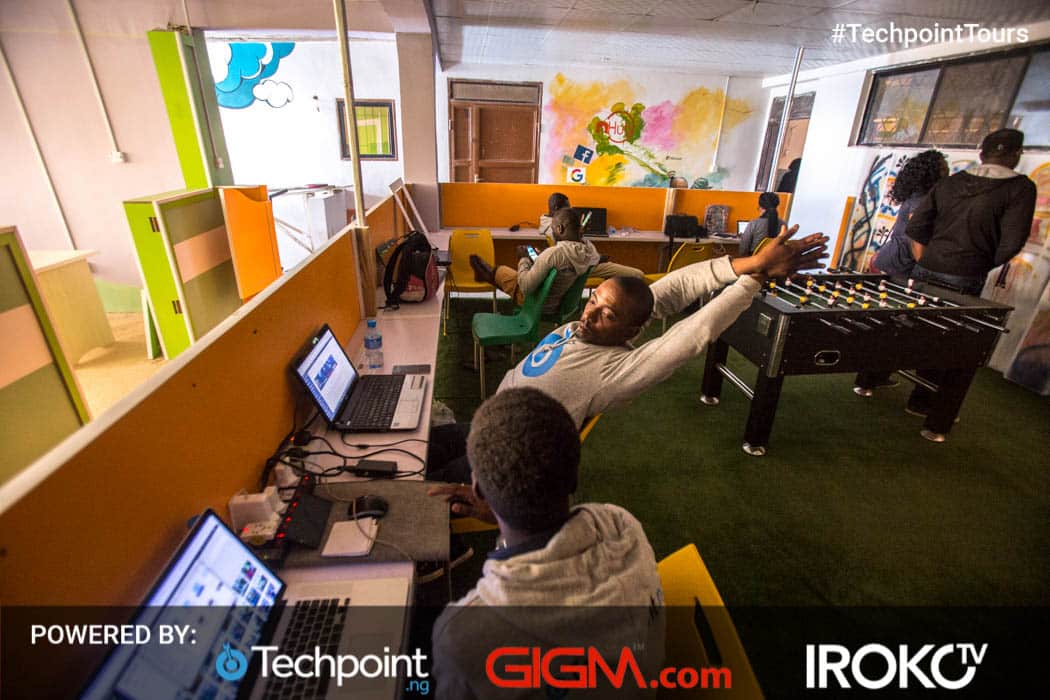 By 6pm, we closed from our workspace and were soon on our way to Peace FM. We had a chat with the 'storyteller' -- Ms. Solomon -- about the Techpoint Innovation Tour.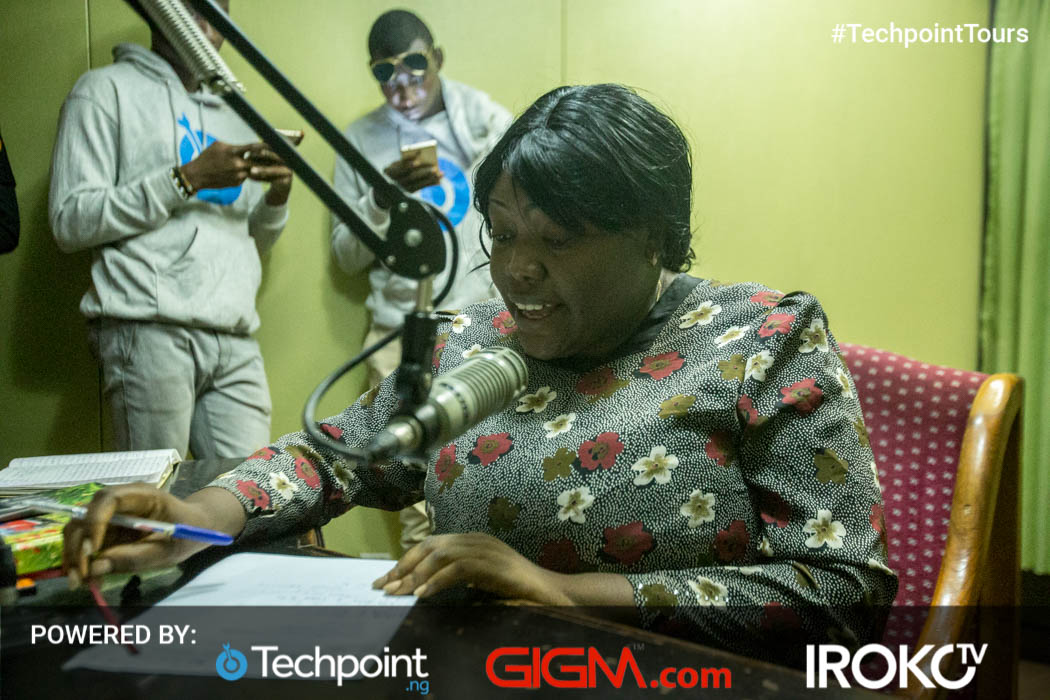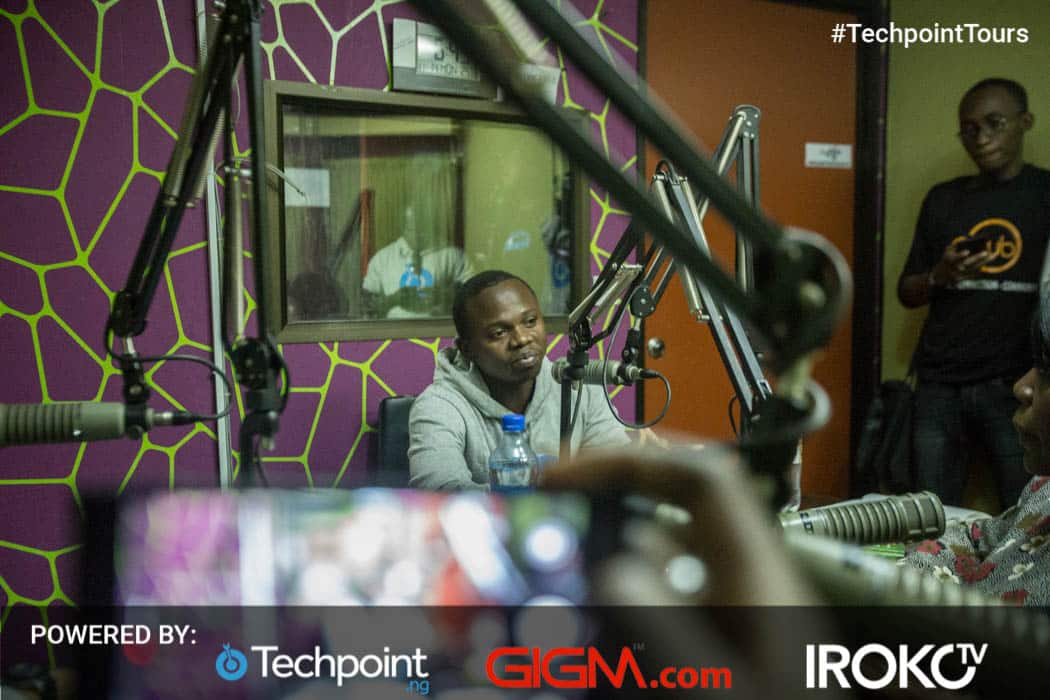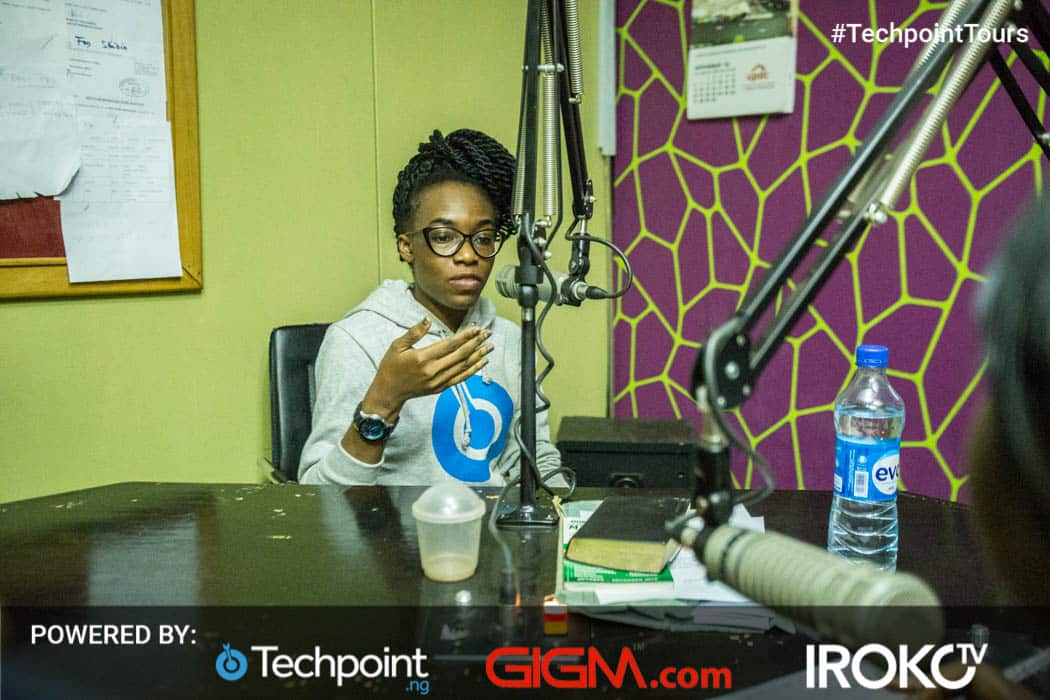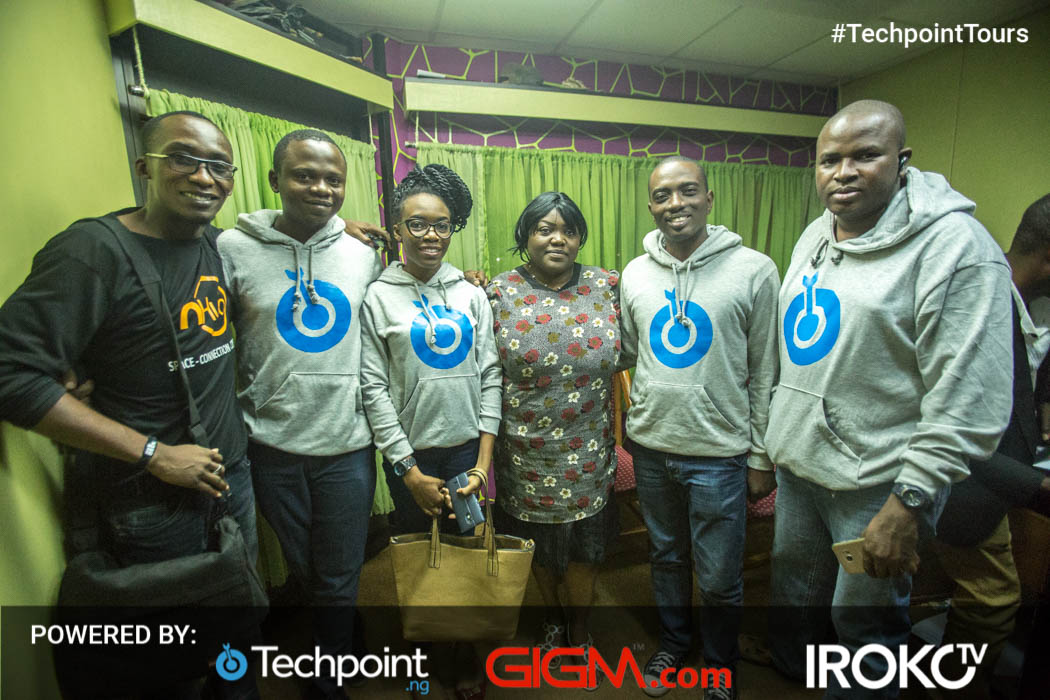 This was our last stop for the day. Off we went to the hotel to prepare for out big day tomorrow.