As has been rife all over the tech scene lately, AIG (Africa Internet Group) the African subsidiary of the German cloning giant Rocket Internet, will be rebranding all of her ventures into Jumia. Huge move isn't it? It is only normal to assume a lot of thought, research and planning must have gone into the decision and I am thinking this is bound to be the consolidation move of the year.
To understand how massive this change is, startups under the AIG umbrella such as Hotel booking site Jovago will become Jumia Travel, real estate site Lamudi changes to Jumia House, C2C marketplace Kaymu becomes Jumia Market, food ordering and delivery site HelloFood transforms to Jumia Food! Essentially these startups will transform into "Jumia Something".
I am sure the next question you are asking is why?  Over the past 1 year, Rocket Internet's share price has dropped by 55%.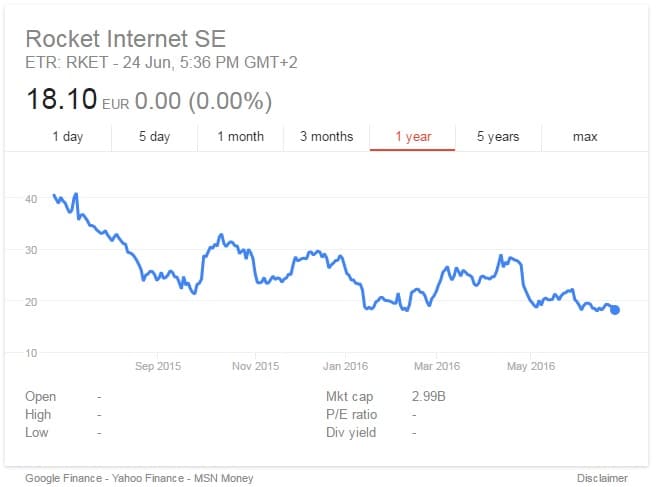 Of course this is bound to have an effect on AIG and the startups under that umbrella. An example is the 37% decrease in Jumia's revenue.
Just a while back, AXA, a French-based Insurance and Asset management firm, invested €75 million in AIG, joining other super backers ; MTN, Milicom and of course Rocket Internet. So why are they losing money?
Some have said AIG is passing through this phase because their startups lack originality and the emotional connection to the African audience. Don't crucify me yet, (it's not me talking). Rocket Internet isn't known for innovation, they are rather popular for replicating business models that have proven successful over time, hence the name "German CLONING Machine".
However, the CEO of Rocket Internet Oliver Samwer has said, "Jumia in Africa is billing out its market share in a difficult macro environment and we are very optimistic for this business in a very long life."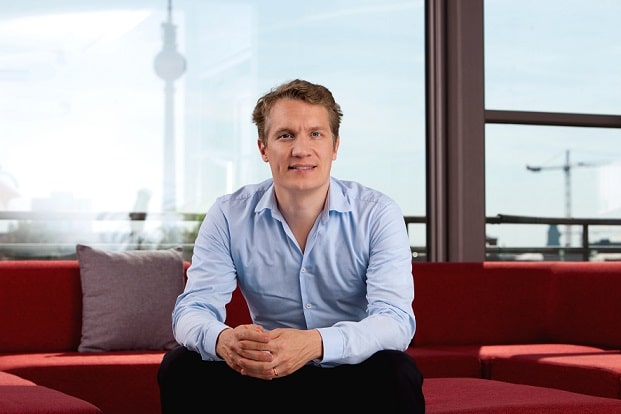 This is supported by another school of thought which believes that Jumia has been predominantly affected by the macroeconomics challenges that has largely resulted in recent economic downturn in Nigeria.
Back to the consolidation move, why has AIG not decided on an entirely different brand name? Why have they settled for Jumia? Because the logical train of thought is if Jumia is losing money why are they rebranding all other startups under their wing to the same Jumia?
My answer is quite simple, customer loyalty. I am talking customer loyalty and affection so intense it translates into bonding. Brands are a core asset upon which corporate success depend and profit asides; the Jumia brand has been hugely successful! So if I were to give my two cents, I'd say AIG is banking on loyal customers to transfer some of that goodwill to the other startups.
But I can't help thinking, how do the employees feel about this consolidation move? Despite the fact that AIG has said that the functions and operations of the other startups will remain the same one cannot but wonder. I hope we will not have a repeat of 2012 which was a massive downsizing that affected all of its Human Resource and IT staff, several employees in customer service, logistics and warehousing, and a few employees in marketing, legal and accounting departments.
This was a result of the consolidation of Jumia (then Kasuwa) with the online fashion store Sabunta into one huge eCommerce service that was to be the future of online shopping in Nigeria.
I am also interested in what this move means for Jumia as a brand and for other local startups. Jumia already has a 70% market market share of eCommerce in Nigeria, combining that with the other startups that will be rebranded positions it has a super big eCommerce giant.
I foresee a fierce competition between local startups and AIG. But how do they compete? The scales have already been tipped. I'm not just talking market share right now, I am making reference to AIG's access to huge financial backing. Something our local startups simply do not have.
A paper by Matt Ste. Marie & Reid Tuenge has described Jumia as the Amazon of Africa and now they have a new vision; "Expand your horizons". It doesn't take a diviner to know that after this consolidation, they will even be bigger than that. Of course that's just me talking.
Whether they will be run for a long time by AIG and by extension Rocket Internet is another matter entirely. Let me explain.
I came across an article which stated or more like accused the CEO of Rocket Internet Samwer, of building these startups, only to sell them at mouthwatering prices later. Oliver sold Alando, a clone of eBay to eBay just 100 days after it was founded for $43m in 1999. Five years later he sold a mobile phone content provider, Jamba! to VeriSign for $273m and in 2010, Groupon bought CityDeal, his daily deals startup, for $170m. One might be forced to ask does the same fate await these startups under the AIG?
If Jumia will be sold, is it possible we have local buyers? And if not, is it possible for our local startups to command a respectable percentage of the market share? These are questions I sincerely cannot answer. However, I do know it is high time we took control of things.
Feature Image credit: BizWatch Nigeria