Asides the monster that is Pay on Delivery,  one of the biggest challenges to running an online store, especially in Nigeria, is logistics.
If you are a third party seller on any of the big Nigerian eCommerce marketplaces, you're probably very familiar with this situation; orders come in trickles, especially if you don't sell fast moving items, and you often find yourself having to wait a few days, for orders to pile up, before dropping off at delivery centres. Otherwise, how would you justify the transportation cost of dropping off just a single order that is likely to be returned, especially as it is en route to an unfamiliar town in Kaduna?
It goes without saying that this approach creates a vicious cycle. The merchant is justified in saving on transportation cost however, it is apparent that the longer an item takes to deliver, the more likely the buyer is to reject it. Many thanks to the Payment on Delivery model that puts a lot of power in the hands of serious and unserious customers alike.
In a bid to ensure a seamless flow in delivering orders to buyers, whilst cutting loses for third party sellers, Konga has come up with a new service called Spaceship by Konga (SBK). Spaceship by Konga -- apparently inspired by Fulfilment by Amazon (FBA) -- provides warehousing for third party sellers' products and also manages the delivery of orders nationwide. This presents a potential win-win situation for both seller and buyers on the Konga Marketplace. By stocking inventory with Konga, third party sellers save on cost of logistics and time of delivery. They also get added benefits of better inventory management and safety of products.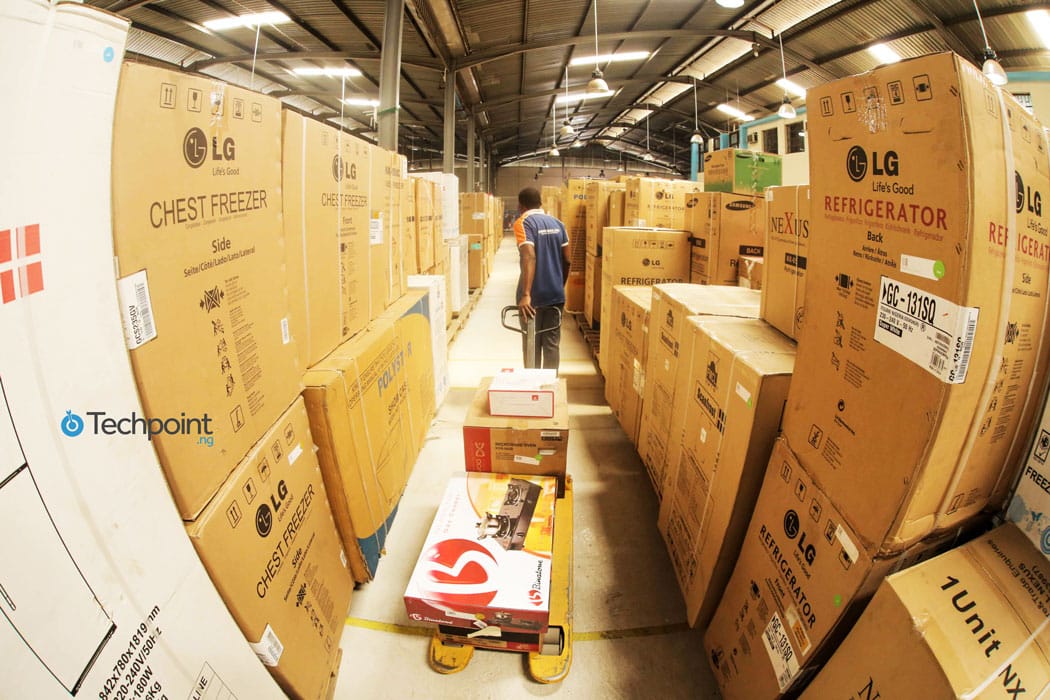 On the side of the buyer, there's a potential for faster delivery times, which makes them more likely to pay for products. Sellers also get to receive their payments timely. In the event that orders are rejected or returned, the item is simply restocked in the seller's inventory with Konga. This will reduce apparently rampant cases of returned orders being lost in transit
Of course, Konga is not running a charity organisation so obviously, Spaceship by Konga will cost you as a seller. To rent a 10.8m x 10.8m x 10.8m cubicle of warehouse space, you will have to cough out ₦3000 every month. For a 108 cubic meter cubicle that's ₦30,000 per month. And if you're a big shot third party seller (I wonder why you don't own your own online store already), you can also request for open space. The dimensions of the open space is based on request and is 'negotiable'.
These are in addition to the monthly fee that Konga will now charge merchants to list on the marketplace. The monthly fee, which is in 2 tiers -- Silver Plan for a maximum of 10 products at₦1000 per month, Gold Plan for unlimited products at₦2500 per month -- kicked off this April. The idea is to chase off unserious merchants and reduce unfair competition for the serious ones.
You're probably wondering where Konga got all that extra space in its already over capacity warehouse. Well, Spaceship by Konga is made possible by a partnership with XL Express and Logistics ltd, which provides large scale inventory and warehouse management for big corporations. Seeing as they have a presence in over 5 Nigerian cities -- Lagos, Abuja, Port Harcourt, Kano, Benin and Onitsha -- we might be looking at a situation where the Konga Marketplace could potentially spread beyond Lagos.
You can get more information about Spaceship by Konga here.