Even though I won't be expecting my orders from Konga being delivered by an unmanned aerial vehicle any time soon, drones are already being put to use in Africa to address local challenges.
A startup in Silicon Valley or a fortune 500 company might be working on using drones to deliver goods. No doubt, logistics is one of the biggest challenges of eCommerce in Africa but can we trust drones in the hands of the likes of Africa Courier Express or CityRun at the moment?
Anyway, here a 3 creative ways drones in Africa are being used
Wildlife Preservation
African startups are however putting drones to another use, and one of such is Tanzanian startup, Bathawk Recon which is using unmanned aerial vehicles as part of its anti-poaching initiative to track wildlife and poachers.
The initiative, conceived by a team of security experts and conservationists, arose following figures released by the Tanzanian government that an average of 10-15,000 elephants are lost to poaching activities yearly within the last 5 years.
Drone operators at a field station closely monitor the drone's live video feed to detect any suspicious activity. If suspected poachers are detected, the pilots will communicate to nearby ranger units who will in turn use the GPS coordinates from the drone to locate the poachers.
American made Superbat DA-50 aircraft tried in September proved to be ideal for wildlife surveillance as it was able to detect people and wildlife from over 1,000 feet up in the air.
Previously being use by the military, organizations around the world are now putting drones to more use, and in every possible sector – security, wildlife preservation, even examination surveillance.
Crime Fighting
Earlier in the year, crime fighting drones were tested in the City of Cape Town, South Africa. Equipped with infra-red cameras, they were launched to help the police carry out a drug bust. Mayoral Committee Member Safety and Security for the City of Cape Town, JP Smith affirmed after the test that the drones when linked with other technologies will become extremely effective in protecting citizens of South Africa.
Examination Monitoring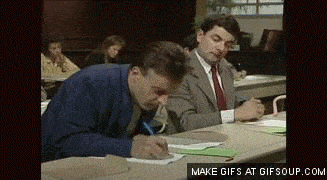 Finally, a drone team led by Prof. Sulyman Abdulkareem in Unilorin is working on using drones to monitor examinations.
Without a doubt, drones are here to stay. Other areas that I'd love to see the extensive use of drones in Africa would be to tackle terrorism – the likes of Boko Haram in West Africa, Al Shabab in East Africa among others.
Do you know any other creative ways drones are being used in Africa? Please share in the comments section below.
Photo Credit: valaiswallis / shizhao via Compfight cc