Jumia is about to set off probably the biggest online mobile sale ever in Nigeria. The eCommerce platform has released details of its forthcoming 'Mobile Week Megathon'.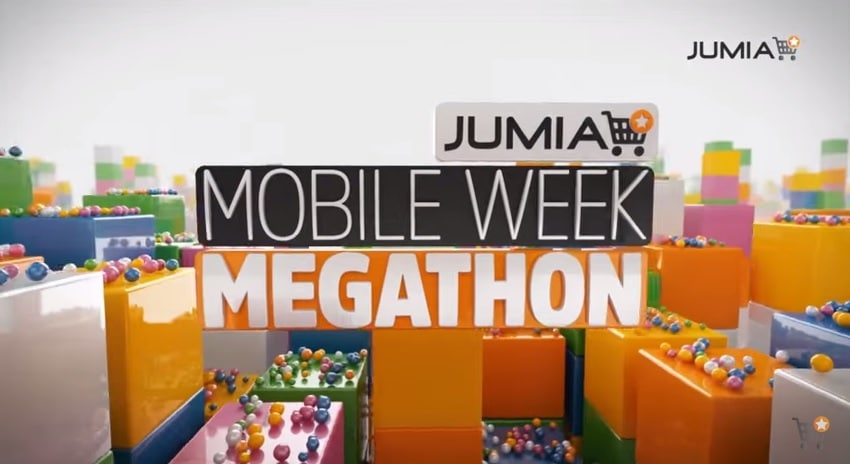 So what is the Jumia Mobile Week Megathon? Simply put, it is a week-long sale of mobile phones, via the  Jumia mobile app, at (promisingly) crazy discounts. Throughout the Mobile Week (which runs from the 1st to the 7th of June), each of Jumia's 7 "Gold Partners" have been assigned a special day to showcase their "Hero Deals". The sale kicks off from 5am each day and will run until 9am with the following schedule: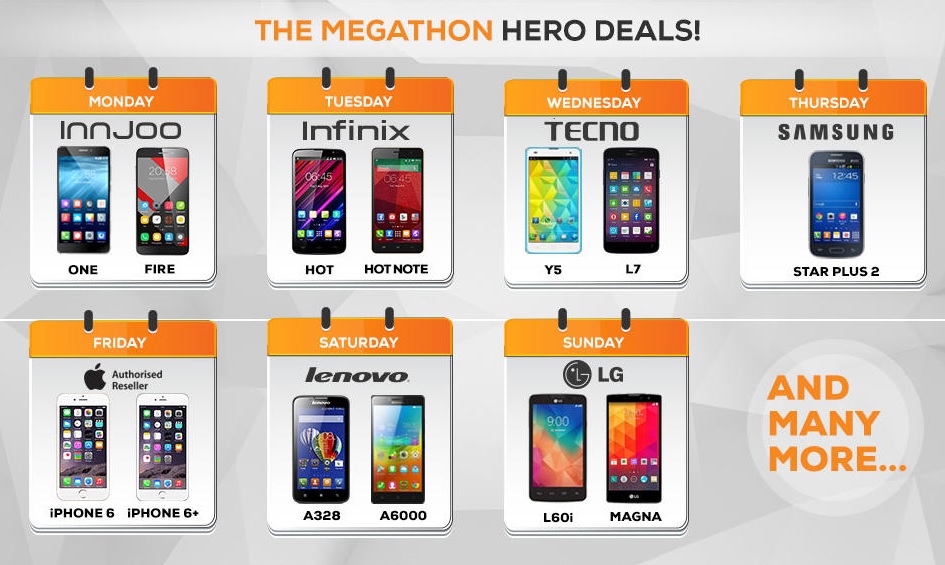 June 1 – Innjoo (Innjoo Fire)
June 2 – Infinix (Infinix Hot Note/Pro)
June 3 – Tecno (Y5)
June 4 – Samsung (Star Plus 2)
June 5 – Apple (iPhone 6)
June 6 – Lenovo (Lenovo A6000)
June 7 – LG (LG Magna).
There will also be special discount sales from Jumia's Silver Partners which include BlackBerry and Wiko. Jumia has informed customers to be on the lookout for 50% discount flash sales during the course of the Mobile Week. For the icing on the cake, MTN promises to give out free 1 month Gigabyte data as well as a free music streaming for 1 month, with free SIM cards, for every device purchased during the Jumia Mobile Week Megathon.
To be eligible to take part in the Jumia Mobile Week Megathon, you have to remember to download the Jumia Mobile app, as all the Hero Deals will be given out from there. The Jumia Mobile app is available for Android, iOS, BlackBerry and Windows Phone.