Earlier today Konga CEO, Sim Shagaya tweeted:
A merchant just listed a truckload of Dangote Cement on @shopkonga with free delivery. Its with pleasure that we are approving this listing.

— Sim Shagaya (@SimShagaya) May 11, 2015
Just in case you though it was a joke, a certain Konga merchant, by username Elicollectipn Plus, actually does have a truckload of Dangote cement live on Konga N1,935,000.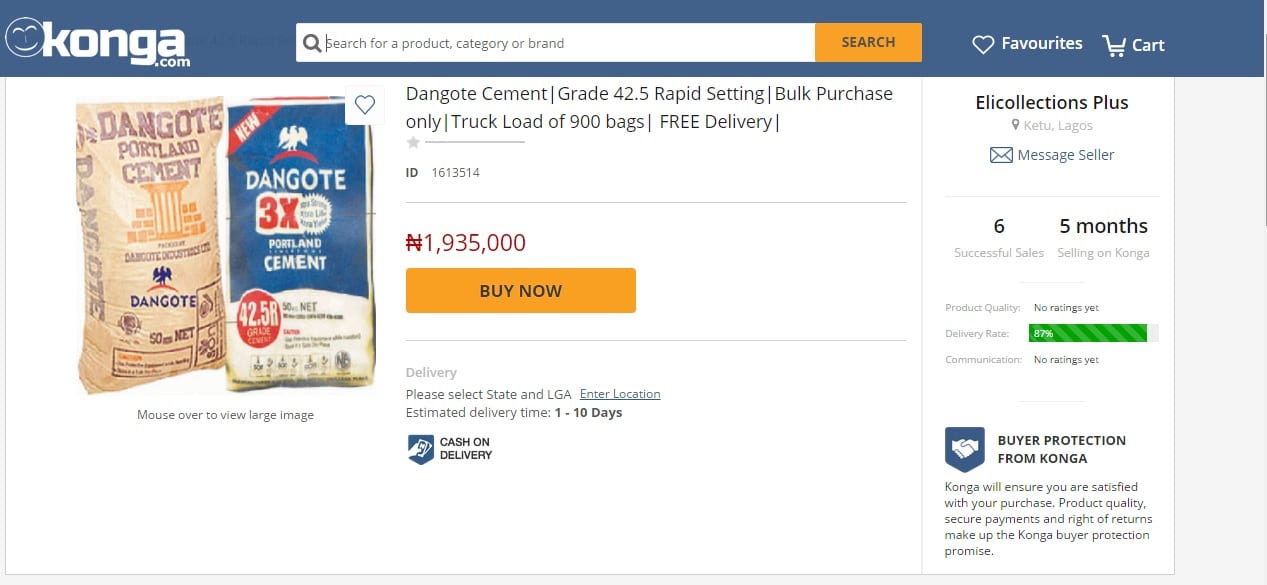 That's right ladies and gentlemen, we have a Guinness World Record for the most expensive item ever to be listed online in Nigeria.
Online scam? Most likely not. Especially as Sim Shagaya himself has gone the extra mile of tweeting their stamp off approval. It is not everyday you see an eCommerce CEO tweeting about approved listings out of the thousand requests they get a day.
Could this be a good sign for the progress of eCommerce in Nigeria? Would you consider placing an online order worth 2 million, even with Payment on Delivery offered?
Photo Credit: Night-thing via Compfight cc