Africa's recent economic growth rates and rising youth population have meant more and more entrepreneurs are looking there for potential business opportunities. The typical strategy is to introduce new companies by recreating foreign business models on the continent. But for e-commerce start-ups, it's not that easy.
Look at my own experience. In 2010, my company created an app store. We then built a large, local app store that provided a platform to reach African users, since Google Play had some restrictions in place. We followed that with a crowdfunding platform and even opened an e-commerce website selling electronics design kits via partnerships with U.S. giants Altera and Microchip. While the online businesses had flashes of success, we quickly realized that the path to profitability would be long and tortuous, requiring a constant injection of capital. In the end, we closed them.
We were not alone. Old local giants like the e-commerce business Kalahari, the advertising firm InMobi, and e-classified site Mocality retrenched, reorganized, or closed down. In closing some of their e-commerce properties, Naspers, a media and internet empire, noted that it was a "sad day for e-commerce" in Africa and cited "unprofitability" as a reason.
The reality of internet business in Africa deviates from what is obtainable in Western world. The optimism about Africa clouds some obvious challenges any operator in the continent will confront. The following factors are the key reasons the African internet business ecosystem — especially e-commerce — is not very profitable: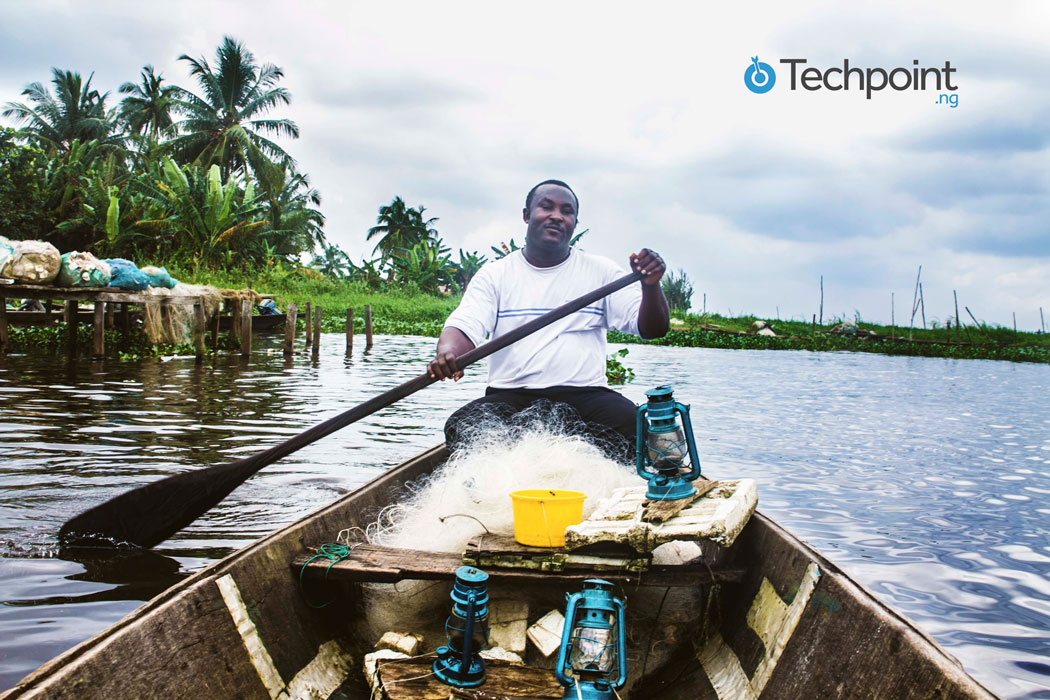 Distrust: Rich Africans have yet to embrace online shopping, due to online fraud. In Nigeria, for example, where phishing is common, people are skeptical about putting their credentials online. Without attracting the best spenders, the sector will continue to serve primarily college students and a younger population. Some of the companies offer cash-on-delivery to mitigate this challenge.
Cost of broadband: Africa enjoys tremendous growth in mobile internet which is the popular means for people to access the web. While using Facebook may be free on some telecom networks, watching a three-hour educational piece of content on Coursera or MIT edX will require a $50 prepaid internet expense in Congo. With the high cost of bandwidth, video-based internet businesses in Africa struggle; the market leader, Irokotv, relies on the diasporas for most of its revenue.
Logistics: Amazon.com and eBay are great companies that depend on the U.S. postal system to serve their customers. I sell my own books online in U.S.; once a buyer makes payment, I drop the book off at the post office to close the transaction. In Africa, it's more complicated with nonfunctioning postal systems. Online businesses operate delivery motorbikes, which increase the cost of doing business there.
African open market: In Africa, there are "markets" everywhere, starting with the security guards who run stores in front of their masters' mansions. There are open markets, supermarkets, and even unemployed youth selling things at traffic stops in major cities. An e-commerce company must beat these entities on prices to be competitive. Because nearly all e-commerce firms are formalized for access to the banking system, they pay taxes. In Rwanda, an 18% VAT can put an online business at a disadvantage when the informal competitors do not collect same.
Fragmented markets: For all the efforts to make Africa appear as one market, it is not. A company has to set up country-specific sites because of barriers from cross-border payments, languages, cultural differences, and other factors. This affects economies of scale and impacts efficient allocation of capital with duplication of resources across the region.
Literacy rates: Even if all the infrastructure and integration issues are fixed, illiterate citizens may be unable to participate directly on e-commerce sites that require reading and writing skills. Chad, Niger, and Burkina Faso, for example, have literary rates less than 30%. Without investing in the education of these citizens, the pool of potential customers for web entrepreneurs is greatly reduced.
There are some companies attempting to tackle these issues. Take Jumia, a leading online retailer in Nigeria that sells everything from home goods to mobile phones to health and beauty supplies. Founded in 2012 with connection to the German Samwer brothers, which specialize in cloning American web businesses in Europe and elsewhere, it has more than 1,500 staff. It raised $150 million in new funding on a valuation of $555 million last November. Jumia is not alone; there are web firms like Konga, Olx, and Souq with millions of dollars in funding operating in Africa.
The problem, though, is that while Jumia and others may be successful by market share, they are still not profitable. According to Rocket Internet's 2014 public listing, Jumia had $28 million in net revenues, with $32 million in losses
Any startup with few millions of dollars in funding can jump in preeminence in the region because Africa has a poor pool of companies. There are 3,186 companies in the continent (in all sectors) with revenue of above $50 million. So when a firm raises $100 million, it can beat anyone for market share because there are so few companies — especially in the web sector — that can challenge it. But then the company is required to seed a sector in a place with low internet adoption and high illiteracy rates with most of the customers fragmented and out of reach. The result is lack of scale and that affects profitability.
E-commerce in Africa could be very profitable; it will just take time and effort. Leaders of the continent must understand that besides launching websites, there are many elements entrepreneurs need to be profitably successful. These include more integration of the disparate African economies; investing in infrastructures like postal system, broadband, and transportation networks; setting up a pan-African system to prosecute fraud and improve business trust in African internet; and most importantly, improving literacy rates. To make the web work for business, African leaders need to focus less on how to improve the number of total domains registered and instead fix the physical business ecosystem which they continue to neglect in order to unleash the wealth-creating powers of the web in Africa.
The internet is redesigning commerce and will continue to reshape industrial sectors. Africa cannot afford to avoid participating in the opportunities the internet is enabling through expansion of markets. But entrepreneurs — particularly those in web-based businesses — need to realize the hurdles they'll have to overcome in order to be both successful and profitable in the continent before they jump in.
This article was originally published by Ndubuisi Ekekwe, on HBR