VMK, a company founded by Vérone Mankou, the Congolese entrepreneur behind the first tablet made in Africa, has announced the opening of its first VMK store in Abidjan today, the 19th of February, 2015.
This point of sale which is located in the Treichville commune at Zone 3 C, Immeuble Rive Gauche, will exclusively sell products from the VMK range – marking the beginning of the Congolese company's expansion beyond its borders. The Abidjan VMK store, which will ultimately employ around 10 people, will be an addition to VMK's first-ever store in Brazzaville, which was opened in partnership with the South African operator, MTN.
VMK plans to expand its store locations to five countries in the region by the end of the year. A second store is scheduled to open in the Ivory Coast economic capital, before the opening of three other VMK stores in Kinshasa, Douala and Dakar before the end of 2015.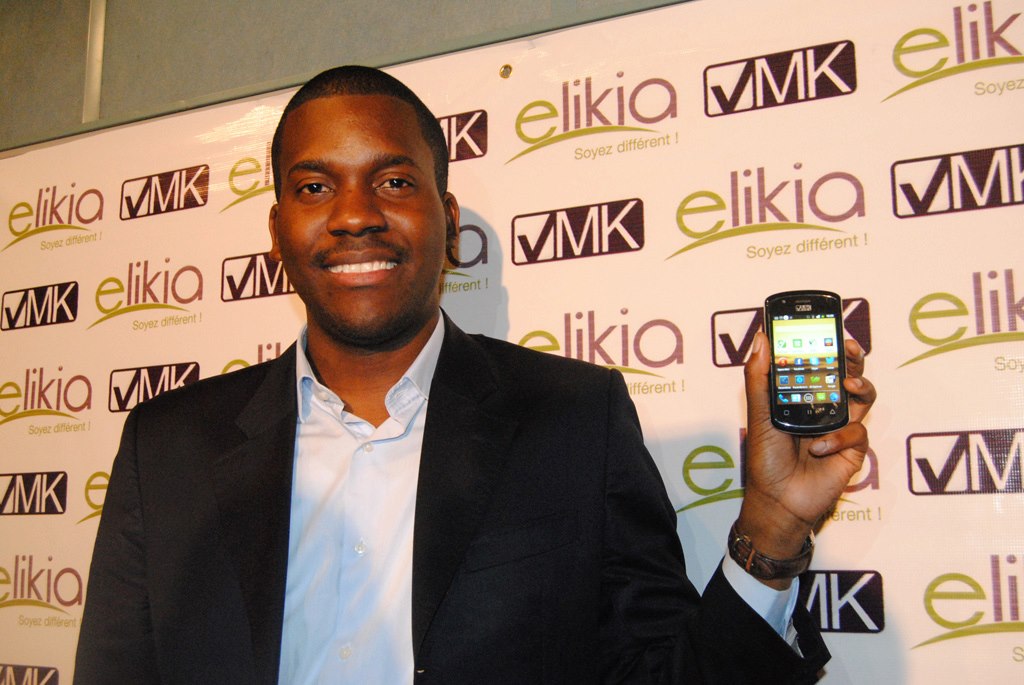 Advertisement
Explains Vérone Mankou:
My underlying ambition is to bridge the digital gap in Africa. These VMK stores are being set up to make new technologies accessible to as many people as possible. We will offer a top-of-the-range selection of products, aimed at the general public.
The VMK range includes two smartphone models available from EUR 18 and EUR 30 (NGN 4,100 and NGN 6,800 respectively) as well as the premium model, the Elikia L. This outstanding handset, offered at EUR 99 (NGN 22,900), comes equipped with a larger screen than its predecessor. VMK is also getting ready to launch its second tablet in March. It will be available for less than EUR 210 (NGN 47,500).
Produced in China until now, VMK devices will shortly be assembled in the soon-to-be factory in the Republic of Congo. This production unit, which is in the process of being built in the Mpila neighborhood of Brazzaville, has required an investment of nearly two million dollars and will be used exclusively for the VMK range of products. VMK's Chinese partner company has started training the locals who will be employed at the factory.

---
Jan. 18: Bonus Built in Africa episode: Town Hall meeting with Peter Salovey, President of Yale University

---
On March 25, 2021, Techpoint Africa will be hosting the brightest minds in decentralised finance/crypto at the Digital Currency Summit tagged "Building the money of the future" Click here for more details, registration and sponsorship. Location: Fourpoint by Sheraton, V.I. Lagos
---
Report: Millionaire West African startups" raised over $1.806 billion between 2010 and 2019, 97.9% of which went to Nigerian startups. Get a free overview and 50% purchase discount here.
---
Woman in Tech. Taking the African tech space, one step after another.
Send tips, Press Releases and your thoughts to [email protected]
Comments