Jumia Nigeria and First Bank Limited have partnered up for the FirstBank Naira Credit Card which will allow people purchase products and make payments in installments, over time.
You don't have to go to FirstBank to avail yourself of this service, Thank God!, but you can apply directly on the Jumia website while you place your order. Your application will be processed and confirmed within 72 hours.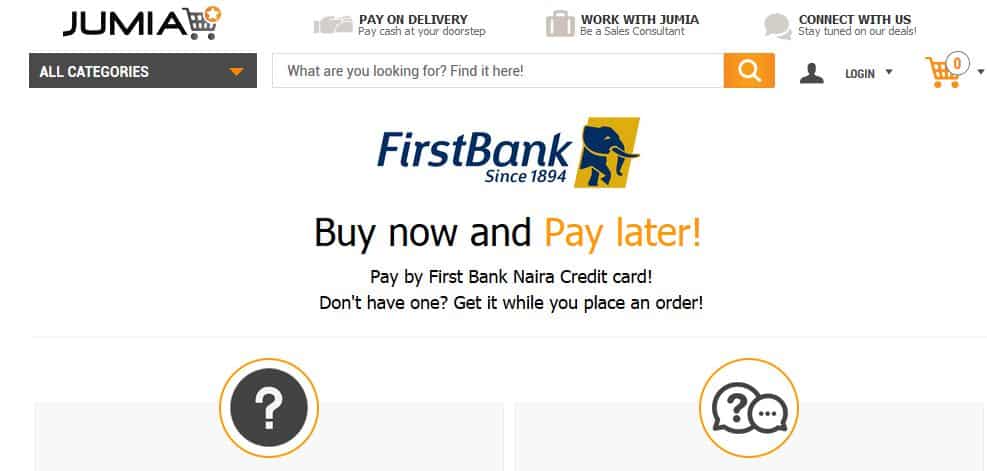 Yes, you can buy that pair of shoes you like and worry about the payments much later! I wouldn't mind if Konga found a way to achieve this as well, would you?