Ekaaro,
By 2025, the Federal Government hopes to have trained 1 million Nigerians in technical skills.
This is consistent with President Bola Tinubu's promise to generate 1 million jobs in the tech industry during his first 24 months in office.
In his campaign manifesto, Tinubu outlined his plans for job creation. In addition to supporting Nigerian youths who are already working in the tech sector, he would introduce intervention programmes in the ICT sector and other crucial areas of the Nigerian economy where the use of new technologies can hasten business growth and diversification.
Here's what I've got for you today:
Airtel Uganda to raise $216m in IPO
South Africa's regulator finds Rain's ad misleading
Airtel Uganda to raise $216m in IPO
Remember this? Airtel Uganda plans to go public
The telco has disclosed the details of its initial public offering (IPO). It plans to raise USh 800 billion ($216 million) by selling 8 billion ordinary shares, or 20% of its equity, on the Main Investment Market Segment to fund its expansion plans.
The company informed the Uganda Securities Exchange that the price for its IPO will be USh 100 per share. It will also give retailers five shares for every 100 they purchase.
Manoj Murali, Managing Director of Airtel Uganda, stated that the IPO allows Ugandan investors, including customers, to own a stake in the company and participate in its future growth.
The IPO's principal sponsoring broker is Crested Capital, and its lead transaction adviser is Absa Bank Uganda Ltd.
Murali announced that the 8 billion share offering would start on August 30, 2023, and end on October 13, 2023.
Per the prospectus, the IPO's results will be revealed on October 30, and the company will start trading on the Uganda Stock Exchange the following day, on October 31, 2023.
The telco, which has 14.3 million active subscribers spread across 146 districts in Uganda, will become the second telecommunications company listed on the Ugandan stock exchange, following MTN Uganda which was listed in December 2021.
South African regulator finds Rain's ad misleading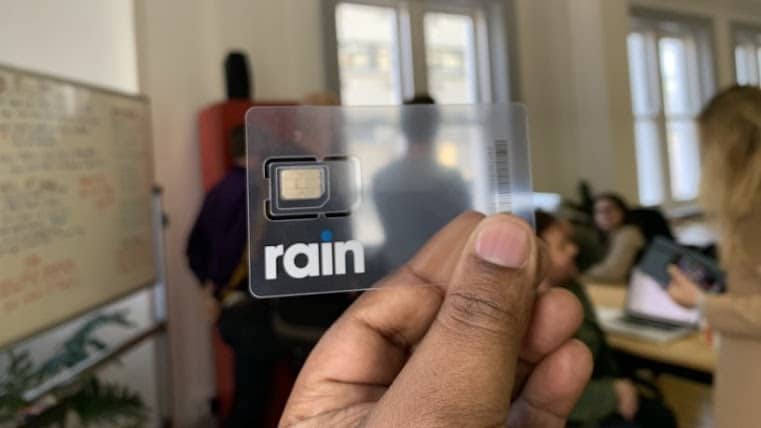 The Advertising Regulatory Board (ARB) declared that Rain, a South African mobile communications company, deceived its customers in an advertisement.
What's the ad? The promotion reads, "Join now for just 1 Rand. Unlimited 5G home wifi + FREE monthly calls and data for 2 phones. Offer available until 31 July 2023. T's & C's apply."
Trevor Hill, the complainant, argued that the advertisement misleads consumers into believing they can get unlimited 5G home WiFi and free monthly calls and data for two phones for R1.
However, clicking on the ad takes customers to Rain's website, where the deal is R559 and a R1 joining fee applies.
Consequently, Hill said that because only the R1 joining fee is advertised rather than the product's actual price, the customer is misled into thinking the product is only R1.
What did Rain say? Rain said the promotional period for the 5G home WiFi deal had already expired and highlighted the deal's terms and conditions.
The telco stated that participants will pay an R1 joining fee if they purchase a Rain One product through the promotion. A monthly subscription fee will then be charged, with the justification that the advertisement is clearly for Rain One, only applies to the joining cost, and is subject to terms and conditions.
What's the regulator's verdict? The ARB considered Rain's response and the complaint under Clause 4.2.1 of Section II of the Code of Advertising Practice.
The clause states that advertisements should not contain any statement or visual presentation that, directly or by implication, omission, ambiguity, inaccuracy, exaggerated claim, or other means, is likely to mislead the consumer.
Even though the advertisement included the typical "T&Cs apply" disclaimer, the ARB decided that the wording was deceptive.
In case you missed it
What I'm reading and watching
Opportunities
Pitch Friday is next Friday, September 8, 2023, at Zone Tech Park, Gbagada, Lagos. Register here.
GitLab is looking for a remote Product Manager. Apply here.
Are you interested in Technology Risk, or an IT Auditor or Data Analyst? Apply for this Visa-sponsored opportunity in the UK. Apply here.
Wellahealth is hiring for customer service roles in Uyo and Abuja, Nigeria. Check out this tweet to apply.
Interswitch is looking for a UI/UX designer. Apply here.
Apply for the AWS Startup Builds Accelerator 2023 for pre-MVP founders before September 22, 2023, here.
Gen F, a three-month initiative sponsored by Founders Factory Africa, is open to idea-stage founders. Participants will receive a monthly stipend, an experimentation budget, and access to experts to help them test and launch their ideas. Apply here.
MTN MoMo is hosting tech developers and innovators from 15 African countries, including Nigeria, Rwanda, South Africa, Ghana, and Cameroon, to participate in its online application programming interface (API) hackathon. Apply before September 3, 2023, here.
If you are a software engineer, creative designer, product manager, design researcher, or a techie looking for an internship role, please, check out this website.
Enjoy the last day of August!
Victoria Fakiya for Techpoint Africa.