Olá,
You know what's happening today, right? 😊It's Pitch Friday. And Nnamdi Azodo, Mastercard product manager, will teach you how to build a Minimum Viable Product (MVP).
Pitch Friday holds at 3 p.m. WAT at Zone Tech Park, Gbagada Expressway, Lagos. Hit this link to register.
What are your plans for the weekend? Even though I do not have anything planned as of writing, I intend to attend an event. I want to go out because my folks say they no longer want me in the house on weekends. 😭😭
I think you get what I am getting at if you can read what I did not write. Anyway, if you have an event or a hangout on Saturday or Sunday in Lagos, please, send an invite.
One last thing before we move to the gist for the day: On this week's episode of the Techpoint Africa Podcast, the editorial team discussed several stories, including X paying creators on the platform, Eritrea's first PC video game, and Sendy ceasing operations. Watch or listen here.
Here's what I've got for you today:
Airtel Uganda plans to go public
NITDA wants to verify NYSC certificates on the blockchain
South Africa launches a platform to improve health
Airtel Uganda plans to go public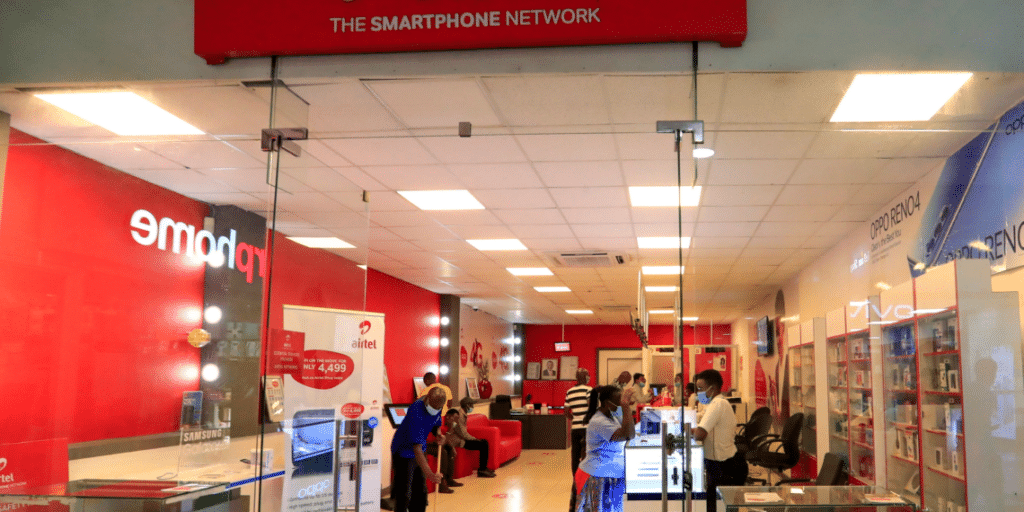 Airtel Uganda plans to sell its shares to the general public on the Uganda Securities Exchange.
Airtel Africa intends to float 8 billion ordinary shares, or 20% of its equity, on the Main Investment Market Segment.
Why? Airtel Africa said the main goal of the IPO is to support the growth of the capital market in Uganda and promote local ownership of Airtel Uganda.
This move adheres to the National Telecom Operator (NTO) licence requirement that Airtel Uganda list at least 20% of its shares.
Airtel received a one-year extension after its inability to list its shares by December last year. So, the Uganda Communications Commission (UCC) gave a deadline of December 16, 2023, to fulfill the requirement.
Airtel Uganda will sell common shares as part of the IPO and receive the net proceeds of the offering after deducting costs.T
The shares will be made available through the platform of Airtel Money and conventional channels, increasing retail participation, with special preference given to Ugandan investors.
 NITDA wants to verify NYSC certificates on the blockchain 
The National Information Technology Development Agency (NITDA) plans to use blockchain technology to verify National Youth Service Corps (NYSC) certificates.
On Wednesday, August 9, 2023, Yusuf Kashafu, Director-General of NITDA, disclosed this while expressing concern about the widespread forgery and fraudulent issuance of NYSC certificates.
Consequently, NITDA is working with the NYSC Director General, Brigadier-General Yusha'u Ahmed, to develop a blockchain-based certificate authentication system.
However, this is not a new phenomenon. There are startups in Nigeria using blockchain technology to verify certificates. Akowe, for example, is using blockchain technology to digitise certificate issuance and verification.
Bolu covered the startup. You can revisit it here: Akowe wants to put Nigerian certificates on the blockchain, and here's how it will work
In addition, I recently published an article about how some African healthtech startups are using blockchain to combat counterfeit drugs. You can read it here: African healthtech startups are combating counterfeit drugs with blockchain, AI
South Africa launches platform to improve health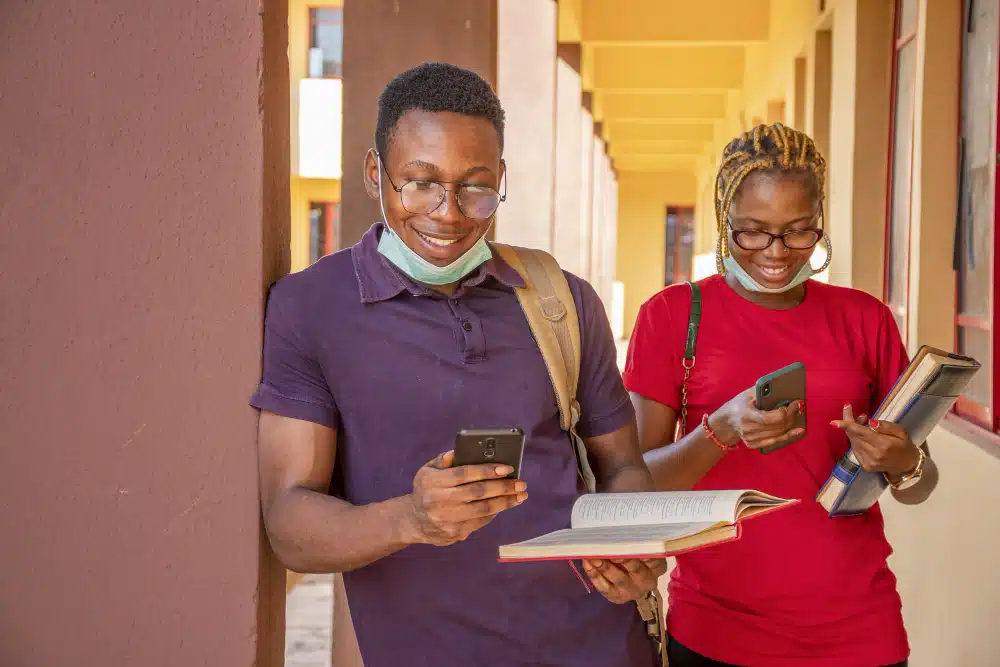 Did you know that, as of 2020, Southern Africa had the highest rate of HIV infections in Africa?
Unfortunately, South Africa had the highest prevalence of the disease on the continent, with 7.8 million people living with HIV in 2020. Additionally, just like in most African nations, there are scarce resources on mental health, and mental illness is stigmatised.
Consequently, South Africa's Department of Health (DOH) has launched a WhatsApp-based chatbot, Young Africa Live (YAL), to address these challenges and improve the health of young people.
The DOH collaborated with the Elton John AIDS Foundation and Reach Digital Health (formerly Praekelt.org) to help young people in South Africa address the complex questions that arise during adolescence.
These include love and relationships, sexuality, mental health, HIV and STIs, contraception and pregnancy.
You might be wondering why the DOH launched a WhatsApp chatbot. Well, it's simple: WhatsApp has more than 23 million users in South Africa, surpassing other messaging services like Signal and Telegram.

Sidebar Alert: In 2020, the World Health Organization (WHO) adopted a WhatsApp platform developed by Reach Digital Health, to disseminate information about the coronavirus outbreak.
In case you missed it
What I'm reading and watching
Opportunities
Pitch Friday holds at 3pm today, August 11, 2023, and the venue is Zone Tech Park, Gbagada Expressway. Hit this link to register.
Gen F, a three-month initiative sponsored by Founders Factory Africa, is open to idea-stage founders. Participants will receive a monthly stipend, an experimentation budget, and access to experts to help them test and launch their ideas. Apply here.
MTN MoMo is hosting tech developers and innovators from 15 African countries, including Nigeria, Rwanda, South Africa, Ghana, and Cameroon, to participate in its online application programming interface (API) hackathon. Apply before September 3, 2023, here.
Netflix is looking for a remote software engineer. Apply here.
Carbon Counts Tech is looking for a Product Manager. Apply here.
Proof is looking for a Software Engineering Manager. Apply here.
Customer Engagement at Square is looking for a Product Designer. Apply here.
Applications are open for the AWS Startup Loft Accelerator. It's an equity-free programme focused on supporting early stage startups in Europe, the Middle East, and Africa with technology, product development, go-to-market advice and getting you funding ready. Apply here.
African Startups can now apply to join the first cohort of the Visa Africa Fintech Accelerator programme. Startups up to the Series A stage are encouraged to apply for the opportunity to acquire unrivaled expertise, beneficial industry connections, cutting-edge technology, and potential investment funding. Apply by August 25, 2023 here.
If you are a software engineer, creative designer, product manager, design researcher, or a techie looking for an internship role, please, check out this website.
Have a fun weekend!
Victoria Fakiya for Techpoint Africa.