Raised in the ancient city of Ibadan, Tobi Otokiti is a global product management leader who continues to build products in the African tech industry. Called Tobillions by her colleagues, thanks to her impressive record of working at companies that became unicorns, she has also made a name for herself as an educator in the tech space. Tobi is the founder of one of the leading product management schools in the West African region, ProductDive.
In our interview, she discussed her background, faith, path to becoming a product manager, ProductDive, and the upcoming product leadership conference, The Dive 2023.
The Dive 2023 conference is a product-focused conference bringing global product leaders, product managers, business leaders, and other tech professionals under one roof to take a deep dive into the world of product management and how to make lasting impacts in their organisations.
Here's an abridged version of the interview.
Tell us a bit about yourself
I consider myself a female technologist. I am a product management leader who has built products in the African tech industry for about ten years. I have worked at three unicorns—Interswitch, Andela, and Flutterwave—helping to build their various products which are being used by over five million users. In fact, combined, there are more than 50 million users who have experienced and used products that I've worked on. For example, I have a product that's used by all banks in Nigeria. I've worked on B2C and B2B products — products that interface with individuals and products that interface with businesses.
I would also say that I'm an entrepreneur. I always look at things from the point of view of problem-solving. Beyond my professional work, I have a series of social impact projects that I do with youth.
I have a lovely husband. You know, I am a career-focused person, but it's the same intentionality that I give to my career and the same intentionality that I give to my family, like being present for my children.
I believe it's the lessons that you learn from age one to ten that you, in a way, apply to life. And if a parent is missing from that part of a child's life, that might negatively impact the child. It's about being present, available, and intentional about my family and about grooming them.
In terms of educational background, I have bachelor's and master's degrees in computer science. And I'm a Christian; I believe in God a lot. I think that most of where I am right now is a combination of my work and God's grace and favour. So, I cannot leave out that part of the God factor in my life.
Journey to product management
When I completed my computer science degree in Ibadan, I was still very unsure of what to do because what they teach most of the time in computer science is programming. There has to be something programming-related that you need to do, and I do not enjoy programming. I later figured out why I did not enjoy programming. I did a personality test to also be more self-aware, to know who I am and the kinds of things that I would enjoy.
I'm not someone who would like to sit down and code. I would rather talk to someone or interface with customers. I would love to solve your problem, but in order to do so, I must first understand the problems you are experiencing. This means I need to talk to you.
A lot of people feel product management is about building tech apps. It's not. Product management is about solving problems. And that's why I think that I have remained in this industry and why I'm thriving, because right now it looks like I'm playing to my strengths as opposed to if I were a programmer.
I got into product management in 2015, and my journey with product management started at Interswitch. Before then, I had tried many things, including laptop repairs; I even took certification courses in ORACLE and Cisco Certified Network Associate (CCNA), and this was me trying to test many waters.
At the start of my career, there was a lot of trying things out to be sure of what I wanted to do, and while doing that, I made sure to reach out to people that were working in the industry. I would always share my CV with them and also inform them of the certification I had just taken. Also, they knew that I was preparing myself for what would be useful in these organisations.
To be honest, when I was doing my research, I saw Interswitch as a very big company, so I didn't see myself working there.
When Interswitch sent me an email, I was shocked that a big company could call me for an interview. I think another thing that I did well then was adding everything that I had done to my CV and sharing it with people to help me review it.
Before Interswitch, I built a library during my NYSC; I added it to my CV. I also talked about the work that I was doing in my church. I had held some positions of leadership in the church, and I was not afraid to talk about them during the interview. While I had not done those things in a corporate organisation, those were skill sets that I had already expressed in one way or another.
Eventually, when I got the job, I asked my hiring manager why they took me while knowing that I didn't really have much professional work experience. She said that during the interview, I showed that I was ready to roll up my sleeves and get to work.
In the first promotional circle that they had in the organisation when I joined, I was promoted. When I joined Andela, my manager said one of the reasons they chose me was my honesty, and that's what I want people to be: honest and authentic.
So, I got into my first product management job by being authentic and talking about the things that I had done in the past, even though I didn't have product management experience before, and from all of that, they could deduce that this lady would be a good project manager.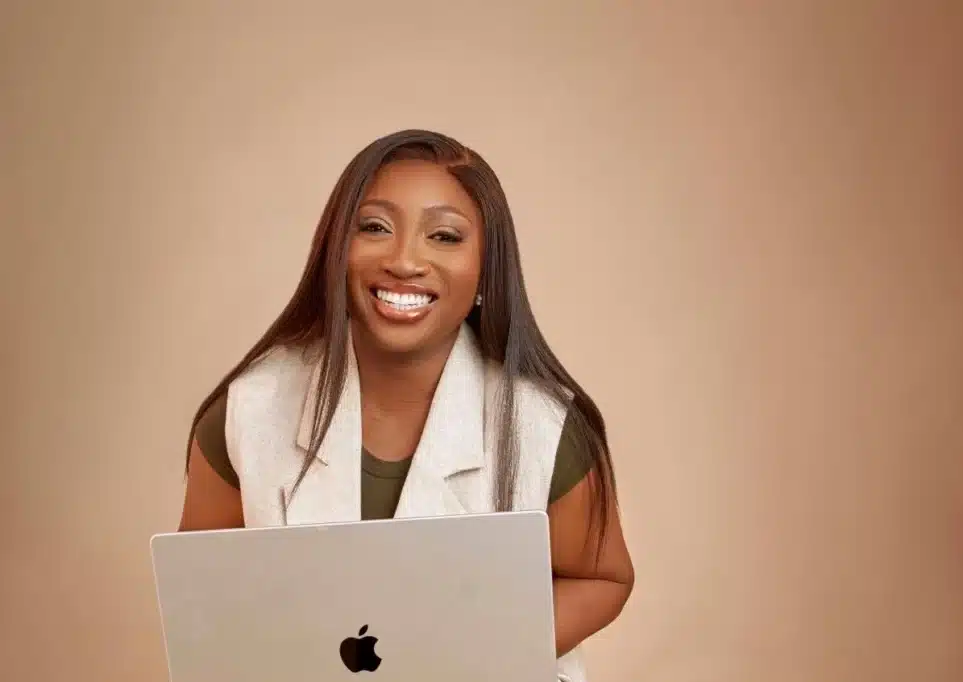 The decision to remain in product management
When I built products and saw reviews about them, I was happy. I felt the same way when I saw people using the library I built. I am truly solving people's problems, which has always been my core. My core concern has always been how to make people happy, which has earned me the name happiness minister.
I've stayed longer in product management because of the satisfaction of truly solving problems and the opportunity to speak with real users, which programming wasn't giving me. With programming, I was doing lots of interaction with my laptop, while with product management, I am dealing with lives, and I see the result.
How did ProductDive start, and how has the journey been so far?
When I started my product management journey, we didn't have product schools and product management communities like we do now.
Roughly ten years ago, in Africa, you would not have seen product managers with the product manager title. When I joined Interswitch, my job title was product consultant, but it was a product management role. The job title was confusing, and I always went online to search for what the role of a product consultant entails.
When I had conversations with people in the same role, it was as if everyone had the same problem; we were all trying to figure things out.
I started searching online for product schools, and then I found Product School Silicon Valley, and I also discovered that they were looking for community organisers. I signed up for the community organiser role and became their first community organiser in Nigeria.
I hosted local events for them in Nigeria and ensured that people had an amazing experience, and I was funding these hangouts from my purse.
Later, I reached out to Product School, requesting that they make their course accessible and affordable to people in this part of the world, and they said that their target wasn't Nigeria at that time.
So, I said that's fine; at least I have been doing product management for some years, so it's time to do something for my fellow Nigerians.
That was when I said, "I don't know everything, and I don't have to be the one teaching everything." I decided that I was going to start ProductDive, and it's going to be a deep dive into the work. Also, in teaching, I am now using African examples; nobody is giving me Silicon Valley examples that I cannot really relate to.
ProductDive started in September 2019, and it's driven by experience and giving people a total experience. Even the instructors are experienced professionals because I want to take people from one level to another.
We started with one course, and now we have two courses because there's a lot to learn about product management. I started teaching product management because I had a challenge, and there are many other people who have this challenge.
At ProductDive, we are all about quality over quantity. We equip people with the right tools, knowledge, and community. This is because you need a community, and that's what makes ProductDive different from other Product Schools.
You can't be in training everyday of the year, but you can be in a community that you can reach out to at any point, and you are assured that somebody will help you. All ProductDive members have lifetime access to the community.
So ProductDive, in summary, is training, elevating your skillset, and everything needed to help you gain promotion at work, to help you get a new job, and to connect you with people. It is also the community and this conference, The Dive 2023, where product leaders will be coming around. So far, we've trained over 1,500 people. I am proud to say that almost every startup in Nigeria has a ProductDive alumnus.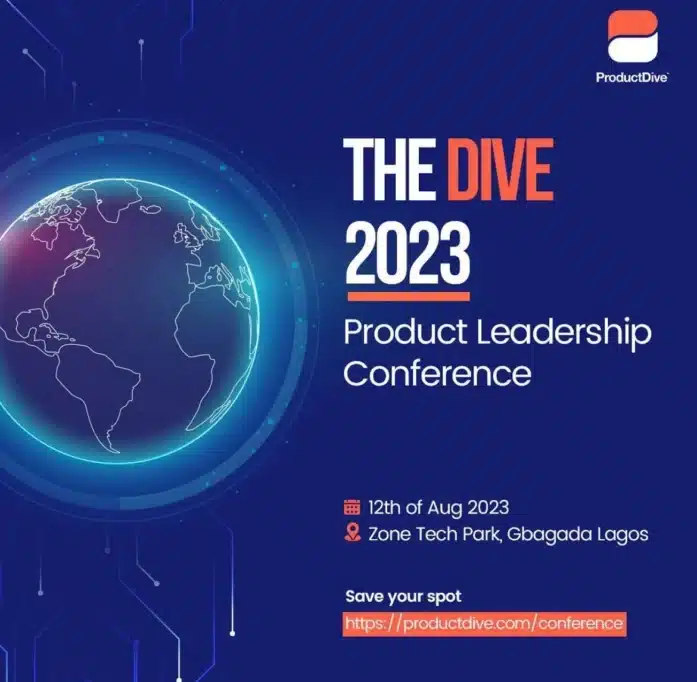 What should people expect at The DIVE 2023 conference
Quality content and industry-specific information. Product management varies in different industries such as e-commerce, retail, and fintech, and we're going to do a deep dive into these industries because having product management knowledge is not enough to succeed as a product leader.
You need an understanding of your market (the people you are selling to and their buying capacity), where you are playing, the regulators, the risks, the stakeholders, and the investors.
Another thing is the calibre of people that we are exposing you to. So there will be high-level networking with global product leaders.
For organisations looking for quality talent and those offering products used by product managers and tools requiring integration with their products, this event presents a chance to introduce and promote their offerings.
There will also be workshops where we will teach product processes and governance. You don't get the results you want when you don't have processes and structures in your business. There's no amount of dreaming that you can do, you will still fall to the level of your structure. So if you want to learn how to craft the right product processes that support your product goals and your business goals, have to be there.
We will also be teaching product strategy because you are in trouble if you do not have a strategy; you'll probably run out of business and fold up. There's also the aspect of product delivery and the product road map. All these will be discussed at the conference, and that's the experience that we are preparing for all attendees.
If you have yet to register for The Dive 2023 product leadership conference, head over to the ProductDive website and secure your slot.