On Saturday, July 8, Founders Connect: Live in Lagos came to life at Zone Tech Park, Gbagada, Lagos. The event brought together players within the Nigerian tech ecosystem—from industry veterans to visionary founders and operators at various stages of growth—to connect, share ideas and forge fruitful collaborations. It was a day filled with knowledge, networking, great music, food, and fun.
Peace Itimi, the charismatic host of Founders Connect delivered a captivating welcome address that revealed the journey to organising the event and what she wanted guests to anticipate and learn.  After her address, Mitchell Elegbe, GMD/CEO of Interswitch Group, was ushered in to deliver the opening Keynote Speech.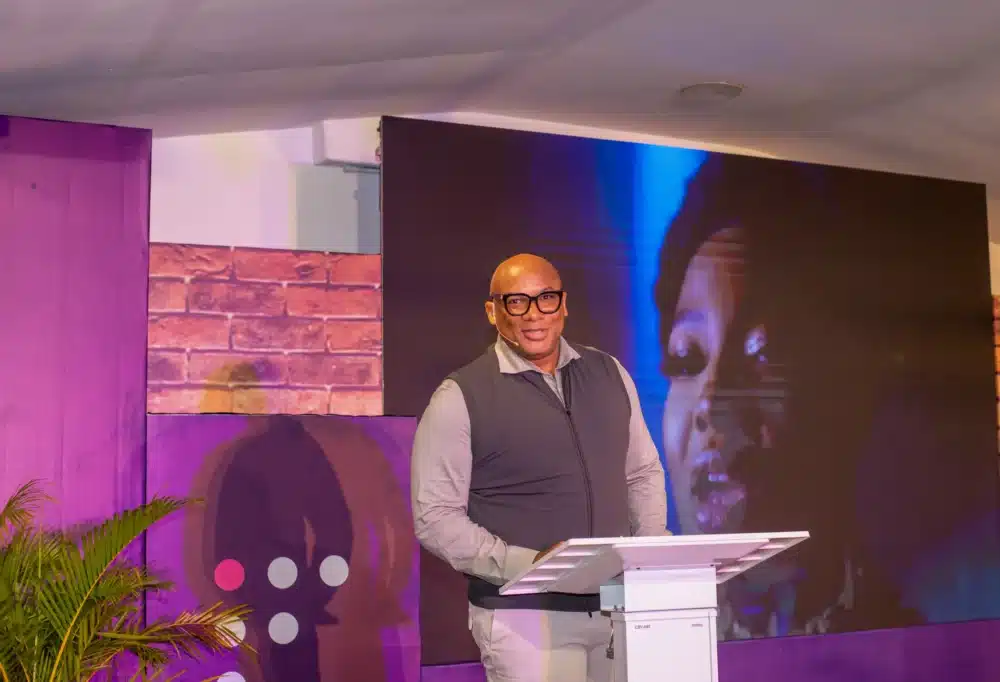 Mitchell inspired the audience with insight into his remarkable journey as a Founder. He emphasised the power of purpose and vision, urging founders to solve significant societal problems. He also recommended a must-read, "The Greiner Growth Curve," and highlighted the importance of anticipating challenges in business.
He went further to explain how founders can build resilience. "The people—that is, your talents—the technology you have, and how that technology is built, are what will help businesses build resilience." He closed by encouraging founders to reward their people for their work through profit sharing and stock options, apart from salaries.
Mitchell's keynote address gave way to the first "Live" interview of the day with Funke Opeke, the Founder/CEO of MainOne, one of Africa's leading data and connectivity solutions providers. In the interview with Peace Itimi, she shared her remarkable journey from childhood to building MainOne. Funke's decision to return to Nigeria was fueled by a desire to tackle the country's infrastructure challenges. Her advice to people just starting in their careers was to find their passion and do their best to make a mark and leave a legacy. She closed her address, saying, "Do the best you can; the reward will come."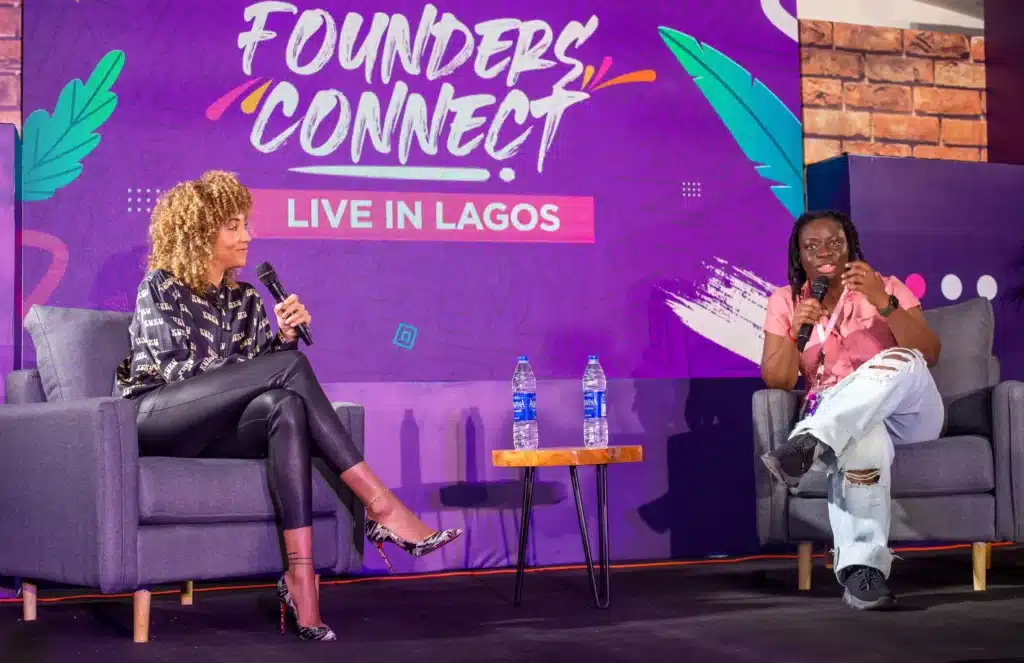 Maya Horgan-Famodu, the Founder of Ingressive Capital, and Joyce Imiegha, the Operations Manager of Founders Connect, took the next session, which focused on the power of effective networking. Maya stressed the importance of building valuable relationships and leveraging social media platforms. She encouraged everyone to express their genuine intentions in business relationships and encouraged attendees to "shoot their shot," adding that you miss 100% of the shots you never take.
The dynamic conversation-style session that followed saw Babajide Duroshola, General Manager of M-Kopa, and Bayo Adedeji, Group CEO of Wakanow, take the stage in a mesmerising display of banter, candid truths, and insights on achieving greatness as Operators within the ecosystem.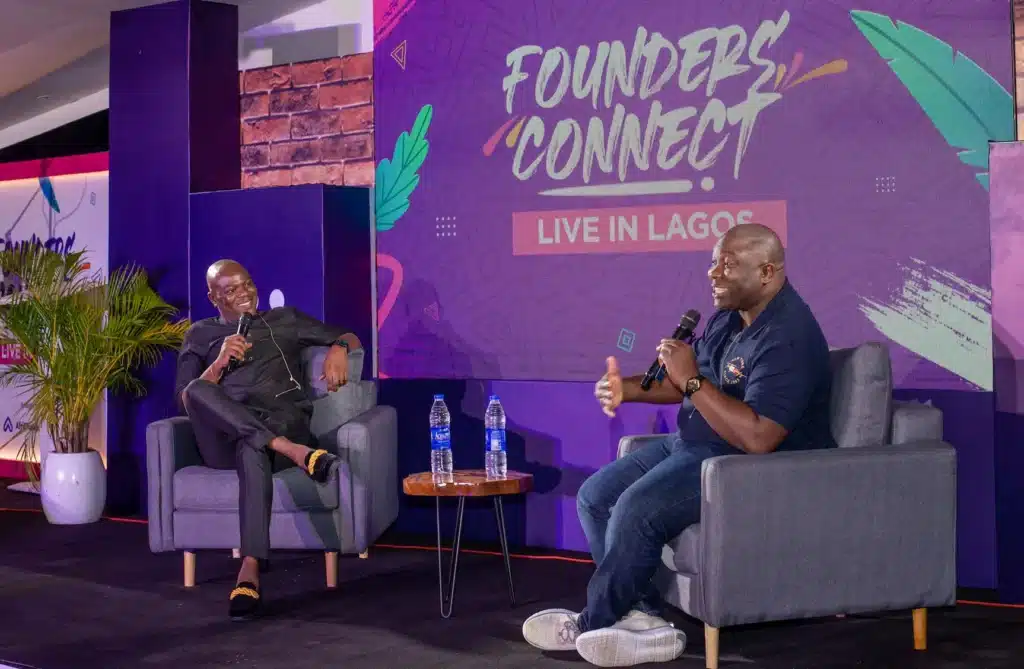 Bayo emphasised the need to transcend mediocrity when he said, "To be extraordinary, you have to look at what ordinary people do and do extra." Their conversation also shed light on the critical role of skilled operators in propelling the success of founders and their ventures.
The magnetic presence of Fola Olatunji-David, Senior Business Development Manager (Africa) at Amazon Web Services (AWS), illuminated the stage as he spoke on "Community as a Superpower."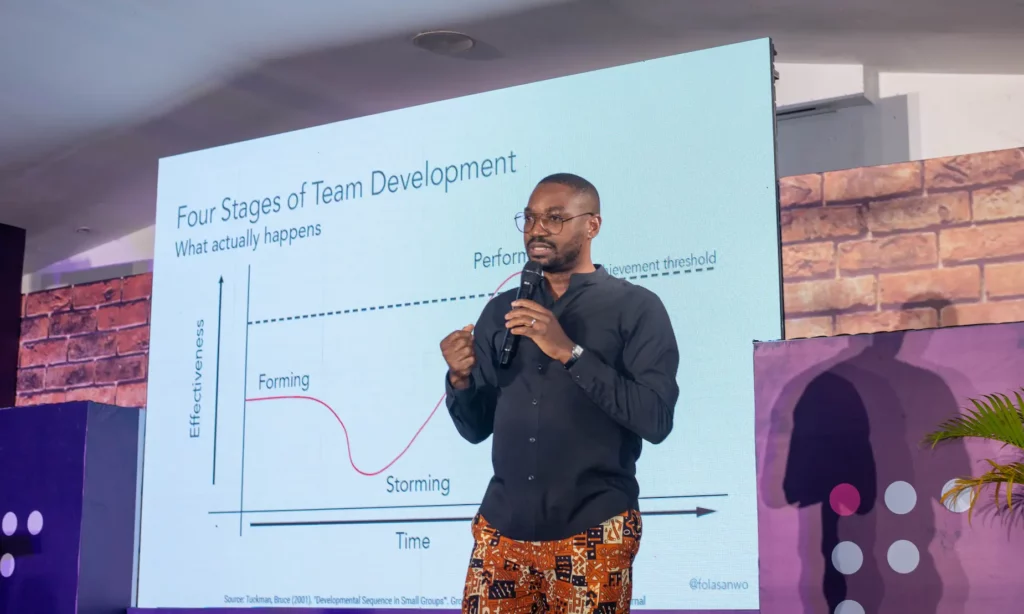 Fola shared the transformative potential of forging connections with like-minded individuals, emphasising the characteristics of communities such as shared identity, relationships and interactions, communication and information sharing, support and collaboration, and ecosystem thinking. He ended his address by encouraging attendees to leverage the power of community in their lives and work.
Victor Fatanmi, founder of FullgapCo, then took the audience on an immersive journey as he spoke on the power of storytelling and how individuals can scale their businesses by crafting narratives that inspire action and enlist others as ambassadors of their vision. His profound words echoed, "Don't just build; don't just sell; attract people with stories—stories about you, stories about them, and stories about the future."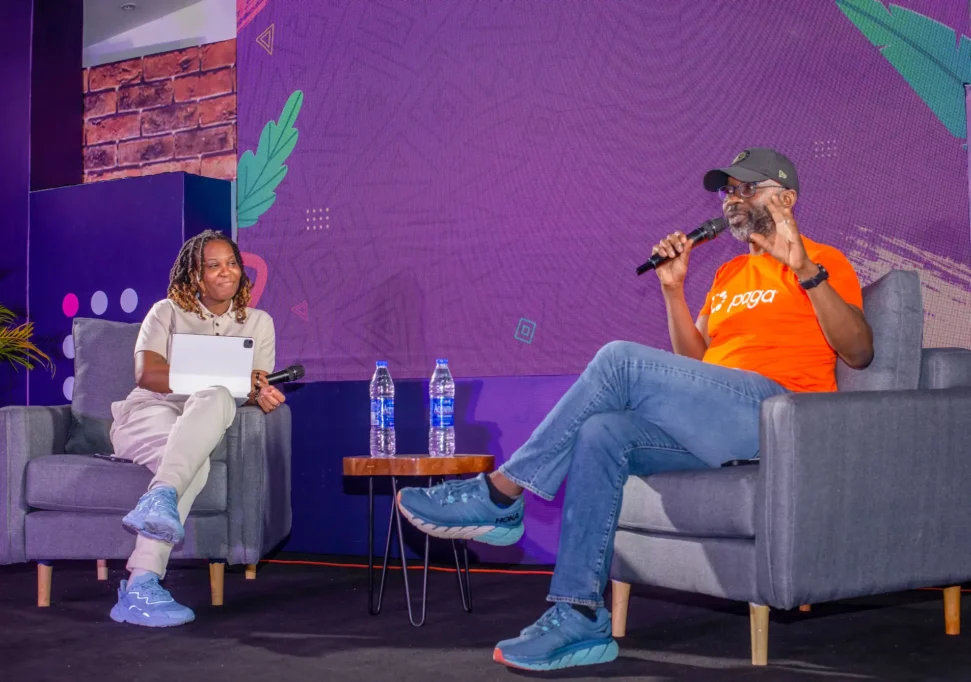 For the last interview of the day, Peace Itimi and Tayo Oviosu, Founder/CEO of Paga, had a chat on stage. Tayo answered questions that revealed layers to his journey: childhood in Nigeria, schooling in the US, first job after school, and the series of events that led to his return to Nigeria to solve the problem of financial inclusion through Paga.
As the session reached its end, Tayo left the audience with invaluable advice—take a step into the uncertain, but have a plan B that is difficult to get to.
In ending the series of valuable sessions of the day, Odunayo Eweniyi, co-founder and COO of PiggyVest, had an interactive "Ask Me Anything" session where she shared insightful responses to the questions that poured forth from the audience, ranging from her role in Piggyvest to scaling new ideas. Her session left attendees with much-needed answers and newfound motivation.
Then guests were given the opportunity to win over ₦1 Million in cash and claim amazing prizes through a "Networking Bingo" and a raffle draw sponsored by the headline sponsors of the event, Africhange and Tech1M, respectively.
While all these insightful sessions were ongoing, the second event hall was home to a miasma of activities ranging from food and drinks from Eden Life and Sipp Africa, a free professional headshot session by Ijeworks that was one of the major attractions of the event, games provided by Brila FM and a host of other sponsors, and so much more.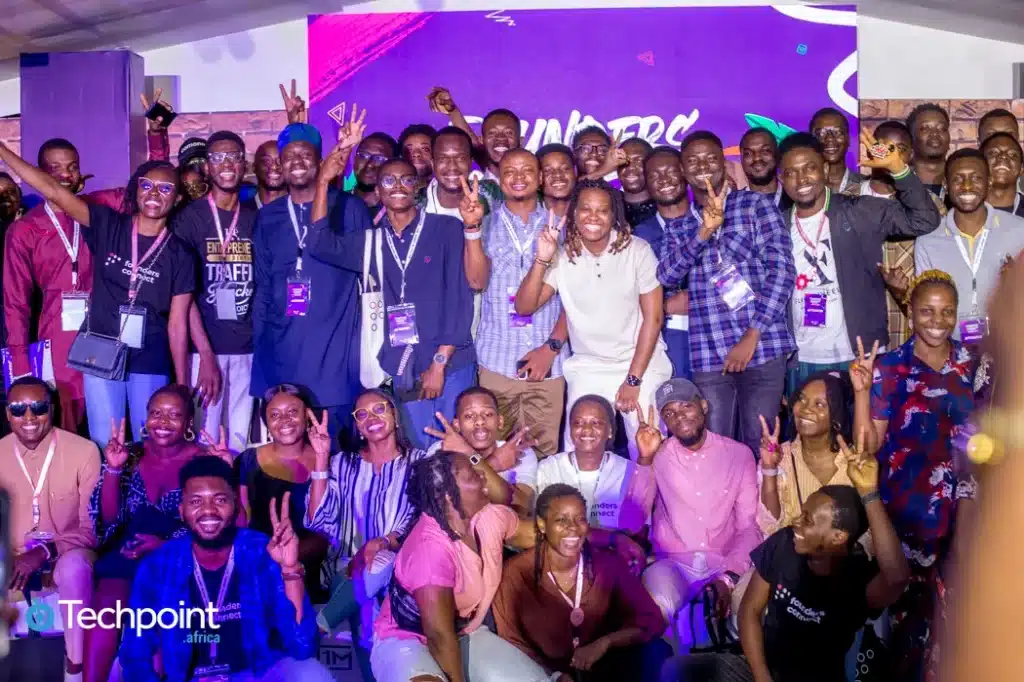 As the curtain fell on this extraordinary event, Peace Itimi took a moment to express heartfelt gratitude to Joyce Imiegha, her remarkable team, the esteemed sponsors and media partners (Tech1M, Africhange, OhentPay, Seerbit, Paystack, Sava Agency, Risevest, TechConnect, WiiCreate, Urban Pumpkin, The Zone, Taeillo, HoaQ, Pepsi, Techpoint Africa, TechCabal, Brila FM, Benjamin Dada, News Central TV, TechNext), and the vibrant audience who collectively made Founders Connect Live a success.