Guten Tag,
Kenya's Ministry of Health has introduced (dapivirine) vaginal rings for women to prevent the spread of new HIV infections.
Vaginal rings are small, flexible plastic rings inserted into the vagina to prevent pregnancy.
However, the dapivirine vaginal ring, which lowers the risk of HIV infection, is made of silicone and gradually releases an antiretroviral drug (ARV) called dapivirine for a month.
The Director General of Health, Patrick Amoth, stated that women and young girls under 30 account for almost one-third of all new HIV infections and that Kenya must adopt local technology to support HIV prevention.
So, women 18 years of age and older will be given vaginal rings as part of a 5-year study that will be carried out at six facilities in the counties of Kisumu, Nairobi, and Mombasa.
Here's what I've got for you today:
Nigerian ride-hailing drivers may go on another strike
MTN accuses IHS Tower of breaching its agreement
Nigerian ride-hailing drivers may go on another strike
Uber, Bolt, InDrive, and LagRide drivers in Nigeria may embark on another strike action.
On June 7, 2023, the drivers, operating under the Amalgamated Union of App-Based Transport Workers of Nigeria (AUATWON) aegis, went on strike because the companies denied their demand for a 200% price increase and base fare increase on their platform, among other things.
While Bolt, Uber, and LagRide have raised their base fares, drivers claim the new prices still do not cover their operating expenses.
They called off the strike the following week despite claims that the companies had not met their demands.
Some members of the AUATWON said it was unreasonable to continue the strike, given that many drivers depend on daily pay to survive.
They however gave an ultimatum: If negotiations fail before seven days are up, there would almost certainly be another strike. This grace period ended yesterday.
The best the union has got so far is reportedly the commitment between the Ministry of Labour and ride-hailing companies to agree to meet and engage drivers.
While it is uncertain whether the Union will embark on the strike, it will convene on Monday, June 26, 2023, to decide how to proceed.
For more information, check this out: E-hailing drivers could go on strike again, but their battle with ride-hailing companies could be a lose-lose
 MTN accuses IHS Tower of breaching its agreement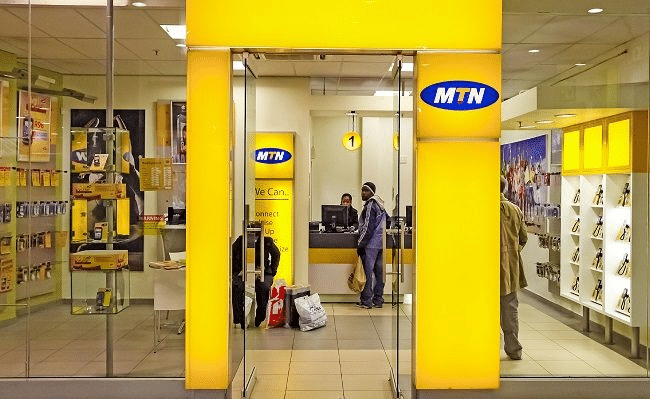 MTN has accused telecom infrastructure provider, IHS Towers, of wilfully violating its shareholders' agreement.
The South African telco said IHS refused to present its governance proposal at the latter's 2023 annual general meeting held on June 7, 2023.
This proposal could see MTN increase its voting power in proportion to its shareholding.
Now, MTN has called for an extraordinary general meeting so shareholders can consider its proposal and any other shareholder proposals about governance.
MTN bought it 26% stake in IHS Towers through its subsidiary Mobile Telephone Networks (Netherlands) B.V. before the company's initial public offering (IPO) on the New York Stock Exchange in October 2021.
It appears there had been several conversations between the telco and IHS regarding MTN's voting rights and corporate governance before the infrastructure company's IPO.
Currently, MTN only has 20% voting rights but if its proposal is granted, the telco would get priority rights to sell off its non-voting rights.
The telco said it had been unable to sell the non-voting portion of its shares and is still unable to vote for all its shares due to "IHS' consistent share price underperformance since listing."
MTN claimed its plan would better align IHS' corporate governance with other publicly traded companies while defending significant shareholder rights.
Fun fact: In 2022, IHS Towers paid R6.4 billion ($348m) in cash to MTN for 5,701 towers.
In case you missed it
What I'm reading and watching
Opportunities
Have a wonderful Wednesday!
Victoria Fakiya for Techpoint Africa.