WhatsApp is introducing two new updates, Silence Unknown Callers and Privacy Checkup, to strengthen user privacy on the messaging platform.
Silence Unknown Callers automatically filters out spam, scams, and calls from unknown numbers, providing increased protection without ringing on the user's device. These calls will appear in the Call list for users to review if necessary.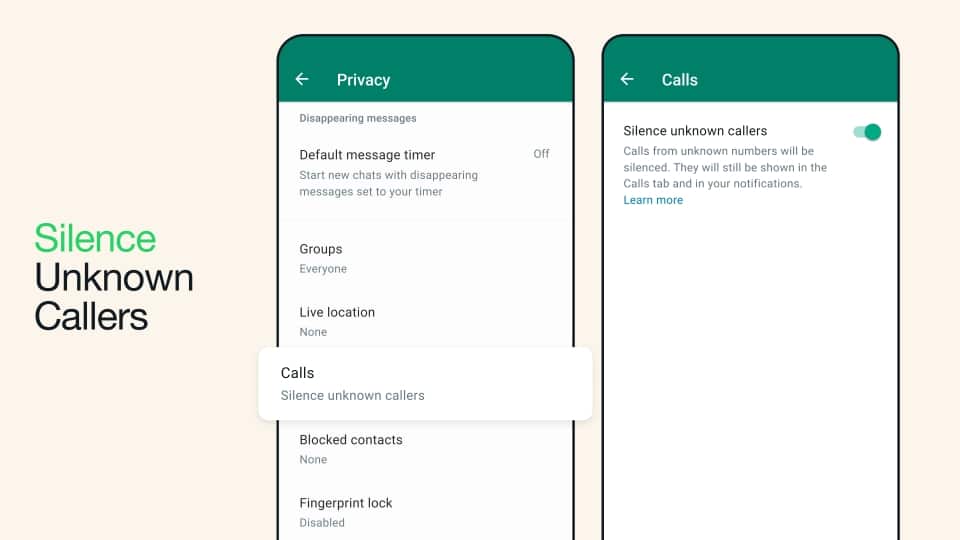 Privacy Checkup offers a step-by-step guide to important privacy settings, allowing users to easily choose the desired level of protection.
By accessing Privacy settings and selecting "Start checkup," users can navigate through multiple privacy layers for enhanced security of messages, calls, and personal information.
Techcrunch reports that in recent months, there has been a surge in customer complaints from India, which happens to be the largest market for the chat app with over 500 million users.
These updates add to the existing range of privacy features, aimed at reinforcing the company's position as a secure messaging experience for its users.