Ever heard of space wars? Neither had I until I had to write this article about facts you didn't know about space exploration in Africa.
Space wars was a competition between the US and the Soviet Union to have the biggest and most sophisticated space gear, and to have more people exploring space.
Essentially, both countries wanted to be the first to develop artificial satellites, human space flight, unmanned space probes, and other kinds of aerospace capabilities.
The US created the National Aeronautics and Space Administration (NASA) in 1958 after the Soviets launched Sputnik 1 in 1957.
There was no way the US was going to let the Soviets win the space race so NASA's first objective post-creation was to launch a manned vehicle into the earth's orbit.
The space war was also one of the reasons the US appropriated $800 million in student loans so students could learn more about the hard sciences.
There was a lot of back and forth between the Soviets and the US when it came to space wars but the US landed on the moon first, so I guess we can say they won.
Where was Africa in all of this?
I bet you didn't know that Africa played a major role in making the US' first moon landing a success. You're probably wondering how; keep reading and you'll discover facts you didn't know about space exploration in Africa.
Five facts you didn't know about space exploration in Africa
Africa recently got into the space exploration conversation again after Kenya announced the launch of TAIFA-1 Sat, its first operational earth observation satellite. While Kenya is new to the satellite launch game, other African countries have been doing since 1999.
1. South Africa launched the first satellite in Africa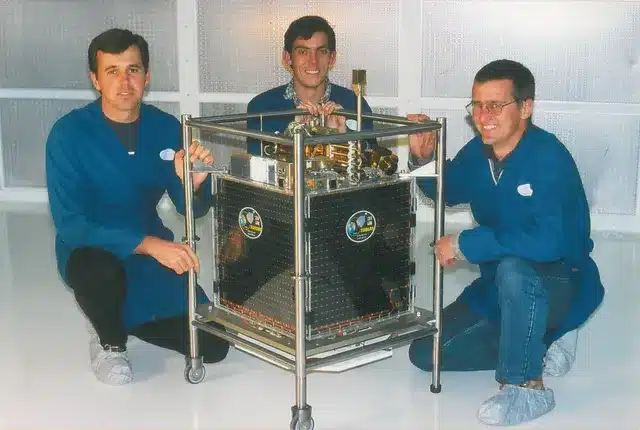 According to Dragonfly Aerospace — a South African company that specialises in microsatellite constellation production — South Africa's first satellite, the Stellenbosch University satellite (SUNSAT), was launched at Vandenberg Air Force Base, Nebraska USA, on February 23, 1999.
The SUNSAT was designed by Niki Steenkamp, a South African who was a post-graduate student at Stellenbosch University, Cape Town, South Africa. Steenkamp is now the Embedded HW Designer at Dragonfly Aerospace.
The 60kg satellite was created for two main reasons: "to train students in the technologies and sciences of spacecraft construction, and to build a working satellite equipped with a high-performance Earth observation camera."
2. Fifteen countries launched Africa's 53 satellites  
Only 15 countries in Africa have launched satellites.
Egypt has successfully launched ten satellites, the most in North Africa. Algeria comes after Egypt with five, then Morocco with three, while Sudan and Tunisia have launched one each.
In West Africa, only Nigeria (6) and Ghana (1) have launched satellites.
Nigeria launched its first satellite, NIGERIASAT-1, in 2003.
In East Africa, Kenya leads space exploration with three satellite launches, while Ethiopia comes in second with two. Uganda has launched just one satellite, making it the third of three countries that have launched satellites in the region.
According to SPACEHUBS AFRICA, five countries in Southern Africa have launched satellites.
South Africa has launched the most satellites in the region and on the entire continent, with a total of 12 since 1999.
Three of the four other countries — Mauritius, Zimbabwe, and Rwanda — in the region have launched only one satellite each, while Angola has launched two.
3. Only nine satellites were designed, manufactured, and assembled in Africa.  
According to the Space General Advisory Council, only nine of the 41 satellites that have been launched by Africa in 2020 were designed, manufactured, and assembled on the continent.
Well, NASA is building a new deep-space ground station in South Africa that will come online by 2025. Maybe NASA will share some knowledge with South Africa on manufacturing satellites that will trickle down to other African countries.
4. Nigeria and Zanzibar played an important role in man's first trip to the moon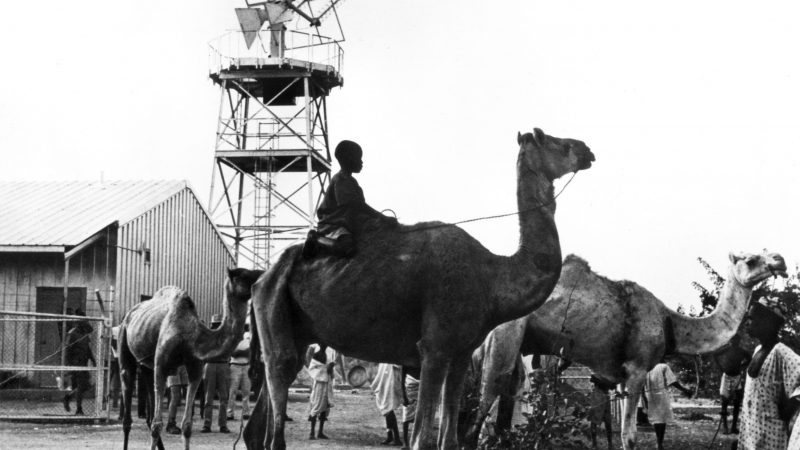 If you find it hard to believe that an African country played a role in helping Niel Armstrong become the first man on the moon, you're not alone.
According to a Global Voices article by Amanda Lichtenstein, "space stations in Kano, northern Nigeria, and Tunguu, Zanzibar, helped lay the groundwork that ultimately made the Apollo 11 mission possible."
The US needed ground controls along Earth's orbital track for the moon mission aka Apollo 11 to happen. Nigeria and Zanzibar were some of the countries along these orbital tracks.
However, the space stations constructed in both countries are no longer functional. In 1964, the US shut down the station in Zanzibar because the new government at the time believed it posed a security threat to Zanzibar.
As for Nigeria, the station died a natural death in 1966.
5. Nigeria's satellite functions by "grace" 
If you recall, we pointed out in the second fact that Nigeria has the most satellites —six — in West Africa. However, only two of the six satellites work.
How do I know this?
In 2022, Techpoint Africa's Ogheneruemu Oneyibo did a deep dive into the state of Nigeria's space ambitions and she spoke with Dr Halilu Ahmad Shaba, the DG of the National Space Research and Development Agency (NASRDA).
NigeriaSat-1 and NigeriaSat-X should have been de-orbited in 2018, but the DG said they are still functioning by "grace."
However, the NASRDA has achieved some great things over the years.
For example, they used the NigeriaSat-X to produce a 10-metre digital elevation simulation map and vegetation density map of Sambisa Forest to help the military in the insurgency fight.
According to The Guardian, "the space agency donated over 4,000 satellite images estimated to be worth ₦3 billion ($8.3 million) to Nigerian universities and research institutions, using NigeriaSat-1 alone. In all, NigeriaSat-1 directly contributed over ₦10.5 billion ($29 million) to Nigeria's economy within its first nine years in orbit."
Africa's space exploration is not comparable to the US' or Russia's. However, what is going on is still impressive. I hope that one day Africa will achieve more success in space exploration to help other sectors on the continent.