Market research is a vital process that every startup needs to undertake to understand their target market, assess competition, and develop effective marketing strategies.
It can go a long way in determining the success of a startup. In this article, we'll explore the benefits of market research for startups, the challenges, and why the Lagos Startup Expo is a great place to start.
Benefits of market research for startups
Helps to identify customer needs
Market research provides startups with valuable insights into their target market, which helps them identify customer needs, preferences, and behaviour. It is crucial for startups to identify gaps in the market and tailor their products or services to meet the needs of their target audience.
As a startup, the information gotten from market research can help you develop products and services that meet customer expectations, resulting in higher customer satisfaction, retention, and loyalty.
For effective marketing and sales
Market research also plays a critical role in developing effective marketing and sales strategies. You get to understand your customers' preferences and behaviour and can create targeted marketing campaigns that resonate with them, resulting in higher conversion rates and sales. It also helps you to identify the best channels to reach your customers and optimise your marketing spend.
Aids data-driven decisions
The information from research helps you to mitigate risks and uncertainties. It helps to eliminate guesswork and assumptions and ensures decisions are based on data and insights.
However, there are a few stumbling blocks that can prevent a startup from embarking on proper market research. Most startups have limited budgets and resources, making it challenging to conduct comprehensive market research.
Additionally, startups may lack the expertise and experience needed to design and implement effective market research studies. Lastly, startups may struggle to access adequate data and information, especially if they're operating in a niche market or new industry.
How to conduct effective market research for startups
To conduct effective market research in Nigeria, you need to define your research objectives and questions, select appropriate research methods and tools, collect and analyse data, and interpret and apply research findings.
Every environment has its own peculiarities and Nigeria is no different. Conducting market research in Nigeria requires that you also understand the environment as it will impact the points listed above.
Startups can leverage both primary and secondary research methods, including surveys, interviews, focus groups, and data analysis tools, to collect and analyse data.
One route that startups can explore when conducting market research is events. Events provide startups with a unique opportunity to interact directly with potential customers and gather feedback on their products or services on the spot.
Lagos Startup Expo as a platform for market research in Nigeria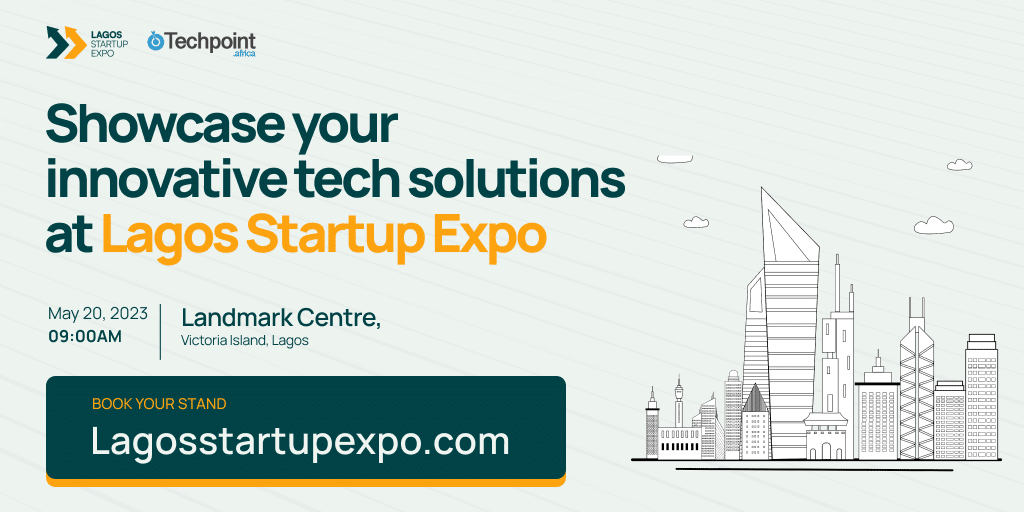 The Lagos Startup Expo is an excellent platform for startups to conduct market research in Nigeria. The event brings together startups, investors, and tech enthusiasts from across Africa, providing them with an opportunity to network, learn, and grow. It offers a platform for startups to showcase their products.
For instance, as a startup exhibiting at the expo, you get to interact with attendees and collect feedback on your products and services. You can also observe attendees' behaviour, preferences, and needs and use this information to improve your offerings.
Additionally, you can learn from other startups and attendees who share their experiences and insights into entrepreneurship, innovation, and market trends.
Lagos Startup Expo will be held on Saturday, May 20, 2023, so, if you are building a new product or launching one soon, the Expo will serve as a great platform to gain market insights.
To do this, book an exhibition stand by contacting [email protected] or calling +234 802 513 9906.