Bonjour,
On March 12, 2023, New York regulators, including the Federal Reserve, the US Treasury, and the Federal Deposit Insurance Corporation (FDIC), closed down Signature Bank, one of the two main US destinations for crypto companies.
It came two days after another bank, Silicon Valley Bank, shut down.
According to the regulators, the bank depositors "will be made whole." It means everyone who had money in the bank would get their money back.
The closure of Signature Bank will also pose some technical challenges for crypto companies, as the bank operated Signet, a payments system used by crypto companies for on-ramps and off-ramps.
Fortunately, the FDIC established a bridge bank, which opened its doors yesterday; depositors and borrowers will become clients of this bridge bank automatically.
As of December 31, 2022, Signature had $88.59 billion in deposits. The bank is now under the control of the New York Department of Financial Services.
Here's what I've got for you today:
5 answers to startup employee's questions following SVB's closure
How to get health insurance in Nigeria
South Africa launches PayShap
General Motors wants to use ChatGPT in cars and trucks
  5 answers to startup employee's questions following SVB's closure 
Silicon Valley Bank (SVB) — a lender to startups in the United States — collapsed following a bank run and a capital crisis last Friday.
Many people attempted to withdraw their money from the bank at the same time, but SVB didn't have enough to give them.
Why does it matter? This collapse is the biggest bank failure since the financial crisis of 2008 in the United States. It has also impacted startups, as many can't withdraw money from the bank.
Currently, California regulators shut down the bank, putting the US Federal Deposit Insurance Corporation (FDIC) — an independent agency of the US government that provides deposit insurance to depositors in US banks — in control.
It means investors' and depositors' money is safe with the FDIC.
Enter SBV UK acquisition: Following the closure of the SBV, HSBC, a UK-based bank, acquired the SVB's UK arm for £1 ($1.21) yesterday/. This transaction excludes the assets and liabilities of SVB UK's parent company.
The acquisition protects the funds that thousands of British tech companies had deposited with SVB UK, preventing the financial collapse of about 3,000 UK startups.
It also contributes to the financial stability of the United Kingdom and the technology industry, demonstrating how banks and governments can collaborate to avoid a financial crisis.
What does the SBV closure mean for startups? Remember, SVB participated in Chipper Cash's additional $150 million Series C extension round. Ham Serunjogi, Chipper Cash CEO, mentioned that SVB's shutdown would have little impact on the startup. For context, read Oluwanifemi's latest story here: SVB closure: 5 answers to startup employee's questions
How to get health insurance in Nigeria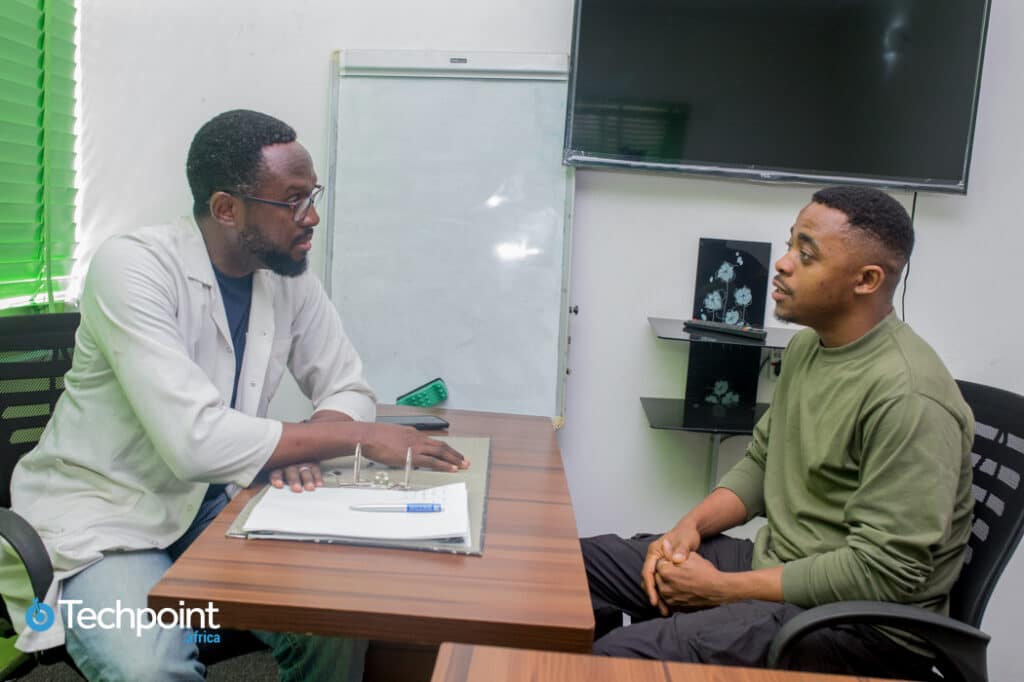 Did you know that every Nigerian and legal resident must obtain health insurance?
Some background: In May 2022, President Muhammadu Buhari signed the National Health Insurance Authority (NHIA) Bill into law, making health insurance mandatory for all Nigerians and legal residents.
Replacing the National Health Insurance Scheme (NHIS), the NHIA Act requires everyone in Nigeria, such as workers in the informal sector, employers and employees in the public and private sectors with five staff or more, and all other residents, obtain health insurance.
Why? By 2030, the NHIA Act seeks to extend health coverage to all Nigerians, particularly the most vulnerable people unable to afford healthcare.
For context, in Nigeria, 133 million people live in poverty. Consequently, health insurance is crucial to ensuring that individuals and families can access healthcare services without experiencing financial hardship.
Health insurance is a scheme that protects your health and gives you access to quality healthcare services for free. While you commit to paying monthly or yearly premiums, it covers your medical costs for the contract.
Therefore, whether you work for a public or private organisation, it's required that your company offer health insurance to you. Kindly ask HR for more information concerning this.
Further, if you are a student or staff of any federal institution in Nigeria, you have access to health insurance. All you need to do is to provide some personal information at the healthcare centre to activate it.
If you're an employer, an informal worker, a legal resident in Nigeria, or an employee whose health insurance plan does not cover their children and are wondering how to get health insurance, I've got you covered.
In my most recent piece, I go over various health insurance plans and how to choose the best one. Read it here: Obtaining health insurance is mandatory in Nigeria; here is how to get it
South Africa launches PayShap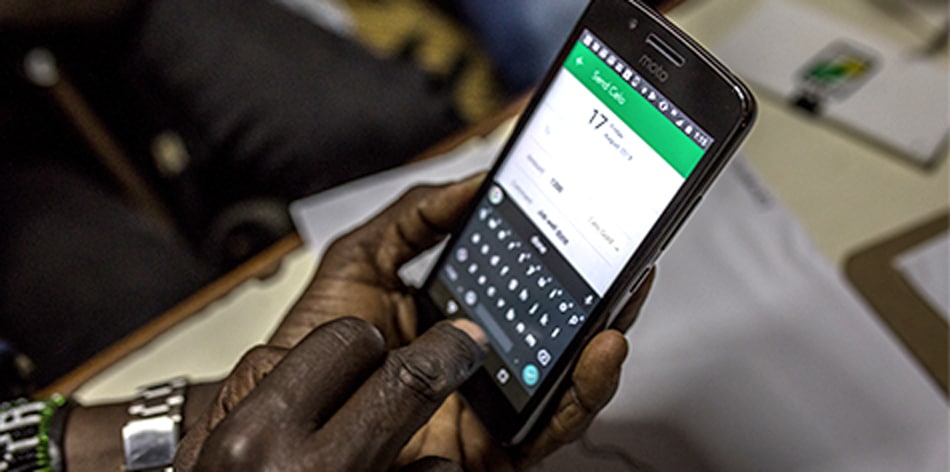 Yesterday, the country's central bank, South African Reserve Bank (SARB), BankservAfrica, an automated clearing house in Johannesburg, and four commercial banks — FNB, Absa, Nedbank, and Standard Bank — launched PayShap, a mobile payment service.
The four commercial banks have started using the payment channel.
PayShap allows South African banking customers to send and receive money using their cellphone number (ShapID) as a substitute for their bank account number.
Per Nedbank's terms and conditions, their account number is linked to this ID.
South African bank account holders can send and receive R3,000 per transaction, with a daily transaction cap of R5,000.
You can unlink registered ShapIDs from your bank account number at any time. But you must register a new ShapID if your mobile phone number changes.
PayShap's launch will be in two stages.
The first is the PayShap instant clearing feature, which allows you to pay by account information or proxy — a unique identifier similar to a cell phone number.
The second stage involves a new request-to-pay feature, allowing people to make payments and receive funds securely and in their bank accounts.
General Motors wants to use ChatGPT in cars and trucks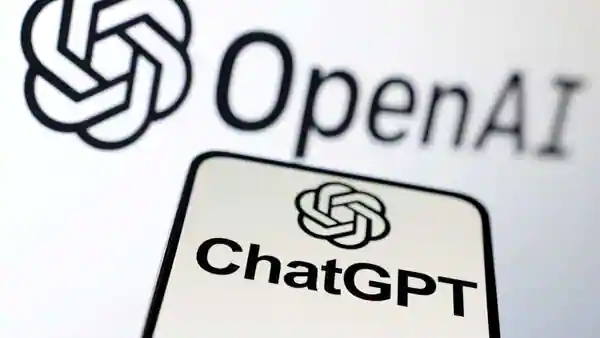 American automotive manufacturing company, General Motors (GM), is developing a virtual personal assistant powered by a ChatGPT-like language model.
The company, which makes vehicles for Chevrolet, Cadillac, Buick, and GMC, will integrate its voice-activated assistant with Microsoft's Bing chatbot, Azure cloud service, and image-creator DALL·E
Drivers can ask the virtual assistant questions and receive answers without consulting their owner's manuals.
For example, if a driver gets a flat tire, they can ask the car to show them how to change it, which may result in the car playing an instructional video on an internal display.
The system could also explain several warning lights on the car and provide advice on whether to pull over to fix the problem right away or if it can wait until they get home.
Other things include scheduling appointments with suggested mechanics and integration capabilities with other devices, such as garage door openers and remote controls.
In case you missed it
What I'm reading and watching
Opportunities
Techlytics Africa is hiring a remote content writer. Submit your portfolio and CV here.
OuiCapital is organising a 2-day virtual masterclass designed specifically for female founders across Africa, The African Amazons. Apply here.
Kuda is looking for a Frontend Engineer (Web). Apply here.
Andela is hiring an Engineering Matching Specialist. Apply here.
Think It is hiring a Software Engineer (DevOps & Cloud). Apply here.
RebelMouse is looking for a Project Manager to work remotely. Apply here.
Magic Eden (US) is hiring a Product Designer. Apply here for the remote job.
Paga is hiring a Sales Manager (Doroki), an Accountant, a Senior Accountant, and a Fraud Management Analyst. Check out this website to apply.
Genies is looking for a product designer and several engineers, including Data Infrastructure Engineer and Lead iOS Engineer. Check out this website to apply.
If you're an African in the diaspora or are willing to relocate, Notion is hiring for several roles in Sales, Engineering, Marketing, Customer Experience, Data Science, Product, Communications, and likes, outside the continent. Check out this website to apply.
EHA Clinics is looking for a Human Resources Coordinator. Apply here.
Google has announced that the Google for Startups Black Founders Fund is now accepting applications from Black founders across the African continent. Applications are open now and will close on March 26. Appy here.
If you are a software engineer, creative designer, product manager, design researcher, or a techie looking for an internship role, please, check out this website.
Have a beautiful Tuesday.
Victoria Fakiya for Techpoint Africa.