Gerald Okonkwo, popularly called Gerald Black, started his journey as an entrepreneur at a young age -- 11 years ago. Running a business as an undergraduate isn't easy, but Gerald is driven by a passion for problem-solving that he can't resist. He admits it's an obsession he can't seem to avoid.
By 2022, he had successfully launched two startups that began as solutions to his own problems but quickly grew into full-fledged businesses: iFixng, a marketplace for artisans, and Parkit, an on-demand vehicle care service platform. In 2021, Parkit was acquired by Fixit45, a spin-off of Cars45.
These days, we can simply say Gerald has "a lot on his hands". When he's not managing consulting at Microblack, a consultant company, he's leading a community of black operators with Black Ops, or leading sales and marketing strategy at Anchor, a Nigerian fintech startup.
In this episode of Expert and African, Gerald shares lessons from his entrepreneurship and leadership and how he's now helping other people and businesses find meaning in their goals.
This interview has been edited for brevity and clarity. Listen to the full interview here.
Why Gerald Black?
Identity is very important. You need your brand to be memorable and relatable. I love wearing black, and my friends would call me Gerald Black. So, when I decided to make my brand a national or global sensation, I decided to go with the name, Gerald Black.
My strength lies in business development, sales strategy, and similar areas. I'm not technical.
Take us through the process of building
My first startup was iFix which was a platform for artisans, plumbers, electricians, etc, like a marketplace for artisans. In 2018, I pivoted to PartkIt. I identify an opportunity and latch onto it to solve a problem in that space.
Fun fact, my middle name, which is Dozie, directly translates to "Repair".
I subscribe to the school of thought that entrepreneurs are born because I didn't plan to be one; I just have an eye for identifying problems and seeing a need to solve them right from my first company as an undergraduate in 2012.
At the time when I started ParkIt, it was a fun project. I was looking for a very convenient place where I could get professional services for my car at affordable rates. I thought if I had these challenges, other people would do too.
So, we built a franchise model where we had the tech for running the end-to-end operations from checking-in cars to payment, having a retail chain of vehicle care outlets powered by tech across various locations.
The vision was to build a Pan-African brand, but somewhere down the line, COVID disrupted our business in 2020. We survived that. We raised some angel capital from a couple of investors.
And in 2021, Fixit45, a spinoff of Cars45, had a similar vision. Their plan was to build an Autotech brand that solves all the problems across all verticals in auto care. They approached us.
At the time, we were just a piece of the puzzle. It made sense to fit into what they were doing. The offer was good. It was a great opportunity to work with a more experienced team. We took on the offer. I worked with the team for a while before I felt I wanted to experience something different in another sector, so I pivoted to something else.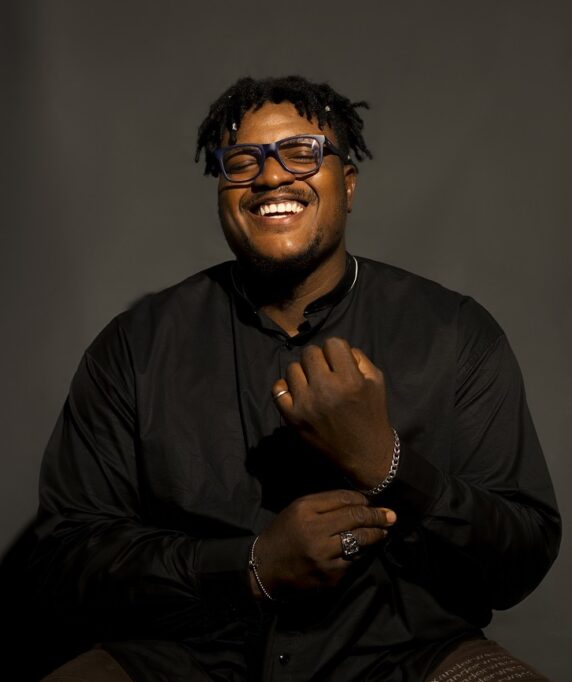 What lessons did you learn running these startups?
If you're building a tech startup, try to be as asset-light as possible. it's a whole lot when you have a lot of overheads, a lot of people working for you, and operating in many locations; managing all of this slows down your ability to scale. Make sure all your internal processes are locked down before you think of scaling.
One of the mistakes we made with Parkit was expanding too fast because there was demand. We had three locations in less than eight months.
One of the lucks I had was that I started really early. I was able to leverage some things as an undergraduate. Before I was done with my university, I already had a company that was fully operational and could fund operational expenses. But it wasn't without its fair share of challenges.
For iFix, we were way ahead of our time; we were trying to build a platform where people could seamlessly get artisans on-demand, but people weren't ready for that. Nigeria was still very much driven by community.
At the time we started, a platform wasn't the first place you'd look when looking for a carpenter, for instance. The first thing you'd think about would be, "who can I call?" The adoption was low, and we quickly pivoted to Parkit, which was a massive success from month one; it went beyond anything that we had projected.
Timing is a very important factor in your success. And another pointer is data. Be very data-driven. Don't build on hypes or conviction. Look out for feedback. If it's something that is needed, you will know because month on month, your customer base is supposed to organically grow without you even trying to do anything.
But the minute you find out that you're struggling with adoption, especially when you've done everything required to drive adoption and penetration into the market, you should probably start questioning things.
If you can afford to keep building and iterating, fine. But if you can't, you can pause the idea with plans to come back to it much later when you feel all the things that are required to make it successful are lined up in your favour. That's how I like to approach things.
Tell us about the other jobs you currently do
One of them is a community, Black Ops. I'm a community manager there. It's a lifestyle, I don't see it as a job. Black Ops is a community for operators across venture-backed startups in Africa. Everything we do at Black Ops is towards ensuring that we're better operators.
My day-to-day right now is in fintech at a company called Anchor. The founder of Anchor is someone I've always been inspired by right from the early days when his company, Amplify Pay, got acquired by Carbon back then in 2016 or 2017.
Anchor is banking-as-a-service. We provide APIs for institutions, and companies to roll out banking and financial products. Banking, as we know it today, will no longer be the same in a couple of years. Everybody will have one form of banking.
So these were the things that made me interested in joining the Anchor team. Currently, I head Go To Market at Anchor.
What lessons did you bring from entrepreneurship to leading a team at Anchor?
Number one is taking ownership. Nobody wants a liability. If you are being brought in to come handle something, you need to take ownership. I've been there, and I know what it means to manage people, handle investors, and run day-to-day at a company. You don't want to start dealing with having to tell somebody what to do. I know how to take initiative, and how to be responsible for my role. So, those are the skills that I have brought into my new roles.
Do you have plans to go back to being a founder?
Once you're an entrepreneur, you are always an entrepreneur. You'll always have that interest in solving a problem. You always find an opportunity. But not now, not anytime soon. Building is intense. Being a founder is very different. You have a lot of things to deal with. Everybody is looking up to you or looking at you, it is not something I look forward to anytime soon.
Having built for about 10 years now, I want to take a break and recoup all the lost energy because it really takes a lot to keep building. Probably somewhere down the line, I'll get back to it.
What did you have to do to get better at what you do?
It never comes to you naturally. I mean, one of the fastest ways people learn is by watching others, but when that is not available, the best form of learning will be going for some form of coaching or training.
Earlier in my entrepreneurial career, I didn't have access to any of that, and I must say I got my fingers burnt a lot of times. In the early days, I made a lot of mistakes, and I learned from those mistakes. And I also learnt that you should seek out knowledge. Join communities and become a better version of yourself.