If you've been following Big Eyes Coin (BIG), Chainlink (LINK), and Chiliz (CHZ) for a while, there's a huge possibility that you can gain a huge reward for your efforts. The crypto assets will likely experience a price surge at some point in the year, and those closely monitoring them can make the most of this.
Adding Chainlink and Chilliz to your watchlist can benefit you in the long run. However, you shouldn't waste much time monitoring Big Eyes Coin. The meme coin is almost ending its presale, the best purchase phase, to enjoy a maximum reward. Big Eyes Coin has proved itself a force to reckon with since the past year, and top investors do not have skepticism for the meme coin at this point. Hence, you should join the presale now if you haven't already, while you consider Chainlink and Chiliz for your portfolio.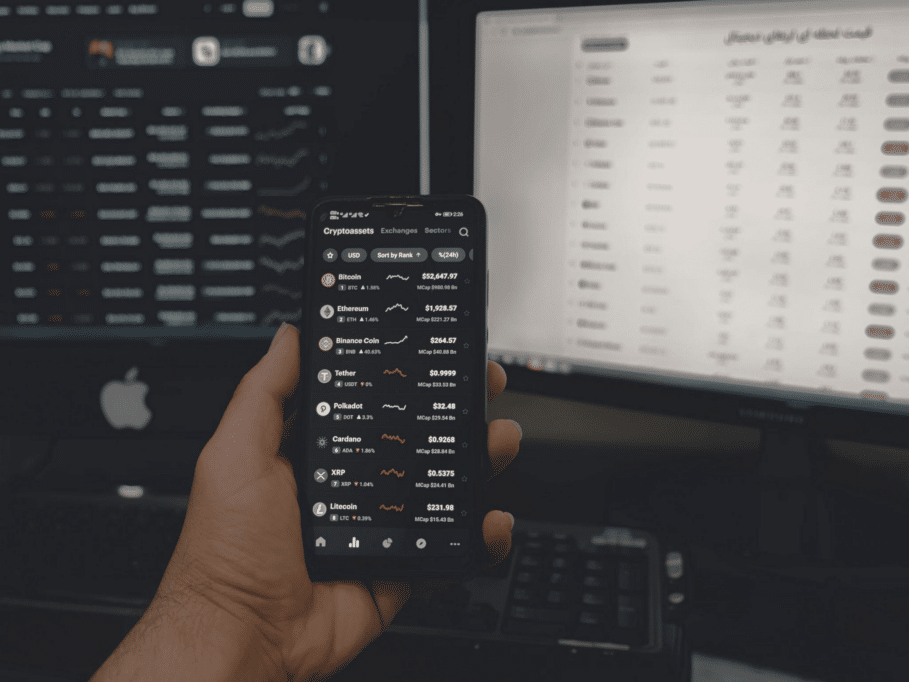 Chainlink (LINK) - Popular and Profitable
Chainlink (LINK) is a leading oracle network widely used to power hybrid smart contracts because it allows blockchains to access off-chain data securely. The open-source platform boasts a large community of active players, including researchers, developers, node validators, data providers, and users.
It connects users with needed outside-world information to make informed decisions or build functional applications. Chainlink runs on the Ethereum network. It leverages its utility token, LINK, to ensure optimum security through staking, utilizing its proof-of-stake consensus algorithm.
Chainlink's token serves different purposes on the network. The utility token is used to incentivize data accuracy, ensuring the stability of smart contracts. It facilitates node validators' rewards, and it's also a tradable crypto asset. Purchasing Chainlink token at the moment has a high tendency to yield returns. The crypto asset could move from its less than $10 market price to a significant double-figure, as it hopes to hit a new all-time high soon.
Chiliz (CHZ) - Sport-focused and Strategic
Chiliz (CHZ) is a unique digital currency with a keen focus on sports and entertainment. Chiliz is deployed on Socios, a Blockchain-based sports and entertainment social platform where users can get involved with their favorite sports brand's governance process. With Chiliz, fans can propose suggestions to their favorite clubs or sports brands.
The crypto project has spent time developing strategic partnerships with top sporting brands, which will further improve its prominence and likely adoption. Top gaming organizations and football clubs like Paris Saint-Germain, Manchester City, and FC Barcelona are on board, including UFC.
Fans will be able to access these clubs' fan tokens with Chiliz, giving them a sense of involvement in the club. Fan tokens are usually limited and are offered through Initial Fan Token Offering (IFTO). Interested users can use their CHZ token to get a certain quantity via the Socios platform.
The wide acceptance of sports and the ever-growing strength and passion of fans increase the possibility of Chiliz becoming more prominent. The cryptocurrency market capitalization has increased drastically within the past months, and it aims to complement that with an increase in market price. Chiliz is low-priced but has the possibility of blowing up soon. You should pay attention to the crypto asset's progress.
Big Eyes Coin (BIG) - Its Popularity Is No Surprise
Big Eyes Coin (BIG) presale progress has not come as a surprise to many market analysts. Many have predicted it to be among the top meme coins in a few years, and the unique cat-themed meme token is heading in that direction.
Big Eyes Coin boasts a broad reach which has increased its acceptance among market players. It appeared on the New York Times billboard some months back, earning it more adoption and heightening the anticipation of its launch.
Big Eyes Coin will launch soon as it prepares to round up presales, and cat-loving crypto enthusiasts are optimistic about its potential. The meme coin could experience a massive price surge month after launch. This can make many holders richer. Hence you should consider joining the presale now while monitoring its progress through each presale phase. Sounds purrrr-fect!
Big Eyes (BIG):
Presale: https://buy.bigeyes.space/
Website: https://bigeyes.space/
Telegram: https://t.me/BIGEYESOFFICIAL