Dolapo Agbede's professional journey started in the early 2000s, but the defining moment came in 2007 when she was diagnosed with Glaucoma, a condition which eventually led to her blindness. While she struggled with acceptance at the early stage, Dolapo persevered and continued to pursue her dreams. On the path to proving her value, she worked another 11 years in the same multinational OEM company working in various roles, including technical team lead, compliance and transformation leadership, before embarking on a new adventure as an entrepreneur.
Now, as the driving force behind WillWay Paradigm, a consulting company, Dolapo is on a mission to create bespoke solutions that cater to the needs of diverse workforces. Her passion for inclusion has made her a force to reckon with in the diversity, equity, and inclusion (DEI) and HR space. She strongly believes that everyone deserves an equal opportunity to participate fully in the workplace, regardless of gender, age, or disability.
Whether exploring new technologies, conducting research, or travelling to new places, Dolapo's focus is always on improving the world around her. In this episode of Expert and African, we delve into Dolapo's incredible story as a woman in tech committed to creating inclusive workplaces for people living with disabilities.
This interview has been summarised for brevity. Listen to the full interview here.
What was it like pursuing a career in engineering in the 1990s as a woman?
My dad was an engineer in the power sector, and I find it fascinating. Because I had excellent grades, one of my options was to study engineering. It looked interesting because I was curious and loved to be part of people creating solutions.
I entered the labour market at a time when the telecom industry was just taking off when there were few experienced professionals, so we were hired on potential and trained on the job.
On the field, I learned several things, like working with riggers and working at height because the telecom equipment needed to be on top of the towers. Being part of it and seeing the impact it had on people was fascinating. Starting my career in tech and leveraging tech going forward is important to me. Even as a DEI consultant, I advocate strongly for digital inclusion.
Up until you left the telecommunications space, what were your highest points?
I worked in the telecom space for 13 years before leaving in 2018. As a regional leader, I oversaw everything under IP, BSS, and transmission. It was exciting to send Nigerians on missions and to see them replace expatriates. A lot of those engineers are now consultants, still doing amazing work. I'm satisfied with how much Nigerian talent is in the telecom space.
So you moved from a hands-on technical role to leading teams; what lessons have you learnt from managing people?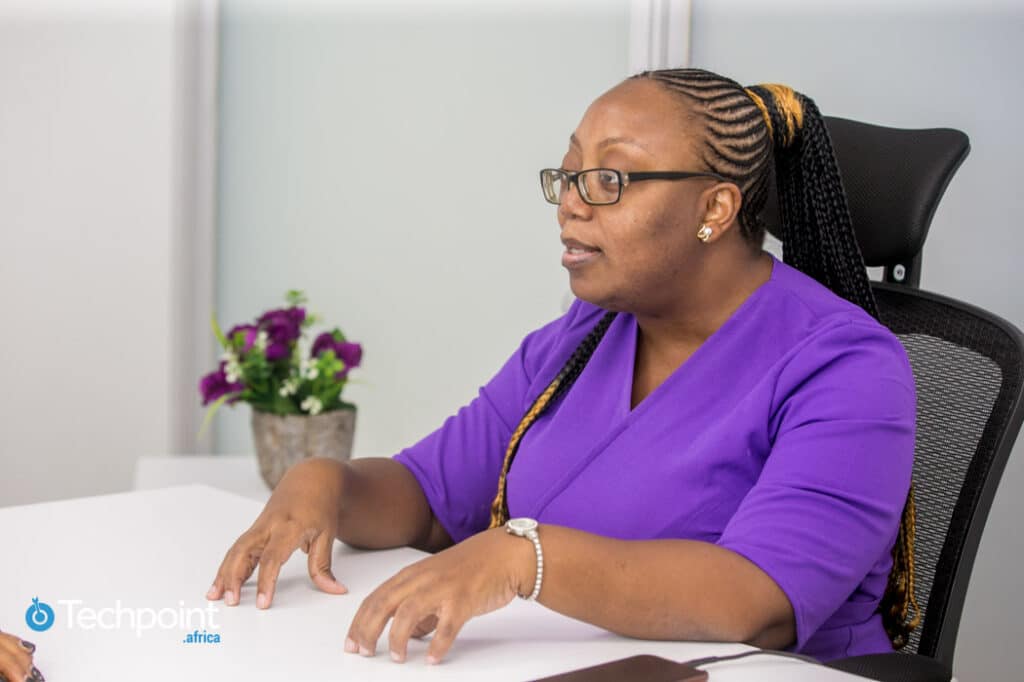 Managing people was tough for me. It was a big responsibility since my team's success was tied to mine. When I became a technical project manager, I had to be accountable for my team's performance. Trust was key for my team, and I made sure to earn it. So by earning their trust that way, we ended up working really well together.
If I put pressure, it'll be that I really needed all hands on deck. But again, people management demands you to rise above circumstances. Once you're managing people, you cannot just be yourself or say it as you feel it.
I learned to hold space for my team and give feedback that would not shut them down. Being invested in giving good experiences made it all worth it.
What would you say helped you to be the leader you turned out to be?
I worked for a multinational OEM, and once I was identified for the leadership pipeline, it came with a pathway of courses, mentoring programs, and peer reviews, including a Harvard management program. However, balancing these resources with my very demanding job required a lot of sacrifices.
I'm sure most people can relate, the organization might have put things in place, but even the time to use it might be a bit difficult. Additionally, because I was going through a personal disruptive period, I felt invested in leading my team properly, which meant knowing more than them. Even if I couldn't perform the technical work, I studied the documentation to ask questions and understand their responsibilities.
Can you share the story of becoming legally blind and how you navigated your personal and professional life afterwards?
I had advanced glaucoma. As of the date I was finally diagnosed, August 10, 2007, they could not even guarantee me two months of seeing the way I was seeing. I was told I could lose my sight at any moment.
So that meant that that condition had been there for years. This is an opportunity to tell everyone, please, there's something called checking your eye pressure. Get your pressures checked. If mine were checked, this would not have happened. It would've been mitigated earlier. So please be conscious of glaucoma. It's an unnecessary way to lose your sight.
Despite the difficulties, I was determined to prove my value and keep working, since my boss helped me to realise that I could still be at work, and they were willing to accommodate. I rearranged my responsibilities to accommodate my disability, delegating client interactions to team leads while I oversaw the work from the office. This allowed me to stay productive and mentor my team while pushing them to grow and gain recognition. It was survival for me, but it was a plus for whoever ended up on my team. And for the organisation, everything was going quite well.
Take us through how you get support in your daily life, especially with tech.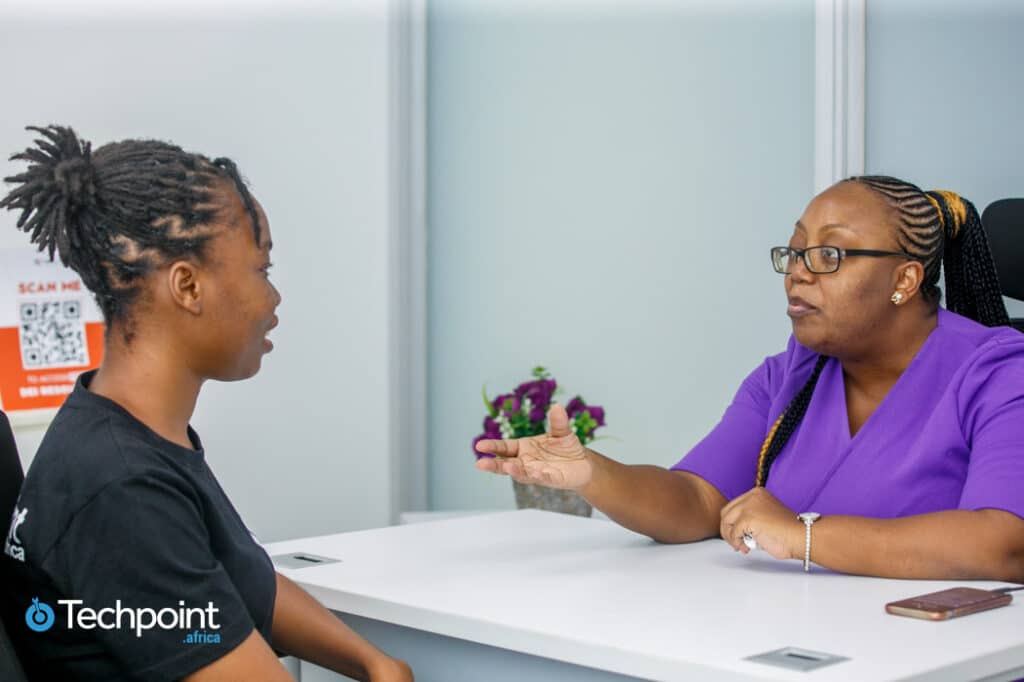 My workplace enabled me and gave me the space for the pathway to that outcome. But in my personal life, it was challenging.
Smart organizations today prioritise people-centred approaches, ensuring that employees have space to safely share their personal challenges with the right support to continue contributing to the organization. I prefer to use an orthopaedic cane because, in those years that I refuse to use a cane, I fell a lot. I have some torn tendons, my legs swell because on old sprains and injuries.
Thankfully, there are systems in place that I can leverage. So it's not as bad as it might appear, only because I did not know enough initially. And, which is why I speak very openly about these things because I have come to realise the more I know better, the more I do better.
I use accessible features on my phone and laptop. Accessibility features such as talkback on smartphones and free open-source software like non-visual display assistants are already available on laptops and can be easily accessed in settings. By knowing about and utilising these resources, individuals with disabilities can better navigate the world around them.
In what ways can this be improved?
When it comes to accessibility, the environment matters. Physical barriers such as stairs without handrails, for instance, can be just as challenging as technological barriers. However, there are apps you can use to scan currency and ensure correct payment, and fintech has made cashless payments possible.
As I have been consistently saying, what is available to use is a lot more than the barriers that are there.
While technology can provide data to prepare for accessibility, barriers still exist in how people interact with each other. Some may not want to acknowledge diversity or see anyone with disabilities in their spaces. I believe we can all use the same spaces with dignity just with little tweaks.
What does it take to become a diversity and inclusion activist?
I strive for a 360-degree solution in diversity, equity, and inclusion consulting, obtaining certifications in emotional intelligence, cognitive behavioural therapy, neurolinguistic programming, and occupational health and safety.
As an engineer with a master's in International law and diplomacy and international Human Resource Management, I continuously upskill and join relevant associations, like the human resource community in Nigeria, to bring value and credibility to my work. I also focus on advocating for people with disabilities and increasing their productivity. I began to share about my journey part-time in 2015 and full-time since 2018 when I registered WillWay Paradigm.
By the UN's extrapolation, 15% of any group of people have one kind of disability or the other. So, coming to Nigeria, let's assume we're 200 million people; that's about 30 million people. 50% of that would even be a stretch. But there are probably 15 million people in Nigeria alone living with disabilities who could contribute to the economy with the proper support and accessibility. Organisations can benefit from bespoke programs to support the hiring and integration of persons with disabilities, including improving platform accessibility to tap into this potential 15 million customer base.
What are your future plans?
Honestly, I really am not clear on what it is. I'm very interested in researching human behaviour, particularly in understanding the reasons behind people's actions and uncovering the barriers to addressing unconscious bias. I'm also interested in exploring how people can improve their well-being through a people-centric approach. Though I'm not entirely sure what form this research will take, I believe it's something that will ultimately benefit humanity.