Many tech innovations focus on developing new, improved ways to do old stuff. In the crypto industry, too, the vast majority of everyday innovations are directed towards making crypto more utilitarian, convenient, and user-friendly to users. Some of these innovations end up having a massive impact on the future of crypto. For instance, innovations in blockchain technology have brought drastic changes to how dexes operate and offer more value to crypto users. Today, we'll discuss three tokens that have had a huge impact on decentralized stock exchanges – TMS Network (TMSN), Loopring (LRC), and Optimism (OP).
TMS Network (TMSN)
TMS Network (TMSN) is not just a new blockchain that offers infrastructure for dexes; TMS Network (TMSN) is a dex! TMS Network (TMSN) combines equity exchanges and crypto exchanges into one seamlessly integrated solution. TMS Network (TMSN) users can trade and invest in equities, futures, cryptos, derivatives, and forex. TMS Network (TMSN) packs all of this in a fully decentralized platform that's governed by the community. TMS token holders vote on every major decision concerning the future of the TMS Network (TMSN) , and none of these decisions would be made in the dark, unlike in the case of centralized crypto exchanges.
With innovative features like social trading, real-time analytics, historical analytics, arbitrage trading signals, trading bots, tools for developing new trading bots, etc., TMS Network (TMSN) gives traders plenty of resources to help them make lucrative trades. What's fascinating is that TMS Network (TMSN) collates real-time trade data from multiple dexes so that TMS Network (TMSN) users get the best trade deals from across the crypto world. Perhaps, the most drastic advantage TMS Network (TMSN) offers is that its users are not forced to trade only ERC-20 or BSC-based tokens. They can trade over 500 cryptocurrencies of all types on the TMS Network (TMSN).
Loopring (LRC)
Loopring (LRC) is an open-source protocol that borrows features from centralized and decentralized exchanges to create a solution devoid of either's limitations; at least, in theory. While most exchanges, including dexes, require traders to deposit their funds to the platform for making trades, Loopring allows users to keep their funds in their wallets. Also, Loopring uses zero-knowledge processing, which prevents the over-sharing of sensitive information with the platform.
Loopring has also found a creative approach to scaling. As a layer-1 solution built on Ethereum, Loopring collects batches of transactions and processes them simultaneously in a single transaction on the base layer. This improves transaction speed and brings down transaction costs in one swell swoop. Loopring operates on three different blockchains and a native token for each base chain – LRC for Ethereum, LRN for NEO, and LRQ for Qtum.
Optimism (OP)
Optimism (OP) is a layer-2 scaling solution built on Ethereum. Optimism uses the proven security of Ethereum and a rollup scaling solution to drastically improve transaction speeds. Currently, Optimism is one of the biggest scaling solutions on Ethereum and enjoys a healthy $500 million in TVL. Optimism is so successful as a scaling solution that it's used by over 100 protocols, including the likes of Uniswap (UNI), and Synthetix (SNX).
Solutions like Optimism and Loopring played an instrumental role in saving Ethereum from congestion problems that plagued the platform. However, with Ethereum switching to proof-of-stake (PoS), the platform now boasts the capability to process over 100,000 transactions per second. In effect, this move has made solutions like Optimism obsolete and thrown their future into a state of uncertainty.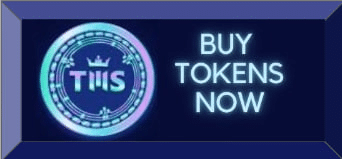 Innovation Guides the Future
It's quite likely that Optimism and Loopring will both end up as mere interim innovations that supported the industry at a time when there was a need for them. With the changing context, Optimism and Loopring are no longer relevant to the industry. TMS Network (TMSN), with its disruptively innovative offering, will rule the industry. The price of TMS is currently $0.0047.
Whitepaper: https://tms-net.netlify.app/whitepaper.pdf
Presale: https://presale.tmsnetwork.io
Website: https://tmsnetwork.io
Telegram: https://t.me/tmsnetwork
Twitter: https://twitter.com/tmsnetworkio