Every July 16, World PR day is celebrated all over the globe. Actually, this annual commemoration has not always existed; the maiden edition was held in 2021. As with most globally recognised days, the goal is to make people understand the public relation (PR) profession and know how well to leverage it. Not surprisingly, practitioners in the field believe that PR roles are largely misunderstood and probably underappreciated.
Talking about being misunderstood, I'll make a quick reference to one I can well relate to — the relations between PR experts and journalists. You see. this unavoidable connection is quite complicated, even though these roles are highly interdependent. Several studies conducted worldwide have confirmed this. A 2016 Forbes article authored by Conrad Egusa puts it thus, "the relationship between PR professionals and journalists is known for being adversarial. Journalists view PR reps as obstacles who either get in the way of stories or try to create stories from nothing. On the other hand, PR reps get frustrated when journalists ignore their work."
As a journalist, I agree totally but also believe the PR industry needs the media to thrive. Olugbeminiyi Idowu, aka Bemi, somewhat agrees with the author's sentiment.
"PR is one of the underrated careers out here at the moment. I don't think people understand how impactful and powerful PR is. PR is the machine that forms how people think; it influences buying decisions, it influences where people live, work, and how people engage with each other. PR involves every aspect of life. But the best thing about it is nine times out of ten, PR goes unseen. And I think that's also a wonderful thing because we can be invisible in the background and let our work do the talking for us," he shares.
Olugbeminiyi is a London-based African tech PR expert and is currently the brain behind Talking Drum Communications, a PR consultancy startup focused on African tech businesses.
Bemi, the Nigerian son on English soil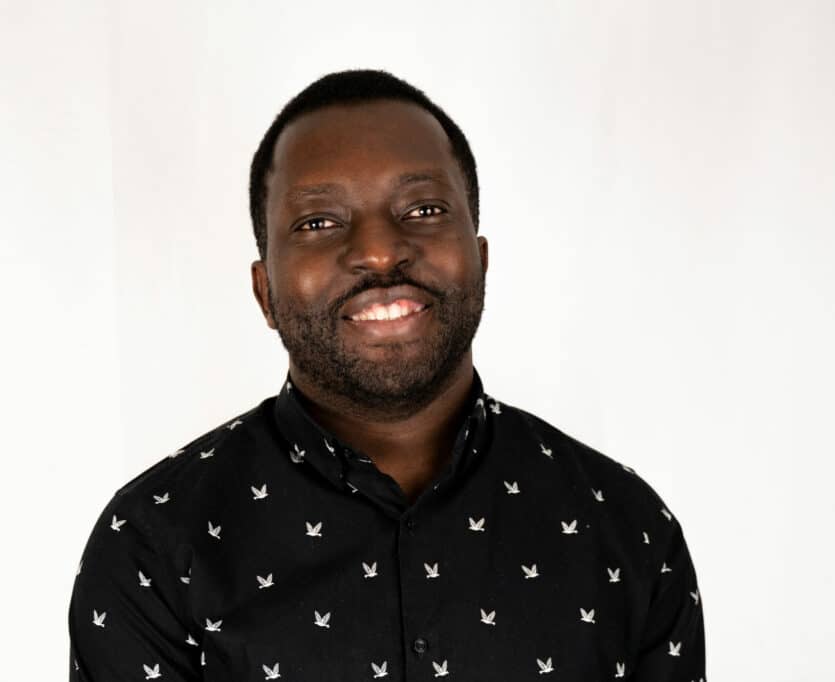 Bemi, a name you'd repeatedly see in the rest of this piece, has an interesting backstory. In a nutshell, it was a coping strategy.
After his secondary school study in Nigeria and two failed attempts at obtaining an undergraduate admission, Ibadan-born Bemi was relocated by his parents to the UK to get a university education.
While adjusting to the new environment, the English people he interacted with found it difficult to pronounce his first name. Admittedly, the name is quite a mouthful, but he couldn't stomach how it was constantly mispronounced; this led him to find a truce with Bemi.
"For me, it was like a good middle ground between what my name is and what the people around me could say. So, that then became my name for a very long time."
For many years, he embraced this identity until later in his professional life when he had to go back to identifying with his full name after he started working with Nigerian businesses that shouldn't ordinarily have a problem with it.
In the early stages, that wasn't the only thing Bemi had to deal with, and there was only so much adapting and coping he could do.
"When I got to the UK, one of the things that used to annoy me in the early days was that a lot of people around me knew nothing about Nigeria or Africa. The Only thing they knew about Africa was that there were poor people there. That was the only conversation people wanted to have with me, and that used to annoy me."
This got to him for different reasons, but it was only a matter of time before he took a stand.
"I went through a phase where I was trying to be like everybody else to make peace with who I am; I was then able to have a little more grounding in myself and engage with the world in a more authentic way."
But how did Bemi find himself in PR?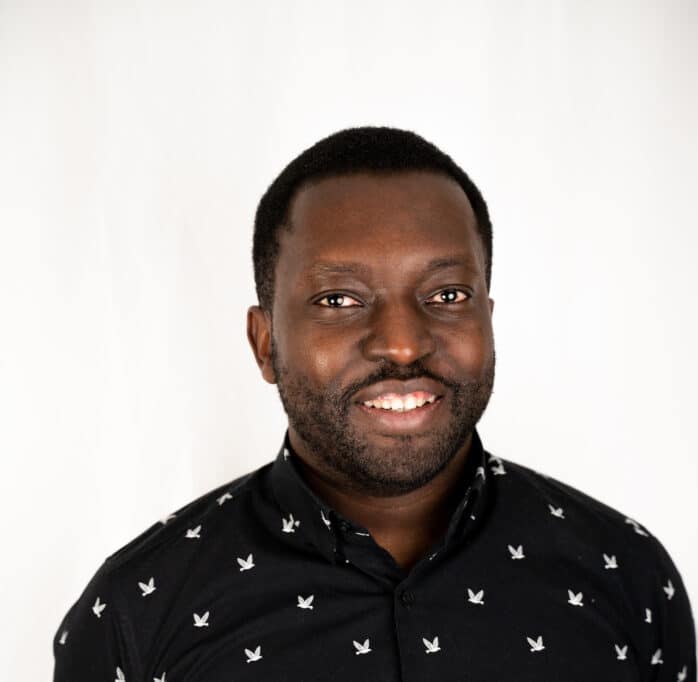 Loving one's personal space has always been Bemi's unique trait while growing up. Feeling he was enough company for himself, he played games that should have taken two or more children alone.  
"I was very comfortable in my own space. And I think this helped my storytelling skill and being able to just be my own person in my own space. Those things have helped me as I've gone through life because sometimes you go through periods where you have to be your own person and make your own decisions. That was the beginning of that part of me, and then, me just creating a narrative around nothing. When I then got to the university, when it came to writing, my imagination was quite active. I could see things; I could see patterns."
So, intrigued by his journalist father's lifestyle and his attraction toward books as a child, Bemi made a mental note that he'd become a journalist in the future.
"My original plan was to be a journalist. In another life, I'll probably be doing what you are doing. Because I like writing, I do it to relax; I find it enjoyable."
Headed in that direction, he studied journalism and creative writing at Kingston University, London, and hoped this would boost his other dream of becoming a TV host.
Like many people in his graduating set, Bemi didn't anticipate what came after he graduated.
"When I graduated in 2008, I graduated around the same time there was a big global financial crisis which meant there was no job anywhere. Even people that were offered jobs, their jobs were rescinded."
Badly hit by this, Bemi happened on what has become his gold mine.
"I randomly stumbled on an internship at a PR agency somewhere in London. They were looking for an intern to help with admin."
But this wasn't the silver lining he'd expected because it was an unpaid internship. However, he augmented it with an evening shift job that earned him stipends. While the company didn't turn out to be the ideal place he envisaged, Bemi admits that it wasn't bad for a first exposure to PR, so he decided to explore it further.
He had another stop as an intern in another company before he got his first full-time job at a charity organisation. A few months later, he got another opportunity. By 2011, he entered the tech PR scene, which has been an upward climb.
"In terms of my next career move, what was I supposed to do? Should I continue that European PR path? Or should I explore what's happening on the other side?"
By the way, Bemi has worked in six firms doing PR in the last 13 years.
Getting into the African tech PR space
After eight years in the European PR space, he got into Wimbart, an Africa-focused tech PR agency. And then, nearly two years later, in the middle of a pandemic, Bemi made a change in his career.
"One of the things that became very clear to me is that in life, sometimes you have to take risks. If you don't take risks, you'd never know. You don't win the lottery if you don't buy the ticket. And there's no guarantee you'd win."
After thorough planning and mentorship, Talking Drum Communications — inspired by the communication features and the intricate design of the famous West African percussion instrument, gangan — started taking shape in 2020 before an official launch in 2021.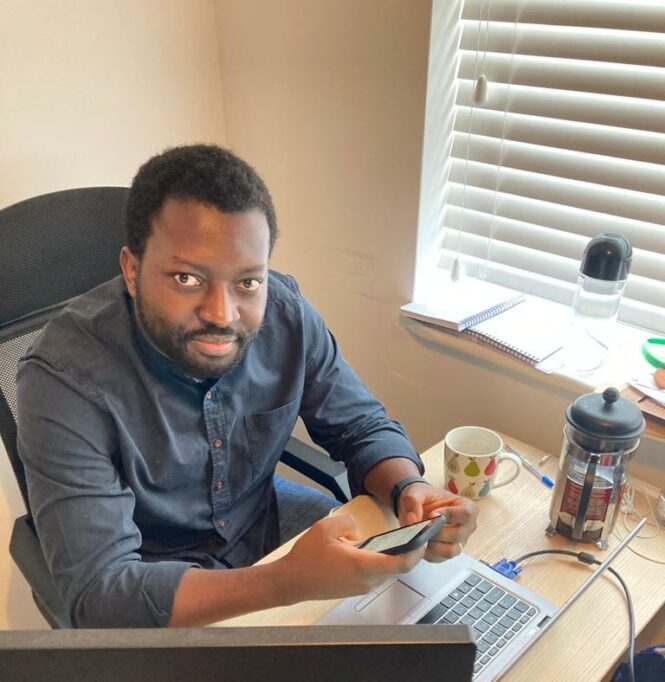 It wasn't all rosy, but Bemi constantly reminds himself that impossible is not a fact; it's an opinion.
Within the first month, the startup got its first client, and for Bemi, this was a major turning point and confirmation that he was doing something right.
Putting creative skills to good use
Bemi believes all the skills he used his childhood to develop and his period in school to polish eventually came to be very handy in the tech space. He mentions how his roles require him to make people understand and get excited by something that would ordinarily be considered boring.
"Going to the university and studying creative writing, which is basically a degree that involves reading and analysing novels; analysing plotlines, narrative structures and all those sorts of things. For me, having that background meant that bringing it to tech PR, I can use those skills to tell stories about very boring things."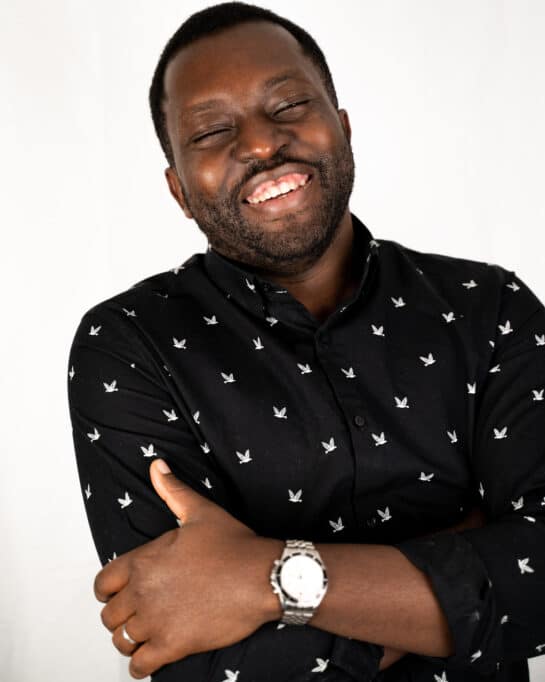 He also considers having highly educated and supportive parents one of his privileges. But the knowledge he had gained from studying journalism and putting it to use in an online men's fashion magazine, Sharp Guy, that he ran for four years is a high point.
"It was weird for me because I was still working in PR at that time, but I used to get press releases from other PRs from across the world who wanted me to feature their product or their company on the platform. That experience gave me an opportunity to know how the other end of this news creation cycle works."
If anything, experiences like this one contributed to his confidence to start his PR firm despite the uncertainties. Talking about his favourite part of being a tech PR specialist, Bemi mentions how he's always excited about interacting with founders.
Another high point is having one of his first tech clients in Europe get acquired by a bigger company. For him, that gave him the certainty that if stories are told the right way, it could help startups achieve their long-term growth.
Considering a career in PR?
"If you're not organised, PR is going to be very difficult for you. Whether you work in-house as a company or you work for an agency, you're constantly juggling multiple tasks. If you're unable to organise your day and stay on top of your deadlines, you're going to struggle with it."
His recommendation is to develop excellent creative writing skills. Bemi refers to the ability to create consistent stories from limited information. Data conceptualisation is also an important technical skill depending on the industry you play in. He adds the importance of constant commitment to personal development.
Bemi has an intense commitment to learning, borne out of a fear of becoming irrelevant. Hence, he constantly finds opportunities to acquire knowledge and be on top of his game.
Bemi believes PR roles are demanding, although rewarding. Although at the early stage, it might not be considered lucrative.
According to Bemi, a tech PR professional's roles involve helping startups create a public perception that would help them secure what they want to achieve as a business. And this can come with a lot of pressure, which, if not properly managed, can hinder a person's chance at having a life outside work.
An average day has him building a good business score for his clients, which varies depending on the present need, making sure deadlines are met. It might mean sending out press releases, reports, campaigns, pitching to the media, applying for awards, or hypothetically quenching a fire.
Bemi unwinds by reading, watching football, and scrolling endlessly through YouTube watching sports commentaries and highlights, including reaction videos.
Bemi is big on calendar scheduling; he also uses Cello, a task management software, at work, Google spreadsheet for progress tracking, WhatsApp, Google alerts to keep track of media coverage, Slack, and Zoom.
Bemi advises that as an intending PR professional, "Get ready for a lot of Nos." But make sure things get better with every try. On his bucket list is travelling across every African country.