In a 2020 survey of micro, small, and medium enterprises conducted by PwC, 22% of businesses surveyed reported that obtaining financing for their business was the most pressing challenge they faced. This outweighed finding customers (16%) and infrastructure deficit (15%).
It is almost impossible to overstate how vital access to credit is for Nigerians and their businesses. Despite the growth in lending options driven by fintech startups leveraging technology, many businesses still struggle to access capital for growth. The result is that they resort to borrowing from family and friends. In a country with a large population of poor people, it is safe to say that family and friends are unsustainable sources of business finance.
In 2020, a family friend approached Femi Iromini with a proposal. She had started an agent banking business that was doing well, but there was a problem — she wanted to expand her business but needed more money than she made. Her options were limited and would involve lots of documentation without any guarantee that she would receive the loan.
Iromini lent her the money, but she soon needed more. Even more interesting was a group of people in the same line of business that needed these loans. Iromini and Adedapo Shobayo, an old friend, pooled together $2,000, which they lent to the group for a week.
Seven days later, at noon, they received requests for their account details from the agents who wanted to repay their loans. Iromini was surprised and impressed. He had not gone chasing them, but they had returned the money of their own volition. Without an immediate need for the money, they repeated the process but soon ran out of personal funds to continue this mini-lending operation.
The duo, who had been searching for a business idea, soon realised that there was an opportunity to lend money to businesses in the country, and so Moni was born.
Lending the Moni way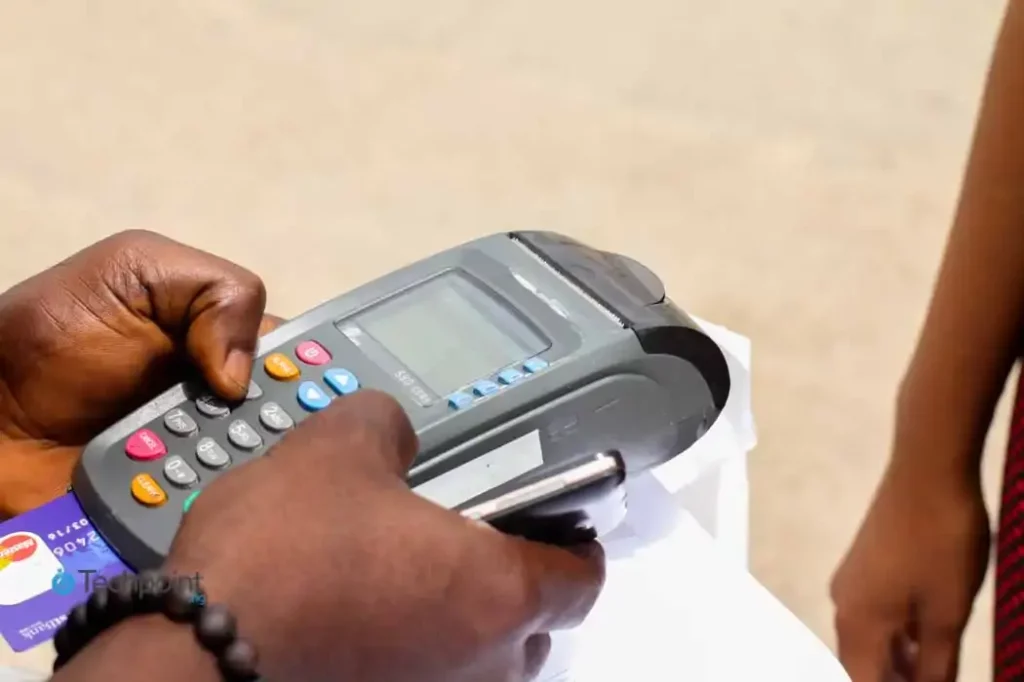 If you owned a business in Nigeria a decade ago and needed a loan, you could go to the bank but would have to fill out tons of forms and wait for days before the bank made a decision. Even then, you were not assured of a favourable decision. Enter fintech startups.
Recognising that the lack of a credit scoring mechanism was one reason banks failed to lend money to businesses, they developed proprietary credit scoring systems that examined other transactions a potential customer had made. Of course, they used other data points, but you get the idea. This allowed them to reduce the time needed to access loans to minutes.
But there was another problem that lending startups faced, which they needed to consider — debt recovery. Debt recovery is difficult since many Nigerians are not properly identified. It's hard enough to locate a street, so imagine how hard it is to find an individual who could move houses or even provide the wrong address. The result is that some lenders across Africa have resorted to unethical practices to recover the loans they issue.
Looking at these issues, Iromini and Shobayo turned to lessons from their little experiment with the PoS agents and the power of a community. But two incidents occurred before they formalised operations. The first involved a group member who could not repay the loan at the agreed time. Surprisingly, he paid about 20 minutes after the agreed time, according to Iromini, but as soon as he did, he was kicked out of the WhatsApp group that had been set up.
At first, Iromini did not understand what had happened, but he soon reached out to the group leader. Her response was that by failing to repay the loans, the person who had been kicked out had put their chances of getting another loan in danger. The second incident was when a group member had difficulty paying as and when due. This time, members of the group contributed funds to offset his loan.
Moni's lending system heavily draws on these elements in a four-point system. The first deals with the process of getting loans. For most lending startups, the process requires signing up, providing certain documents, getting verified, and then applying for a loan. But on Moni, after signing up, users who need a loan join a cluster. Only after getting approved can they begin their loan applications. Essentially, clusters are groups of individuals who know each other and can vouch for one another, but the startup also takes it a step further by conducting additional checks.
The second part deals with recourse in the event of a default. If you default on a loan from a bank, your properties may be repossessed, but on Moni, the inability of one user to repay a loan affects every other person in the cluster. By getting every member committed to the outcome of an individual's activity, Moni has been able to reduce default rates to 1%.
Although an individual's inability to repay a loan can affect the chances of other cluster members getting loans, users are also rewarded for good behaviour.
"We compensate them for good behaviour," Iromini shared with Techpoint Africa over a call. "If you invite me and I pay back on time, you're going to get a commission," he added.
Finally, the startup has launched a savings feature, Moni Vault, which can be used for group savings. Essentially, the startup has leveraged the social capital of its users to provide financial services.
Since its inception, Moni has served over 10,000 businesses, even expanding beyond Nigeria into the Benin Republic, where Iromini says its operations are growing rapidly. Its Vault savings feature, available to some users in November 2022, has already seen more than $1 million saved.