Asalaam alaikum,
South African mobile data network, Rain, has announced that it would launch country-wide 4G and 5G mobile services.
The company's founder and director, Michael Jordaan, said they would start with 4G, but it would ultimately include 5G services.
In areas where Rain has coverage, it currently offers only 4G mobile products and fixed-wireless broadband access on 4G and 5G.
The national mobile launch suggests a roaming partnership with one of the mobile operators, but Jordaan did not elaborate. But he said the additional spectrum made available through last year's spectrum auction had improved its coverage.
Rain's nationwide 4G — and eventually 5G — mobile launch is likely to put pressure on its competitors Vodacom, MTN, Cell C, and Telkom.
Here's what I've got for you today:
Is Bitcoin on the rise again?
Luno slashes its workforce by 35%
Prosus and Naspers plan to reduce their workforce by 30%
Is Bitcoin on the rise again?
For the first time since November 7, 2022, flagship cryptocurrency, Bitcoin, showed some signs of recovery.
The cryptocurrency, which traded below $17,000 since the FTX issue, rose above $21,000 on Thursday, January 14, 2023.
As expected, traders, investors, and enthusiasts were excited to see the little ray of sunshine even though it is a far cry from the $68,000 price the cryptocurrency crashed from.
The value of the entire crypto market rose to $990 million, rising 19% from $831 million in November 2022.
Crypto influencer and full-time trader, Ademi, said the rise is likely due to a reduced supply of Bitcoin and Ethereum in the market. CNBC corroborated here's stance, saying there's been a huge buyup of the cryptocurrency by large buyers known as whales.
For Ademi, the current rise in the price of bitcoin is a breath of fresh air after a long crypto winter.
While she's optimistic about prices rising further, she admits there's no telling if this is the beginning of another bull run or a brief moment of happiness for traders like her.
But, reader, before you invest in crypto, Bolu wants you to consider two things. You can read it here: Is Bitcoin on the rise again? Here are 2 things to know before investing
Luno slashes its workforce by 35%
Cryptocurrency exchange, Luno, is laying off 35% of its employees, citing an "incredibly difficult year" in the crypto market.
Luno, a subsidiary of the Digital Currency Group, a crypto conglomerate with offices in South Africa, Nigeria, Southeast Asia, and Europe, has more than 960 employees, implying that the layoff will affect over 330 staff.
According to CEO, Marcus Swanepoel, the crypto industry has experienced a "series of shocks" that have resulted in a constrained funding environment and a shift toward long-term profitability.
"While we anticipated a downturn and proactively planned ahead with a business and funding model that can be resilient to some of these factors, the sheer scale and speed of all of this happening, and all at the same time, has put significant strain on our original plan," Swanepoel said.
The CEO did not reveal the details of the severance packages Luno would offer, but Swanepoel said they would handle the departures with the empathy, generosity, and gratitude they all deserve.
The news of layoffs at Luno comes less than a week after one of the co-founders, CTO, Timothy Stranex, quietly resigned in December 2022 after nearly ten years at the company.
Stranex co-founded Luno with Carel van Wyk, Pieter Heyns, and Swanepoel.
Prosus and Naspers plan to reduce their workforce by 30%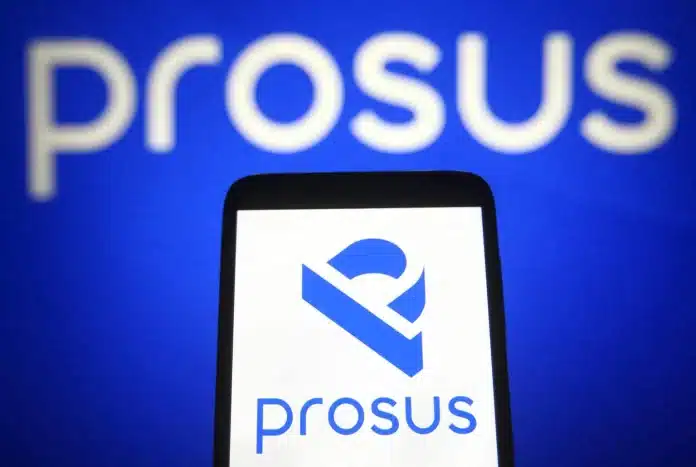 Global investment group, Prosus, and its parent company, South African-based Naspers, plan to reduce their corporate workforce by 30%.
CEO, Bob Van Dijk said that Prosus would make cuts at its corporate centres, including hubs in South Africa, Hong Kong, and Amsterdam.
He also stated that the job cuts would occur over the next year and affect approximately 15 locations.
While Van Dijk didn't reveal the number of people that would be affected, as of March 2022, Prosus employed 30,000 people globally. Going by this, it means the company will cut 9,000 jobs.
Prosus has invested in classifieds, food delivery, payments, and educational software. Consequently, Van Dijk stated that the company would attempt to cut costs at the 80 companies.
However, those efforts will have different "timelines and scales." The company has already closed some offices and reduced staff at others.
According to Van Dijk, the measures should help Prosus become profitable by the first half of 2025.
In case you missed it
What I'm reading and watching
Opportunities
Applications for the Future Africa Challenge 2023 designed to explore the creative potentials of young Africans on the continent and in the diaspora. Apply here.
If you're a business professional, investor, or entrepreneur, apply for the VC4A mentorship programme here.
If you are a software engineer, creative designer, product manager, design researcher, or a techie looking for an internship role, please, check out this website.
Have a terrific Thursday.
Victoria Fakiya for Techpoint Africa.