Key takeaways
The COVID-19 pandemic had a significant impact on African healthcare systems, emphasising the critical role of healthtech startups in addressing some of the system's challenges.
Some factors that may contribute to the success of African healthtech startups are the relevance of their solutions to Africa's healthcare system's needs and challenges and the quality of their products or services.
The extent of their adoption by healthcare providers and patients, their ability to secure sufficient funding to support their growth and development, and their ability to develop sustainable business models are all critical to the success of healthtech startups on the continent.
African healthtech startups have gained prominence in recent years due to their potential to improve healthcare access and outcomes on the continent.
Over the past two decades, the burden of non-communicable diseases has risen in sub-Saharan Africa, increasing the prevalence of cardiovascular risk factors. Simultaneously, many people, particularly in rural areas, continually lack access to healthcare services.
A 2021 report titled, The State of Universal Health Coverage in Africa, shows that only 615 million people out of 1.3 billion Africans have access to the healthcare they need.
Even when healthcare is available, the quality of care may be subpar due to a lack of resources and trained personnel, resulting in inadequate treatment and poor patient outcomes.
Moreover, governments face several challenges in the health sector, including a lack of funds and inadequate infrastructure.
Sadly, many African countries spend less than 10% of their Gross Domestic Profit (GDP) on healthcare. Nigeria, for example, spends 3.7% of its GDP on healthcare; Tanzania, 5.6%; Kenya, 5.7%; and South Africa, 9%.
While healthtech startups are an innovative and exciting way to address these challenging health issues, the healthtech sector had been slowly growing before the pandemic. Besides, COVID-19 boosted healthtech activity and acceptance across the continent.
COVID-19 was the game changer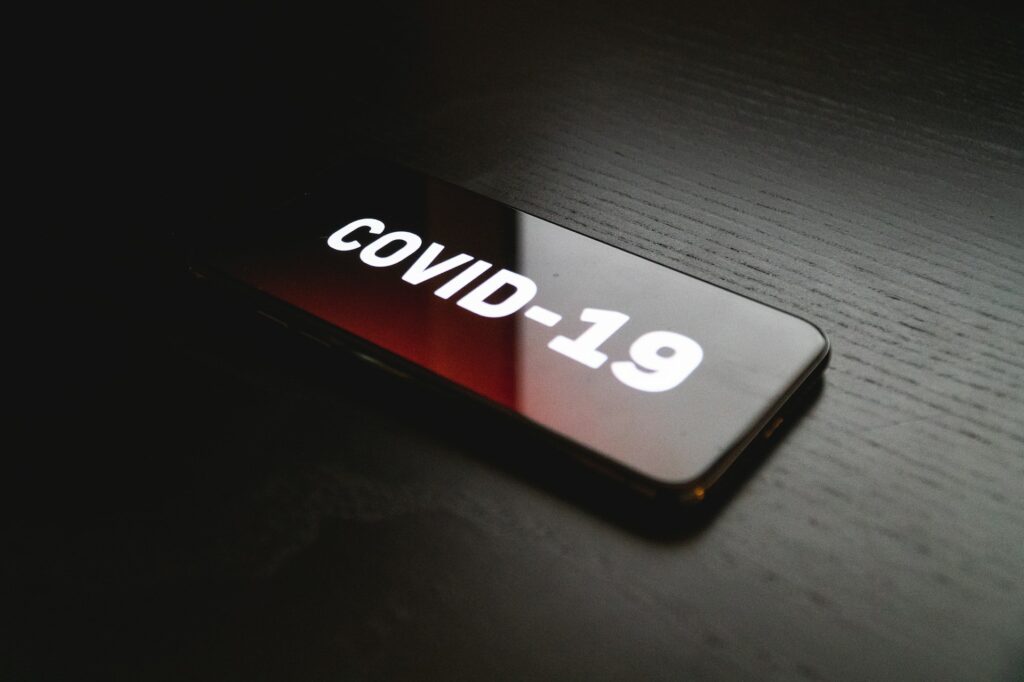 According to Kemi Olawoye, CEO and Co-founder of Babymigo, a community-led platform providing resources and information for pregnant women and parents with children between the ages of zero and seven, "One of the most difficult challenges for healthtech startups before COVID-19 was market acceptance. People are used to going to the hospital, regardless of the solution. COVID-19, on the other hand, was the game changer."
Abimbola Adebakin, CEO of Advantage Health Africa, an online pharmacy platform, agrees with Olawoye.
"Accessing healthcare remotely, including telemedicine and online pharmacy, was not popular before the pandemic. It's now more widely accepted, and users have settled for remote consultation with doctors, pharmacists, and other health professionals," she says.
Advantage Health Africa claims it saw a tenfold increase in revenue for its direct-to-consumer online pharmacy services between 2019 and 2021.
Clearly, COVID-19 has increased demand for healthtech solutions, making African healthtech startups more viable. However, unlike fintech startups, funding for healthtech startups is limited, restricting the development and adoption of new technologies.
But due to the pandemic, more African healthtech startups have received increased funding and partnerships.
Ikpeme Neto, Founder of Nigerian healthtech startup, WellaHealth, says that COVID-19 made people realise the value of good health. He claims that the sector received more funding, and more marketing took place to increase the uptake of healthtech services.
Per Briter Bridges' data, African healthtech and biotech startups raised $392 million in funding in 2021 — an 81% increase from the $110 million raised in 2020 — the highest in healthtech history on the continent.
Regardless, COVID-19 presented challenges for African healthtech startups, including the need to adapt to rapidly changing circumstances and the impact of lockdowns and other business-impacting measures.
To navigate these challenges and capitalise on the opportunities presented by the pandemic, African healthtech startups must be flexible and adaptable.
For example, Healthlane, a Cameroonian healthtech startup, received a $2.4 million seed investment in 2020 to invest in telemedicine, among other things. However, the company ceased operations in 2022 due to several factors, including an alleged workplace shift, salary delays, layoffs, and fund diversion.
Sources suggested that Healthlane was closed to new ideas from its employees.
Besides, Neto believes that healthtech startups with high burn rates and pre-product-market fit would fail while others would thrive with sustainable business models and strong unit economics.
So, how viable are African healthtech startups?
The long-term viability of African healthtech startups is not easy to determine because it varies greatly depending on the startup and the context in which it operates.
A startup founded or refocused on a short-term cause, such as COVID-19, may not be successful in the long run because it is unsustainable.
In 2022, an African genomics startup, 54gene, laid off over 190 employees. The company was founded in 2019 to fill a void in the global genomics market. But, its expansion coincided with the COVID-19 pandemic in 2020, and it aggressively hired to meet the demands of being one of Nigeria's largest COVID testing providers.
Adebakin believes that some startups must pivot to remain sustainable. She says, "Startups operate in a volatile and dynamic environment globally, so it is not unique to Africa or the healthtech sector that companies that were previously thriving can fall victim to internal or external forces affecting them."
She predicts that more African startups will fail for several reasons. According to her, some startups have fragile teams and leadership that must become more cohesive and coherent. While some have lost key team members due to an active emigration trend, some are strong and emerging amid these challenges.
Further, as long as the continent's healthcare infrastructure remains underdeveloped, many African healthtech startups are likely to remain viable because there is a strong need for innovative solutions to address the challenges facing Africa's healthcare system.
In other words, unless they are innovative, adaptable, and capable of overcoming obstacles to develop and provide solutions that the healthcare system requires, there's no guarantee that African healthtech startups will be successful.
"Health is central to us all, so there's limitless opportunity. The market size is in the tens of billions of dollars. Startups will deliver a lot of healthcare that can scale beyond the barriers that traditional healthcare companies face," Neto says.
For them to be successful, he says they have to "Focus on big markets, build with the mass market in mind, think how to blend the physical with the digital, and leverage existing trust and distribution networks."