The COVID-19 pandemic has significantly impacted economies and societies globally. It has created a slew of challenges for Africa, including disruptions to healthcare systems.
Despite these challenges, the pandemic has spurred innovation on the continent in several ways. Airmed, a Nigerian healthtech startup, is an example of a startup disrupting telemedicine.
Co-founded by Tobechukwu Obikili (CEO), his experiences before and in the heat of COVID-19 inspired him to found the startup.
"I had an issue with a child," Obikili begins. "He was only four months old at the time, and the doctor mishandled his case. Also, we didn't have access to the necessary medications."
While working with a Nigerian pharmaceutical company in 2020, he knew a few people who died because they didn't get quick access to the medication they needed.
A good example is a family of three that contracted the virus. Before they died, they contacted Obikili to help them locate the specific medication that would have saved them. However, finding the drugs proved difficult.
Those experiences compelled him to consult with a friend, Teslim Bello-Osagie, COO and Co-founder of Airmed, about how to solve the problem.
Consequently, Airmed, a healthtech startup that brings consultations and medications closer to patients, was founded in 2020. However, the company hasn't launched fully and plans to do so later in 2023.
Built on experience and background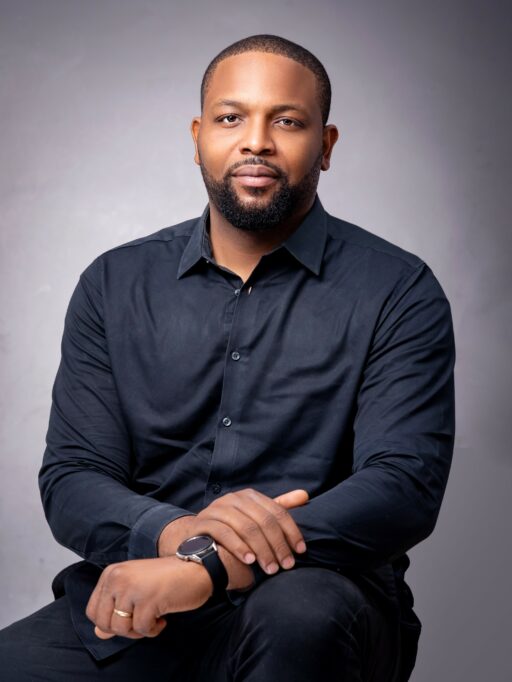 Obikili comes from a family of doctors and pharmacists. So it was only a matter of time before he followed in their footsteps.
He attended secondary school at King's College, Lagos, where he met his Co-founder, who attended the London School of Economics. Bello-Osagie worked for several organisations, including the Nigeria Sovereign Investment Authority (NSIA), where he worked closely with the former MD.
Obikili spent 18 months at King's College before transferring to Chrisland School, Idimu, Lagos. He bagged a first degree in Electrical, Electronics, and Communications Engineering Technology from Niagara College in Canada before going to the University of Ontario Institute of Technology, where he earned a bachelor of commerce degree.
"I returned to Nigeria and began my career at Diamond Bank, and I later left and joined Elfimo in 2012," he says.
He worked as the General Manager of Elfimo Pharmacy, where he was in charge of daily operations and marketing, looking for new customers and ensuring proper pricing and sourcing.
How does Airmed work?
According to the World Health Organization (WHO), Africa has 2.3 healthcare workers per 1,000 people.
A report submits that there are only 4 doctors for every 10,000 people in Nigeria, while another claims that 1 doctor is available for every 10,000 patients. These ratios depict the availability and accessibility of healthcare in Nigeria.
In other words, many Nigerians find it challenging to access healthcare due to a low doctor-to-patient ratio.
Airmed claims it increases access to consultation and medications by delivering drugs to your home after consulting a doctor or placing an order online.
"You can order your medication via the online platform and get it delivered wherever you are. And for consultations, you can contact pharmacists and doctors from anywhere on our platform," Obikili explains.
When a patient chats with a doctor via the website or Android app, Airmed's sister company, Elfimo Pharmaceuticals, delivers the drugs to them in less than an hour. Elfimo supplies medications to large retail companies and Airmed.
Moreover, you can purchase your drugs on the platform if you have a doctor's prescription. All you need to do is submit your prescription and buy the medications. Also, you can get regular, over-the-counter drugs.
On how they'll verify the authenticity of prescriptions, he says, "What we will be doing is to confirm with the hospital, and that's where we'll get the patient's record.
"We'll find out if the person is a patient or if you prescribed this medication. We hope the hospital responds quickly because their response determines how quickly we dispense the drugs."
Airmed collaborates with HMOs to distribute medication to their patients. It also works with GIG Logistics, a mobility company, to deliver drugs directly to patients.
Bringing delivery time down to an hour
If you've ever used a healthtech platform to consult with a doctor and selected the home delivery option, you'd agree it typically takes hours, if not days, to receive your medication.
However, Airmed claims it wants to reduce delivery time to an hour.
Obikili says the company will deliver the drugs prescribed and verified on its platform to patients within 60 minutes.
"The beautiful thing about our platform is that we will be teaming up with several pharmacies. Elfimo sells and resells drugs. So, through Elfimo, we'll be working with different pharmacies in the patient's neighbourhood."
For instance, if you live in Yaba, Lagos, and place an order with Airmed, the company will work with the retail pharmacy closest to you to expedite delivery.
Airmed is currently aiming for a 60-minute delivery time. However, it plans to speed up delivery to between 20 and 30 minutes soon.
The startup also plans to offer preventive health services to customers through sensitisation and providing health tips to help them stay healthy.
Further, the startup is currently bootstrapped and is not looking to raise funds "for now."
Challenges, growth, and expansion plans
Building from the ground up, "it's not easy finding the right developers," says Obikili.
Another challenge Airmed faces is sourcing medications.
He explains.
"Sometimes, you have a situation where you have a product that is selling fast, and suddenly, the manufacturer stops manufacturing that product, and you have customers asking for it. That's a problem."
However, the company is growing slowly but steadily.
In 2020, Airmed built its first solution prototype on instant messaging platforms, including WhatsApp and Telegram, where users could chat with doctors in real-time, place orders, and receive feedback on their queries.
Airmed has grown from a simple idea of connecting people to pharmacies two years ago to become a startup offering multiple service options for individuals, organisations, and SMEs.
While customers pay for the services provided on the platform, Obikili discloses that Airmed receives a certain percentage of drug and consultation sales from its partners.
Soon, the startup intends to introduce membership plans to its customers, where they can get discounts on consultations and medications and receive certain perks.
Currently available in Lagos, it plans to expand to some parts of Nigeria in the coming months.