In 2021, African startups with all-female founders or a single female founder raised less than 1% of the total funding that went to startups on the continent. This was despite high entrepreneurship activities by African women. A major reason for the small percentage share is the presence of few female fund managers on the continent, and is one of the reasons Adesuwa Okunbo Rhodes, Founder and Managing Partner at Aruwa Capital Management, started the firm in 2019.
Today, the firm confirms that it has closed its first fund, exceeding its $20 million target. For this fund, Rhodes explained that the firm was careful to select LPs who agree with its mission to invest through a gender lens with a combination of local LPs with a great understanding of the local terrain and strategic investors. 
"We were intentional about focusing on LPs with aligned values regarding our gender lens and impact mandate and were also open to innovative fund structures that address the nuances of our markets. We were also very keen to attract local private and institutional capital and have LPs that understand the terrain and can provide access to relationships and network for our portfolio companies."
In a previous interview with Techpoint Africa, Rhodes explained that the firm's commitment to invest through a gender lens means it invests in startups founded by or serving women. Before starting Aruwa Capital, Rhodes had spent over a decade in private equity roles and even raised a fund for her previous employer. While doing this, the reality of how many African women ran VC funds stared her in the face, providing motivation for starting Aruwa Capital. Today, it is one of a handful of VC firms founded and run by an African woman.
Najada Kumbuli, Head of Investments at Visa Foundation, alluded to Rhodes' experience when explaining why Visa Foundation decided to back the three-year-old firm.
"Visa Foundation is pleased to be the first institutional investor in Aruwa Capital Management. We deeply believe that to address the financing gap women-led small businesses face, we need to empower and invest in more women-led investment funds like Aruwa. We were impressed by Adesuwa's track record and approach to tailoring the Fund's financing to small businesses' needs. We believe the team's deep commitment to driving equitable and inclusive economic growth through investments will meaningfully support the business owners and the communities they operate in."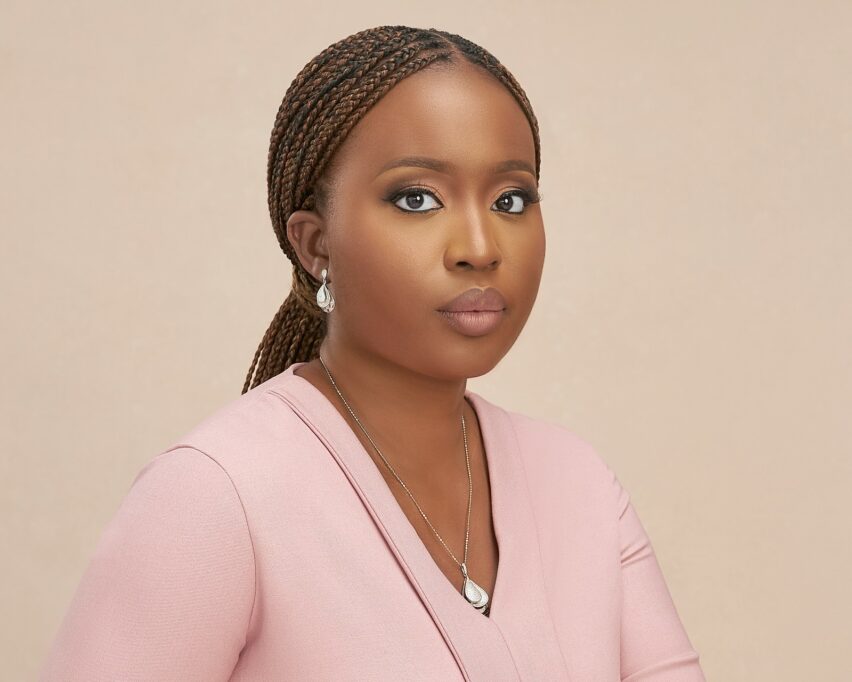 Since launching in 2019, Aruwa Capital has invested in six startups, including Lifestores, Pngme, and Koolboks. These three startups play in the healthcare, financial services, and renewable energy sectors and are a nod to Aruwa Capital's investment strategy. The firm plans to invest in healthcare, fintech, renewable energy, and essential consumer goods startups serving the female population, with a female founder or a gender-diverse team. 
The fund will invest between $500,000 and $2.5 million in ten startups. Having made investments in six, it hopes to hit that number by the end of 2023 before launching its Fund 2. For this first fund, it has brought on Visa Foundation, its first institutional and anchor investor; it also had Mastercard Foundation Africa, Growth Fund, Nyala Venture, Financial Sector Deepening Africa Investments, and leading family businesses from Africa, Europe and the United States.
Through this fund, the firm is the first investment from Mastercard Foundation's new $200m fund of funds initiative and also the first investment from FSDAI's new Nyala Facility.
Samuel Akyianu, Chief of Party at the Mastercard Foundation Africa Growth Fund (MFAGF) and Bart Schaap, Managing Director at Nyala Venture, had glowing words for the firm's track record while expressing their commitment to bridging Africa's gender funding gap.
"We selected Aruwa Capital as one of our first investments because we were impressed by the team's grit, conviction and depth of analysis, their value addition for early-growth stage SMEs in Nigeria, and their commitment to drive impact for women and youth. We look forward to working with the team to help make Aruwa Capital a success story," Akyianu said in a statement.
"With our investment, we are putting our weight behind local and innovative capital providers in sub-Saharan Africa with a focus on gender lens. The Aruwa Capital team has already made successful investments in small and growing businesses in West Africa that are creating inclusive economic growth and jobs whilst also strengthening good corporate governance and investment rigour in the process," Schaap explained.