Annyeonghaseyo,
December is here, and next week, Friday, December 9, 2022, is the last Pitch Friday of the year. 💃
Chimgozirim is inviting you to come, network, hear pitches, and eat small chops next week. The latter is something to long for, honestly. 😁
Every month, Techpoint Africa hosts early-stage entrepreneurs and startup enthusiasts at an event we call Pitch Friday. 
These entrepreneurs whose businesses are either just an idea or a few months in the market share their products with an engaging audience.
If you'd like to attend, please register by following this link to get all the details and stay up to date with information about Pitch Friday.
The venue is 43b Emina Crescent, Allen, Ikeja, and the time remains 4 p.m. WAT.
Here's what I've got for you today:
Fez Delivery wants to make African businesses move goods faster
INEC begins the airlift of Bimodal Voter Accreditation System (BVAS) machines
AirtelTigo launches eSIM in Ghana
Kogi state partners with Chinese investors to combat insecurity
Fez Delivery wants to make African businesses move goods faster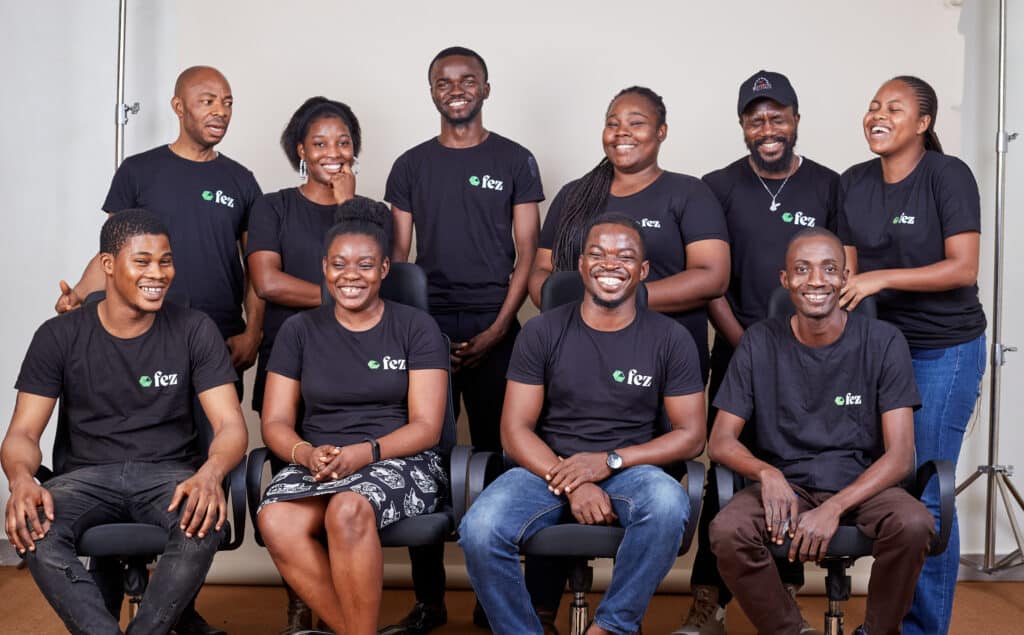 You might have seen people on Twitter sharing their stories about dispatch riders running away with their packages.
While I haven't had such an experience, I think some of you have. So, if you do, please click the reply button and share.
Well, this story isn't about dispatch riders running away with packages. It's basically about a logistics startup called Fez Delivery, which provides delivery services.
Seun Alley and Olamide Adebiyi started the delivery business with two bikes to help janitors get food.
Here's a little backstory: While running a janitorial service in Lagos, Nigeria, Alley discovered that the janitors were often away from their assigned offices.
Digging further, she learnt that the janitors were usually out helping other employees pick up their food orders.
So, she started Fez Delivery with two bikes to help these employees get their food. Soon after, she discovered they were not the only people experiencing these challenges.
Explaining their decision to start a logistics startup, Alley revealed that the importance of logistics in the economy was enough reason to get into the space.
However, they experienced some challenges. What are these challenges, and how does the company work? Find out here: This female-led logistics startup wants to help African businesses move goods faster and with excellent customer service
INEC begins the airlift of Bimodal Voter Accreditation System (BVAS) machines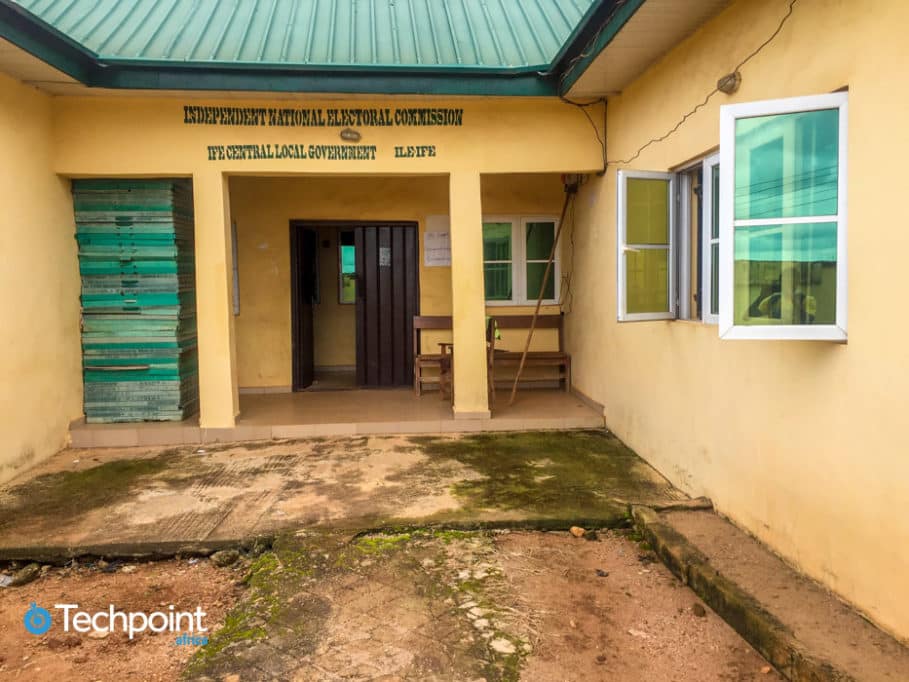 The Independent National Electoral Commission (INEC) has commenced the transportation of Bimodal Voter Accreditation System (BVAS) machines to all states in Nigeria in preparation for the 2023 general election.
The Bimodal Voter Accreditation System (BVAS) is an electronic device that reads Permanent Voter Cards (PVCs) and authenticates voters using their fingerprints to prove their eligibility to vote at a specific polling unit.
During voter registration, the BVAS also serves as the INEC Voter Enrolment Device (IVED).
To verify and authenticate the voter, the Assistant Presiding Officer (APO 1) scans the barcode/QR code on the PVC/register, while voters enter the last six digits of the Voter Identity Number, or types in their last name.
INEC Chairman, Professor Mahmood Yakubu, has repeatedly said that the deployment of BVAS and the INEC Results Viewing Portal in the nation's general election scheduled for February and March 2023 would be irreversible.
Recall that in November 2021, INEC announced that BVAS would be used in the Anambra governorship election. But some Nigerians expressed concerns about the machine's effectiveness.
However, INEC dismissed their concerns, stating that the machine had been tested and proven by its IT experts to perform optimally during the governorship elections.
Despite this assurance, there were problems during the Anambra governorship election due to a BVAS malfunction. INEC announced the extension of voting time from 2:30pm to 4pm via its official social media handles, citing difficulties encountered at some polling units due to the BVAS malfunction.
AirtelTigo launches eSIM in Ghana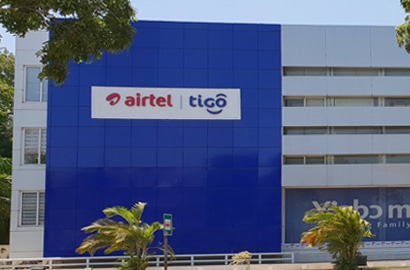 AirtelTigo has launched an Embedded subscriber identity module (eSIM) service in Ghana, allowing customers to access cellular service via a virtual SIM.
According to Leo Skarlatos, Chief Executive Officer of AirtelTigo, the new service makes AirtelTigo the first network operator in Ghana to offer such a service.
For context, an eSIM is a digital SIM that allows you to use your carrier's cellular plan without a physical nano-SIM.
The eSIM is a small chip embedded in your device or installed directly on its motherboard rather than a removable card that you can insert and remove.
You can also switch networks without removing an old SIM and inserting a new one.
Consequently, AirtelTigo users with eSIM-compatible phones in Ghana will no longer require physical SIM cards, allowing them to use multiple providers on the same phone.
Smartphone users can check whether their devices support eSIM by dialling *#06#; phones that support eSIM will display a barcode with 'EID' at the start of the code on the screen.
Skarlatos said that the AirtelTigo SIM upgrade is free for existing customers.
Also, customers with eSIM-enabled devices can visit any AirtelTigo office to obtain an eSIM.
Kogi state partners Chinese investors to combat insecurity
The government of Kogi State, Nigeria, has signed a Memorandum of Understanding with some Chinese investors to provide high-tech security architecture to combat insecurity, particularly within its borders.
According to the state government, all stakeholders, including the Army, Department of State Services, Navy, Police, and local vigilantes, were carried along.
The technology from the Chinese company, Hytera, is designed to capture movements into and out of Kogi State from a command and control centre.
According to the government, the technology will help the state to decimate terrorists, bandits, and other criminal elements who may want to infiltrate the state and the other 11 states with which it shares borders.
The project is expected to create over 685,000 jobs, attract over ₦591 billion in annual investment, encourage migration to rural areas in the state, and obtain a 5G licence from the Nigerian Communications Commission.
Chief Executive Officer, Kogi State Investment Promotion and Public Private Partnership Agency, Abdulkareem Siyaka, said, "We are putting the whole state on the map, real-time, virtual, audio and visual, so as you enter Kogi State from anywhere, even though the bush, we will see you."
What I'm reading and watching
Opportunities
Have an amazing new month.
Victoria Fakiya for Techpoint Africa.