Bonjour,
The Fintech Summit 2022 was incredible! You'd agree with me if you were there, and I'm not exaggerating.
You don't believe me? Let's do a little exercise. If you attended and would like to tell me about your experience, please reply to this email.
By the way, I met a Techpoint Digest reader. I can't recall his name; please accept my apologies. Here's a big shout-out to you. 🤗🤗 Thank you for attending. And if you don't mind, you can reply with your name, so I don't forget again.
And if you couldn't attend the event, don't worry; I've got your back. You can watch the recap here.
By the way, how was your weekend? Have a productive week.
Here's what I've got for you today:
Quidax lays off 20% of its staff
MTN Zambia rolls out 5G
Revio's $1.1m funding
Vendease reduces its workforce
Quidax lays off 20% of its staff
Three months ago, while speaking on the Techpoint Africa Podcast, Ezekiel Ojewunmi, Quidax Marketing Lead, explained that the company wasn't considering layoffs, unlike most crypto startups, because they had always tried to prevent overhiring.
Unfortunately, last week, the cryptocurrency startup laid off 20% of its workforce, or slightly more than 100 people, due to "unfavourable macroeconomic conditions."
The company had spent a lot of money on celebrity endorsement deals, like hiring popular record label executive Don Jazzy as a brand ambassador. It also sponsored Season 7 of the Nigerian reality show, Big Brother Naija (BBNaija).
As you may recall, the sponsorship generated so much traffic that the company's website briefly crashed.
In August 2022, the company reduced employee salaries by 30% and 50% for team leaders, stating that the reduction would last only months.
The company also said it'd offer all laid-off employees a severance package and transition assistance.
Quidax stated that the decision is simply them being proactive and ensuring that the company can "weather the storm and provide value for their customers."
Sidebar: Two weeks ago, a Nigerian Web3 company, Nestcoin, said it would lay off some of its staff because it kept most of its investments in the custody of the now-bankrupt crypto exchange, FTX.
MTN Zambia rolls out 5G
MTN Zambia has launched its 5G network, becoming the first telco in the country to offer 5G services commercially.
As is standard, customers will need a 5G-enabled device to connect to the network where it is available.
According to MTN Zambia CEO, Bart Hofker, MTN's 5G services cover approximately 65% of the population in Lusaka, Kitwe, and Ndola, and parts of Chingola, Solwezi, and Kalumbila.
In January 2022, MTN announced that it would roll out 5G pilot demonstration sites in Lusaka and Copperbelt Provinces.
The telco says it intends to achieve 100% 5G coverage in Lusaka, Kitwe, and Ndola by the middle of 2023 while gradually expanding the network to other locations.
MTN began operations in Zambia in 2005 after acquiring Telecel. It now offers communications services in all ten provinces, including 4G, 3G, and 2G networks.
For more information, please read: MTN Zambia launches its 5G network, becoming the first telco in the country to offer the service commercial
Revio's $1.1m funding
South African API payment and collections startup, Revio, has raised $1.1 million in funding to address the problem of payment failure in emerging markets.
SpeedInvest led the round. Other investors, including RaliCap Ventures, The Fund, Two Culture Capital, Sequoia, Quona Capital, and Circle Payments, participated.
Founded by Ruaan Botha in 2020, Revio enables businesses to connect to multiple payment methods while reducing failures.
The startup claims to be Africa's first payment failure and revenue recovery platform.
It assists businesses in recovering lost transactions to increase revenue and optimise cash flow. It offers several fintech solutions for payment orchestration, billing automation, and revenue recovery.
In Africa, Revio says it aggregates and orchestrates payment methods such as cards, bank transfers, debit orders, mobile money, vouchers, and QR codes.
For more information, please, read: South African API payment and collections startup, Revio, closes a $1.1 million funding to launch new products
Vendease reduces its workforce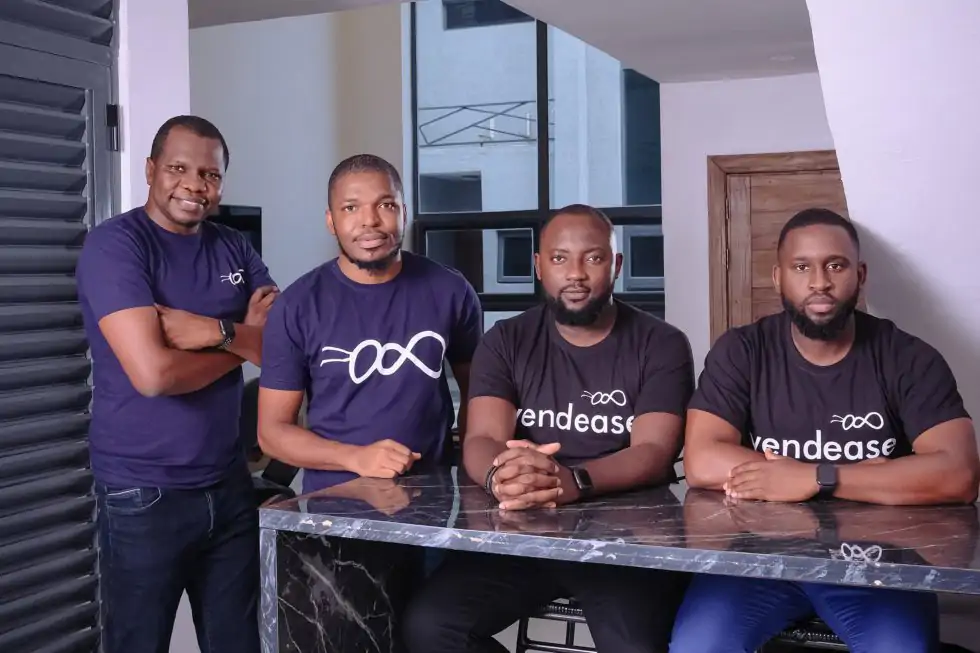 Nigerian online marketplace, Vendease, has laid off some of its employees.
While TechCabal stated that the company laid off 27 employees, Notadeepdive reported that the layoff affected 40 to 44 employees.
For context, the former spoke with the CEO and co-founder, Tunde Kara, while the latter talked to the company's employees.
The startup was founded in 2019 by Tunde Kara, Olumide Fayankin, Gatumi Aliyu, and Wale Oyepeju to connect food businesses with suppliers.
It stated that reducing its employees was made to address performance-related issues unrelated to the current global economic downturn.
"All of these former employees had been on performance improvement programmes for months (some for over a year) and we had made various attempts to support their improvement," Kara said.
However, a source reportedly said there had been no communication about the layoffs. "I basically slept as an employee and woke up to a termination letter," they said.
Remember that in September 2022, Vendease closed a $30 million Series A to deepen its presence in Nigeria and Ghana and expand to new ones.
Interestingly, Kara said Vendease is currently recruiting employees to replace the departing employees.
"We are already in the process of actively recruiting suitable replacements for many of the affected roles, and we are looking forward to continued growth and profitability for Vendease as we make it easier for African food businesses to access supplies, financial services, and other support they need to run the most successful businesses."
In case you missed it
What I'm reading and watching
Opportunities
Have a productive week.
Victoria Fakiya for Techpoint Africa.