Retail investors in Africa who use the crypto exchange, FTX, for trading and storing their crypto are not the only ones losing funds following its collapse; African companies connected with the exchange are also feeling the heat.
African Web3 startup, Nestcoin, revealed on Monday, November 14, 2022, that it stored a large part of its investments in FTX and will be laying off employees to make up for the funds it lost.
According to Changpeng Zhao (CZ), CEO of Binance, the world's largest crypto exchange, the financial crisis of 2008 perfectly typifies what is currently happening in the crypto market. CZ said this at an event just days after FTX, one of the fastest-growing crypto exchanges, filed for bankruptcy.
"We have just seen another big player going down; a few months ago, there was Luna, Celsius, and Voyager — these were smaller, but FTX is big. With such a big player going down, I think we see $30 to $40 billion of value in FTX plus quite a billion of user funds that have gone."
The financial crisis of 2007/2008 is an excellent way to look at where the crypto market is. Like FTX, the most prominent players of the finance market, such as Bear and Stearns — a pillar of Wall Street since 1923 — and Lehman Brothers, were brought to their knees by a financial crunch that knocked out some of the world's largest economies.
Interestingly, like the financial crisis, the problems in the crypto market did not occur overnight. A series of events, poor choices, and bad regulatory policies saw the end of these big market players.
It is important to go back to the beginning to understand how it got where it is.
The creation of FTX
Sam Bankman-Fried (SBF), Founder and CEO of FTX, was once touted as the JP Morgan of crypto as he saved crypto companies like BlockFi and Voyager Digital from crashing in May 2022.
However, SBF's crypto company would need saving six months later, and unfortunately, there'd be no one to rescue it from the $8 billion mess it drowned in.
According to Coin Bureau, SBF noticed trading opportunities in crypto in 2017 and founded a trading company known as Alameda Research with his friend and former Google employee, Gary Wang.
SBF knew that bitcoin prices differed from country to country. Sometimes, prices could even vary slightly between exchanges.
With a stroke of subtle genius, he bought bitcoin cheaply in the US and sold it in Japan for a profit. This exploitation of price variations of the same asset in different markets is known as arbitrage trading.
He started it with $200; before long, he was executing trades worth between $10 million and $15 million daily. Alameda Research quickly made enough money to become a force to reckon with in the crypto market, working with crypto exchanges to provide liquidity.
SBF decided to take Alameda Research further by launching a futures trading company. According to a Forbes article, SBF approached Binance with the idea, but the company was hesitant to join. CZ, on the other hand, was willing and became one of the largest investors in what would become FTX in 2019.
Things were going well for FTX, and in July 2021, it raised $900 million to be valued at $18 billion. It built social capital with massive marketing spending, such as a 19-year contract worth $135 million with US basketball team, Miami Heat. The Heat, however, has decided to end its relationship with FTX in light of recent events.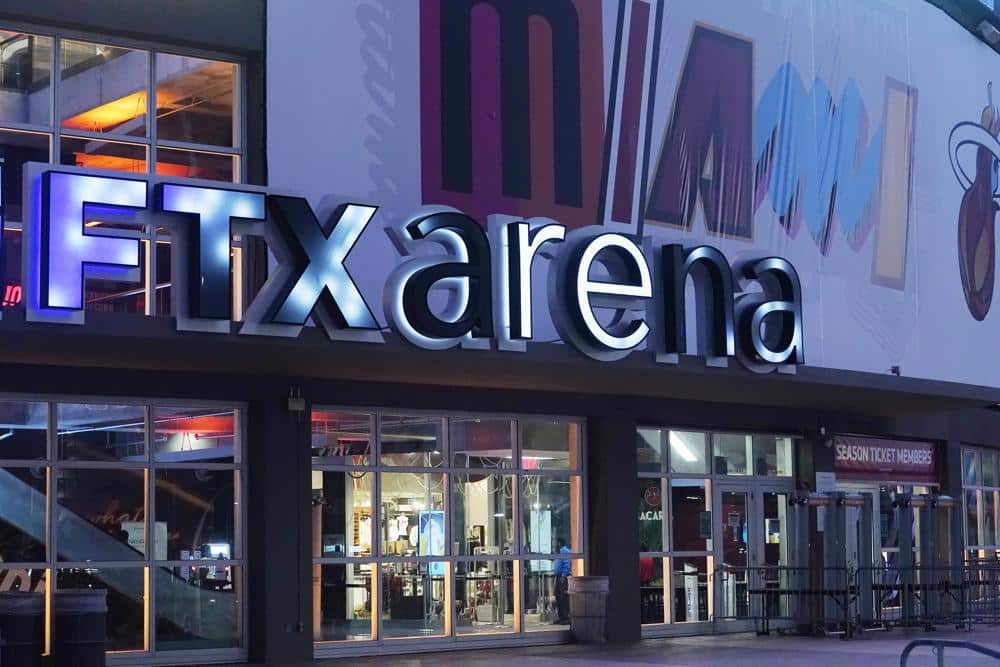 The beginning of FTX's problems
A three-year-old company signing a 19-year contract raised eyebrows, but SBF boasted a level of success indicative of a company that had secured the next few decades.
Marketing was one of many things Bankman-Fried spent millions of dollars on. He was reportedly the second biggest donor to the Democratic Party — one of two major contemporary political parties in the US — donating almost $69 million.
A CoinDesk article on November 2, 2022, brought the company to its knees within a few weeks.
The article revealed that Alameda Research, the trading company SBF created in 2017, had a $14 billion balance sheet.
That is a good thing, but the problem was that a significant amount of that $14 billion was FTX's native coin, FTT.
Note: An exchange's native token is a cryptocurrency created by that exchange.
Per Coin Bureau, this revelation raised the question about the relationship between Alameda Research and FTX and the possibility of user funds on FTX finding their way to Alameda Research.
This resulted in speculations that FTX would need more funds to honour all user withdrawals if such a time ever came.
Interestingly, it did only a few days later.
The massive sell-off happened after CZ revealed that his company would sell off $2.1 billion worth of FTT tokens which it got after SBF bought back Bianace's stake in FTX.
Massive withdrawals overwhelmed FTX, and it could not keep up.
On Tuesday, November 8, 2022, CZ tweeted that Binance had signed a non-binding letter of intent (LOI) intending to acquire FTX.com fully.
But after less than 24 hours of due diligence, Binance made a U-turn.
It said in a statement, "As a result of corporate due diligence, as well as the latest news reports regarding mishandled customer funds and alleged US agency investigations, we have decided that we will not pursue the potential acquisition of FTX.com."
And just like that, SBF, FTX, and Alameda Research became the most recent victims of the crypto bear market.
Looking for a way out
After Binance's turnaround on its plan to rescue FTX, SBF sought to raise a $9 billion rescue fund to keep his company afloat. Still, like Binance, no investor was willing to put money into an already sunken ship.
On Friday, November 11, 2022, FTX commenced bankruptcy proceedings in the US.
FTX's debacle revealed a significant regulatory blunder. Regulators worldwide have always been concerned about fishing out bad actors among users of crypto exchanges instead of making sure the exchanges themselves are not bad actors.
But as FTX takes down the entire crypto market, investors can only hope the sun shines again on crypto.