Key takeaways:
Founded in 2017, Ubenwa is a startup that uses artificial intelligence to analyse babies' cries and detect illnesses and diseases such as birth asphyxia.
The startup recently closed a $2.5 million pre-seed and plans to use it for clinical validations and building an app simple enough for parents to use.
Charles Onu spent five years studying electrical engineering at the Federal University of Technology, Owerri, Nigeria. But after moving to Canada in 2015, he forayed into healthcare and technology and co-founded Ubenwa, a startup that detects early birth asphyxia in babies from how they cry.
Onu was a Machine Learning Researcher at Mila - Quebec Artificial Intelligence Institute and McGill University, Montreal, Canada, where he got his doctorate in Computer Science - Machine Learning.
He founded Ubenwa alongside two other brilliant minds: Samantha Latremouille and Innocent Udeogu. Latremouille, a McGill University alum, studied Translational Biomedical Engineering and has a doctorate in Experimental Medicine.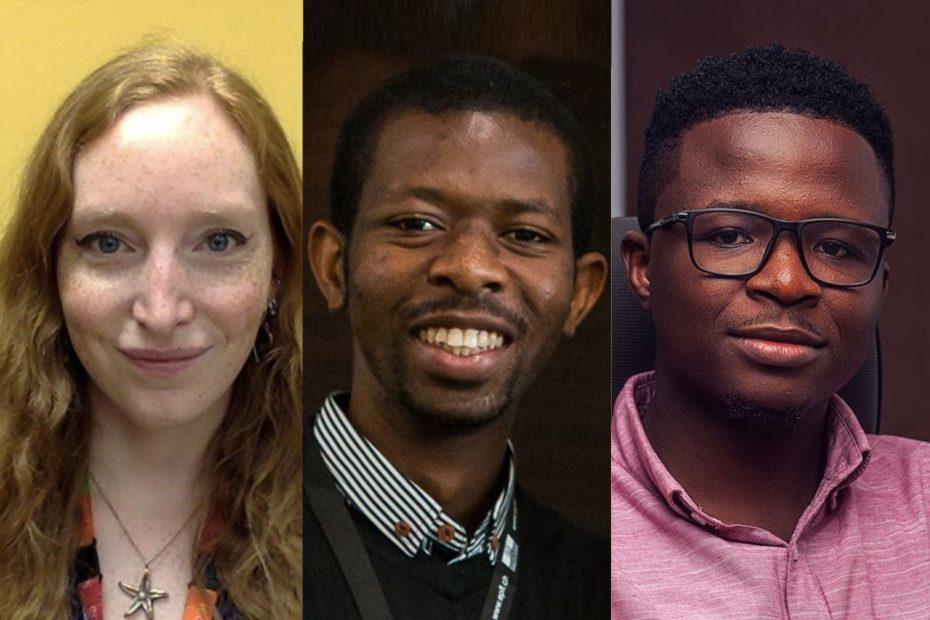 Latremouille is the Clinical Lead at Ubenwa, while Udeogu is the Software and Engineering Lead with over ten years of experience.
While the three co-founders are exceptionally good in their fields and undoubtedly qualified to build technology to advance medicine, detecting illnesses through a baby's cry still sounds farfetched. However, Onu spoke to Techpoint Africa to explain how Ubenwa works and the possibility of rescuing millions of babies yearly.
Medicine man slash tech bro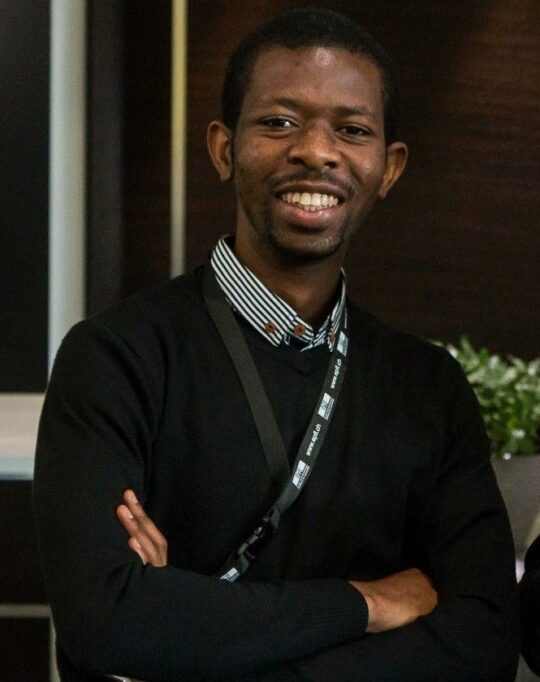 Onu's specialisation required him to work closely with doctors to think of new ways human physiological signals — heart rate, blood pressure, and speech — can be used.
Developing new technologies that could use these signals for a diagnosis led to the discovery of Ubenwa. Onu said the company was created specifically for babies because they cannot communicate as adults do.
"If my head was hurting, I'd say my head is hurting. If a baby's head was hurting, it would cry. If it had a stomach ache, it would also cry. The question was, 'how can we improve communication with babies?'"
According to Frontiers in Pediatrics, 2.5 million newborn deaths occur annually. Onu believes this can be averted if babies communicate as easily as adults. He added that the inability to detect health issues in babies early leads to death or lifelong disabilities.
While Ubenwa wants to build a technology that can detect all kinds of health issues in children at birth, it intends to start by perfecting one — birth asphyxia (BA).
BA is an infant's inability to establish proper breathing at birth, leading to low blood flow and oxygen levels in the body. In medical terms, it impairs gas exchange due to the interruption of placental blood flow.
BA accounts for the death of 1 million babies during the first month after birth.
The connection between a baby's cry and birth asphyxia
According to Onu, a baby's cry is not voluntary like an adult's speech; if there's anything wrong in the body, the central nervous system triggers a response through crying.
He discovered this while working with healthcare-focused NGOs in Nigeria, like Enactus.
"That was when I first came to appreciate the gravity of the infant mortality problem that we have and started looking into it myself, adapting some previous work I had done on infant cry research," Onu said.
Interestingly, Onu's drive to proffer technological solutions to detecting health issues early and accurately in infants started when his cousin suffered from birth asphyxia. Although his cousin survived, he developed a hearing disability.
With the help of clinical research doctors, the team confirmed that the central nervous system coordinated babies' cries. A baby's cry being used to tell what was wrong in the central nervous system became a logical possibility.
The next step was to collect cry data to develop an algorithm that would analyse the cries. When Onu and the team realised they could accurately — giving room for margins of error — detect birth asphyxia using the cries of a baby, Ubenwa, Igbo for a baby's cry, was born in 2017.
This innovation meant they could detect health issues in babies before physical symptoms emerge, at which point it is already too late.
Ubenwa wants to make it possible for parents and even healthcare professionals to detect early signs of pathology in babies with everyday devices like smartphones.
But it looks like science fiction
While Onu and the team found it easy to explain to healthcare professionals what Ubenwa is and how it works, convincing parents was a different story entirely.
From his explanation, the problem seemed to stem from how advanced technology is. For most people, detecting health issues should be more rigorous, like scans or blood tests.
Simplifying the process to just listening to a baby's cry seemed more like magic. As science fiction writer, Arthur. C. Clarke said, "any sufficiently advanced technology is indistinguishable from magic."
However, Onu understands why people might have doubts about the solution. He admitted that when he started working on the possibility of detecting birth asphyxia with the cries of a baby, he had no strong expectations of it.
He believes that the proof will be to show people that it works. Ubenwa is currently collaborating with doctors in Nigeria, Canada, and Brazil to acquire more data for clinical validation studies.
"We want to test on a large and diverse body of patients to prove that the technology works."
How does Ubenwa work?

Using the sound of a baby's cry to diagnose an illness is just as basic as a malaria test. The major difference, however, is that while one searches for abnormalities in the blood, the other detects sound.
As Onu said, "we're not looking at biomarkers in the blood, but acoustic biomarkers."
Research into using vocal or acoustic biomarkers has been ongoing for a while. This 2012 paper titled Vocal Acoustic Biomarkers of Depression Severity and Treatment Response discussed how vocal acoustic properties in speech might serve as biomarkers for depression.
There's also research about using acoustic biomarkers to diagnose other diseases and disorders like Alzheimer's, multiple sclerosis, and COVID-19.
When it comes to using sound to diagnose these ailments, Onu said the first step is getting the biomarkers and creating a system that can compute them.
This simply means collecting the sound via a smartphone, laptop, or any device with a microphone, filtering out unwanted sounds, and processing it. The biomarkers are extracted via an AI or algorithm trained to look for pathologies within the baby's cry.
The results, after processing the biomarkers, cannot be understood by just anyone. It has to undergo another automated process that translates them, revealing the chances of having the neurological condition that has been tested.
Even after the sound tests, a doctor has to make the final decision on whether or not the patient has a neurological condition.
Getting Ubenwa to the public
Ubenwa recently closed a $2.5 million pre-seed round in June 2022, and Onu said that a large chunk of the fund would go into doing clinical validations so that Ubenwa meets clinical standards.
The fund will also go into building a mobile application targeted at parents so they can tell what their baby's cry means.
Ubenwa is still in its experimental phase as the technology still needs a lot of data and clinical validations. Onu is, however, confident that the technology will make its way into more homes worldwide and save infant lives.