Key takeaways:
Y Combinator's Summer 2022 batch had eight startups, a reduction from its Winter 2022 batch.
Two of these startups – Chowdeck and FoodCourt – reported impressive revenues barely one year since launching necessitating conversations about the viability of food delivery startups in the country.
Although the pandemic influenced the buying behaviour of users, rising inflation rates and a return to normalcy suggest these companies could struggle to turn a profit.
On September 7 and 8, 2022, Y Combinator held its Summer 2022 Demo Day. With eight startups representing Africa, this dropped the number of African representatives from the Winter 2022 batch, which is understandable. In August 2022, the accelerator revealed that it was cutting down the size of the current batch in light of the global economic downturn.
Like previous batches, fintech startups had the most representation, with six out of the eight startups. These include Pivo, a digital bank for freight carriers in Africa; Moneco, a neobank for African migrants in Europe; Anchor, which provides banking-as-a-service, and Bridgecard, a card issuer.
Patika, which helps small businesses automate debt recovery and AiPrise, an identity verification startup, round up the list. The other two startups in the batch are Chowdeck, a food delivery startup founded by former Paystack employees and FoodCourt, another food delivery company.
At first glance, the presence of two food delivery companies is not a big deal. They are not the first, although they are only two of the five African food delivery companies that have been accepted into the accelerator program since its inception.
What is interesting, however, are the numbers they have posted in just a year of launching.
Chowdeck reportedly processes more than 800 deliveries daily with $156k monthly GMV and $35k monthly revenue. FoodCourt, on the other hand, reported revenues of $222k in August, both impressive figures especially considering they are not available in all parts of Lagos where they are headquartered. Additionally, Chowdeck is reportedly growing 42% MoM.
Covid inspired growth
In 2020, as the world reacted to news of the COVID-19 pandemic, governments around the globe instituted lockdown measures to combat the spread of the disease. The result was that economic activities in industries that had traditionally relied on foot traffic suffered.
The hospitality and food industries were some of the biggest casualties as fewer people travelled or walked in to get food. Elsewhere, a new crop of startups revelled in these developments.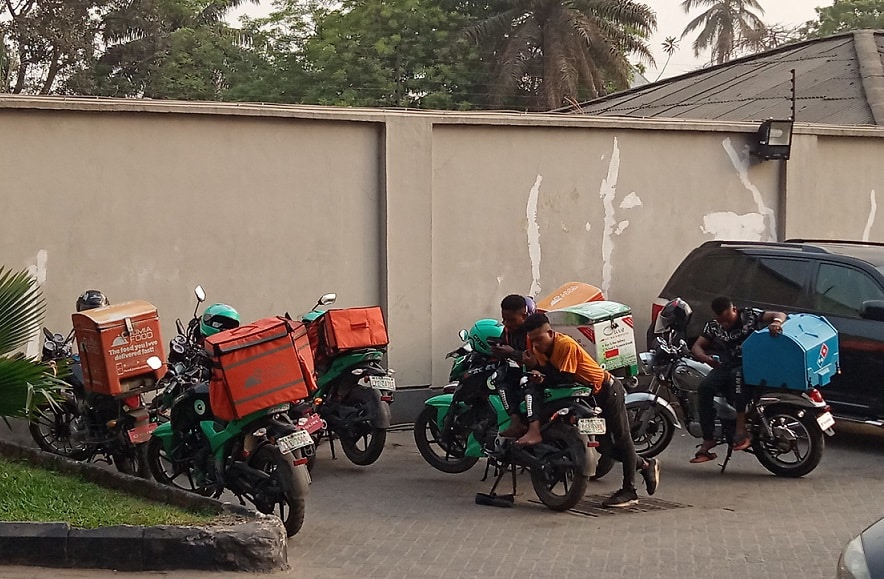 While food delivery startups had been around before the pandemic, the lockdowns ensured that people often had no choice but to make orders for their food online. Consequently, venture capitalists poured money into these startups, with more than $18 billion going to the industry in 2021.
However, in Nigeria, food delivery companies continued to trail startups playing in the fintech, logistics, healthtech, and even edtech spaces going by the amounts raised.
Still, the sector experienced some growth as lockdowns also hit the country. More people opted to have their food delivered to them as restaurants were temporarily closed. Jumia Food was one of the major players at the time, but the likes of Glovo, Chowdeck, and FoodCourt have since joined the fray.
Aftermath of the pandemic
Food delivery startups have suffered as life has returned to normal after the pandemic. While startups and investors may have hoped that the pandemic was enough to cause a shift in consumer behaviour, that has not been the case.
The world has faced rising inflation almost immediately after the pandemic, causing customers to tighten their purse strings and hampering growth in the sector. Increased competition and lockdowns being eased have meant that companies have struggled to stay afloat, leading to the sale or outright shut down of some of these companies.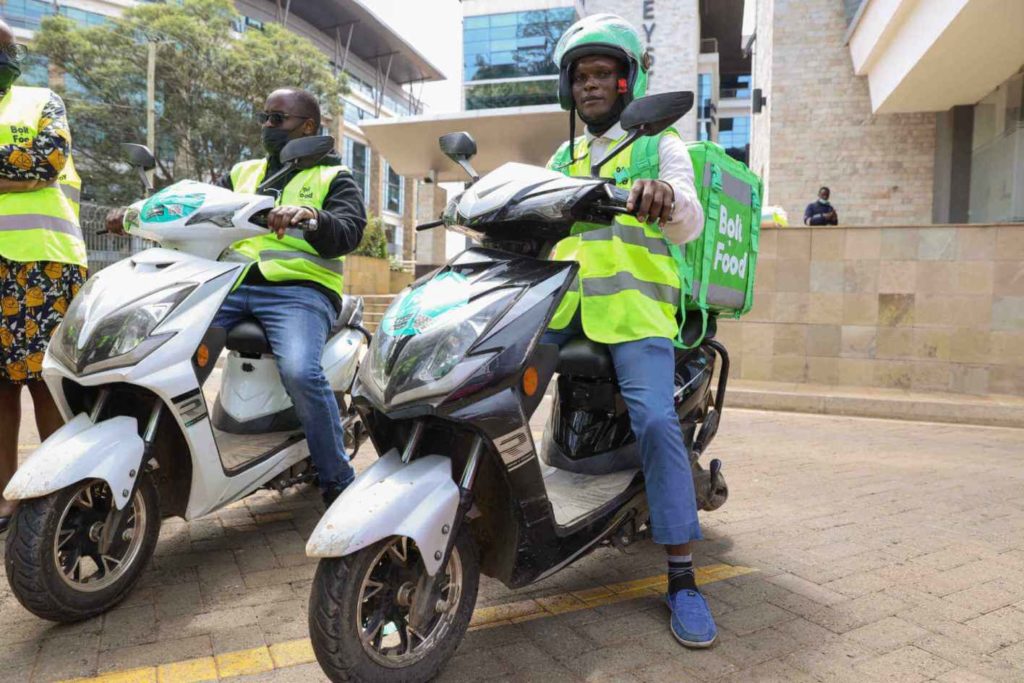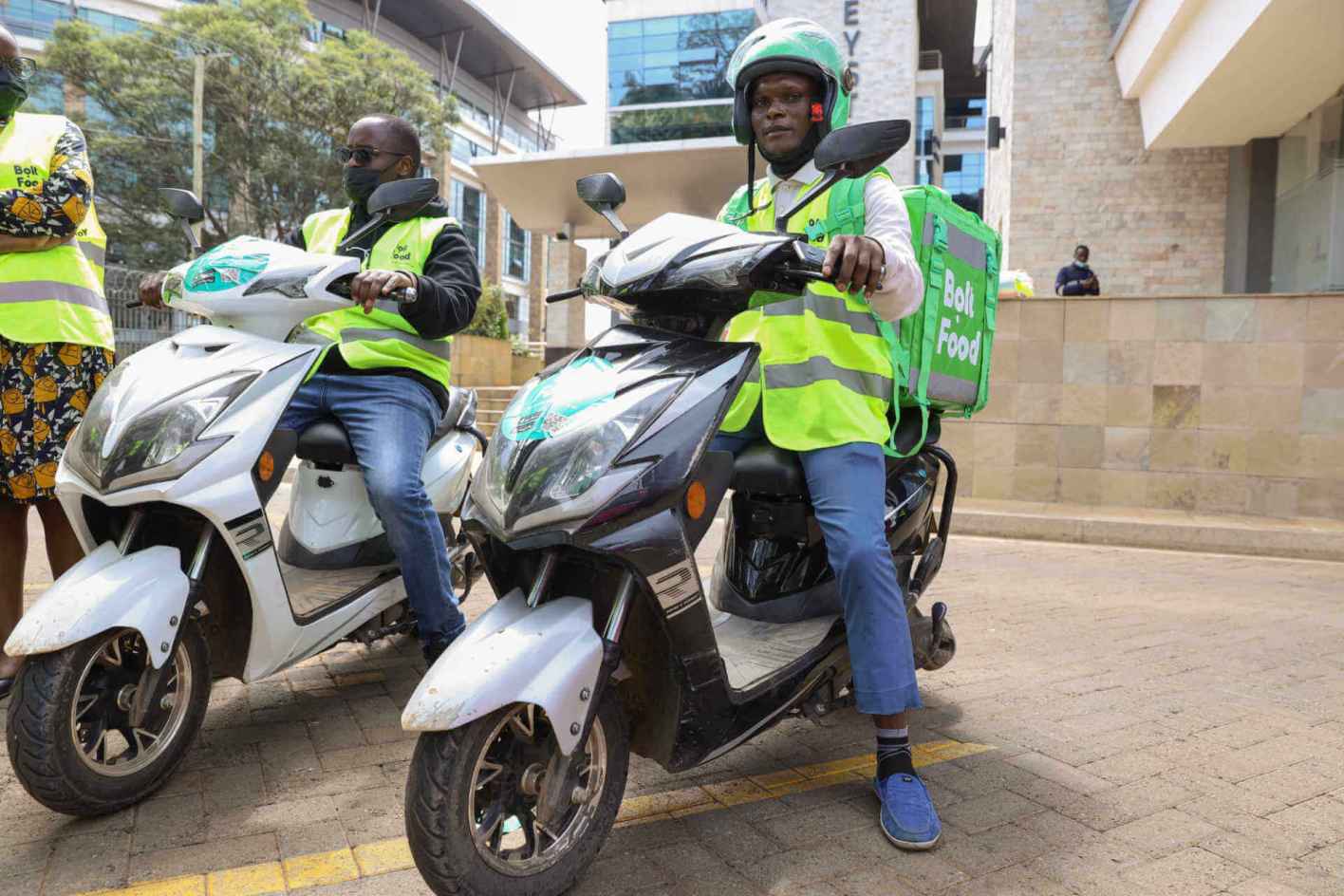 Even without these, many food delivery startups have struggled to turn a profit with the business one of low margins. JustEat, Delivery Hero, and Deliveroo are some examples of startups that have struggled this year alone.
Africa has not been immune from these challenges. While the impact may not be on the level experienced in other climes, the outlook looks equally bleak.
Nigeria's inflation rates have soared, reaching record highs in the process. According to the Nigeria Bureau of Statistics, the inflation rate in Nigeria was 19.64% in July 2022, and food inflation was also 22.02% in the same month.
In such situations, people typically scale back on their spending, and even those accustomed to eating out may find ways to save. Poverty rates in a country often referred to as the world's poverty capital are rising, making it seem counterintuitive that food delivery startups could record such growth in a year.
While Jumia reported in its second quarter report for 2022 (PDF) that food delivery was the second fastest-growing category at 67% year-over-year and made up 17% of items sold on the platform, data from Statista suggests that its Nigerian customers have dropped from a peak of 649,987 monthly active users in June 2021 to 55,186 in December 2021.
All this brings us back to Chowdeck and FoodCourt. Chowdeck reports it has the fastest delivery times in the country at 29 minutes and reviews on social media are generally favourable. However, the infrastructure needed to support 800 deliveries a day is vastly different from what is needed for say 10,000 deliveries. The same goes for FoodCourt.
Speaking to TechCrunch earlier in 2022, Jeff Fluhr, the former CEO of StubHub pointed out that the fast delivery business is capital intensive and one where turning a profit is difficult.
"Fast delivery companies are capital-intensive. They require local infrastructure, local people, and local operations which are expensive to build out. Consumers like the instant gratification of a pint of ice cream in 15 minutes but the notion that a startup can deliver on that promise profitably is a pipe dream."
Nigerian businesses that sell products have repeatedly complained about their experiences. The terrible attitude of riders and poor addressing systems are just some of the challenges they face and solving any of these problems would require huge investments from any startup.
The premise of the food delivery business model has always been the convenience it offers users. A growing youth population also suggests that more people may be willing to use these services, but with inflation putting a strain on the finances of users in addition to infrastructural challenges, startups may struggle to find and retain customers.