After buying a car in Nigeria, it is common to run around to get the necessary documents that ensure you don't get stopped by members of the Nigeria Police Force. Only a few people decide to get car insurance, a mandatory requirement for all vehicle owners in the country.
A survey by The Guardian reports that only 2.5 million out of 12 million registered vehicles are insured. While this is different from the 3 million reported by the Nigerian Insurers Association, what is clear is that the penetration of motor vehicle insurance in Nigeria is at abysmal levels.
Such low penetration levels are surprising given that poor safety standards mean that freak accidents are not uncommon in the country. For example, it is commonplace to hear that a tanker falls due to bad road conditions. Sometimes, vehicles get burnt or severely damaged.
Ibraheem Babalola, ETAP Founder and CEO, has a similar opinion.
"Nigeria has one of the highest risk environments in the world with one of the lowest insurance penetration in the world, and it's just a mismatch. Typically, the higher the risk environment, the deeper the penetration because people try to protect themselves from unforeseen risks."
Gamifying the car insurance process for Africans
Some of Nigeria's oldest insurance companies have been operating for over 50 years, but most individuals are reluctant to get insurance. One of the reasons for this is that one could go an entire year without needing to cash in on their insurance premiums. The difficulty in getting insurance claims when they are due is also another reason, and startups like ETAP are hoping to make insurance attractive to Nigerians.
"Traditional insurance has been designed in a way that you don't smile when you remember it. It's either you think, 'Oh, I'm just throwing my money away by paying my premiums and not claiming.' So, we want to reimagine insurance and mobility technology as a whole," he said over a call.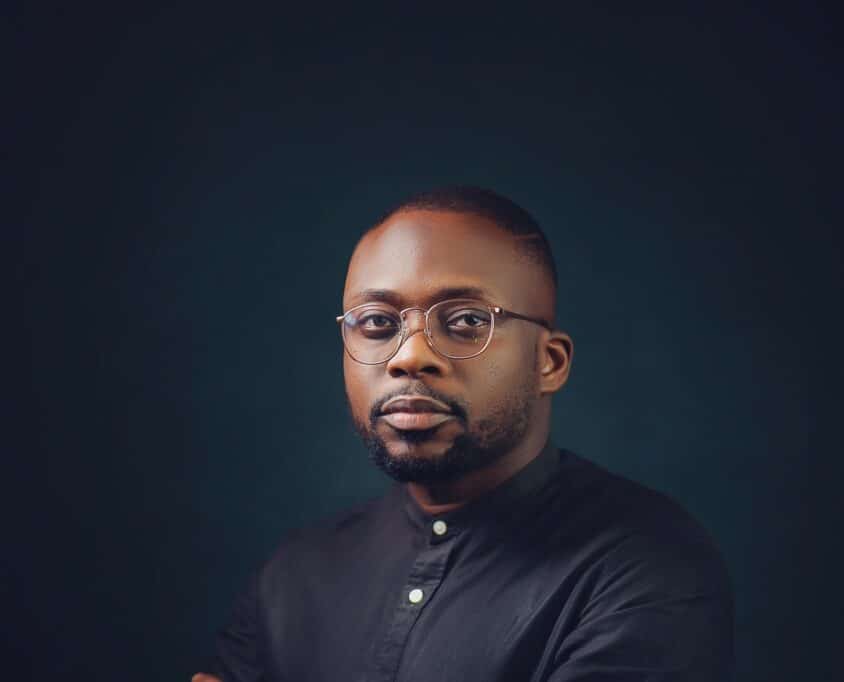 The idea for ETAP first came a few years ago when Babalola had an accident before renewing his insurance. The result was that he spent a lot of money out of pocket. Having worked in the insurance industry, he began speaking to friends and submitted a Y Combinator application on a whim.
Fun fact: ETAP is an acronym for Easy as Taking A Picture.
ETAP was not accepted to the accelerator, but he got an interview with a YC partner. Getting an interview without a product or traction was further proof that he was on to something, but he would not start work on ETAP until a few years later.
"What we've done with ETAP is make insurance enjoyable for people by reimagining the entire process. We've built ETAP in a way that customers can insure their car in 90 seconds, get their claims settled in three minutes, and more importantly, get rewarded for driving safely."
To do this, ETAP has chosen to gamify the process. Users can access ETAP's offerings through a mobile app and see their driving scores for every trip. These driving scores are affected by how safely a user drives and considers factors such as speed, phone handling, and navigation.
The higher a user's driving score, the lower their insurance premiums upon renewal. This approach, Babalola said, is geared at rewarding safe drivers and encouraging them to get insurance.
"We think that no two individuals have the same risk profile and no two individuals should pay the same premium. We also think that less risky customers shouldn't be penalised for being less risky."
Users also earn points for driving safely, which they can use to make purchases on SPAR, Jumia, Shoprite, and other brands on the platform. There is also a leaderboard that shows the platform's safest drivers. Additionally, users can request emergency services when they get into accidents while they have the option of insuring their cars daily, weekly, or monthly.
Partnerships to drive adoption
In July, the startup partnered with telecoms giant, MTN Nigeria, to allow users access to the ETAP website without using their existing data balance as part of efforts to drive adoption. With the highest number of telecommunication users in the country, this partnership puts the startup before millions of potential customers, and it also signals how the startup thinks about insurance.
First, it gets customers to download the app and nudges them to drive safely before pushing its insurance services to them.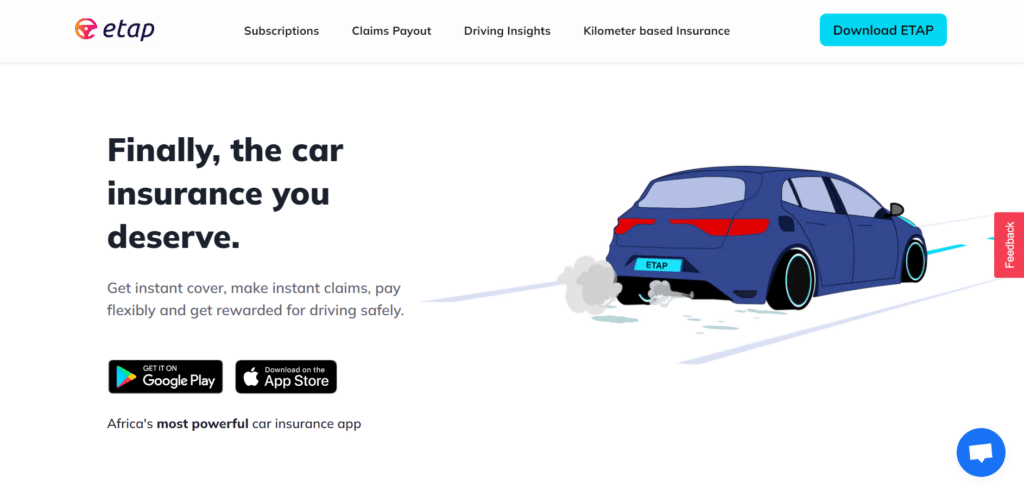 "We think insurance in itself shouldn't be a stand-alone offering. We think it should be an embedded offering in something more holistic. ETAP is a proponent of shared value insurance. What that means is that we think that if we enable customers either by gamifying the engagement or showing them insights that they can use to improve their behaviour, avoid accidents, and keep the roads safer, we think the insurance providers should reward the customers for doing that."
MTN is not the only organisation the startup has partnered with; it also has an arrangement with the car dealership, Suzuki by CFAO. Under the terms of the partnership, people who purchase cars from the dealer get ETAP alongside.
In addition to this partnership, Suzuki by CFAO's parent company, CFAO was an investor in the company's recent pre-seed round. The company also plans for other partnerships, which Babalola said will go live in the coming months even as it plans to build an infrastructure that other insurance players can leverage.
With over a thousand users since launch and more than 700,000km driven by users, the company has its sights set on launching in Ghana later in 2022 and Francophone Africa by 2023.