Excellent grades in secondary school are not always a great indicator of how well anyone will do in university. So, it's not uncommon to find kids who breeze through primary and secondary school struggling with academics when they get into university.
This was the case for Oluwadunni Fanibe, Program Manager at GreenHouse Capital.
While in primary and secondary schools, Fanibe excelled at her studies and hoped to become a medical doctor. When it was time to pick a course to study at the university, she chose medicine and surgery as her first choice and botany as her second.
However, she was not accepted to study medicine and surgery but got admitted to study botany at the Obafemi Awolowo University, Ile-Ife. Even then, she planned to spend a year studying botany before switching to medicine and surgery, but that never happened.
Inexplicably, her grades got terrible, and even with the help of a tutor, she could barely pass. Her next move was to switch to economics, given her love for mathematics, finally graduating with a bachelor's degree in Economics.
Her experience during this time pushed her to look for ways to give herself an advantage after graduation. Consequently, she reached out to Noble Igwe, 360nobs Founder, requesting a job creating fashion content. Fortunately, she landed the role but wasn't there for long.
After graduating from Obafemi Awolowo University, she had stints at BTDT Hub, a human capital development firm, before moving to First Check Africa as the Chief of Staff. As a program manager at GreenHouse Capital, she attributes her success to God and to working hard in whatever roles she previously held.
"One thing I realised is, once you're good at what you do, people will speak for you. My journey from writing to fashion, public relations, leading a team at BTDT Hub, First Check and now at GreenHouse Capital is not something you plan. It just happened. My faith is very important for me, and I hold it dearly to my heart, so I think it has been hard work and the grace of God."
What does a program manager at GreenHouse Capital do?
In addition to providing capital for portfolio companies, GreenHouse Capital runs GreenHouse Labs, an accelerator programme that helps startups unable to absorb its usual check size to grow to the point where they can receive more capital.
Since it launched in 2014, the firm has invested in startups such as Wallets Africa, Rensource, Schoolable, Riby, PrepClass, Indicina, Helium Health, and CredPal.
As a program manager, Fanibe's role involves planning and executing programmes, supporting companies that have passed through GreenHouse Labs, and sourcing early-stage deals.
A passion for female founders and Francophone Africa
Fanibe's Twitter bio boldly declares her love for female and Francophone founders. For someone who has always hated seeing other people treated poorly, it's obvious why these two groups get her attention.
"From a very young age, I have always been the type of person to stand up for myself. As I grew older, I discovered that women were often treated poorly, and I'm a woman, so that hurt me more. Getting into the corporate world, you see that there are more men than women, so I'm always looking for ways to give more women a seat at the table."
With approximately $5 billion invested in African startups in 2021, less than two per cent went to female founders. Ironically, although Africa has high rates of female entrepreneurship, many investors complain about not seeing enough female founders, but Fanibe suggests that is not the case.
"I just completed a Microsoft program; I had eight female-led teams, and I didn't even sweat to find them, so if everyone wants to find the women, it's very simple."
On the other hand, startups in Francophone Africa have historically received less capital than those in Anglophone Africa. Having learnt to speak French while in the university, Fanibe is passionate about showing the world what these founders are building.
After lagging behind the rest of the continent, startups in French-speaking countries are beginning to catch up. According to Partech Partners, in 2021, Senegal was one of the top five destinations for startup funding, with $353 million raised, but they're not alone. Startup funding in Francophone Africa grew 2.5x faster than the rest of the continent, with 695% year-on-year growth recorded.
For anyone looking to get into venture capital, Fanibe's first advice is to read as much as they can to understand how the industry works. She also points out the importance of building a network.
"I would say read, read, read. There's so much to learn. The last time I read this much was when I was in secondary school. It's also very important to have a network because that's important in this industry and just be a good person."
The role of accelerators in the startup ecosystem
According to the US Bureau of Labor Statistics, nearly one in five businesses fail in their first year. With all the challenges African entrepreneurs face, it is safe to say that the numbers are even worse in Africa.
The reasons for these failures are varied, from lack of funding to a flawed business model or inability to achieve product-market fit. Therefore, helping businesses with any or all of these challenges significantly boosts their chances of success.
For startups, this need has been mainly served by accelerator and incubation programmes. Briter Bridges reports that startups that go through an accelerator raise funding within 12 months of graduation.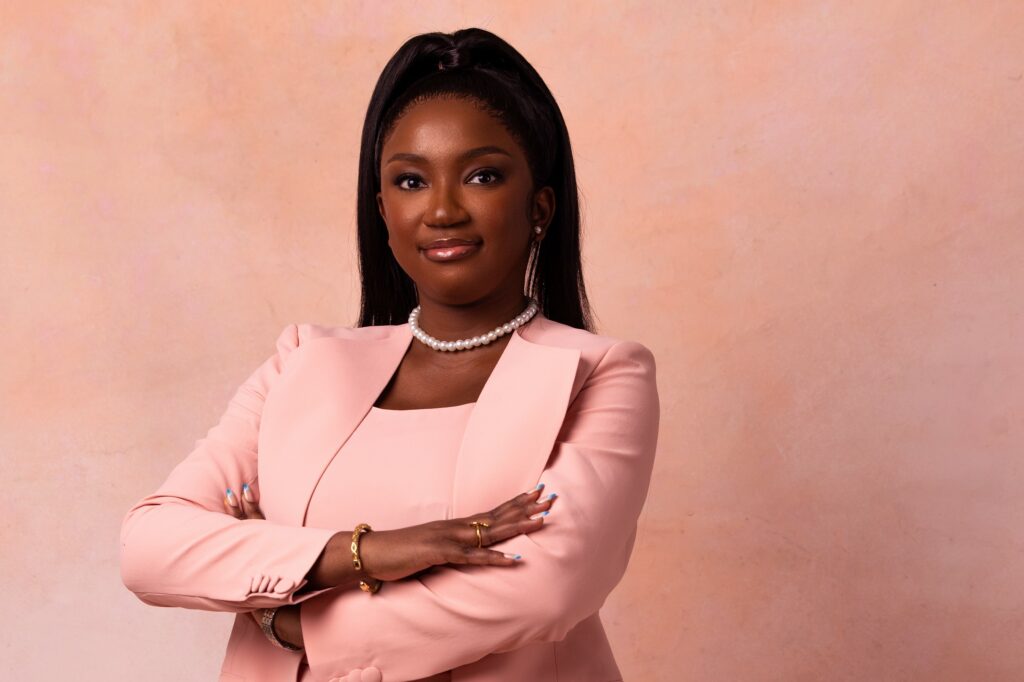 Fanibe posits that more accelerator programmes are needed on the continent to support early-stage startups and position them for growth. However, their approach needs to be adjusted to suit the changing needs of businesses.
"Accelerators need to refine their approach. Move with the times, don't do the same things you were doing six years ago. That's one of the things I love about GreenHouse Labs. We're constantly refining how we approach these programmes on a case-by-case basis."
What founders should know before reaching out to VCs
Startup funding is primarily a numbers game, with VCs unable to fund every startup they see. In many cases, they even have to take a pass on startups that they would ideally invest in. Therefore, knowing what they expect could improve a founder's chances of getting funded. One tip Fanibe shares is telling a story when reaching out to investors
"Whatever you're thinking, someone else is probably thinking it; ideas are a dime a dozen. Try to tell a story. Generally, when I'm preparing founders for pitch sessions, I encourage them to tell a story. It's great when your business has a personal side to it, but it's fine if it doesn't."
She also advises that founders should have a minimum viable product (MVP) before approaching VCs.
"Make sure you've tested your idea. Don't come to a VC asking for funding if you don't have an MVP that you're sure works. Nobody is saying you should have product-market fit, but at least test your product and be sure it works."
When I asked about her biggest lessons working in venture capital, she did not hesitate before replying, "you can't fund every founder regardless of how much you love the idea, regardless of how passionate you are about what the startup is doing. That's incredibly hard for me because when I find a startup that I like with a product that works but can't fund it, it's a bit frustrating."