Building a business is tough, and the odds of failure for entrepreneurs building or starting in Nigeria are even higher. But speaking to Aderonke Ajose-Adeyemi, Co-founder and CEO of Losode, I could hear her excitement and optimism over the unstable Internet connection.
Born in Nigeria, Ajose-Adeyemi spent her formative years in Nigeria but soon moved to the United Kingdom, where she bagged a bachelor's degree in Electrical and Electronics Engineering. She would later work at Lloyds Banking Group, Credit Suisse, KPMG, and Thomson Reuters.
While visiting Nigeria in the early 2010s, she wanted to buy some clothes but struggled to find the type of stores she was used to in the UK. Although she later found somewhere to get her clothes, she could not forget the experience and wondered if there were other Nigerians with the same challenges.
This led her to start researching Nigeria's eCommerce space, but around the same time, two of Nigeria's leading eCommerce companies — Jumia and Konga — launched.
Seven years later, she took the plunge and started Losode, a company she says is building the infrastructure for commerce in Africa.
Why build another eCommerce startup?
The first thing you notice when you arrive at the Losode website is that it resembles a fashion eCommerce site. But when I mentioned this, Ajose-Adeyemi quickly pointed out that fashion is only the beginning of an ambitious plan to facilitate commerce in Africa.
"I don't like to describe us as that, and I think the demarcation should be clear because fashion is our start point. It's definitely not our endpoint. What we're really doing is building the infrastructure required for trading.
"Losode is a multi-way marketplace platform and a growth engine for small businesses. Essentially, it is an inroad for people who want to trade in Africa but are nervous because of the risk involved in lifting and coming to Africa. It is an out road for those who are in Africa that want to sell globally and to other parts of Africa."
In building Losode, Ajose-Adeyemi revealed that the startup would play in all processes businesses and customers must go through, including payments, brand visibility, and fulfilment.
The startup does not own any of the products currently on its platform but could delve into production in the future. Its business model revolves around charging a commission for products sold on the site. However, this cost is passed on to the buyers rather than added to the merchant's margin.
Many entrepreneurs dream of a large population as it suggests a potentially large market for their products. For an eCommerce startup, a youthful population combined with growing Internet penetration is exciting.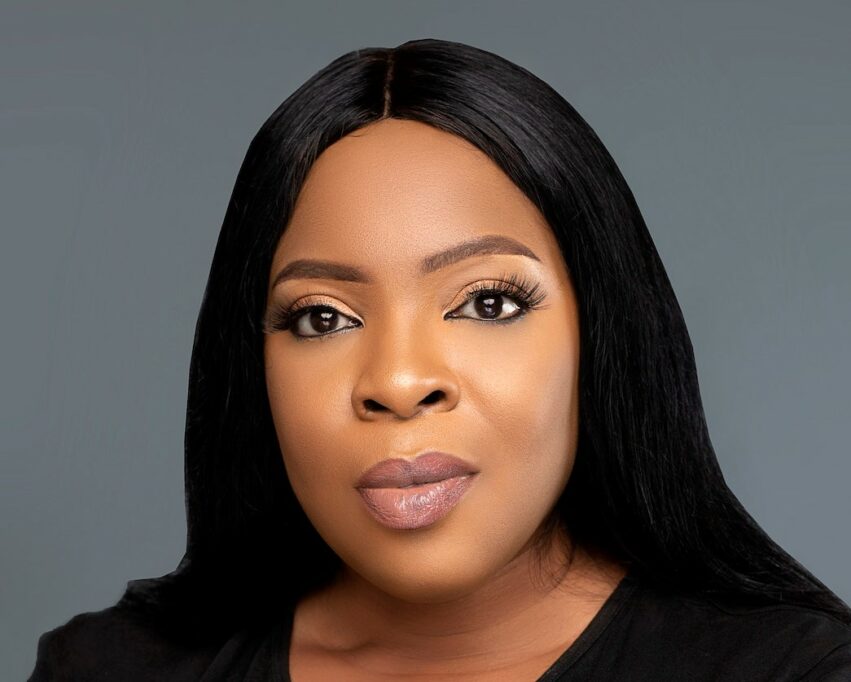 Although players like Jumia and Konga are still struggling to turn a profit ten years after launch, Ajose-Adeyemi believes there is a massive opportunity in the sector. Coming ten years after pioneers like Jumia is also something she considers an advantage, as Losode can learn from their experiences.
"I think there's a huge opportunity because we've not cracked eCommerce. eCommerce startups are very complex. When you look at a fintech startup, that is only one portion of a commercial transaction, but you have to think of how to get the product in front of the buyer, how you attract the buyer or the seller, and how you manage your buyers as they go through the process."
But while she sees a huge opportunity, she concedes that eCommerce startups need time and patience to hit their full potential.
"Regardless of how we switch this, let's be clear about one thing — digital is the next stage. We don't even have the infrastructure. Look at what we have in Africa; we have people that are trading on Instagram and WhatsApp. There is a strong appetite to trade, and there is no way that digital will not be considered."
Powering the GDP of villages through Losode
With extensive work experience in London's financial services industry, Ajose-Adeyemi is bullish on Losode's potential. While she agrees that startups like Konga and Jumia have paved the way for startups like Losode, she is adamant that there is still a lot to do.
"My dream is that a person in Abeokuta, who doesn't have an education, can actively trade with the world and earn an income. Their neighbour sees that person's income and joins them. We want to be responsible for the GDP of villages and communities, and people have done that before."
https://techpoint.africa/2018/02/07/ecommerce-viability
Although she started Losode alone, she now has a co-founder — Bukky Obayiuwana — who she says has been a huge factor in the business' growth.
Although co-founder conflicts are frequently fingered as the reason for a startup's failure, she disclosed that having a great relationship with Obayiuwana is essential.
"There's a lot of mutual respect between us, and we're both very prayerful Christians, so it helps. We don't let the team get between us. If Bukky says something, I'm backing her up even if I'm not there, and she does the same. I ran Losode for a long time alone, and we've gone a lot further since she joined."
With more than 40 years of experience across financial services and engineering between the two co-founders, Ajose-Adeyemi believes that gives them an advantage in building Losode.
"An organisation is not an app. Bukky and I have worked in Canary Wharf, and that exposure defines where we're going. You cannot operate in the environments we've operated in without understanding the flow of structure. You cannot build what you have not seen."
Currently operating in Nigeria but with sellers outside the country, the startup plans to have at least 250,000 sellers and a million buyers in the next five years.