Today on Everyday People, we meet Abiodun Adeleke, Founder and CEO of ABANGO Technologies Limited. He's a software developer who has been in the game for over ten years with experience building products for several companies.
In May 2022, Abiodun made this tweet about getting a car with the help of a Nigerian savings app, PiggyVest.
We talk to him about how he got into tech, his experience using PiggyVest, what he thinks of other fintech apps, and, more to the point, how to gain customer trust.
I don't use many of those [fintech] apps, but I have them.
You [founder] cannot have a product, and you'll be doing big boy and be packing investor money. You have to know how to gain customer trust.
It's not about you going to sign a celebrity; invest in customer service! Invest in showcasing and caring for people that use the products. And the thing is, they[startups] have solid products, and that is what they're relying on. "We have a standard product. We have world-class developers and designers." And that's all.
At the end of the day, if they don't implement all these things that Paystack, PiggyVest, and Eden Life are doing, they will fail. It's not swear; it's just facts. It is not juju; it's not rocket science.
I know some people on Twitter will term me a hater, but I don't know any of these people personally. Any service you enjoy, let people know.
Getting into tech + EFCC influence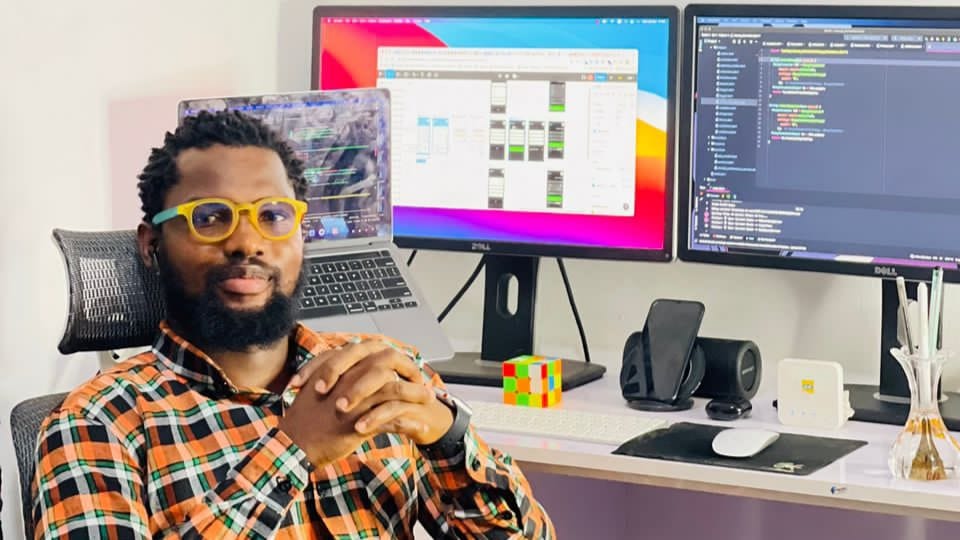 I'm one of the very few advocates of going into tech for the money. Two or three years ago, when I was still active on Twitter, people found it odd when I told them that I'm in tech for the money,
I don't say I have passion. I am the firstborn of eight. I lost my mom almost ten years ago. So, only me and my dad and my siblings. And you know, for that kind of family in Lagos, you don't have a choice but to make money, no matter the passion you have. Money comes before passion. I need to make money.
I got into tech over ten years ago. I used to work at a cyber cafe, and since then, I've worked on so many projects.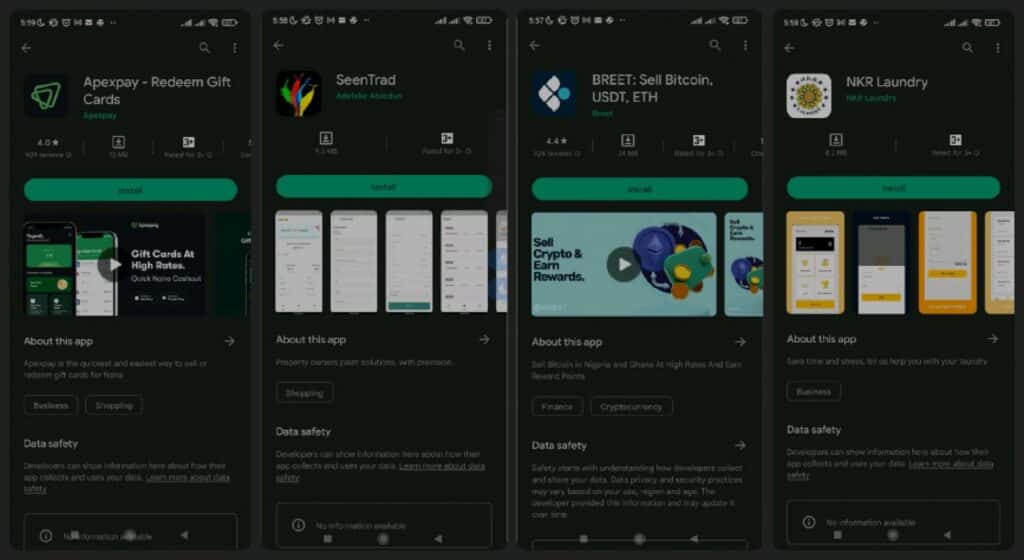 But, the EFCC [Economic and Financial Crimes Commission] tweeting about me was a major turnaround in my career because, at that time, I was going through a tough time. I was serving in Plateau State, and I was kind of making it lowkey in Lagos already, but I took up the challenge that I wanted to go to the North for NYSC.
So I went to the North in 2018 or 2019, thinking I could cope with working remotely. But when most of my clients ask me to come to the office, I'll tell them I'm serving in Plateau. They'll say, "Okay. We'll get back to you."
And I lost all my clients and became broke to the point of depression and was contemplating suicide. I told myself that I was going to give myself five years. I'm going to do everything possible to make everybody know me on Twitter, LinkedIn, and every social media so people will give me jobs and start to trust me.
So I started posting what I do almost every day on the timeline on Twitter.
One day [in 2019], EFCC posted that they caught some yahoo boys. So, I dropped my work underneath the tweet.
I commented, "Every time na yahoo boy una dey catch. We wey dey do legit sef, una nor dey even reason us." (You always arrest fraudsters, but you never pay attention to those doing legitimate jobs.)
Luckily for me, the handler said I should DM (send a direct message). And I did, and they said I should send all my projects. They were going to do a background check on me to see if I really did all the projects. I waited for a month or so, and one day they just replied that they were done with me, I had passed, and they were going to drop the truth about me.
And then boom! They tweeted about me.
It was my father's friend's son that saw it first and called. I was so happy. People started reaching out to me [for gigs]. Even people that had blocked me on Twitter.
How PiggyVest won my heart
I knew about PiggyVest when they launched, but at first, that trust was not there. Like, 'Omo! Make I put my money. Dey save my money, and one day you'll just pack off and japa. Ah!' (I can't save my money on your app, and you'll disappear.)
The very first time I wanted to use PiggyVest, they asked for my BVN [Bank Verification Number]. And I remember telling my friend that "make this people no go sweep all my money oo." (These people should not steal my money.)
Gradually I started putting money from ₦50,000 ($117.1), ₦100,000 ($234.2), and ₦300,000 ($702.7). For the first one week, I will wake up and check the app, and my money was still there. It went on for like five months, and I was meeting my money there every time. So I was like, "woh,
this people nor fit run." (These people can't disappear.)
How to gain customer trust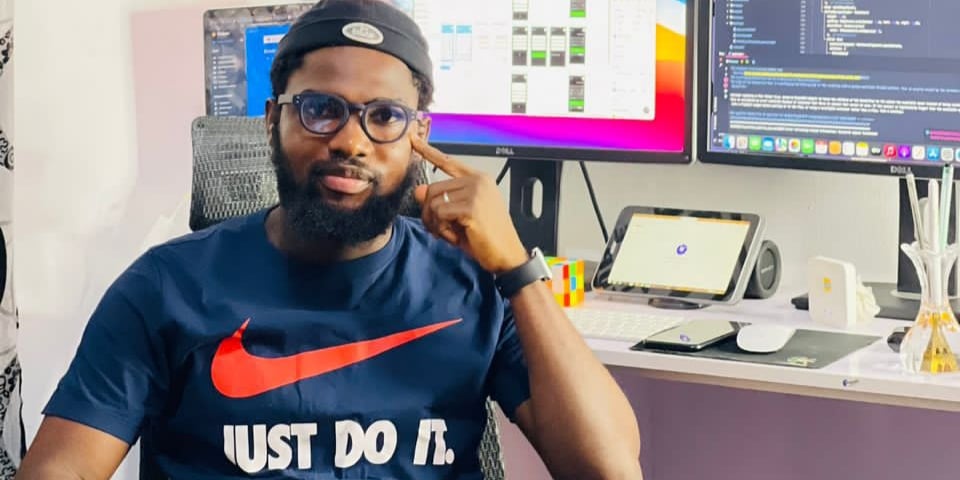 And they did something that I like that the day I meet them, I want to let them know. The founders, they do come out. They relate with people. They relate to their customers. They let you know that 'I'm a co-founder of PiggyVest.' They put themselves out there. So you know that, "okay, na this people hold my money" (These are the people with my money), and you have the feeling that they cannot run.
It helped me trust them, and I started putting millions in. That was how they helped me buy a car. I had been trying to use GTBank to save that money, but whenever I have one issue like this, I just withdraw it.
And it's not just the car. There are so many things that I used PiggyVest to save [for] and buy.
Last year when Abeg hosted Big Brother Naija, I didn't 100% like them because I felt like they were confused. But when I read that PiggyVest owned part of them last year, I told my friend, "Be like this product don get future oo.'' (This product looks viable.)
And that's because of PiggyVest's involvement in their business.
The first time I collected a huge amount of money, because normally I do collect ₦1 million ($2,342.4) and it will drop immediately, it didn't work.
So I was scared. I made the withdrawal around 1:00 a.m. Omo, I couldn't sleep. My body was very hot because the money was much, like ₦12 million ($28,108.8) or ₦13 million ($30,451.2).
So I waited till morning to chat them up. Within 30 minutes, the girl just replied(laughs), because I had sent so many messages. And then she explained to me that it was going to take 24 hours for the money to drop. That they have to check properly for approval.
When she said this, I just comot mind (became calm) and continued with my work. Later that day, I was doing something when the money dropped in my bank account. That's how to gain customer trust: good customer service.