A few weeks ago on Everday People, we talked to Ayomide Ayodele, a ride-hailing driver with over four years of experience. Today, we flip that on its head to meet Ruth Kalu, a rider who is an aspiring R&B musician and writer.
Ruth enjoys listening to artistes like HER and The Weekend and has made several covers while awaiting her big break, but her experience with ride-hailing apps, especially negotiable ones has certainly left a bitter taste in her mouth.
There was this one time my sister and I were going somewhere. I can't remember the exact price, but let's say the ride was ₦2,500 ($6.01). This was on inDriver, and then the only available ride put in ₦3,000 ($7.21) as the fee he was going to collect. So I cancelled it.
The driver came back again and put ₦2,900 ($6.97). I still cancelled. I told myself, "It's that ₦2,500 I'm going to pay."
He came back again. He put ₦2,800 ($6.73) and ₦2,700 ($6.49), but he still came down to ₦2,500. When he came to meet us, he asked what the difference was. "Why didn't you accept the price that I put?
I was like, "What's that supposed to mean? Shebi you people said it's a negotiating app? So if I don't want that price, I will not accept it."
And in the end, those kinds of people will tell you to add something because the distance is far when they are close to your destination. But God helped him that day; he didn't ask me for anything more because I won't have even answered him.
Experiencing ride-hailing apps as an introvert
I think I use ride-hailing apps three times a week at most. Anything more than three times would make me very exhausted; I don't even like stepping out more than three times a week.
And the thing is, I've used all of them. I first used Bolt, but I didn't use it for a long time. So I switched to inDriver because someone told me, "No. inDriver, they're okay. They have a fixed price. You can even negotiate the price."
I was like, "Okay, maybe they're cool."
But nobody told me that most of the drivers are rude. The drivers ask for extra money. The drivers nag a lot. And they never follow their maps!
I didn't have issues at first. And then, I had this issue with one, and the problems continued with others like they were all out for me. So I left inDriver. I switched to Rida, but Rida is the same madness as inDriver.
When I found Rida on Google Play, they had the same description as inDriver. I was just like, "You guys are the same thing," but I tried them anyway and they turned out to be the same thing.
But my biggest problem is the drivers' attitude. And I noticed that most of the inDriver rides I've gotten have been with drivers who don't maintain their cars properly; their cars always have this damp smell.
The hygiene is a problem, and so is the drivers' attitude, especially when they're not sure of the location. I'll be like, "Check your map. If you can't read your map, why did you even accept the ride? How do you expect to get me to my destination?
"What if I can't direct you? It's only when I get to a familiar bus stop around my house that I can direct you to my street or something."
They'll now be like, "Where did you say you're going?"
The last one I entered made me decide to stop using inDriver.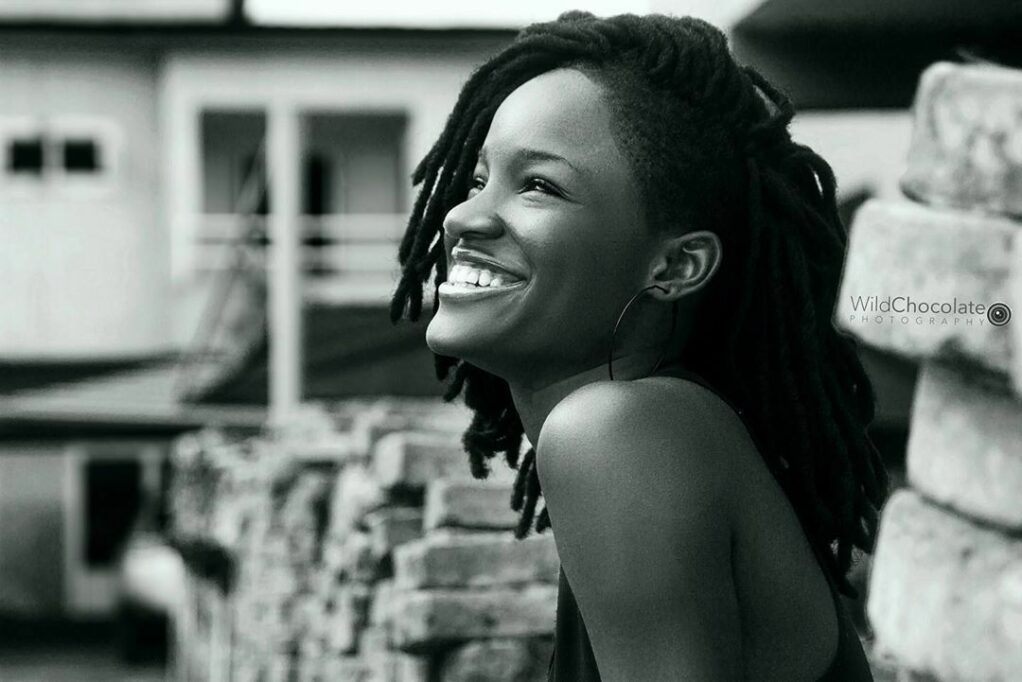 Where I stay is really close to Ayobo, but it's not really inside Ayobo; it's just along the roadside. So the guy was telling me that he was not going to enter inside Ayobo.
I was now like, you're just passing the roundabout to get to my house. You're not entering into Ayobo fully.
But he kept saying, "No. Why didn't you put that on the map? Why are you confusing me?"
I was like, "Are you serious? If you follow your map, you'll actually see it."
But he wasn't willing to listen.
Next thing, he cancelled the ride on me. And that wasn't even the first time. I had been tolerating the nonsense since. So after that one, I just cut them off.
They're always so rude. And then when we've agreed on a price, and I'm getting close to my house, they'll say, "No. This distance is far o! You'll add a little money."
Like, what does that even mean?
That's why I like Bolt, they have this range. I don't think I've had a Bolt ride that passed that range. I don't even know if it's against their policies.
But inDriver, they'll be like, "You must add small something o! Ah! this distance is too much oo."
Is it my fault? I don't even understand. Same thing [with] Rida. It's very annoying. Like what's the difference between this and public transport?
So I'm currently shuffling between Bolt and Uber.
I'm doing that because they're not always available at the same time. If I need to be at a place, sometimes Bolt cars are busy, but Uber will be available, or Uber cars are not available, so I use Bolt.
Their prices aren't that far apart, actually.
And then, I just want my peace. Don't say anything. It's okay if you ask if I am familiar with the place or if you want to tell me why you are taking a certain route. Fine, but don't gist with me. I just want to be quiet and press my phone in peace.
But I love sitting in the front with the driver, and I don't know if that gives them the impression that we must talk. Generally, I don't even like talking.
But why ride-hailing apps, though?
The main reason I use ride-hailing apps is that most times, I consider the distance and where I have to be at a specific time. With buses, they stop to pick up passengers. Time is wasted, and then even though it seems like they pass through shortcuts to beat traffic and all of that, those little stops actually take time. But with these apps, it's just the straight road. So it's faster sometimes, and it's more comfortable because other passengers are not squeezing me.
Imagine I am going for an interview all dressed in white and squeezing myself between people in public transportation. Their chairs, which are usually very dirty, can stain my clothes. Or it can even be another passenger whose body or clothing is dirty. One very annoying thing can happen, and then my interview is ruined because I can't go back home to change.
Public transport is cheaper, yeah, but they [ride-hailing apps] are more comfortable; I don't like stress in this life.
I think about security too when I'm ordering a ride because my mom has told me to check well before getting into a car. She once told me the story of someone who got into her ride and was trapped because there weren't any handles to open the door.
But even with public transport, you can enter these one-chance buses where they can just carry you to Ogun State or something. So it is just God that is protecting all of us.
But sometimes it's good
Three weeks ago, I was going for this rehearsal at Ogba, and I had no idea how to get there. I have this issue with reading maps abeg, so even when I tried checking the map, I couldn't tell.
So I ordered this ride, and the driver was elderly. I put the ride for just Ogba because I was like, maybe when I get to Ogba, I'll ask one of these bike men — because usually they know everywhere — to take me to the street I was looking for.
But he heard when I called the person I was supposed to meet at the studio.
So he said, "Are you having issues with where you are going?"
I said, "Yes."
So he asked me what the name of the place was, and I told him.
And he was like, "No problem."
He actually took me to the street I was going to, so all I did was cross and enter the studio; it was very nice. And because of that, I paid him extra, even though he didn't ask for it. He was like my daddy. So it was really lovely.