On Friday, July 29, 2022, I moderated a panel discussion at the Lagos Startup Week titled "Funding the next generation of diverse founders."
During the panel, we repeatedly spoke about the need to stop addressing funding diversity — particularly funding women — and actually do the work.
I started the panel by asking why we should fund more diverse founders. And if you're wondering, diversity in VC is primarily about getting money to unrepresented or underrepresented founders.
In the African context, this means getting money to women and founders in countries outside the Big Four – Nigeria, South Africa, Egypt, and Kenya.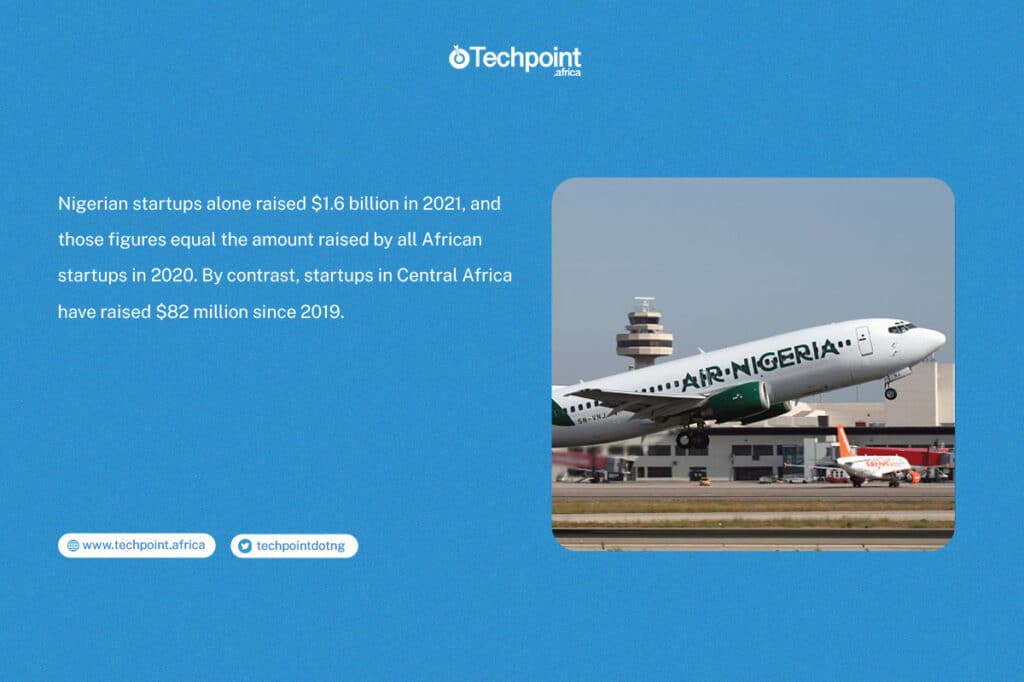 Nigerian startups raised $1.6 billion in 2021, equalling the amount raised by all African startups in 2020. By contrast, startups in Central Africa have raised $82 million since 2019.
In 2021, 93% of the funding raised went to startups with a male CEO, and startups with an all-female founding team or a single female founder raised less than 1% of the funding. With these disappointing numbers, there have been calls for more women to be funded, with more female-led VC firms springing up.
Responding to my question, Sacha Haider, a Partner at Global Ventures, queried why anyone would be reluctant to fund female founders. She argued that with women making up more than 49% of the world's population, financing them should be a no-brainer.
Bridging the gender funding gap
Adesuwa Okunbo Rhodes is the Managing Partner and Founder of Aruwa Capital Management and one of a handful of women leading VC firms in Africa. Aruwa invests between $500,000 and $2.5 million in post-seed stage startups.
As a female-led firm, Aruwa Capital Management invests via a gender lens, but with a twist. Rhodes disclosed that the firm's strategy involves investing in female-led startups or startups that provide essential goods and services for women.
She decided to launch a fund that primarily invests in women and businesses that serve women because of a gap that she found while raising a fund in her previous role.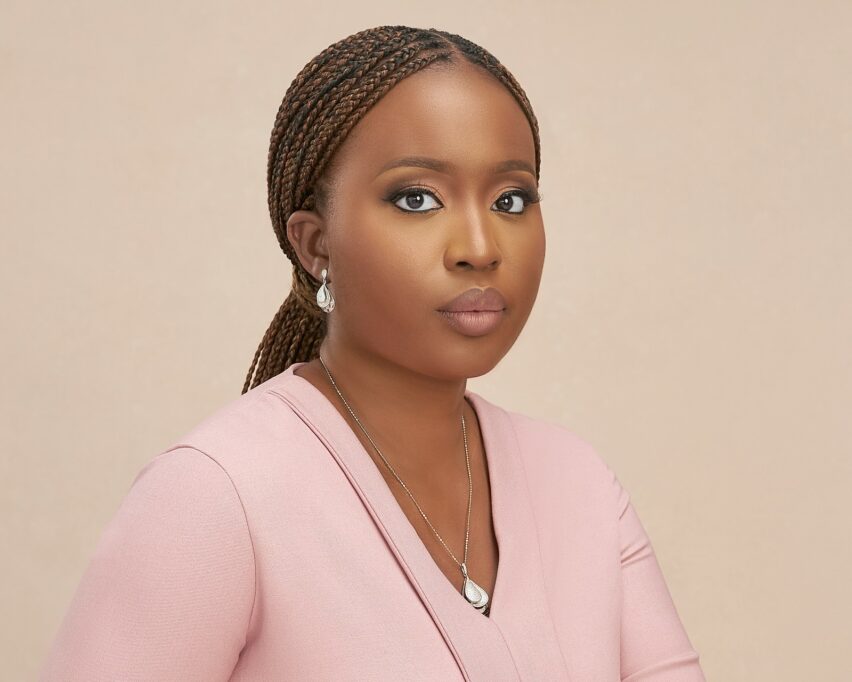 "I've been in the industry for 14 years. I was running a fund prior to launching Aruwa, and when I was fundraising for that fund, I looked around and saw that there were no women running or owning their own funds. Back then, there were less than ten funds that were owned and run by a woman, and this is a continent of 1.3 billion people.
"That just didn't seem very right to me when women make up 50% of the population and Africa has the highest rate of female entrepreneurship in the world. So I really saw that gap in the market, and I saw it as an arbitrage opportunity where if you're able to invest in a sector where there is little competition, you're able to cherry-pick the best investments that can yield enhanced returns."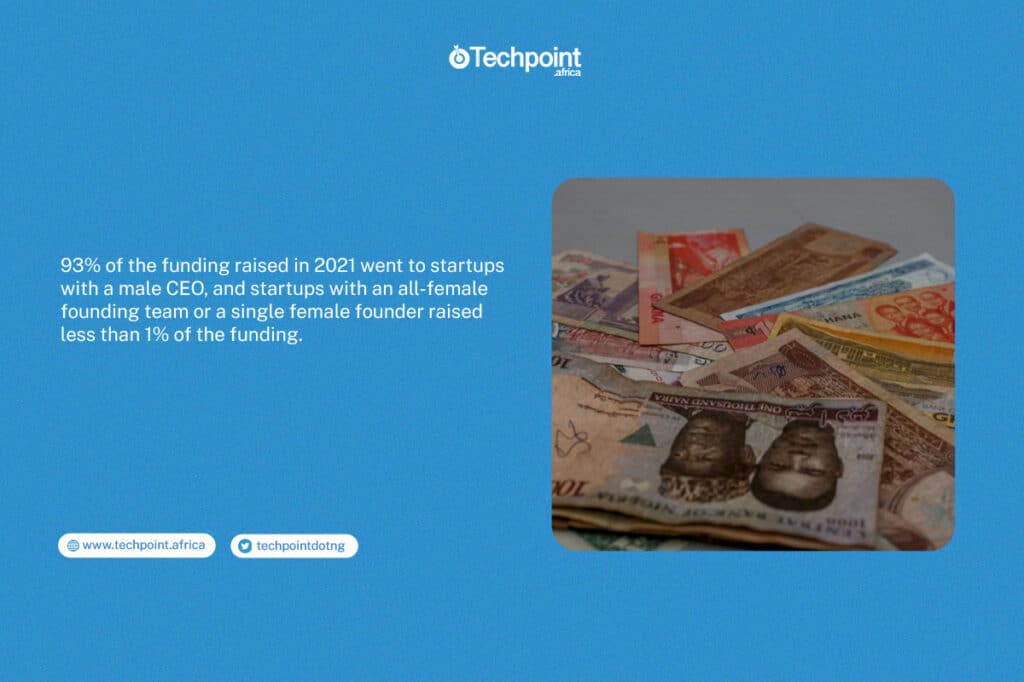 Beyond being able to invest in an underrepresented market, existing data suggests that gender diversity improves companies' profitability, and Rhodes was keen to exploit this. Furthermore, with women reinvesting about 90% of their income into their families, Rhodes believes that investing in startups led by or serving women also serves as a vehicle for social impact.
The Aruwa advantage
Most people assume that only startups have to impress VCs while fundraising, but with potentially 70% of a VC's portfolio ending up as a waste of money, VCs must pick winners.
One way to ensure you pick these winners is showing that you provide value, and with foreign firms often able to offer more money, local VCs must prove to startups that they can do the same.
Rhodes points out that Aruwa Capital's advantage is its strong local network and ability to help startups with operational challenges. The firm can also connect portfolio companies that could work together, ultimately preparing them for later funding rounds.
"We definitely bring more than money. We help them commercially, but we also help them internally. We're kind of preparing them for that next round of funding where we can bring in some of the private equity funds that we know of, so we help them with that institutionalising process."
Raising a VC fund as an African woman
It is often said that people invest in those that look like them hence the prevalence of white male founders globally. Closer home, with most of the VC firms run by men, it also means that men are more likely to get funded.
Startup founders are not the only ones that face these challenges, though. Female VCs also have difficulty raising funds from limited partners (LPs) as most wealthy people on the continent are men.
Having raised two funds, Rhodes argues that having more female LPs could have made her job easier.
"I'm able to empathise with female founders when they come to raise capital from us because being a woman raising capital in this environment is very difficult. It's very tough because you can't be what you can't see. If I had more LPs that looked like me reviewing me as a potential investment opportunity, maybe it would have been quicker."
According to a Morgan Stanley report, increasing the diversity of those deploying capital to founders is an effective way to get more diverse founders. Rhodes holds the same opinion and believes that until the number of female VCs increases, the gender funding gap will remain wide.
"I think the trouble with the ecosystem today is that we don't have enough women deploying capital. When these women enter a room, they're pitching their ideas to five or eight guys. Until we have that representation in the people making the investment decisions and the people allocating the capital, we would continue to see this disparity in terms of percentage of funding going to female versus male entrepreneurs."
Lessons from 2021 VC funding
African startups broke records in 2021, receiving approximately $5 billion from investors. However, the global economic downturn has negatively impacted VC activity. While Africa continues to raise faster than the rest of the world, more attention is being paid to the fundamentals of these businesses.
Rhodes pointed out that while VC funding can drive huge growth for startups, not every business is suitable for VCs. Consequently, she advises that just as VCs perform due diligence before investing in startups, founders should assess their businesses before deciding whether to seek VC funding.
She also disclosed some factors that startups should consider before raising capital.
"I think you'll be ready for VC funding when there's some sort of product market fit. Yes, you have an idea but have you been able to show that there's demand for that idea in the market? Have you been able to size your addressable market appropriately? Have you been able to show clearly what your unique proposition is? Have you been able to show some sort of managerial capacity?"