Quick show of hands if you've ever had to wait while your Uber driver or the cashier at the supermarket confirmed payment. I've experienced this several times and typically scroll through my phone to pass the time.
Jacquelyne Madu, Founder and CEO of two-year-old fintech startup, Azapay, was not so lucky.
In a place like Nigeria, a man whose payment takes some time to reflect may not be harassed, but that's not always the case for women. They might get insulted, and after too many incidents, she decided to build a solution that enabled cardless payments.
Making lemonade from lemons
Many people who've worked with software developers are familiar with the frequent disappointments and misinterpretations of product requirements. Growing up, Madu aspired to become a radio presenter, eventually landing roles at Nigezie and Sound City, among others.
Along the line, a developer kept making excuses for not delivering on a project at work. Frustrated, she wondered how difficult it could be to create a website and decided to try her hands at building them. Beginning with WordPress, she was soon able to make simple websites and soon started learning the basics of programming.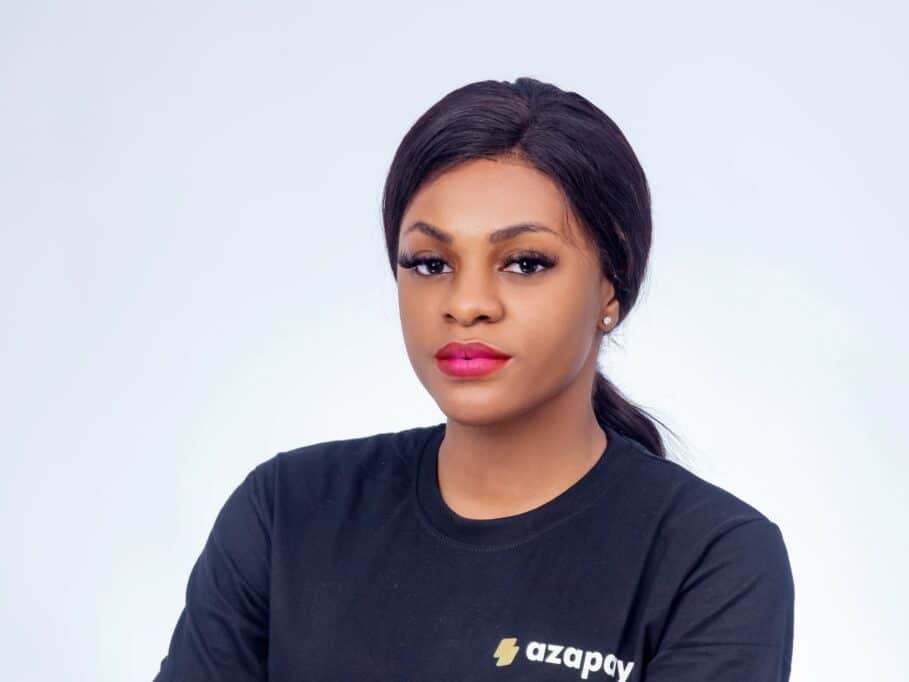 "I was working on a project at the time, and we employed a web developer, and he just kept making excuses and collecting more money. I was like, what is in this web development that I cannot even do? So I went through YouTube.
"I started off with WordPress development, and then I grew into understanding HTML, CSS, and JavaScript. So the whole idea of getting into tech was really that someone was proving difficult, and I decided to try it out."
According to a report by Google and the International Finance Corporation, one in five developers in Africa are women. With 80,000 developers, only 18% of developers in Nigeria are women, but this did not deter Madu from forging ahead.
She didn't stop at building websites, eventually founding Hotbox Technologies, the parent company of Azapay, to provide software development and consultancy services for businesses.
Making cardless payments seamless
Azapay, founded in 2020, was borne out of Madu's personal experience of losing her debit cards, struggling with replacing them, and being harassed by ride-hailing drivers.
"I'm the person that doesn't like to go around with my card because most times I put my card in my back pocket, and I end up breaking it, bending it, or losing the card and then it takes a long time to get a new card.
"I've had situations where I made a transfer to an Uber driver, and the guy is locking me in his car because he has not seen alert, and because of my gender, it's easy for him to start throwing insults. I've always thought that there should be a better way for these guys to accept transfer payments.
"Azapay is a payment solution that is centred around cardless solutions that bridges the existing gap between businesses and customers when it comes to confirming transfer payments and making it easy and seamless for both parties."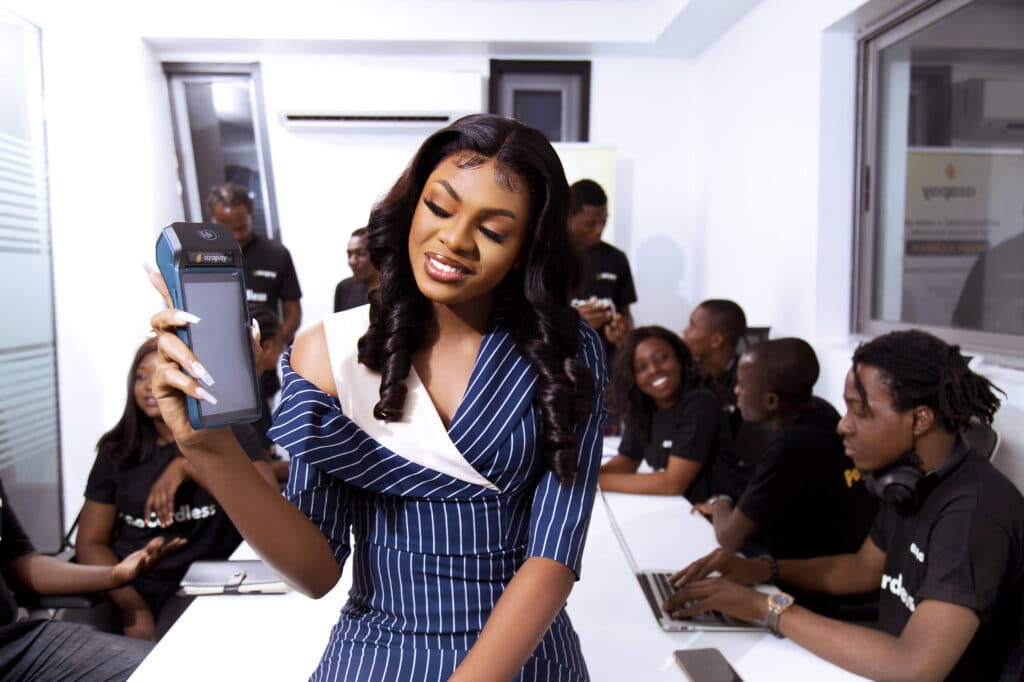 Although several businesses accept bank transfers for customer purchases, the method is fraught with challenges. Companies, for example, have to deal with fake transfers which they may be unable to detect. The speed of these transfers could also be a problem.
While Nigeria's banking system is frequently hailed for the speed and ease of transfers, they may often take hours to reflect on the recipient's end and, in some cases, days. Neither of these scenarios is ideal for businesses or their customers, and Azapay claims it can fix this.
With Azapay, users make a payment using an Azatag, an email, or a phone number. This is similar to how Pocket, a subsidiary of Piggytech Global, operates. But Madu believes that the market is big enough for any player.
Although work on Azapay began in 2020, the company spent most of 2021 in beta testing and now has five businesses using its solution across 200 locations in Lagos, Nigeria.
One of the ways Azapay combats the issue of fraudulent payments is through a cardless device that functions like a Point of Sale (PoS) device. When a customer makes a purchase, the merchant generates a Nigeria Uniform Bank Account Number (NUBAN) number directly linked to that transaction which the customer would use for payment.
Additionally, the startup provides a dashboard for businesses to track transactions while gaining valuable insights into their business. According to Madu, the startup is trying to be "both the Cash App and Paypal of Africa."
Azapay enables individuals to conduct most banking transactions, including sending and receiving payments, requesting money, and savings. The startup also has an agency banking product — CashMe — which it claims has a 99.9% uptime and will eliminate fraud.
Azapay charges merchants between 0.3% to 1% of a transaction's value, while transactions below ₦1,000 do not incur any charges from the merchant. For individuals, transactions within the app are free, but a ₦30 transaction fee is charged for transactions outside the app.
Currently serving over 2,000 individual users, the startup hopes to reach 100,000 users by the end of the year as it continues to build on the successes it has recorded so far.