Hello there,
Isn't today Friday, May 13, 2022? Does that ring a bell? (I'm not talking about the horror movie, lol.) If you can remind me — because I've been mentioning it for a week now — you'll have all my money this weekend.
$5,000. Yeah, you read that right. So, I had a dream last night and won a singing competition. 😂😂  Don't mind me; I'm only joking. My voice is terrible. You don't want to hear me sing. (Editor's note: You really don't.)
However, I'm happy. I mean, it's the weekend again. Aren't you glad?
Anyway, today is Techpoint Africa Pitch Friday! Now, you remember, huh?
Techpoint Africa will host entrepreneurs and startup enthusiasts at 43b Emina Crescent, Opebi, Allen, Ikeja by 5 p.m.
Who knows, maybe you'll meet your next startup co-founder or be inspired to start your own. Don't pass it up for anything. Kindly register here.
Today, I'll be discussing:
Are there many fintech startups in Nigeria? 
Interswitch's $110m
Safaricom's plan to launch M-PESA Junior Accounts
Are there many fintech startups in Nigeria?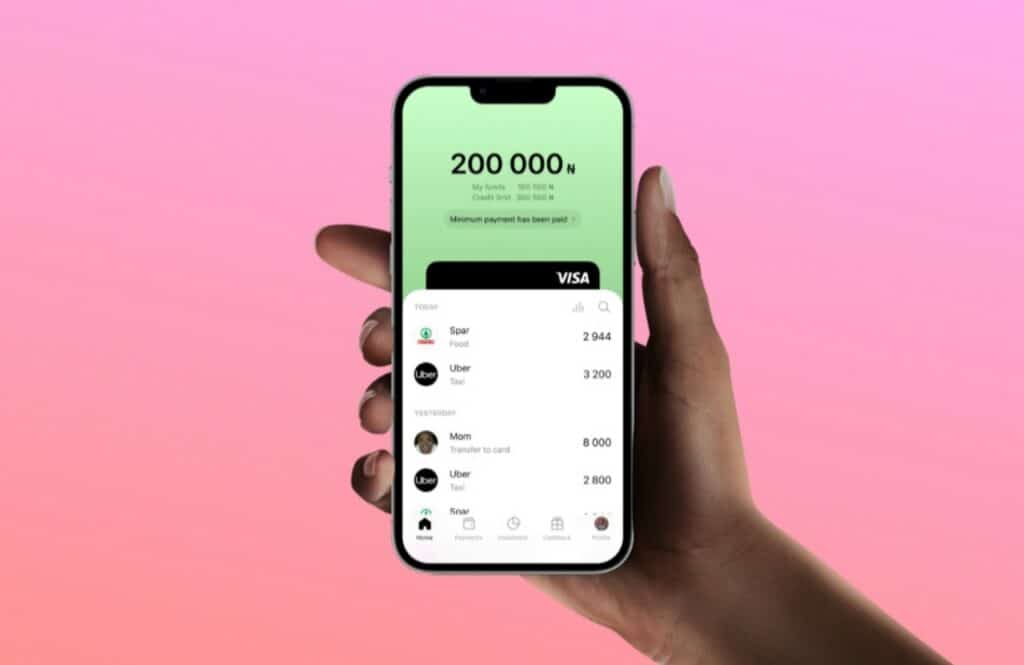 What comes to mind when you hear the term "fintech," especially since every Tom, Dick, and Harry wants to start a fintech startup that "banks the unbanked''? Digital payments? Lending? Just those two?
Perhaps now's a good time to ask how many fintech startups you know do not provide lending and payment options in Nigeria. None? Just a few?
If you believe that fintechs are limited to just those two, I just might hold a fintech Masterclass. For the right amount, of course.
Simply put, fintech — the combination of the words "financial" and "technology" — is the incorporation of technology into the offerings of financial services companies to improve their usability and delivery to customers.
How does it function? It primarily works by disaggregating offerings like digital lending, payments, blockchain, and digital wealth management, while creating new markets for them.
Further, it refers to a wide range of financial activities that can be performed without the assistance of a person, like money transfers, check depositing with your smartphone, bypassing a bank branch to apply for credit, raising funds for a business startup, or managing your investments.
But seriously, do you think Nigerian startups primarily offer payment and lending services?
Chimgozirim probably has answers to your many questions concerning this. Please read his story here: Does Nigeria have too many fintech startups? What the numbers say
Y Combinator in Africa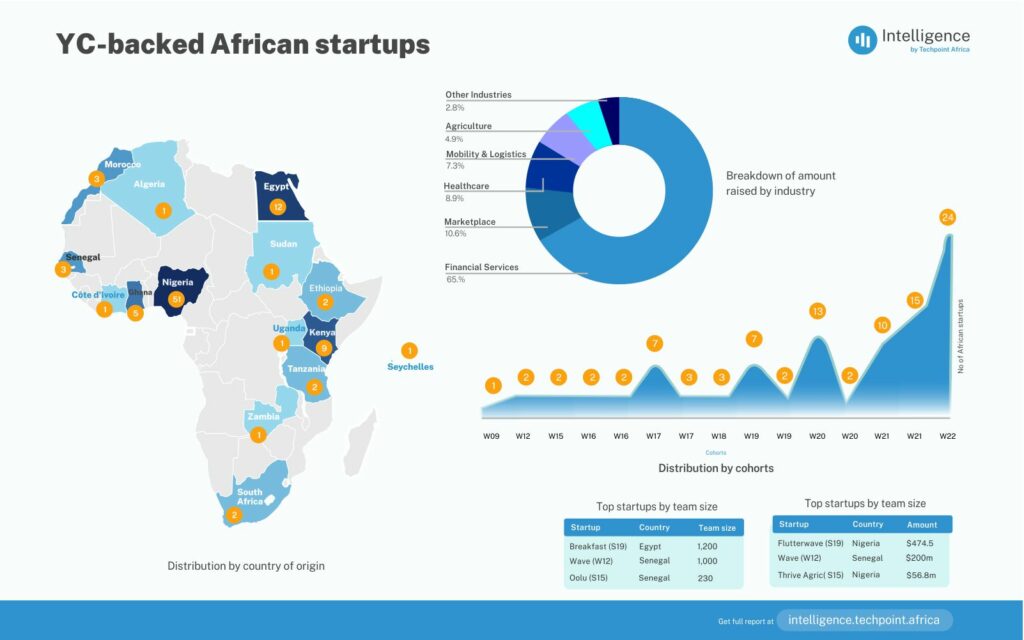 According to Y Combinator's (YCs) website, 3,657 startups had gone through the California-based technology startup's accelerator programme as of W22 — its Winter cohort.
Intelligence by Techpoint, the data and research arm of Techpoint Africa, has partnered with YC to give an account of its activities in Africa since 2009. Above is a snippet of the report titled Y Combinator in Africa: A report about African startups that have gone through Y Combinator's Accelerator Programme.
Interswitch's 110m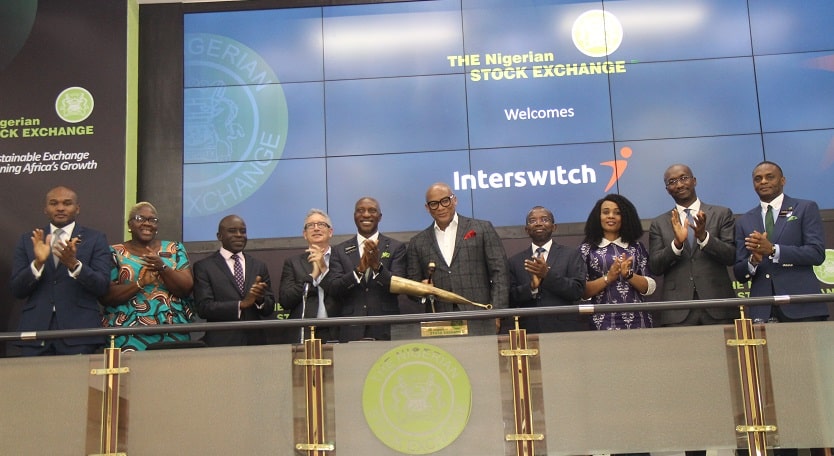 Interswitch, an African payments company, has announced an investment from LeapFrog Investments and Tana Africa Capital.
Although Interswitch has not confirmed the amount it received from the firms, TechCrunch, reports it at $110 million, but says "the precise terms of the transaction have not been disclosed." When asked about the investment and Interswitch's new valuation, a spokesperson for the company told TechCrunch, "We can't comment on that for the time being."
So, what does the company do? Founded in 2002 by Mitchell Elegbe (CEO), Interswitch is an Africa-focused integrated digital payments and commerce company which facilitates the electronic exchange of money.
The fintech company is well known for its Point-of-Sale terminals and online consumer payment platforms like Quickteller and Verve. The company claims Verve is Africa's largest domestic debit card scheme, issuing over 35 million active cards since launch.
The funding will aid in its expansion across the continent and the provision of digital payment services.
Also, the funds will be used to support Interswitch's pan-African strategy, which includes acquiring new customers and developing new products to support a financial inclusion strategy.
Techpoint Africa Blockchain Summit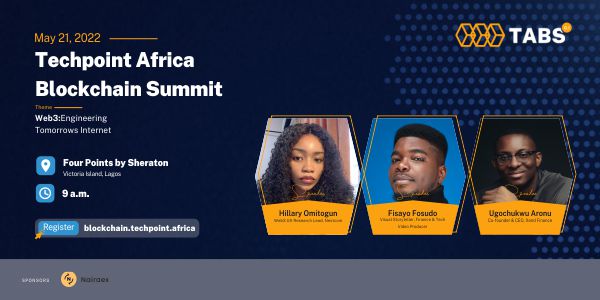 The Techpoint Africa Blockchain Summit (TABS 2022) will take place in less than nine days! Are you ready?
Polygon is sponsoring 50 free tickets to Techpoint Africa Blockchain Summit (TABS), holding on May 21, 2022. To win, follow the instructions here.
Tickets are selling out fast; save a seat for yourself here.
Safaricom to launch M-PESA Junior Accounts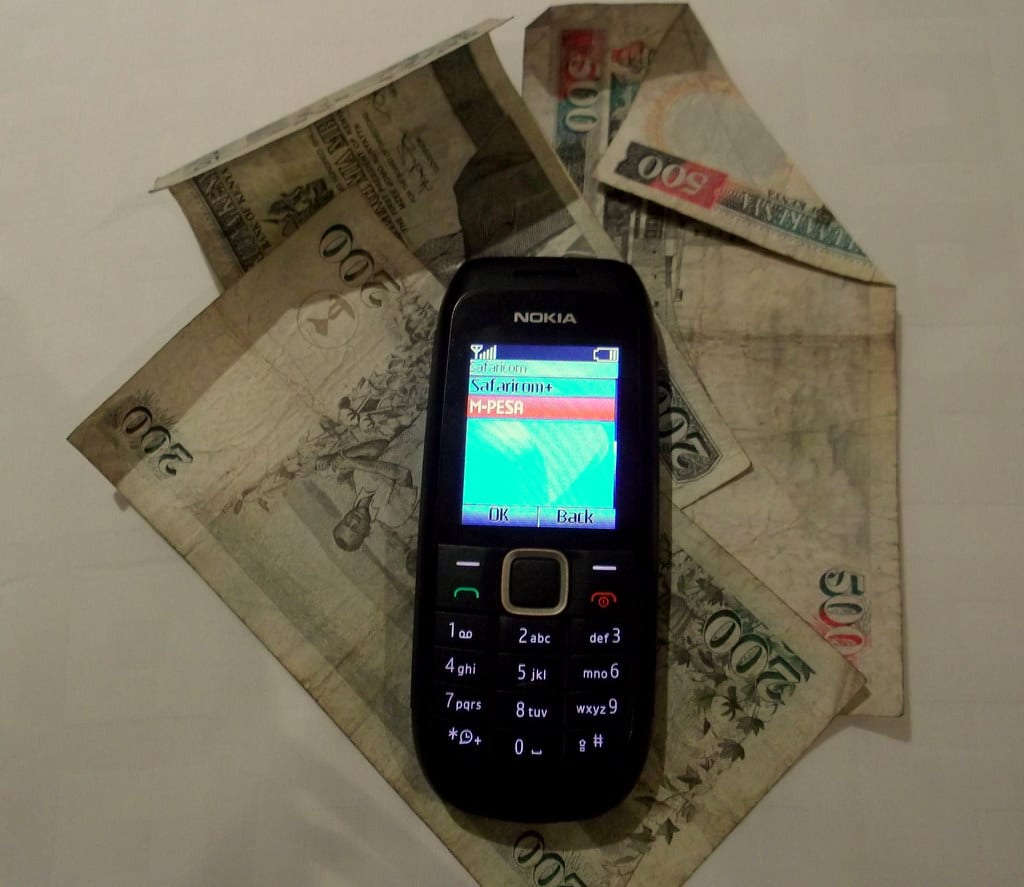 Safaricom has announced plans to launch M-PESA Junior Accounts for young Kenyans, intended for people aged 10 to 18.
The telco company claims these customers will be able to access the network through SIM cards registered to their guardians or parents since they do not have the necessary identification to register for a Safaricom line.
Remember that Kenya's Communications Authority (CA) introduced new standards requiring parents and guardians who purchase phones for minors under 18 to register the SIM cards in the child's name to protect minors who use Internet and broadcasting services.
Why? Children are vulnerable to various risks due to the rapid industrial revolution and digitisation in Kenya and globally. Also, with access to the Internet via various devices, other hazards include child trafficking, prostitution, child pornography, trafficking, early age exposure to alcohol advertising, cyberbullying, and crimes like identity theft.
Consequently, CA wants mobile network operators, broadcasters, internet service providers (ISPs), and content providers to implement policy and technical safeguards to protect minors.
However, it appears that Safaricom is at odds with Kenya's CA with this plan. Well, the company has not revealed additional details on how the M-PESA Junior Accounts will work.
Also, the telco will launch a virtual debit card for international online payments.
Why? While some products, like Spotify, can be paid for directly with M-PESA, others, like Netflix, are unavailable, forcing customers to use bank-affiliated cards.
And this causes some concern, particularly among those unwilling to do so for security or other reasons best known to them.
Further, per the World Bank Financial Inclusion Data, 72.9% of Kenyans have a mobile money account, and 26.1% buy and pay bills online. This means that over 14 million people buy and pay bills online.
However, the products will be available before the end of June 2022.
What I'm reading and watching
Opportunities
Have an amazing weekend!
Victoria Fakiya for Techpoint Africa.