Hello there,
Yesterday, I incorrectly stated that Flutterwave is Africa's most valuable company.
But per African Financials' March 2022 market report, South Africa's multinational telecommunications company, MTN Group, is the most valuable African company in sub-Saharan Africa (SSA) by market capitalisation.
Some numbers: As of February 2022, MTN Group's market capitalisation was estimated at $24 billion, making it the most valuable brand in SSA. This is comparable to Flutterwave's $3 billion valuation.
Flutterwave, on the other hand, is arguably Africa's most valuable startup. That was where I got it wrong. Please keep in mind that, at the time of writing, MTN Group is the most valuable African company, while Flutterwave is the most valuable African startup.
More importantly, Olugbenga "GB" Agboola, Flutterwave CEO, is the one facing allegations, not Flutterwave.
We still need you on this: Help Techpoint Africa determine how much African tech workers earn by filling out this form or sharing it with your developer friends.
Anyway, today, I'll be discussing:
Flutterwave CEO's insider trading allegation
How VC firm, Katapult, invests
Umba's $15 million Series A
Is Flutterwave's CEO guilty of insider trading or not?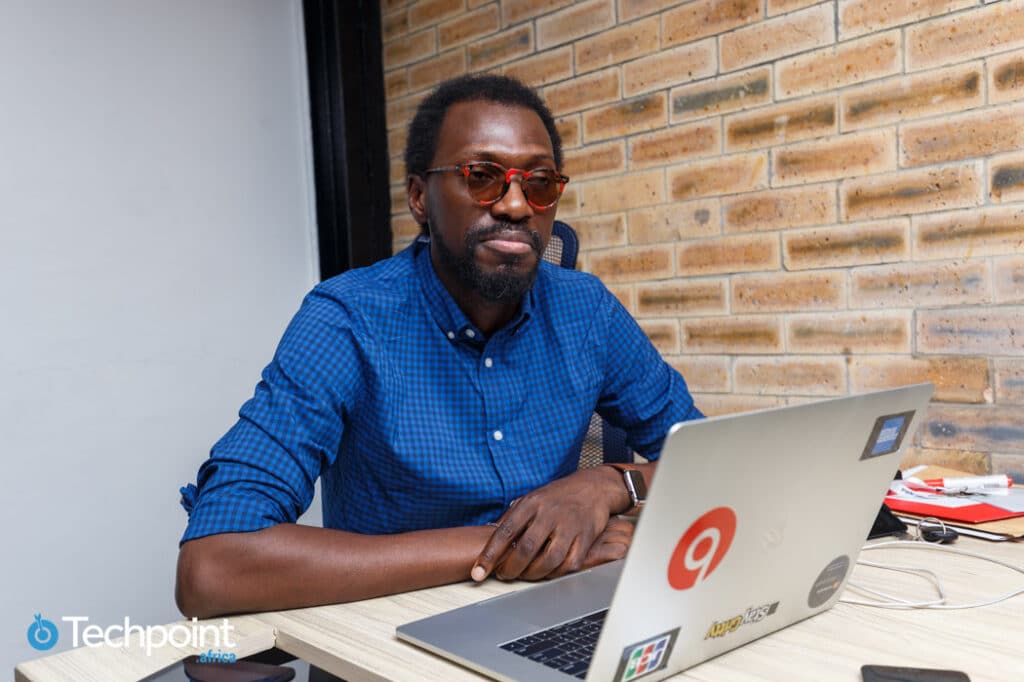 Recall that on Tuesday, April 12, 2022, David Hundeyin, an investigative journalist, published an article in which he allegedly accused Flutterwave Founder and CEO, Olugenga "GB" Agboola of impersonation, inappropriate behaviour, and insider trading.
Since then, the phrase "insider trading" has topped my Twitter trend tables. While I've seen a variety of perspectives – some of which appear to be accurate and some false – the question on almost everyone's lips is, is insider trading a thing given that Flutterwave is a private, US-based startup?
Before you exercise your Googling skills, I'd like to do my part to simplify things.
First off, insider trading, according to Investopedia, is the purchase or sale of stock in a publicly-traded company by someone who has non-public, material information about that stock.
Sidebar: For proper understanding, nonpublic material information is corporate news or information about a company that has not been made public but has the potential to affect its stock price.
For example, suppose Chimgozirim learns about nonpublic material information from someone who works at ABC company and shares it with Bolu. If Chimgozirim's informant uses this insider information to profit in the stock market, all three involved are guilty and can be prosecuted.
Besides, insider information is typically available to executives working within or near a public company.
According to the United States Securities and Exchange Commission (SEC), illegal insider trading is the purchase or sale of a security in violation of a fiduciary duty or other relationship of trust and confidence based on material, nonpublic information about the security.
What does the law say about insider trading? Insider trading laws apply to private and public companies and transactions involving employees, employee stock plans, and third-party shareholders.
So, what is your verdict on the allegations against Agboola? Guilty? Or innocent?
While I may not be able to delve into some of Hundeyin's allegations, today's podcast analysed the article to an extent, leaving us with many unanswered questions. You can listen to it here.
Also, Ogheneruemu has worked on a piece to fact-check Hundeyin's story. And I believe it will add context to this. Please read it here: Fact Check: Is there any truth to some of the allegations against Flutterwave Founder, Olugbenga Agboola?
How VC firm, Katapult, invests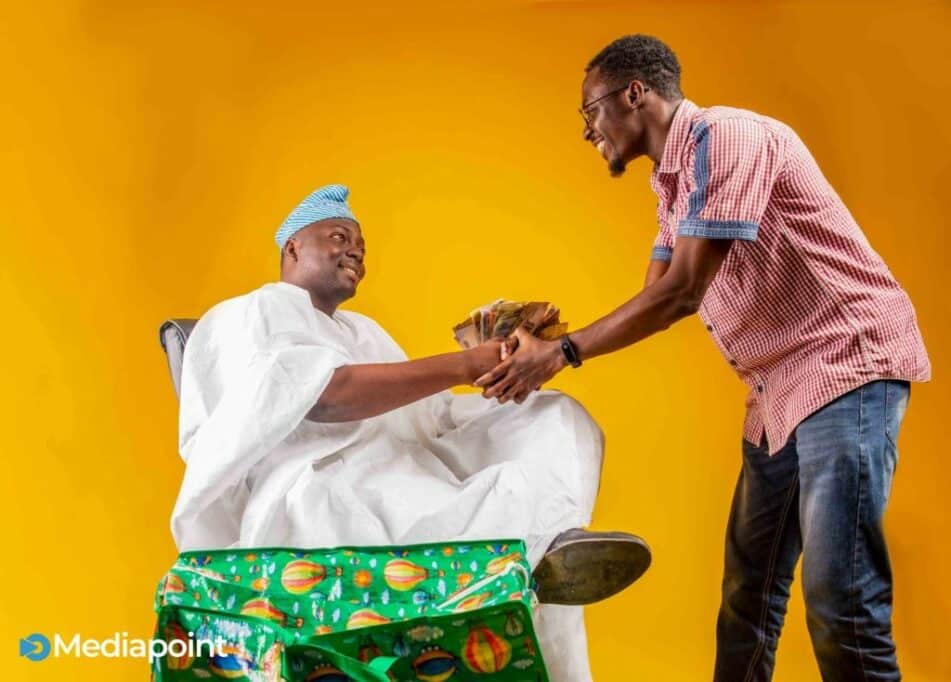 If my memory serves me correctly, since secondary school – if not primary school – some of us have heard the clause "Agriculture is the mainstay of the national economy." And, of course, I mean the Nigerian economy.
I also remember my secondary school Agricultural Science teachers repeatedly asking my class to discuss what that meant in both tests and exams at one point or another.
So, how about we talk about what this means for Africa? Do you want to give it a shot?
I'll go then: Agriculture is the backbone of most African economies, and agricultural performance is inextricably linked to economic performance in these countries.
To give some context, studies have shown that agriculture is by far Africa's most important economic activity. It employs roughly two-thirds of the continent's working population and contributes an average of 30%-60% to each country's gross domestic product and approximately 30% of export value.
I'm not here to bore you, so this is my final point: Per a Mckinsey research, Agriculture has a massive social and economic impact in Africa. Smallholder farmers account for more than 60% of sub-Saharan Africa's population, and agriculture accounts for approximately 23% of the region's GDP.
Regardless of my points, much of Africa's agricultural potential is still untapped. In 2020, 282 million Africans went hungry due to insecurity, inadequate agricultural infrastructure, and drought.
Moreover, according to the United Nations (UN), it is expected that Africa will be unable to feed 60% of its population by 2025. The African population, estimated at 118 million at the turn of the twentieth century, had risen to 788.5 million in 1997 and is expected to reach 1.5 billion by 2025.
1.5 billion people will go hungry by 2025? Omo X100! But what are we doing to change this narrative?
Although food insecurity, climate change, and other agricultural issues persist on the continent, some startups are trying to address some of the sector's problems. And Katapult Africa, a venture capital firm, focuses on startups developing solutions for agriculture, food, and the environment.
Interesting facts about the VC firm: The firm was founded in 2016 by Norwegian entrepreneur, Tharald Nustad and has invested in 108 startups, including two unicorns – Esusu and Betterfly. Also, in 2018, the firm began investing in African startups, and it now has 17 startups in its portfolio.
I'm sure you're aware that I'm not one to give spoilers. But I trust Chimgozirim to provide a detailed explanation of how Katapult invests.
Check out his insightful article here: An insight into how Katapult VC invests in African startups
Umba's $15 million Series A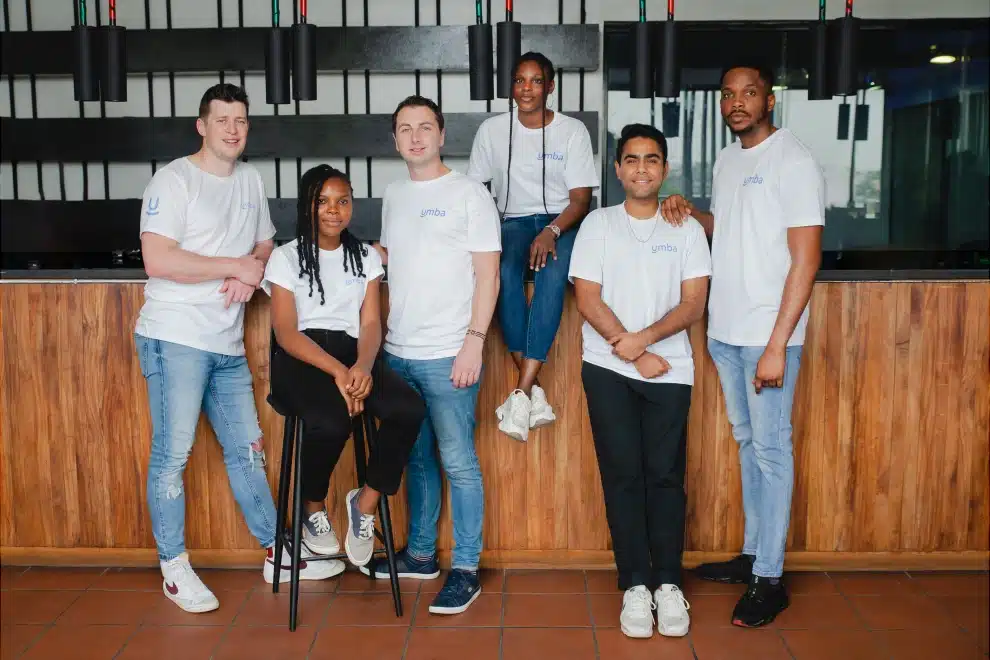 Umba, a digital banking platform based in Lagos, Nigeria, has raised $15 million in Series A funding to expand into new markets like Egypt, Ghana, and Kenya, where mobile money is popular.
Who are the investors? Costanoa Ventures led the round. While firms like Nubank, a credit fintech platform, ACT Ventures, Lux Capital, Palm Drive Capital, Banana Capital, and Streamlined Ventures participated, individuals like Tom Blomfield, the co-founder of Monzo, and Lachy Groom also took part in the round.
What does it do? The startup claims it offers transparent and readily available financial products to Africans who are underbanked or unbanked by legacy banks – locally owned and operated community banks.
What is the startup's model?: Tiernan Kennedy (CEO) and Barry O'Mahony (CFO) launched the company in 2018. And per TechCrunch, the company follows the credit-led model, first solving customers' liquidity problems before upselling them on a wide range of banking products.
Umba says most of its revenue is generated by charging customers a monthly interest rate of 10%, which the CEO claims is the lowest rate in the market. But how true is this?
Take Payhippo for example – an AI-powered lending platform that makes it easier to fund small and medium-sized businesses – claims its loan offering begins with short-term, affordable working capital delivered in 30–45 days at a 6% interest rate.
However, since Umba's launch, the company claims it has doubled its revenues every three months, with over 1 million installs on Google Play.
Unlike legacy banks, the company says that its core banking systems, which it designed from the ground up, prioritises customers. Consequently, in both the banking and mobile money markets, it offers customised user experience without delay.
What I'm reading and watching
Opportunities
Have a lovely Thursday.
Victoria Fakiya for Techpoint Africa.

Victoria Fakiya
A writer with ADHD who is interested in mental health and how technology is improving the lives of Africans with mental disorders.
---
Are you in tech and you are looking at getting a foreign remote job or you want to move abroad? Fill this form and you will get the BEST resources to help you get that high paying remote job as well as japa easily! WAGMI!