"We are all born differently, but we're also born differently gifted; so we should learn to give all of ourselves so that we can die empty." — Adora Nwodo, Software Engineer, Microsoft.
Sometime in October 2021, Adora Nwodo (born Nenne Adaora Nwodo) had a conversation with her brother who suggested she take a business/management course to gain valuable insight to propel her to the next level in her career. It sounded like a great idea, so she immediately set out to find a US institution that would be the best fit. 
Of course, she had her eyes on Ivy League schools majorly for the network and wealth of experience they offer. You'd be right to guess that her options were limited to Oxford, MIT, Stanford, and similar schools.
Shooting from her room in Lagos, Adora Nwodo took the 4,800+ subscribers on AdoraHack, her YouTube channel, through her journey to becoming a Stanford Graduate School of Business (Stanford GSB) LEAD Online Business Program student.
Sporting a burnt orange hoodie branded with the logo of her social brand, AdoraHack, the 25-year-old cloud engineer narrated her story, from her admission to what to expect in the future.
Heads-up, Adora is also known as Big Nenz.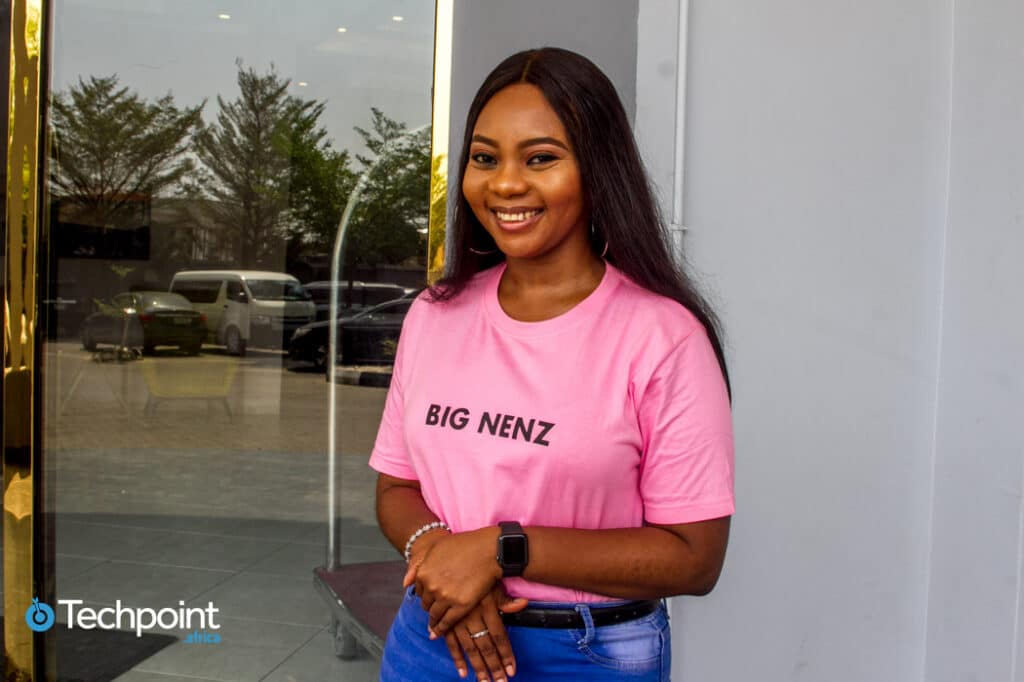 Adora says Stanford GSB is a perfect fit for her because she wants to have a complete school experience and keep her Microsoft job, which she speaks about glowingly.
You'd be wrong to conclude that being a YouTuber and Stanford MBA student is all there is to Adora; creativity is also a part of her arsenal.
As part of the development team building applications for Microsoft Mesh, a mixed-reality platform, she devises tools that allow people in different physical locations to join collaborative meetings virtually and share holographic experiences.
Further defining her role, she says, "I am building the cloud services that make up the entire platform, and it's been an experience. I've learnt a lot in the process, and I wouldn't trade that for anything!"
On a sunny Saturday morning in March, I spent some time with Adora at a hangout spot on Lagos Mainland. Before she ran off for a family engagement, we talked for about 90 minutes about everything from what drives her to her passions to all it took to get where she is today.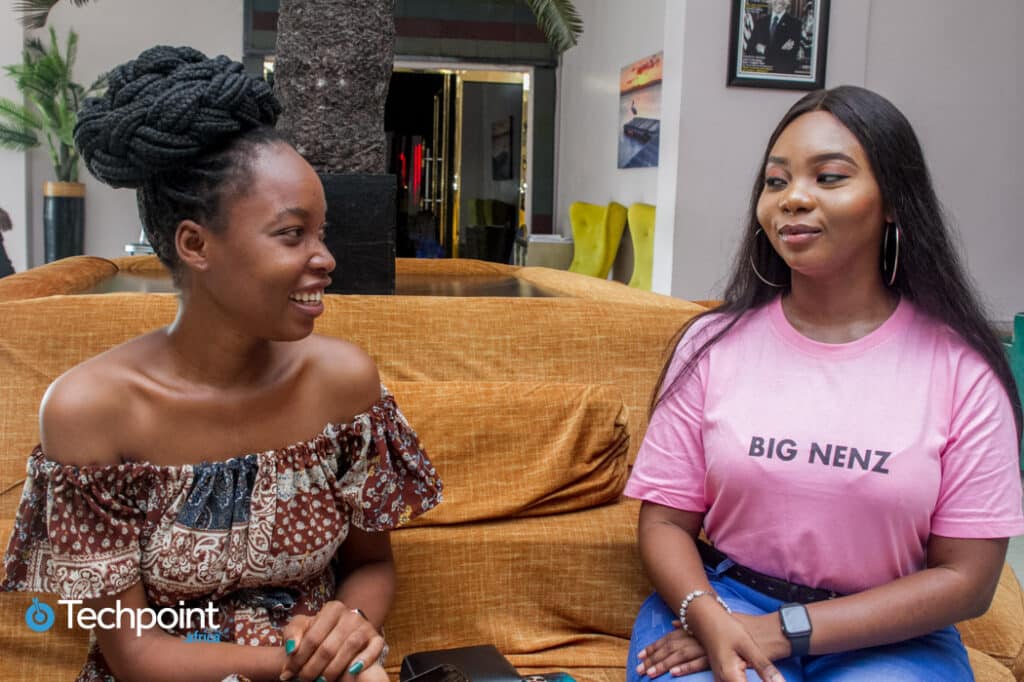 Speaking with Adora, a firm believer in intentionality, focus, interdependence, and putting oneself out there as comfortably as possible, it was easy to see what lessons she'd learnt from her experiences.
"You need to learn to be teachable because that's how you would grow," Adora began, picking up momentum, "Have an open mind! If your mind isn't open, nothing can enter; you can't learn."
A loaded background
Growing up in the economic city of Lagos, Adora Nwodo — an intelligent child and an avid reader — had the most unusual childhood.  
"If I'm being honest, I didn't know who I was before the whole tech thing. I'm one of those people who started playing with computers as early as age six."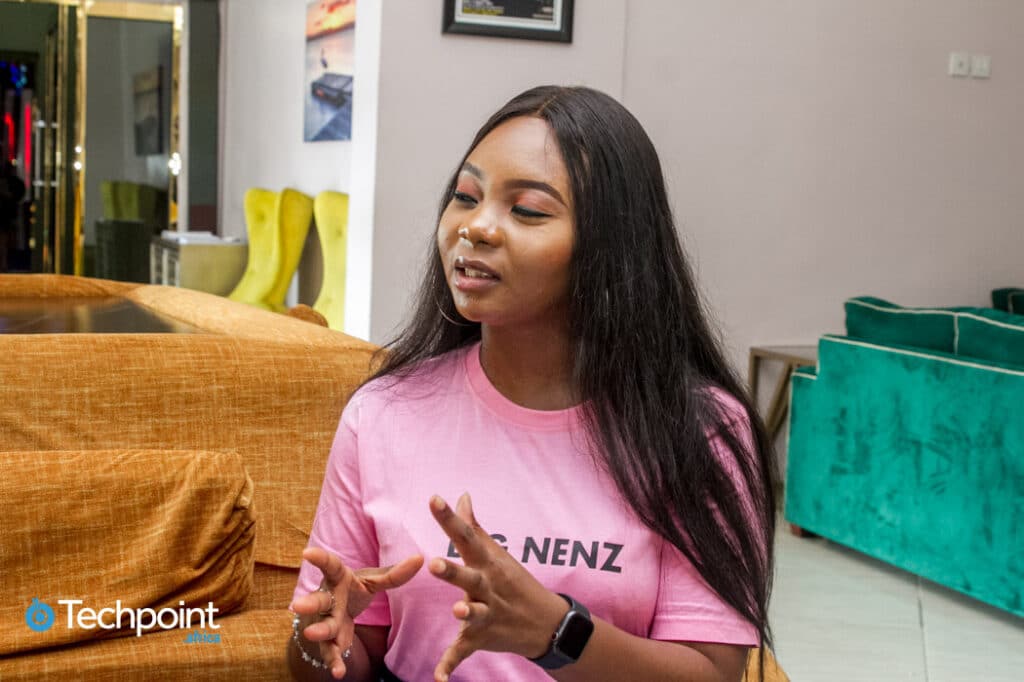 The youngest of three children, Adora unconsciously developed a liking for computers early so she could be closer to her brothers — her playmates — who spent most of their time practising what they learnt during their computer lessons on the desktop computer their father got them, instead of with her.
She credits her brothers for teaching her the basics of using the desktop computer, which quickly became a common interest they shared and brought them closer together. But as she spent time with her brothers, Adora's obsession with the machine grew. Before her tenth birthday, she had taught herself to type faster, navigate Microsoft Word and PowerPoint, and make amateur designs on CorelDraw, Adobe Photoshop, and Adobe PageMaker.
Around the same time, she was introduced to social media — Myspace — and got her first yahoo.com email under the supervision of her father and much older brothers.
She quickly pointed out that the Internet was a much saner and safer place.
Adora grew more attached to the computer than her brother because she found it captivating and intriguing.
She fondly recalled her reactions when anyone said anything computer-related around her, and how that informed her decision to become a programmer when she grew up. Following her dream, Adora began her programming journey with Visual Basic, HTML, and CSS in secondary school, before graduating with a first-class in computer science from the University of Lagos (UNILAG).
Anyone who has chosen a career can attest to self-discovery being a lifelong process. And historically, African parents or guardians compel their children or wards to select what they consider to be courses in lucrative industries.
Adora's decision to get into software engineering was the result of foresight. She did not lack guidance and mentorship from her family and a few supportive people. Also, UNILAG's computer science department's excellent curriculum contributed to her exploits.
Into the career-verse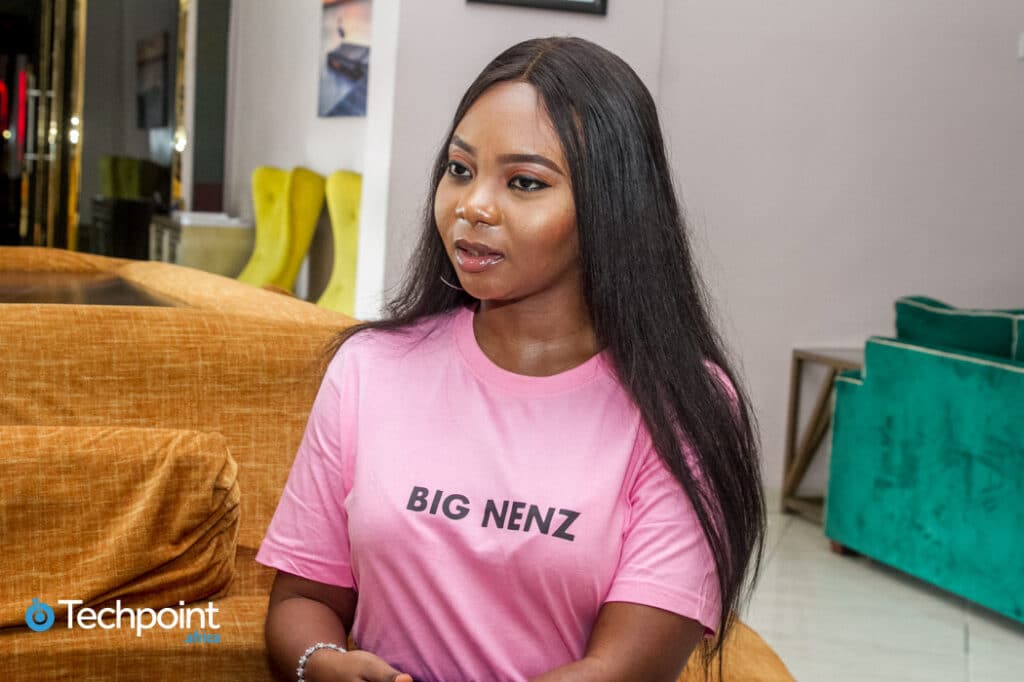 Adora's time at UNILAG defined her interest; "I just wanted to build things," she recalled.
From writing code to confirm the correctness of a math assignment to building websites, her ability to bring random ideas to life gave her an adrenaline rush that propelled her to do more.
Now is a good time to mention a few of her pet projects.
She has built a food blogging website, a complete Android project (an app and a backend API), a local search engine (a school project), a media encryption app for Android, a Game of Thrones Trivia Android app, and a plagiarism detection software (final year project) named Third Eye, among others.
Adora got her first formal role as a software developer intern at an advertising agency in her penultimate year in school; she continued in this role until she graduated.
She went on to do her mandatory National Youth Service Corps (NYSC) with the agency. By the time she was rounding off NYSC, she'd already garnered over two years of work experience, and it was difficult for them to let her go when she was ready to change jobs because of her excellent work ethic and team spirit.
She left the agency for Microsoft in August 2019, when the company had an open opportunity for mixed reality in Africa.
"Microsoft reached out to me on LinkedIn because, at that time, I was already volunteering with a bunch of communities, and I was vocal about the kind of work I was doing and the kind of work I was interested in."
Before the invite, Adora had consistently made her interests in AI-powered technologies public through Linkedin posts.
"And this is what I tell people, 'Always put out what you want to do to the public. You don't know who's listening,'" she said.
Adora's work on the Microsoft Mesh team cuts across software engineering, DevOps, and security compliance. She mainly works remotely, with a typical workday beginning at noon and ending around 7 p.m. when she takes some time to relax.
Microsoft Mesh is powered by Azure, which makes Azure Cloud one of Adora's most frequently used tools at the moment. She uses programming languages like C#, TypeScript, C++, PHP, and Javascript.
What's more?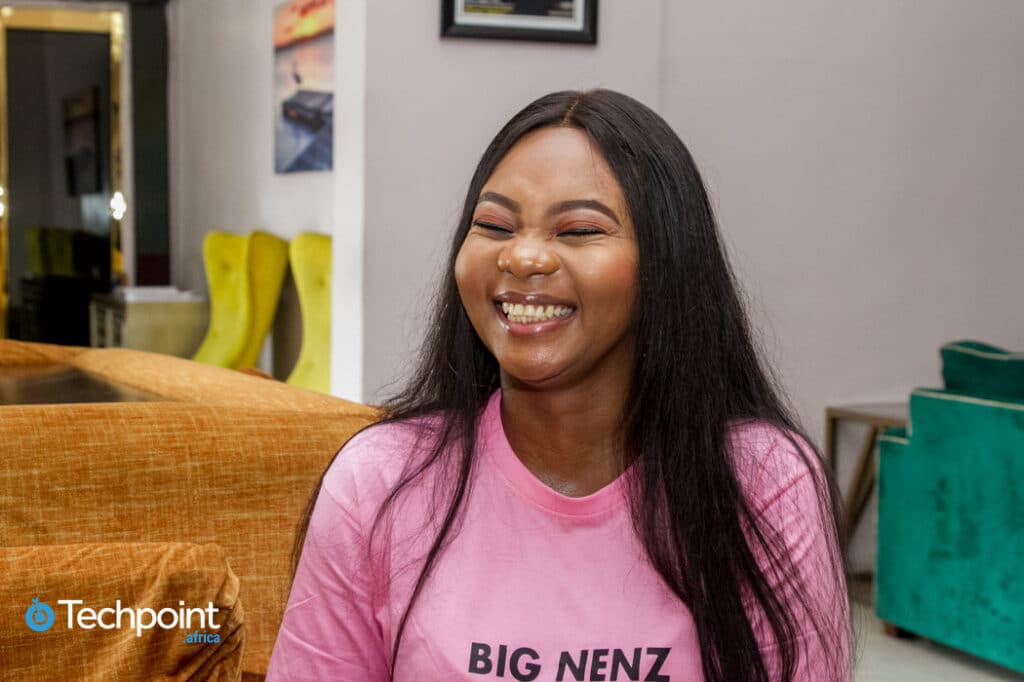 Adora has been drawn to tech for most of her life and was privileged to pursue it early. She is driven by the philosophy that love can heal the world, her desire to make the world a better place, and driving inclusion for women in tech.
Adora Nwodo is getting more involved in the developer community, contributing to subject matters at conferences and meetups, writing books, and blogging about her career growth, software engineering, and lifestyle. 
If Adora didn't become a software engineer, she would have been a fashion entrepreneur or DJ. Interestingly, she had tried her hands on fashion entrepreneurship in the past and currently passes her time DJing.
Adora either hangs out with friends, goes to fancy restaurants, swims, video calls friends, or takes random self-care breaks to unwind.
Considering how much of Adora is on the Internet, she was extremely shy and battled anxiety and stage fright early in life. However, she overcame this with years of deliberate effort to be vocal and speak at community gatherings.
Asides from scheduling and daily planning, As an author, a public speaker, YouTuber, DJ, digital content creator, and entrepreneur, her greatest life hacks are delegating, multitasking, scheduling and daily planning.
Ultimately, Adora dreams of a time she would take a tour of Egypt, Rome, and the Middle East for a year.