Last week Friday, Microsoft officially opened its Africa Development Centre through which it plans to invest $100 million, over the course of 4 years, into recruiting world-class African engineering talent.
Only the 7th of its kind globally (Microsoft maintains six other such development centres across Europe, Asia and the Middle-East), the Africa Development Centre (Microsoft ADC) will initially be housed within existing Microsoft offices in both Lagos and Nairobi, with future plans to expand into purpose-built locations.
The plan with Microsoft ADC is to recruit 100 full-time engineers, by the end of 2019, and increase that number to 500 by the end of 2023.
It is quite an ambitious and unprecedented move by Microsoft, which is now arguably the first global tech giant to recruit for software engineering roles in Africa. Prior to now, the presence of global tech giants on the continent has been largely limited to sales, marketing, policy and communication teams. But not anymore.
As of this publication, the Microsoft ADC has already recruited 29 full-time engineers -- 19 in Kenya, 10 in Nigeria.
According to Microsoft Technical Fellow for AI and Mixed Reality, Alex Kipman who will lead the team, everyone they've hired (and will hire) is capable of building scalable services and has knowledge of either Augmented Reality, Virtual Reality or Artificial Intelligence.
This is important because the core focus of the Microsoft ADC will be on cloud-based solutions for Microsoft's Azure Mixed Reality services. It is no coincidence that just 2 months earlier, Microsoft pulled possibly another first, with the launch of two (Azure-based) data centres in Cape Town and Johannesburg, South Africa.
The new recruits were sourced from academia and the workforce, with varying degrees of experience and proficiency. While a sizeable number of them are local talent, some of them are Africans who have chosen to relocate home. One of the Lagos hires, Kipman admits, is actually a non-African who was quite enthusiastic about contributing to the Lagos team.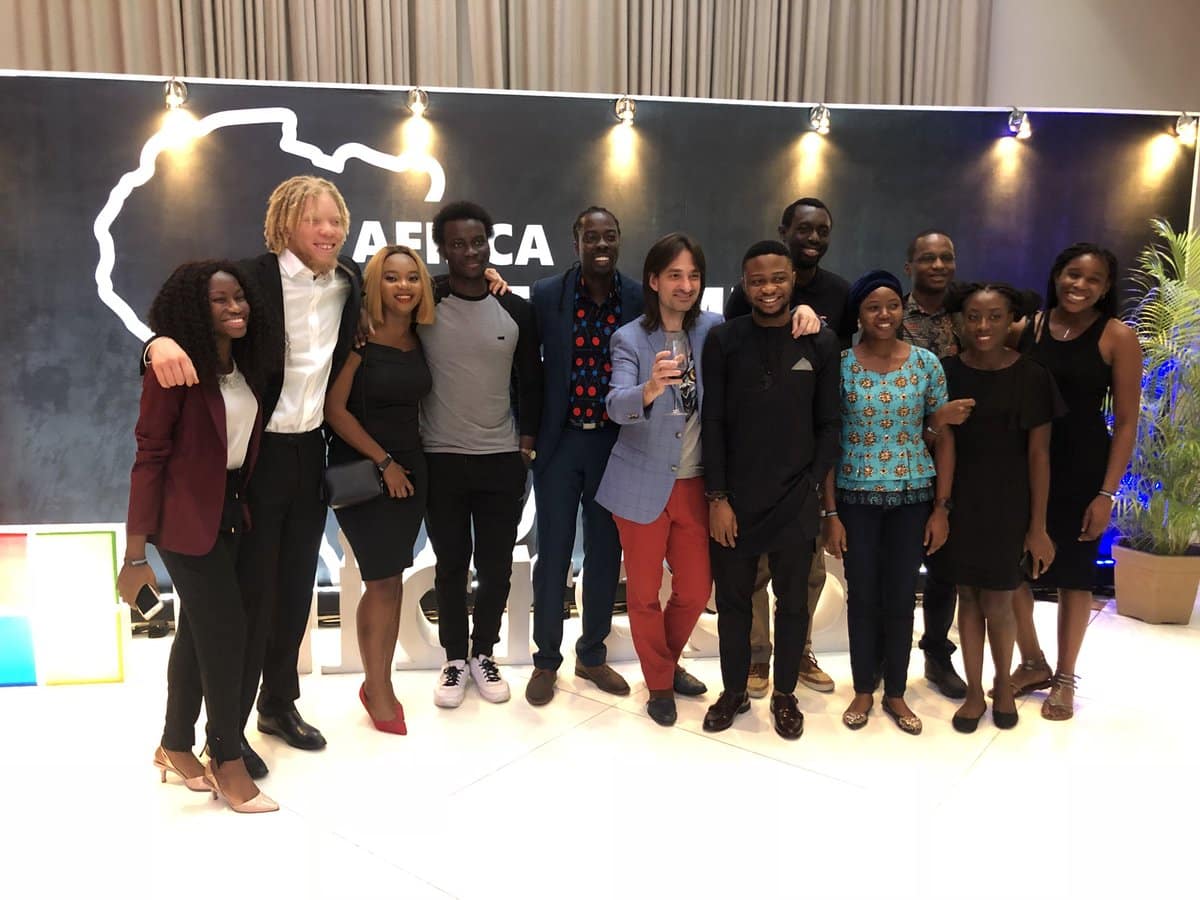 All of these beg the questions; why Africa? Why now?
For Microsoft Corporate Vice President, Michael Fortin, the timing couldn't be better. Fortin was a part of (apparently decade-long) efforts to take the Africa Development Centre from idea to fruition.
"One of the things that drew us to these two areas (Nairobi and Lagos) is the talent," said Fortin during a media brief in Lagos last Friday, "We've been working with universities and talking to our customers and it's been very clear to us that there's a sizeable talent pool in this region. We believe we can be successful as a company by working closely with those engineers. We also expect that the local business communities here will be providing direct feedback to our engineers about how we can improve our local and global products"
Even from an outsider perspective, it makes a lot of sense. Over the past 4 years, led by CEO Satya Nadella, Microsoft has transitioned into a primarily enterprise cloud business. According to Forbes, in 2018 Microsoft beat usual suspects like Amazon and IBM, generating revenue in excess of $26.7 billion from cloud services alone. Despite the impressive numbers however, financial analysts are continually left unimpressed.
For a platform company whose business model thrives on growing its enterprise user base, a logical move will be to spread its tentacles beyond its home market.
In the past, Microsoft has relied on sales-led programmes like Microsoft4Afrika and BizSpark. These are business support initiatives for local startups that come bundled with free credits for Microsoft's cloud services; apparently in the hope to convert the startups to steady enterprise customers. However, it appears these initiatives haven't moved the needle much, business-wise.
There's another thing. Microsoft may not openly admit it but maintaining software engineering talent in Africa is relatively cheaper than say in Silicon Valley. Highly talented as many of the local developers are, most have not been exposed to projects that will take them to the world-class skill level required. And so, they have a lot more to gain from Microsoft, than the other way around. Kipman himself will be playing the role of a mentor as much as a leader, as he promised that he will visit regularly and be very hands-on with the team.
In the end, it's still a win-win for both Microsoft and the African tech ecosystem. Microsoft deserves the benefit of the doubt for making the first move, which is likely to inspire its peers.
Also, the potential ripple effect of having world-class Mixed Reality and cloud talent resident in Lagos and Nairobi is evident. Some of these engineers will move on to start their own local companies and mentor upcoming engineers.
It's a long term play. Microsoft is probably hoping reap all the goodwill in form of growing loyalty to its cloud products; Africa has the biggest potential for revenue growth. Not many other regions need the practical solutions that Mixed Reality and the cloud will bring as much as Africa does. From locals being able to access lectures from foreign professors, as if in the same room with them, to many of its other practical applications.
The immediate question now is, can Microsoft meet its target of 100 local engineers by the end of 2019? Fortin is optimistic.
"We are already a little space-constrained in terms of workstations for our engineers so expansion is imminent."