Earlier in the year, Microsoft announced plans to support 10,000 start-ups in Africa over the next five years through a series of initiatives including partnerships with accelerators and incubators across the continent. Microsoft believes the vibrant African start-up market is well placed to become a cornerstone of the continent's digital economy, supporting local innovation through relevant solutions to societal challenges.
In line with this commitment, Microsoft has partnered with GreenHouse Labs to launch an acceleration program targeted at start-ups that are pre-series A looking to launch in new markets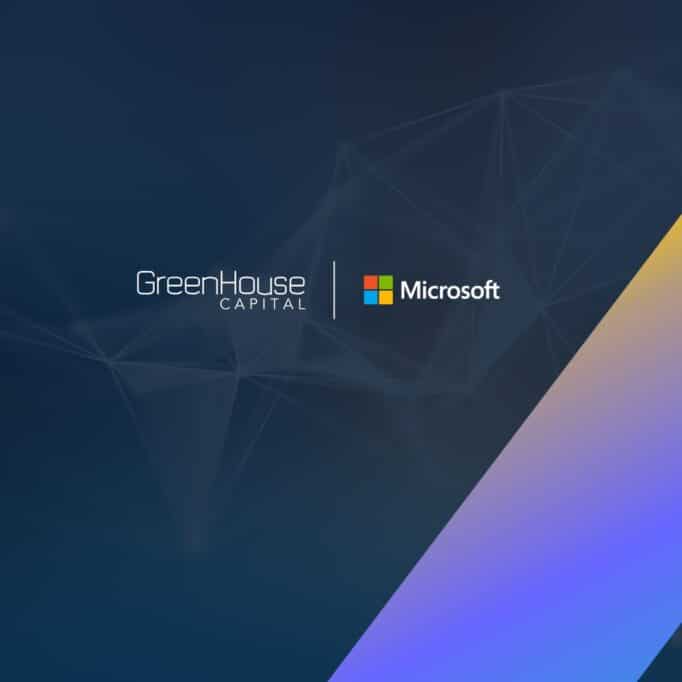 With this partnership, Microsoft aims to provide industry-based African pre-series A stage start-ups with access to new markets, technology infrastructure, technical skills, and funding opportunities to aggressively scale their solutions and leverage the knowledge and networks gained during the program. These start-ups must have validated their model and proven that their products are solving unique problems and are in high demand in the market.
This acceleration program will run for 8 weeks between 2nd May – 27th June 2022 and will feature a demo day session bringing global investors to meet the start-up founders.
The 8 weeks Accelerator is tailored to deliver sessions that are immensely positioned at the massive scale of participating start-ups while also giving a strategic focus to raising their next funding round. Some of the program modules include:
Strategy & Growth
Fundraising for Growth stage Companies
Market Expansion & Operations
Culture & Employee Benefits
Marketing, PR, Communication, Sales and Business Development
Technical Workshops
Applications are currently open for submission here.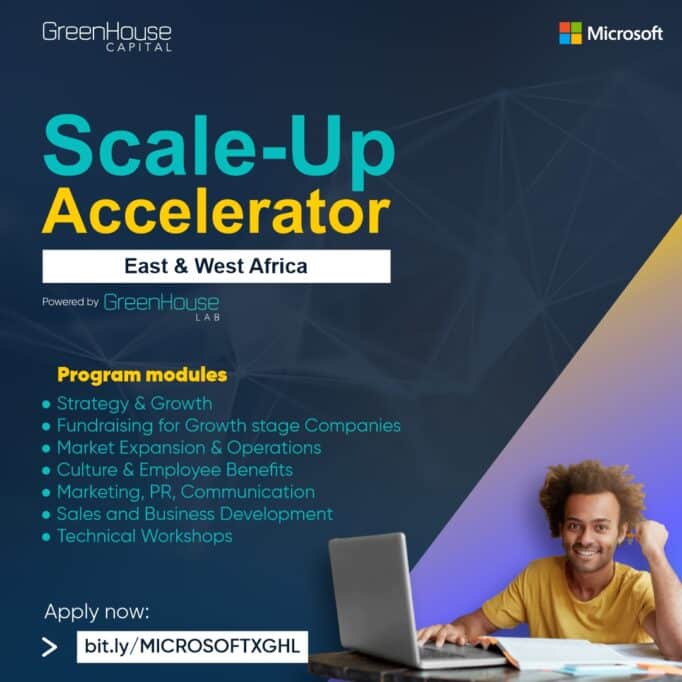 Eligibility Criteria
Start-up must be based in East or West Africa
Best suited for start-ups that are preparing to raise a series A round
Participants must be committed for the entire duration of the program.
Applications open March 22nd, please click the link here to apply.
About GreenHouse Capital
Founded in 2014, GreenHouse Capital (GHC) is a leading African fintech investment fund and platform focused on supporting early-stage companies and world-class emerging market entrepreneurs building the next wave of innovative technology companies. GHC is Africa's largest fintech fund by portfolio size and has invested in leading companies like Flutterwave, Max, and Wallets. GHC believes in "founders backing founders" and is home to Africa's leading accelerator programs for women-led and fintech start-ups. GHC is using its experience, know-how, and track record to expand into emerging markets including the Middle East where it will continue its approach of putting the entrepreneur first and empowering innovation while delivering returns.
Greenhouse.capital
For more information please contact: Oluwadunni Fanibe ([email protected])
About Microsoft
Microsoft (Nasdaq "MSFT" @microsoft) enables digital transformation for the era of an intelligent cloud and an intelligent edge. Its mission is to empower every person and every organisation on the planet to achieve more. For more information, news and insights from Microsoft, please visit Microsoft's News Centre Middle East & Africa.
The opportunity in Africa is immense, but there is a pressing need to adopt digital platforms to accelerate Africa's economic growth and better enable Africans to participate in the global digital economy. Through the Africa Transformation Office, Microsoft focuses on four essential development areas – digital infrastructure, skilling, SMEs and startups, supported by strategic partnerships with industry alliances and coalitions, to fuel investment in Africa and further establish the continent's export of digital services.