On January 22, 2022, we'll be hosting the largest gathering of startup investors, entrepreneurs, and tech enthusiasts in Africa.
As part of activities lined up for the event, we'll be having keynotes, panel sessions, and networking sessions, while an impressive lineup of speakers will be sharing their thoughts on "The next frontier" and how it affects Africa. These speakers and panellists come from diverse industries and varying experiences. So, in no particular order, here are your speakers for Techpoint Build 2021.
Victor Ekwealor
Victor Ekwealor is a technology analyst, entrepreneur, and media professional with extensive experience in the startup ecosystem. He is a gadget enthusiast and has studied and covered innovative technologies over the last few years. Ekwealor believes in the blockchain and that the metaverse is here to stay. He will be your host at Techpoint Build 2021.
Tayo Aina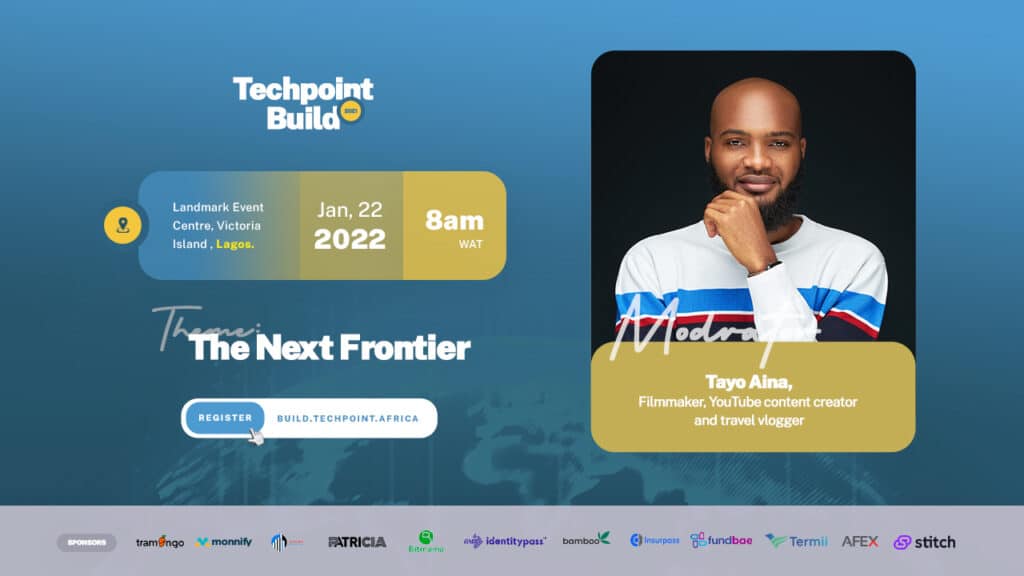 Tayo Aina is a filmmaker, entrepreneur, and YouTuber with over 400,000 followers across all social media platforms. Through his social media handles, Aina continually inspires and tells African stories. He will be moderating the fireside chat titled "Travel 3.0: Exploring new businesses and innovation."
Oluwatobi Boshoro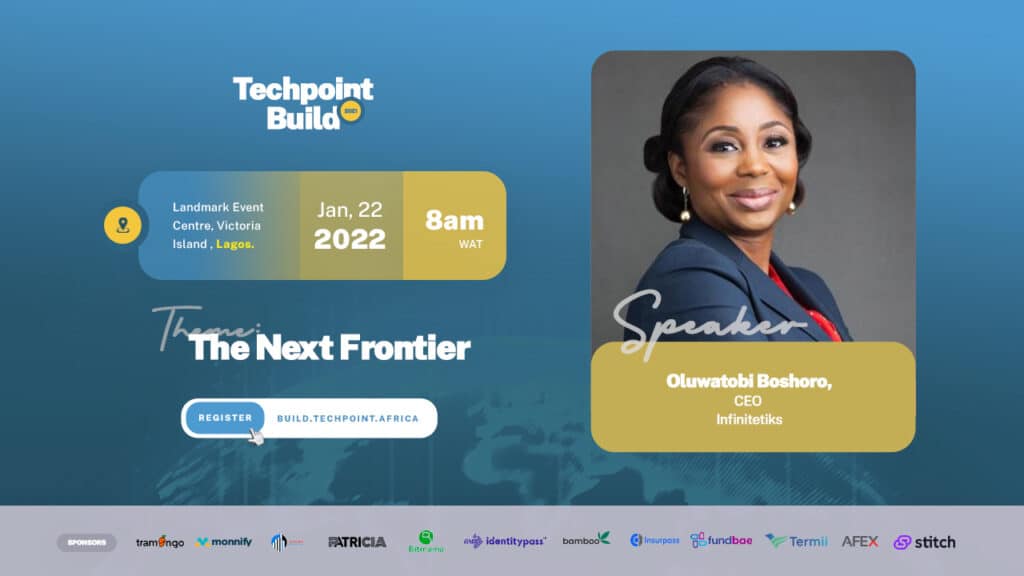 Oluwatobi Boshoro is an innovative and transformational leader with broad-based expertise in business transformation and strategy, marketing, brand management and business development.
Before becoming Infinitetiks's CEO, she was the CEO at Renmoney. Under her leadership, Renmoney made a profit for the first time after 5 years of losses. She also headed Stanbic IBTC's Electronic Banking and Digital Strategy units at various times, where she was part of the team responsible for the delivery of the digital transformation of the bank.
Between 2008 and 2014, Oluwatobi held senior positions at Interswitch Group, where she created the Verve Card brand and business from ground zero whilst managing other roles including Group Head of Issuer Management.
Through the Bosh Foundation, she contributes her quota to increasing the participation of women in the workplace by providing tuition and seed funding for businesses to over 1000 women.
Ayobami Akinnuga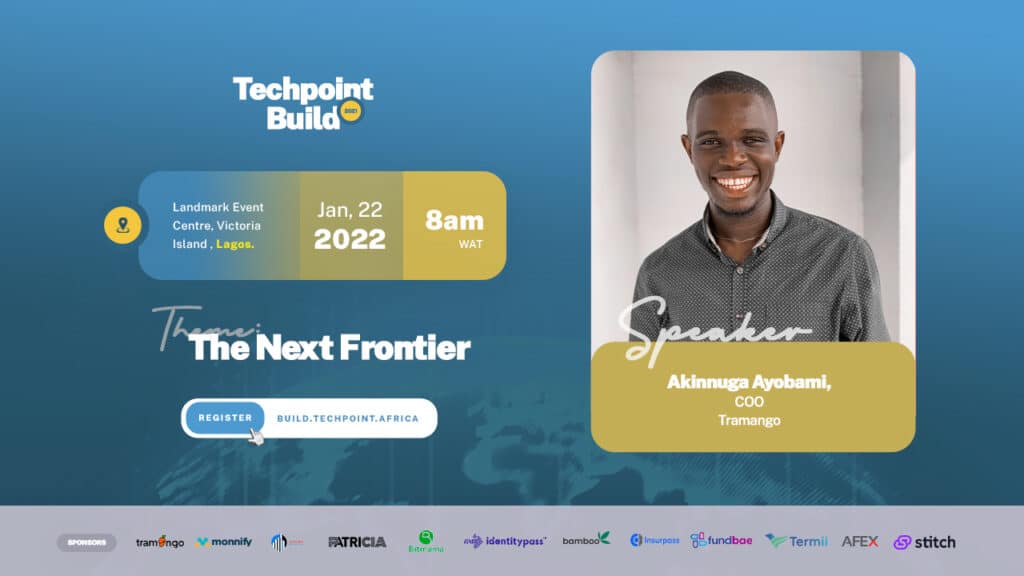 Ayobami Akinnuga is a Chef, Dietitian and Travel Enthusiast whose love for African tourism drove him to start a travel tech company Tramango. His goal is to create memorable travel experiences around Africa for Africans. He is the COO and Co-founder of Tramango.
Seyi Adelaju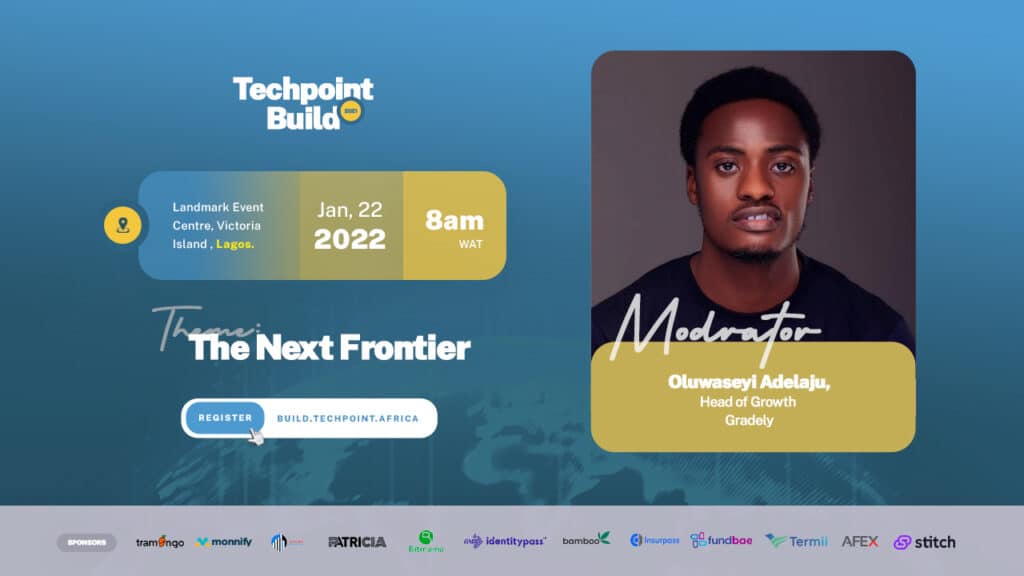 Seyi Adelaju, Gradely's COO, is a trained teacher and education researcher. He previously completed and published groundbreaking research on bibliotherapy and emergent literacy skills at the University of Ibadan, Nigeria.
Adelaju previously worked as a growth manager in a Lagos-based venture studio, where he helped several founders bring their ideas to life with his growth marketing skills. He also previously worked at Schools Compass — an edtech startup — and facilitated partnerships and marketing conversations for telco-backed Roducate learning app.
Addy Awofisayo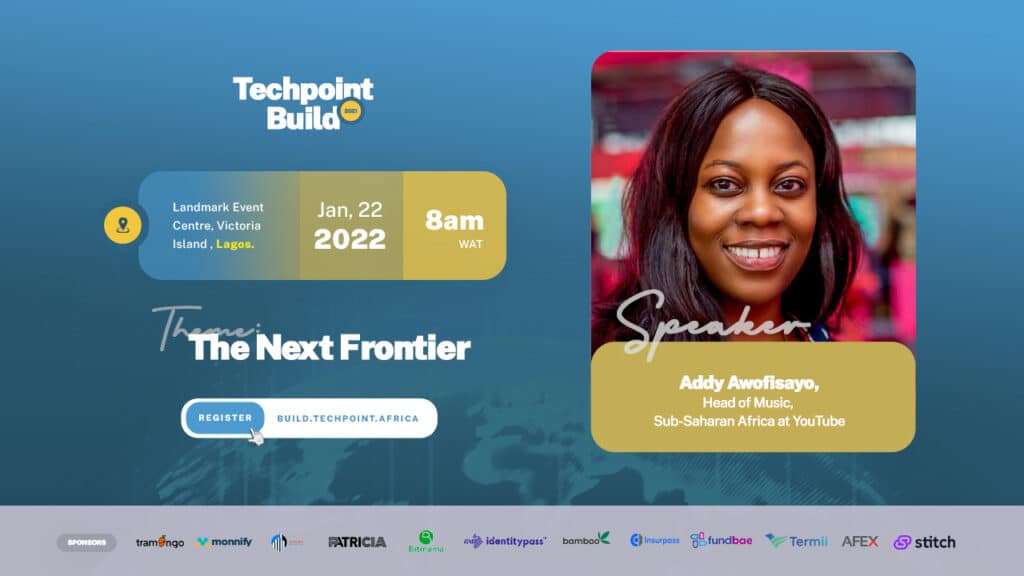 Addy Awofisayo is currently the Head of Music, Sub-Saharan Africa at YouTube, responsible for defining and executing the strategy for African music. In this role, she works with artists, labels and music companies to grow their businesses on YouTube, forming partnerships with organizations to grow the music ecosystem in Africa.
Previously, she led Content Partnerships for Sub-Saharan Africa at YouTube, working with Creators and Media companies on the continent. In that role, she led the launch of initiatives such as Africa Creator Week, YouTubeBlack Voices for Creators and Artists in Africa, and Africa Day Concert hosted by Idris Elba.
Awofisayo is a media and tech professional with over 15 years of global experience working in various strategy, finance, content and partnerships roles across Africa, Europe and North America. She began her career at Microsoft in Washington working in Finance & Strategy.
Kicking off her career in media, she worked at Discovery Communications on the content team for international markets, and also served as the Director for Content and Business Strategy for a Pan-African media organization.
Awofisayo holds a Bachelor's degree from University of Virginia and a Masters from Harvard University.
Ifeanyi Duru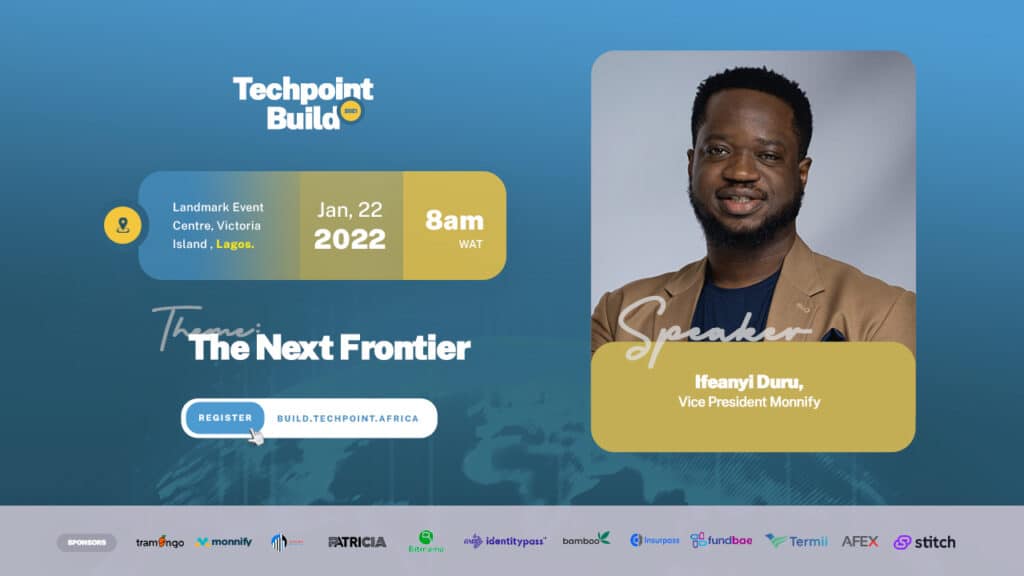 Ifeanyi Duru is the Vice President of Monnify. In his role, he is responsible for developing strategic partnerships to grow revenues for the brand while ensuring the retention of customers by improving their lifecycle experience.
A high-profile leader in Africa's payments industry, Duru has an extensive background in Business Development and Partnerships. Before joining TeamApt, he led Cross-Selling and Partnerships at the Fintech Unicorn — Interswitch Group, anchoring the launch of its Reseller Framework & Channel Partner Program across Africa.
Prior to Interswitch, he managed partnerships at SystemSpecs, Nigeria's foremost fintech tech organization launching the Remita Partnerships Program, and managed relationships with Micro Finance Banks (MFB) and Other Financial Institutions (OFI). He also played an active role on the Treasury Single Account (TSA) project which drives most of the Nigerian government's payments with the development, deployment, and management of the Remita Collection Agency Scheme.
Duru brings 11 years of experience across multiple facets of payment processing and financial services.
Henry Cocobassey
Henry Cocobassey is a Nigerian music executive, NFT collector, and CEO of Unique Sirius. Cocobassey wants to help African music artistes take their music global using NFTs and blockchain technology. Already he has done that with Challex D Boss selling 10,000 copies in 2 weeks.
Ruth Iselema
Ruth Iselema is the founder & CEO of Bitmama Inc., a Blockchain startup with two flagship products, Changera and Bitmama
While Bitmama enables users to transact crypto through a very simple user interface and also provides payment channels such as crypto cards to spend with crypto without converting to fiat, Changera is a solution that makes cross-border payments easy and efficient for businesses and individuals. In October 2021, Bitmama Inc. announced the successful close of its $350k pre-seed round led by Silicon-Valley based Flori Ventures.
A trained pharmacist, Ruth was an early adopter of blockchain in Africa as far back as 2014. At the time, crypto traders mostly relied on social media like WhatsApp and Telegram to exchange coins despite associated risks and the process of conducting cross-border remittances proved very rigid for individuals and businesses.
In 2016, she was inspired to build solutions that address both challenges in parallel. This led to the birth of Bitmama Inc. In 2018, Bitmama emerged one of the startups selected for the inaugural Greenhouse Lab female accelerator by Venture Garden Group.
The company has joined other accelerators and programs like LSETF, Seedstars , and Startup Germany. Bitmama's solutions cater to thousands of users across the globe. Ruth leads the company's globally-distributed team who are passionate and excited about the possibilities of their products, Bitmama and Changera.
Victor Okpala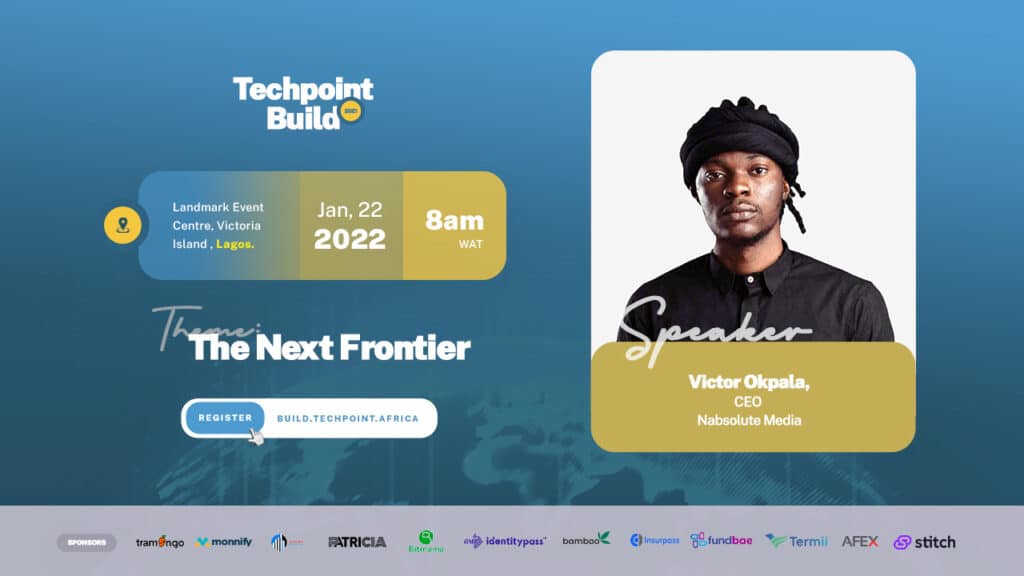 Victor Okpala is a music solutions architect with over eight years of experience that intersects at the crossroads of orchestrating partnerships that move music forward, executing game-changing campaigns, and amplifying stories and experiences that matter. He is currently Spotify's West African Artist and Label Partnerships Manager.
Okpala is the Founder of NABSolute Media, a modern communications agency that caters primarily to the music and creative industry. In 2020, the agency was listed by US publication Billboard as one of the gatekeepers in Africa's entertainment ecosystem for their work in communications.
Recently, Okpala launched a self-marketing tool, dubbed SpinHeard, to help independent artistes build traction for their music for 99% less than standard marketing cost. The platform has been featured on Business Insider, and Okpala delivered his first TEDx Talk at the University of Port Harcourt in November 2021.
Ifeoluwa Dare-Johnson
Ifeoluwa Dare-Johnson is the CEO/Founder of Healthtracka, a venture-backed healthtech company making medical diagnostics accessible with at-home lab testing and digital results.
She is a graduate of biochemistry from the University of Ilorin and holds an MBA from the University of South Wales, UK. Dare-Johnson's career spans several industries with over a decade of marketing experience at tech startups, FMCGs, and the healthcare industry.
Dare-Johnson is experienced at consulting for startups, having helped several startups with product launches and go-to-market strategies. She is also a marketing lecturer at the Chartered Institute of Marketing, UK. She is passionate about building solutions to African problems and believes that nobody is coming to save us; we have to save ourselves. A mentor to many, Dare-Johnson loves to see people break boundaries to achieve their set goals.
Obi Asika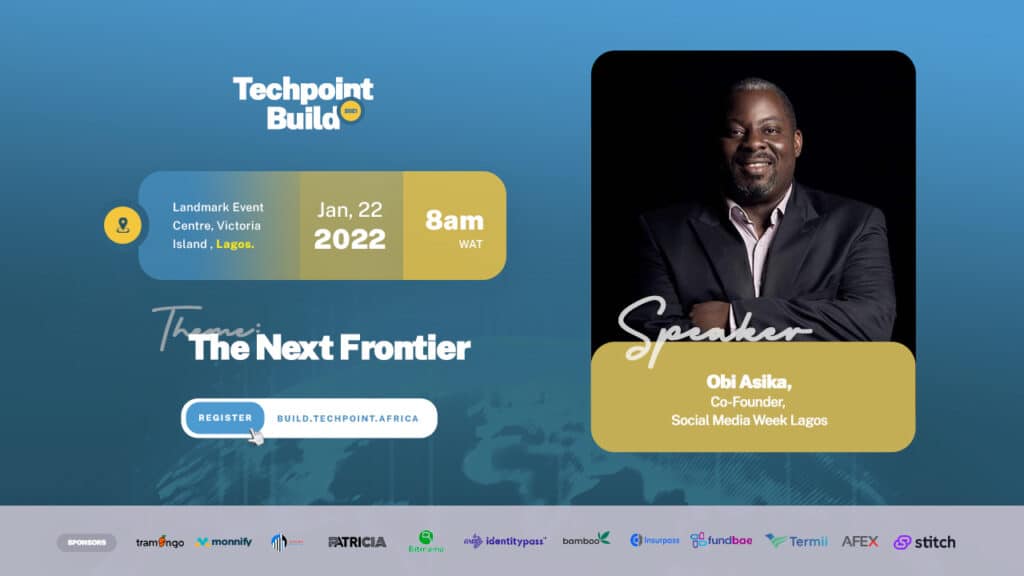 Obi Asika is the Founder of Storm 360 Records and Co-Founder of Social Media Week Lagos, one of the largest new media and technology conferences in Africa. Asika has been promoting and enabling opportunities in the technology, sports, media, and entertainment industries in Nigeria and beyond for decades.
He has been an executive producer for global events, major global TV franchises and festivals, including FIFA U20 World Cup 1999, CAF Nations Cup 2000, Big Brother Nigeria 2006, Dragons Den Nigeria, 2007, The Apprentice Africa 2008, Naija Sings 2009-2012, Calabar Festival 2008, Calabar Rocks TV Series 2008, Soccerex West Africa, and SMW Lagos 2012 – present.
Asika is the National Coordinator of the Technical Working Group for the Creative Industries, Tourism, Culture and Hospitality sectors for the 2020-2030 Media and Long term National Development Plan for the Nigeria 2050 Agenda.
Faiz Bashir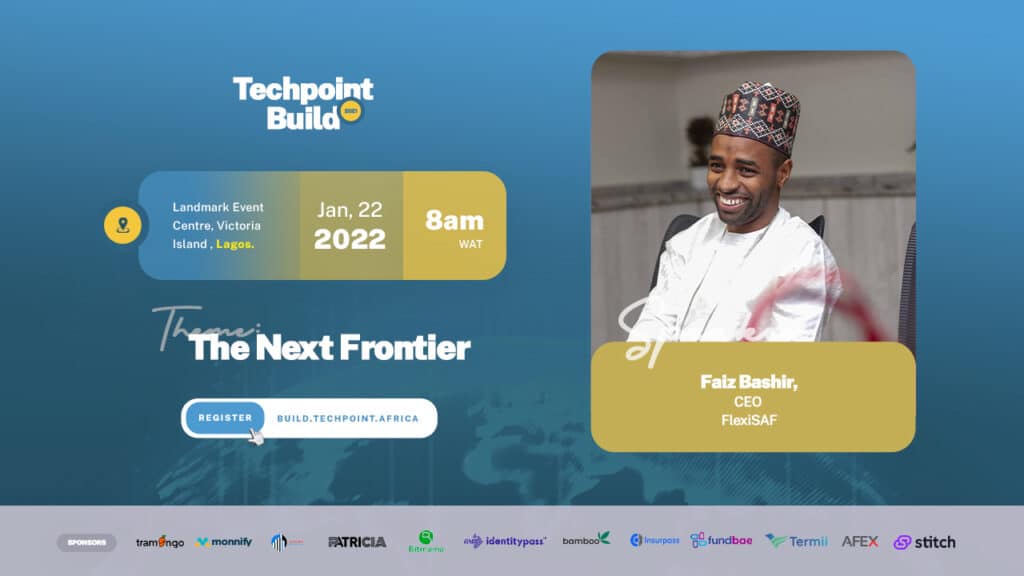 Faiz Bashir, FlexiSAF CEO, is responsible for driving the company's vision and overseeing product development and technology strategy. He co-founded FlexiSAF and has been the CEO since 2010 when it began its full operations.
With significant experience in the software industry, having worked in both technical and business roles, Bashir is ambitious and enthusiastic about improving the quality of education in Nigeria and sub-Saharan Africa using technology. He is also passionate about revolutionising the Nigerian software industry by providing quality and valuable software that meets international software engineering standards.
Bashir possesses a B. Eng. in Electrical and Electronics Engineering from Abubakar Tafawa Balewa University, Bauchi, Nigeria and an MSc in Real-Time Software Engineering from the University of Technology, Malaysia, graduating as the best student in his faculty.
Coming from a background that values education and the experience gained with FlexiSAF, Bashir believes education is the greatest asset that anyone can have and is committed to supporting and creating opportunities for out-of-school children and improving the quality of education using technology through the FlexiSAF Foundation. He believes that quality education is the ultimate solution to the chronic challenges of Nigeria and other developing countries.
Adia Sowho
Adia Sowho is the Chief Marketing Officer for MTN Nigeria. She has successfully designed, built, and scaled tech-driven companies in emerging markets. Sowho, a graduate of Northwestern University's Kellogg School of Management, also graduated from the University of Sheffield with a degree in electronic and electrical engineering.
She was previously the interim CEO for Thrive Agric, a Nigerian agritech startup. Before that, she was the VP of Growth and Managing Director, Nigeria for Migo (formerly Mines.io) — a machine learning-powered instant credit platform. She was also the Director of Digital Business at 9mobile (formerly Etisalat Nigeria), where she was responsible for partnering with startups to deliver mobile content, advertising, financial, and API services.
Alain Nteff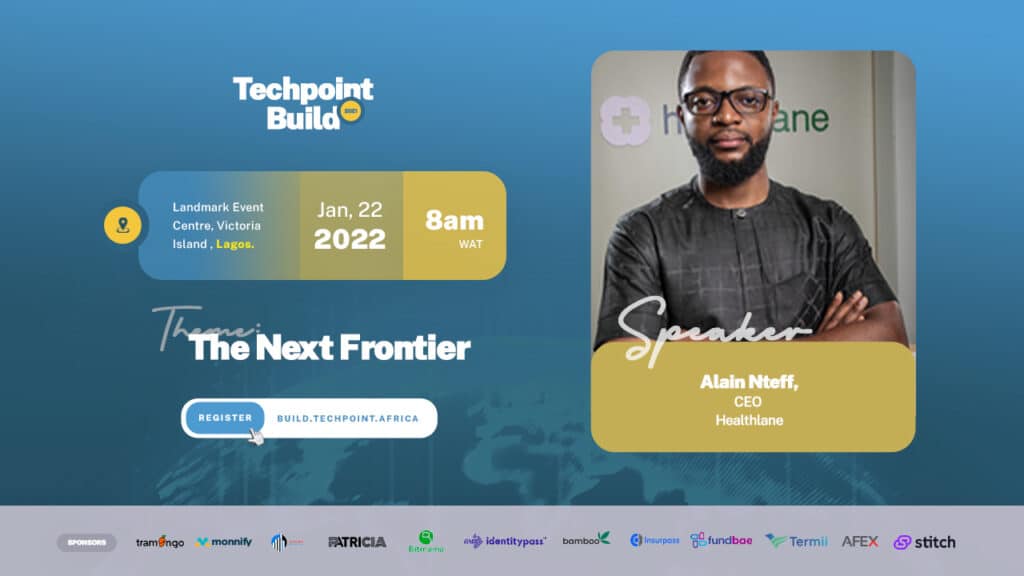 Alain Nteff is the Founder of healthtech startup, Healthlane. Before founding Healthlane in 2012, the Cameroonian founded GiftedMom, a healthtech startup that uses low-cost technology to provide health information to pregnant women and new mothers. In November 2021, Healthtech launched its Nigerian operations to offer healthcare solutions to Nigerians.
This is not a comprehensive list of all our speakers and will be updated as we receive confirmation. Registrations are still ongoing. Visit build.techpoint.africa to save your seat.