Good day
Oluwanifemi, here
Today, I'm discussing:
Crypto at AFCON
Touch and Pay (TAP)'s Cowry card
Crypto ads at AFCON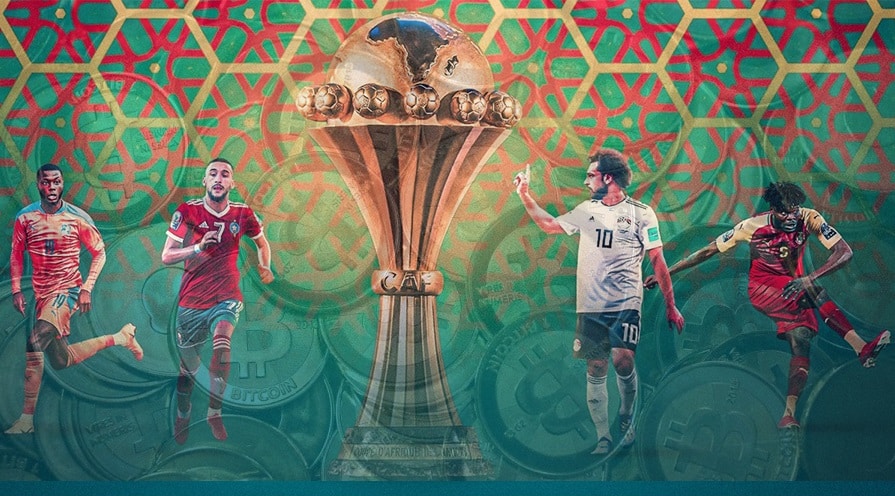 The African Cup of Nations (AFCON) 2022 kicked off on Sunday, January 9, in Cameroon. Although there have been multiple postponements, anticipation didn't quite wane. So far, four matches have been played, and many more are to come before the finale on February 6.
I don't know a lot about sports, but I've grown a liking for football, and I've been conveniently drawn to foreign leagues, especially the Premier League and UEFA Champions League. Following the buzz around AFCON, I asked Emmanuel Paul if players were on an international break. "Apparently not," he replied.
Africa is a great exporter of talents, and this includes football. This means some foreign clubs would have to miss their players for some weeks. Well, my real worry was Chelsea having Kepa Arrizabalaga man the nets for its upcoming major matches😐, instead of Mendy, who is off to make Senegal proud. Anyways, the entire situation was surprising since AFCON is one of the world's major continental tournaments, like Euros and Copa America.
Want to know something even more surprising? Binance is a major sponsor for AFCON. Before expressing my main concern, I also found that Nigerian-founded payments startup, Flutterwave partnered with Afrosport TV, the cable channel that acquired AFCON broadcast rights. Cool, isn't it?
So, back to Binance. Getting the global crypto-trading platform on AFCON basically translates to legitimately allowing millions of Africans to see crypto ads on every matchday. The terms of the partnership involve having Binance adverts placed on the perimeter boards on all the stadiums hosting AFCON matches. 52 live matches!
Oh, the irony. I hope we're not quick to forget the hostility of African central banks and regulatory agencies toward digital currencies. One that readily comes to mind is the Central Bank of Nigeria (CBN) restricting cryptocurrency in Nigeria. Despite all that, Africa still tops the chart regarding peer-to-peer (P2P) payment platforms in terms of transaction volume globally. Source? 2020 and 2021 stats.
Recall? Nigeria continues to lead crypto peer-to-peer transactions
It might not be convenient to argue that the football governing body for Africa, the Confederation of Africa Football (CAF), isn't aware of this apathy. Does this further confirm the suspicion that African governments, like many other countries, are comfortable with leaving the cryptocurrency sector unregulated only to clamp down on it occasionally?
It's not new. Between 2018 and now, more cryptocurrency and blockchain companies have gotten into sports worldwide. A crypto-trading platform, eToro is one of Europe's biggest football sponsors. Clubs like Tottenham Hotspur FC, Brighton & Hove Albion FC, Cardiff City FC, Crystal Palace FC, Leicester City FC, Newcastle United FC, and Southampton FC make the list. In fact, in 2021, Binance became the main jersey sponsor for S.S. Lazio, an Italian football club.
Crypto.com sponsored the US Superbowl for $700 million, and FTX has shelled out almost $150 million for the NBA's Miami Heat.
Bolu, our reporter covering cryptocurrency and blockchain, can enlighten you, our esteemed readers, about crypto use cases in sports. Only if you ask. Leave your request in the comment section.
Whether this was an oversight or the sports body chose to look away from the hostility instead of losing investor funds, it seems sports is playing a good role here in supporting digital currencies in Africa. Well…
Cashless bus rides with Cowry card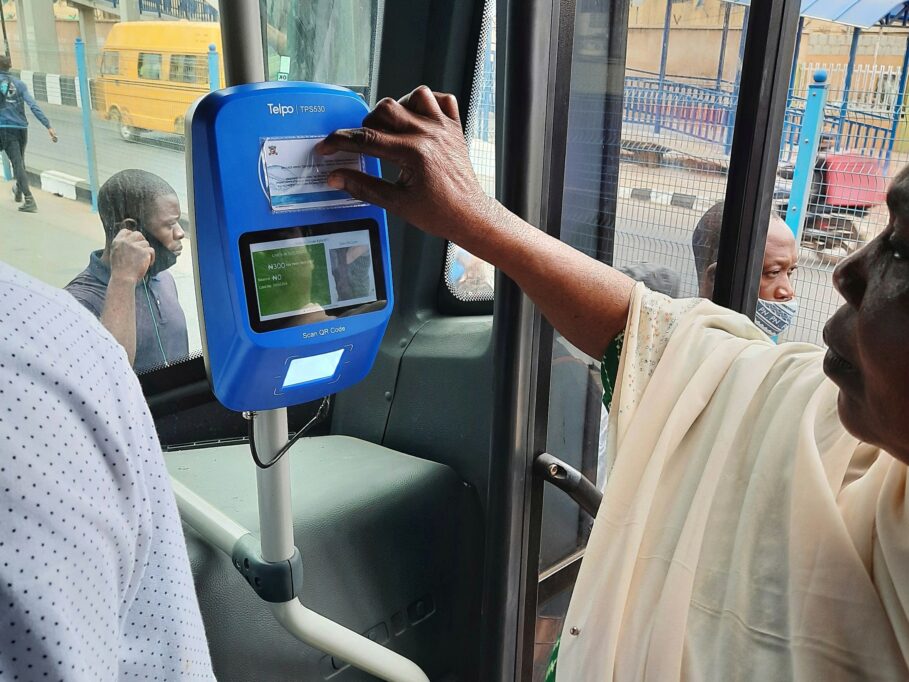 Have you ever thought about paying for your bus fare with a bank card or transferring money to your bus conductor?
Well, if you've lived in Lagos for long enough, you'll know that's something that might never happen. Conductors like speed; they want transactions to be done on time and will even ask you to "enter with your change."
But what if you don't have change or worse, you forget your wallet at home? Scenarios like this propelled Micheal Oluwole and Olamide Afolabi to start the company, Touch and Pay (TAP).
TAP is the company behind the Cowry cards used to pay for bus fares on BRT buses. The cards are Near Field Communication (NFC) enabled, so payment can be made with a single touch.
According to Oluwole and Afolabi, the idea behind TAP is to create something close to cash transactions as this is the best way to digitise transactions in the informal sector where cash reigns supreme.
They spoke to Bolu about how they got the Lagos deal, their ups and downs and some of the big plans they have for the future.
Read all about it here: How Touch and Pay (TAP) got 1.5 million Lagosians to adopt cashless bus rides
What else I'm reading
Opportunities
Have a productive week ahead!