Living with disabilities means several things to different people. Faustina Urassa, Programme Officer at the Kilimanjaro Association of Spinal Cord Injury (KASI), Tanzania, sees it as an opportunity to help others who have lost their ability to walk.
Urassa trains people who have suffered from spinal cord injury how to use wheelchairs. Using a wheelchair herself, she says, "if you have the appropriate wheelchair that meets your needs and suits you, you'll forget about your disability."
For young South African, Gift Moloke, living with disabilities means a difficult schooling process. Moloke, who has down syndrome, was rejected by several schools his mother applied to.
According to the United Nations (UN), 80 million people live with disabilities in Africa. However, the World Health Organisation (WHO) puts the number of people living with disabilities at 300 million.
While the numbers might be inaccurate, the story of Urassa and young Moloke are not the only ones on the continent. While it is already difficult to live with these disabilities, society makes it even more difficult.
The UN also affirms that most Africans living with disabilities are excluded from school and work opportunities.
In 1992, the UN proclaimed December 3 as the International Day of Persons with Disabilities in a bid to "promote an understanding of disability issues and mobilize support for the dignity, rights, and well-being of persons living with disabilities."
From people living with learning disabilities to stuttering and being deaf, we have explored what living is like for people with disabilities and the role of technology in making life easier.
Notably, Techpoint Africa has, at different times, covered tech tools that can ease life and work for people living with specific forms of disabilities like stuttering, deafness, Dyslexia, and Dyscalculia, among other learning disabilities.
In celebration of the International Day of the Disabled, we are looking at four tech innovations that could help people living with disabilities globally.
Tactile watches for the visually impaired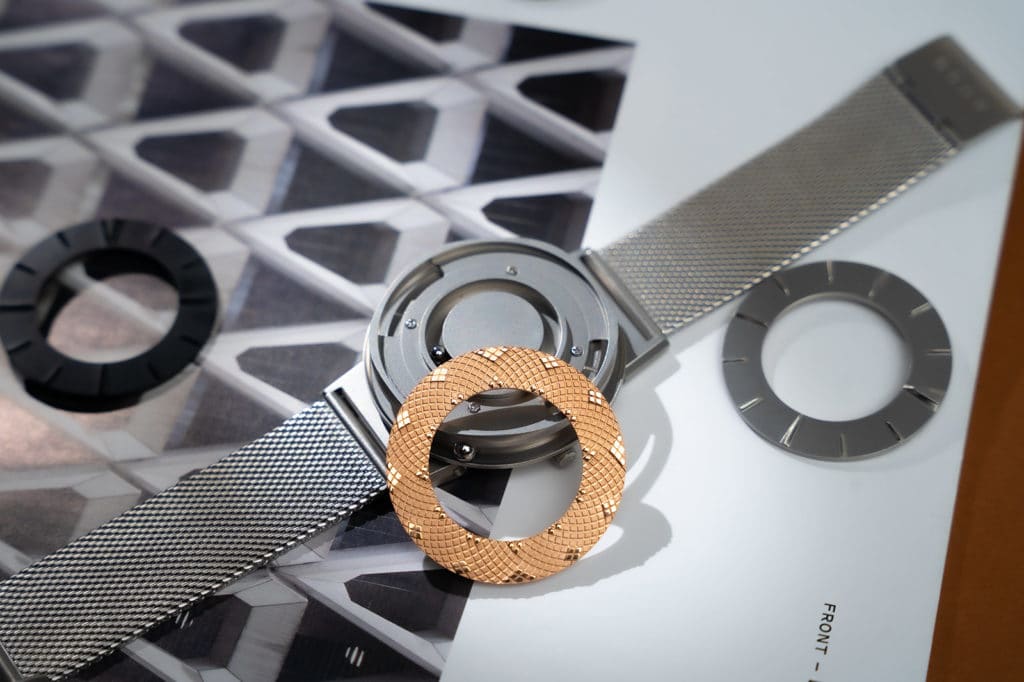 Hyungsoo Kim, CEO, Eone timepieces, created the Eone when he realised that all watches and clocks rely heavily on vision.
"Could there be a way to cater for the blind?" he thought to himself. Kim and his team went to work and came up with the Eone.
The Eone allows users to check the time simply by touching and looking at it. Think of it as a regular watch, but it has balls instead of an hour and minute hand. One on the surface indicates the minute, and another on the side that shows the hour.
Eone stands for Everyone. Kim believes that products and services should be inclusive, and while his invention works well for the blind, people with vision can use it.
Recalling when a group of visually impaired persons was testing the Eone, Kim was asked if the watch was made specifically for the blind.
"I said yes and expected a positive response, but they said, 'that's not what we want; what we want is what everyone else also likes.'"
Returning the sense of touch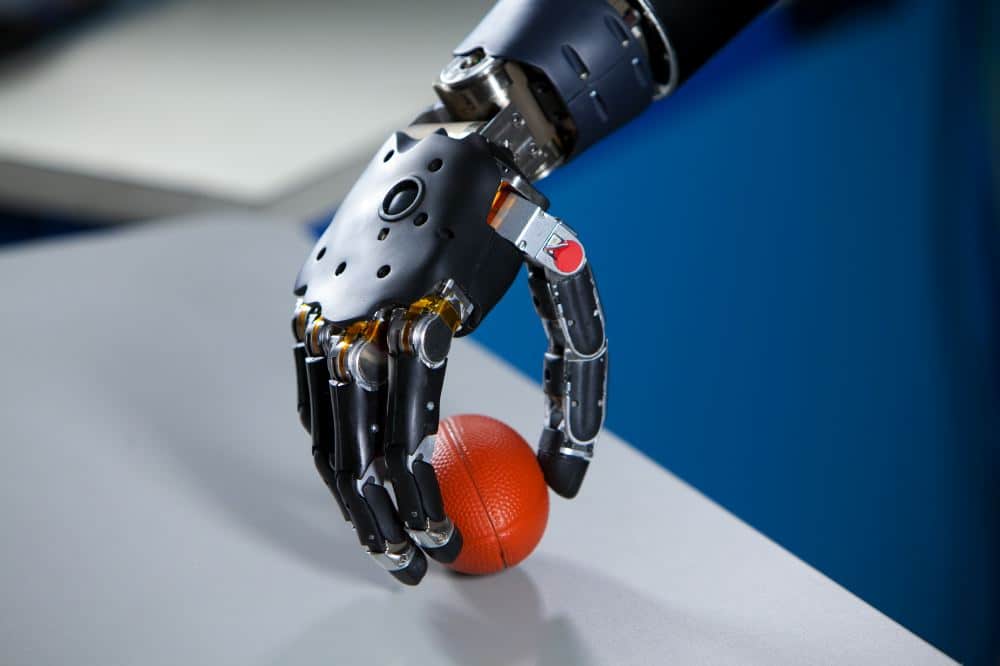 While prosthetic limbs are nothing like the natural, they can give amputees something close.
Dr Luke Osborne, a researcher at John Hopkins University, Baltimore, US, wants to get prosthetic limbs even close to being natural with his invention, E-dermis.
The invention could return the sense of touch to prosthetic users. The tech works with a phenomenon known as phantom limb syndrome.
According to Osborne, it is a "sensation where you've lost a limb or part of a limb, but you can still feel it. The region of the brain that represents the limb is still there and still working to some extent."
Osborne wants to tap into this sensation and help people who have lost a limb feel things they've not been able to for a while.
Eliminating stigma with fashionable prosthetics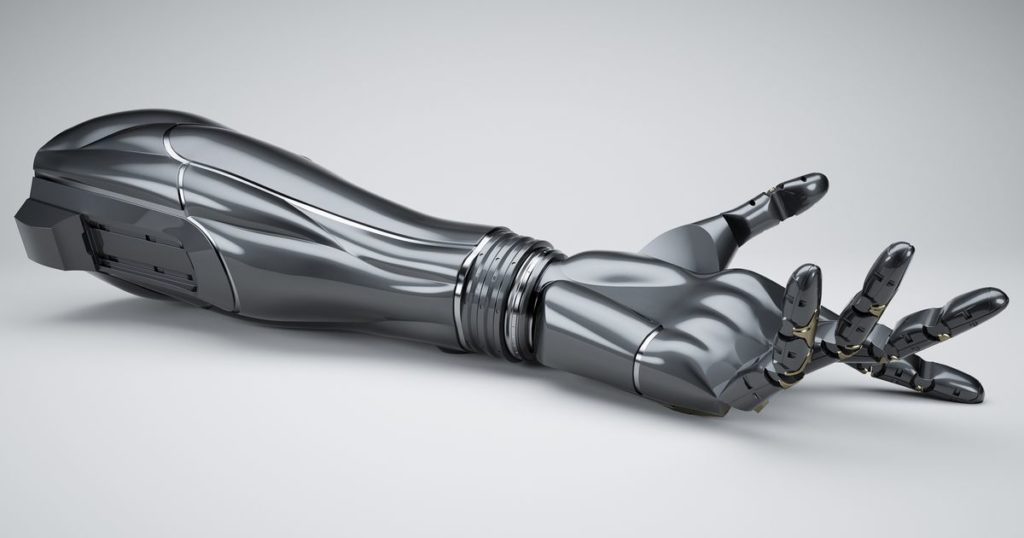 While Osborne is looking to return the sense of touch to prosthetic limbs, a group of video game enthusiasts is working on making it life-like.
A video game company and a company that develops bionic arms — DEUS Ex Universe and Open Bionics — came together to create prosthetics that are more than just medical devices.
Open Bionics Co-founder, Joel Gibbard says, "what we are trying to do is change the prosthetics industry so we can offer affordable, functional, and beautiful prosthetic devices to amputees."
Looking like something out of a video game, Andre Vu, Executive Brand Director of DEUS Ex Universe, says they wanted the device to be something people wore fashionably.
Open Bionics has made a semi-functional prototype of these fashionable bionic arms and hopes to perfect the useability.
Translating sign language into speech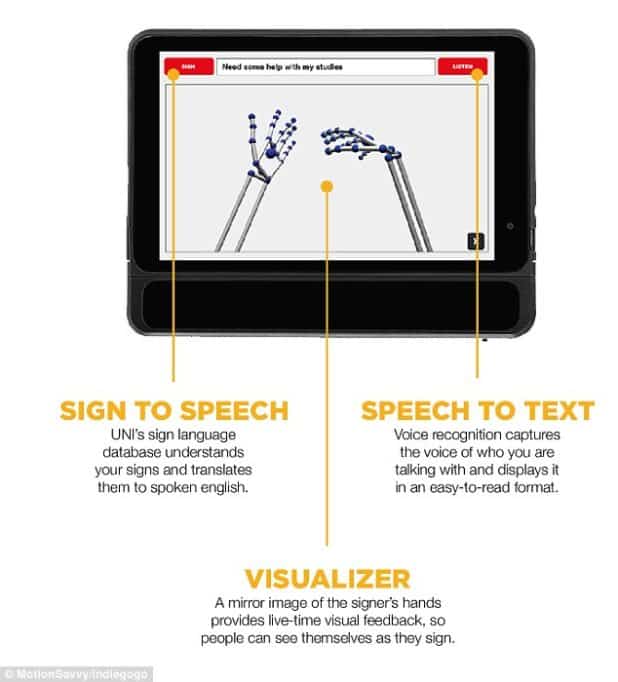 Uni, a device created by MotionSavvy, converts sign language into text or speech, making it possible for deaf people to communicate effectively.
In a demo by Alexandr Opalka, MotionSavvy CTO, the device read his hand and converted it into speech.
Using sensors with dual cameras, it detects the movement of joints in the hands and fingers and interprets them into speech.
While assistive technology is great, most of them are pretty expensive and inaccessible to many people with disabilities.
According to the UN, 200 million people globally need assistive tech for low vision and over 400 million require products that assist hearing.
While the high price tag of these devices contributes to their inaccessibility, they are often not included in welfare schemes, making them even more expensive in high-income countries.
More attention needs to be paid to assistive tech but, more importantly, persons with disabilities.