If you're a fan of action thrillers, you've probably seen security operatives working with hi-tech gadgets like smart glasses and smartwatches (looking at you, James Bond). In case you're wondering if those are real or if they'll ever be commonplace in Africa, we are taking a closer look at a Nigerian-founded company building hi-tech gadgets but with a twist.
A conversation about Nigeria's security challenges could fill an encyclopedia. Besides the numerous lives lost, they have also had a significant economic impact, costing the country billions of dollars.
The Institute for Economics and Peace 'Global Peace Index 2021: Measuring Peace in a Complex World, Sydney, June 2021 report reveals that Nigeria lost $40 billion in 2020 to insecurity -- Unknown gunmen, robberies and theft, and others.
Moreso, in 2020, it lost about $12 million to electronic fraud in nine months. If Deloitte West Africa's report is to be believed, then the country has lost $13 billion to cybercrime in ten years.
For a textile businessman who received frequent supplies from Northern Nigeria, these were more than just statistics for him.
It was a typical day in 2015, and he had just received a familiar call stating that another unforeseen circumstance had disrupted his supply yet again, and he was fed up.
I sent items regularly from Lagos to Kano, and I kept hearing that the containers went missing, vanished. Where are the goods? Where's the driver?"
With no answers forthcoming, he installed tracking devices, which didn't do much because the perpetrators always disarmed them.
Then came the light bulb moment. Monsuru Anifowoshe figured he could build a drone to monitor his trucks.
"To me, it seemed like the perfect thing to build while also rendering service to other people who were, say, producers or importers who had customers around Nigeria. So I built a UAV or UAS system to monitor my goods to ensure they went to the right place at the right time."
Side note: UAV stands for Unmanned Aerial Vehicle, and UAS stands for Unmanned Aircraft Systems.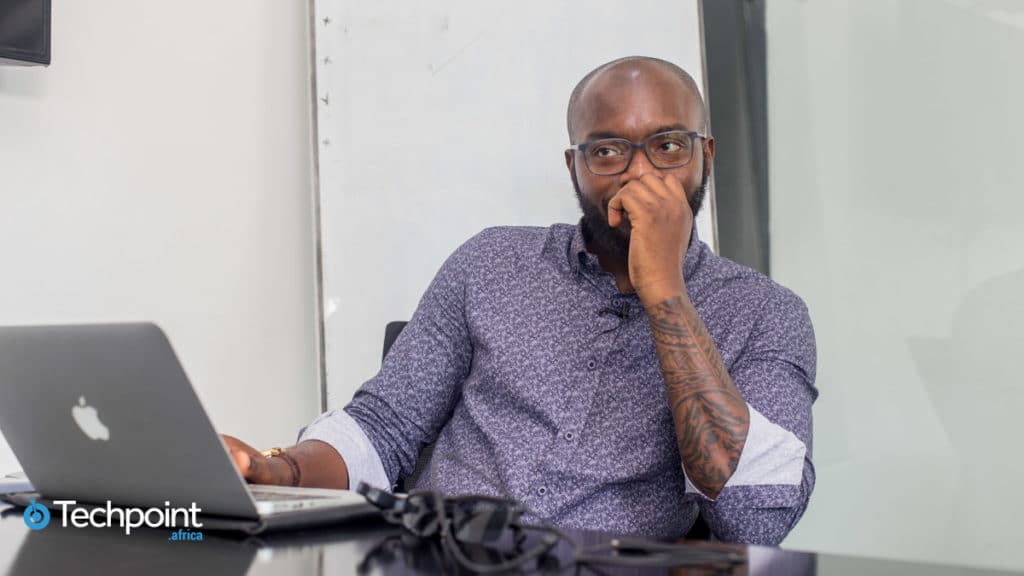 If you've been following the startup space, you may have noticed how startup or company founders sometimes start a business because of a problem they had which no one was fixing.
Monsuru, however, maintains that his reasons were purely selfish. It was when they started building that they talked to other people in the market and realised that there was an opportunity to do something for others too.
However, having always run a business, Monsuru, a chemical engineering graduate from the University of Lagos, had no idea how to design UAVs or UAS systems. He had to acquire some knowledge and skills about UAVs to communicate with design companies effectively, specifically, industrial design companies.
"So it made it easier to talk to professional design companies, and whenever they brought designs, I could say no it can not be like this; it should be like that," Monsuru says.
In 2017, he brought in Mcdonald Ukah, an economist with solid business acumen, as a co-founder to help with the company's business development efforts.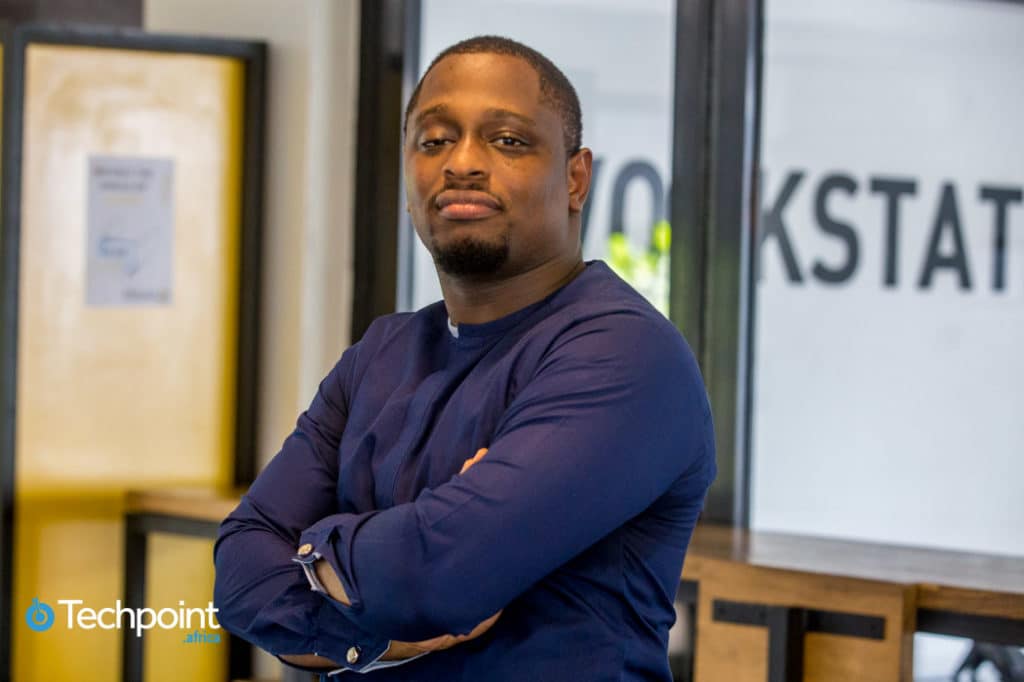 We've delved deep into the difficulties of building a hardware business in Nigeria, and the co-founders experienced this first hand when developing prototypes for Kifta's different products. The usual suspects like unreliable power and lack of local talent were major bottlenecks the company faced.
Despite the challenges, they built a proper team of experts from different continents. Not minding the cost and the time zone issues, he explains that he didn't have time for trial and error, and he just wanted to get the best people who had done something similar and build a working prototype.
The UAV prototype cost $450k, and it took three years to complete.
Sidenote: The average seed round for software startups in Africa as of 2021 is $1.5 million. Almost a third of that was spent on building one prototype for a hardware startup.
Following the success of the UAV prototype, Kifta Technologies was born, and the company now boasts different UAS systems, including firefighting UAS, Naval UAS, Unmanned Surface Vehicle (USV), and the regular UAS that is not deployed over a body of water.
All these products have unique and mouth-watering features.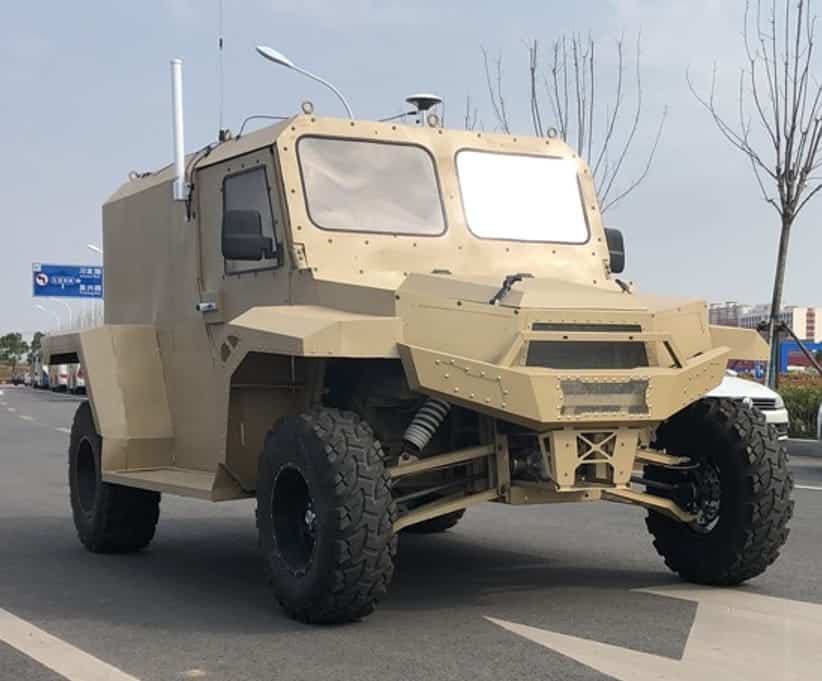 According to Monsuru, one of the UAVs, which can travel for nine hours, uses a wireless link where the device communicates with other devices through radio waves.
"It can go from Lagos to South Africa, charge for a bit, and make it back to Nigeria."
Besides UAS, the company currently has a diverse range of hardware and software products. There are devices for the police, military, churches, schools, and identification systems.
Monsuru, however, admits that those for churches and schools are less sophisticated than the others.
"We have a couple of software that we use for pipeline security, power cable security, and border security. Some of them are like the DAS system, the DTS system, and the SCADA system. Most of these things are powered by specific hardware which we use for their operations," he says.
Of all the equipment, we got to see what the police and identification glasses look like and the possible use cases. Forgive my colleagues for encouraging Monsuru to place me in his facial recognition database as a wanted person. You can watch the video below.
Business model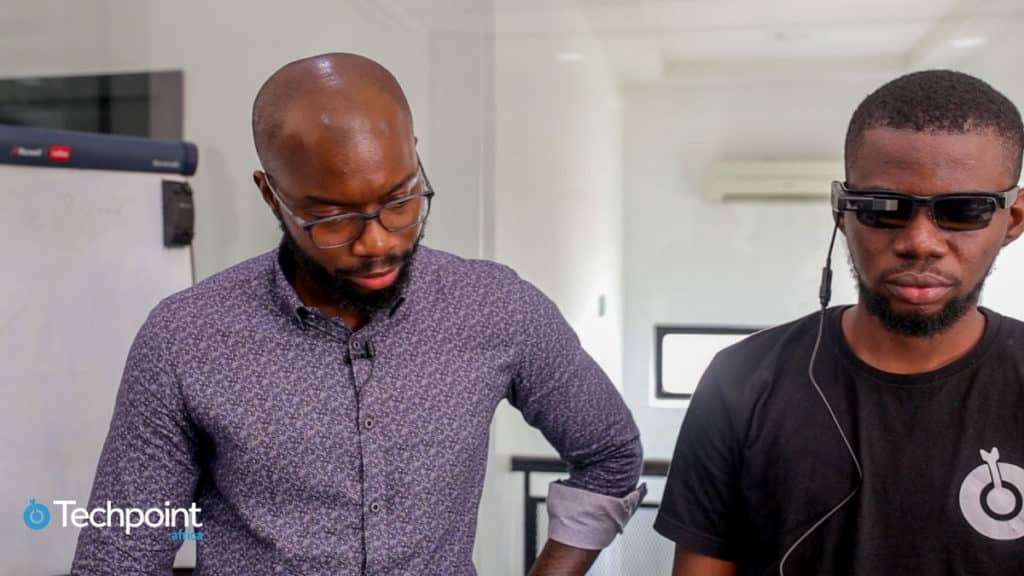 Kifta's business model is simple: sell these hardware and software products to clients. The company currently has clients from different countries, but it has very minimal operation in Nigeria.
"We might sell to an entity in Nigeria that wants to use it for their operations, and they will have to talk to the regulators by themselves. It is not yet fully operational commercially," he reveals.
Kifta mainly runs a B2B model focusing on African businesses. Interestingly, it gets lots of clients from outside the continent. It also licenses some of its proprietary technology, like the pipeline security software, to companies who want to use them.
The company's smart glasses, which can see up to 20 kilometres and has a facial and licence plate recognition system, is also gaining traction with security agencies in Africa. There are also industry and educational use cases.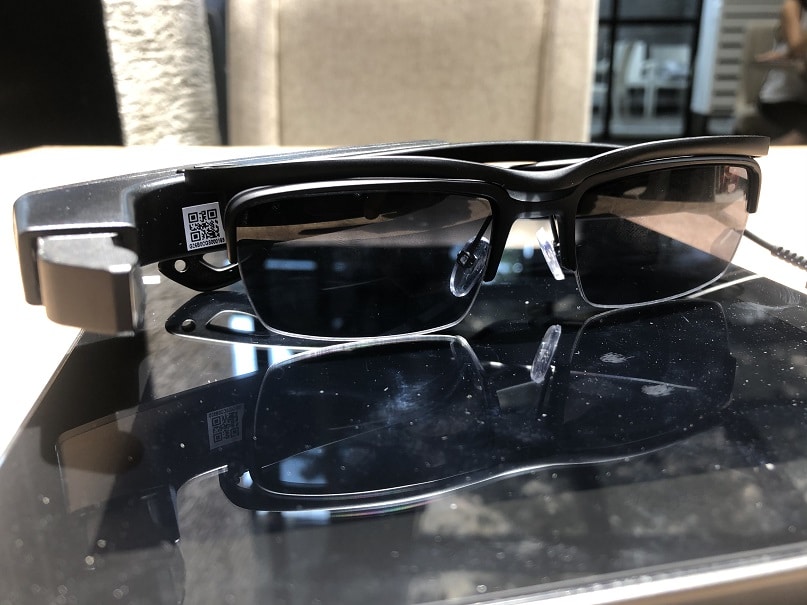 You know, sometimes you develop a project and then stumble on another use case. In the manufacturing industry, we have a function that can record a step by step process on how to assemble this (smart glasses). It can record it for any newbie. The person wears this, and it lectures them. You open the motherboard; you screw it this way.
"Let's say you sign a six-month or one-year deal with an expatriate. After that one year, you're certain that the ex-pat has transferred whatever knowledge into your system, and the AI in the glasses transmits it in a step by step process. The glasses teach whatever knowledge that ex-pat has transmitted or shared."
The company leverages its expertise in AI and AR to develop IoT devices for different industries. It currently has a partnership with a Rwandan company to develop IoT for farms. A method that promises to be a big boost for the country's agricultural sector.
Other African countries also use its products, but he didn't mention which for security reasons. Trust us, we asked.
Despite having several exciting products that could be relevant to the Nigerian situation, we found it quite telling that Kifta Technologies does not have much traction in Nigeria compared to other African countries.
Its smart glasses, for example, could be relevant to Nigerian law enforcement agencies. Features like the recognition software, location search, and live transmission would help them fulfil their duties while keeping them accountable.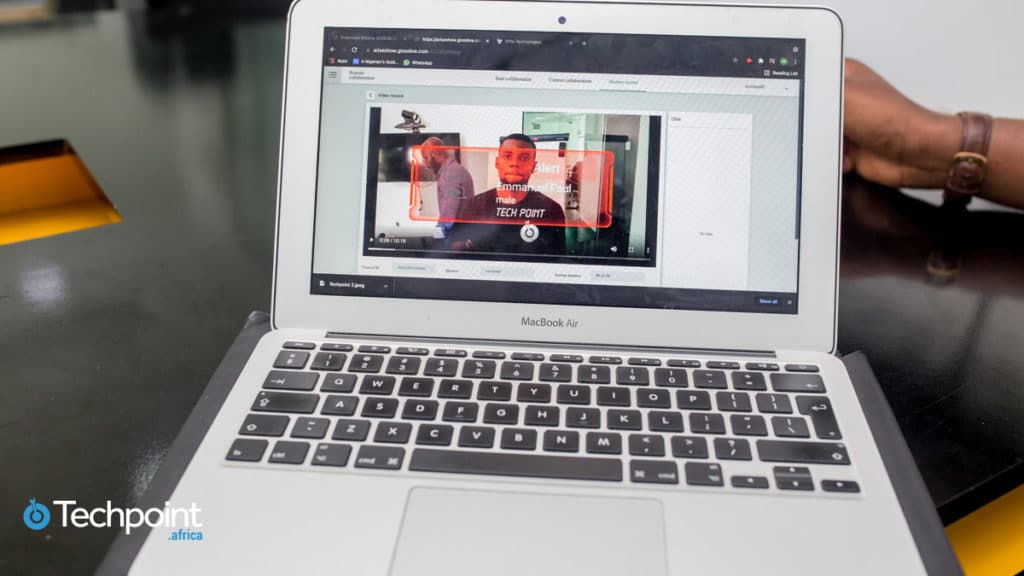 The glasses could be connected to the National Identity Number (NIN) database if needed. So why has adoption stalled in Nigeria? Monsuru maintains that it's a problem of accessing the right people.
"If you want to install security cameras in our airports or along our borders, it's not as easy as waltzing into the customs office and saying I want to see the DG. And it's not as easy as sending them a cold email as you would send to a private company. For a government agency, it doesn't happen.
"There have been situations where I tried to visit some of these places, and the security sent me away at the gate. Their favourite excuse is I can't come in without an appointment. How do I get an appointment when the contact phone number doesn't even work, and I didn't get a reply to my email?" he asks.
Nigeria's power issues also ensure that Kifta limits its production. The production process of those products requires very steady power, and we learnt that even a 1 - 2% voltage increase could damage the whole prototype if it's not configured correctly.
"As much as it's beautiful to have all of these, adopting them in Nigeria is quite difficult, which is why most of our business and customers are not in Nigeria," Monsuru says.
He believes that since the high-tech defence industry is still young, most regulators are unaware that Nigerians are doing such innovations. He recommends that processes to reach relevant people should be put in place.
So far, the company has been bootstrapping and has never raised any institutional funding. It is, however, planning to raise funds to support some of its exciting plans.
Commercialising defence technologies
According to Monsuru, one reason Kifta is trying to raise now is to expand its offerings to serve a broader market.
For him, since every facet of the hi-tech industry is quite niche, the company is working on expanding its offerings by implementing a drones-as-a-service platform in collaboration with logistics companies. Maybe not for small packages, but decent-sized parcels.
In the long run, we're also looking to scale up our UAS systems into building an air cargo system able to take a 3-ton payload that can move for five hours at a stretch," he reveals.
Monsuru believes that the UAS system could significantly impact logistics in Nigeria. It would be fitted with storage systems and help many farmers get goods to the market in record time.
"It's a two-way thing, where you offer the logistics and help the farmers to become part of the global trade. By cutting off the middlemen completely, who, I must say, are responsible for the hike in food prices.
"Imagine a basket of tomatoes in Maiduguri is ₦500, but when it gets to Lagos, it's already ₦5,500. The middlemen will tell you that they incur all the risks, which was the same issue I had. So imagine you can build something where the producers can connect directly to the buyer.
"They (the producers) now have the opportunity to sell a bit higher. So a farmer that sells for ₦500 can sell for ₦1500."
He also points out that building a cargo UAV to ensure speedy transfer of goods would have significant ripple effects on the economy and, of course, the environment.
"Obviously, it's going to be autonomous. It will be designed for that purpose, so it takes away a lot of associated costs because it's designed for that purpose against normal cargo planes that weren't designed for that purpose. And because a portion of it is electric, it's going to reduce emissions, following all those wonderful things we're trying to do."
Effective logistics has been a considerable challenge for both traditional and electronic commerce in Nigeria. The entire industry has struggled, and every facet of the problems they face runs deep.
Despite the country's well-documented challenges, the company plans to introduce a manufacturing plant in Nigeria. Though every element might not be made here, it intends to produce enough for the products to qualify as Nigerian-made.
There are interesting times ahead for Kifta, and if its defence technologies are transferred to a sector like commerce, it could be potentially game-changing. For now, Monsuru encourages the government to improve support for innovative hardware developers.
He also wants to see more talented people delve into the hardware industry. He argues that while software engineering has gone mainstream, other types of talent like firmware engineers and propulsion and control systems engineers are hard to come by.
"There might be some, but have they coded into a hardware product? Because a propulsion system can be used in a manufacturing plant or a petrochemical plant, or wherever. But I'm talking in terms of UAVs, smart glasses, how they move from one phase to another, How one part kicks off and what part goes back."
Are you a talented person out there, and this seems like it's describing you? Kifta is hiring for as many as nine positions, and the company is actively looking for people like you.
"They can always go to the website kiftatechnologies.com. And we might even increase that depending on what we decide internally on the industries we're looking to expand to. Please, I'm looking for wonderful talent, and we pay considerably well. Maths people, physics people, come," he declares.
So what do you think? Let's hear your thoughts in the comments below. 
.