On the 3rd of March 2016, I covered the regional semi-final of the Microsoft Imagine Cup at the Wennovation Hub, Ibadan for Techpoint. Teams of undergraduate students from different universities in Nigeria vied for first position in the competition.
During the pitch sessions, I watched Team Humane -- made up of four young adults from the Obafemi Awolowo University (OAU), Ile-Ife -- pitch what may have been Africa's first billion-dollar startup.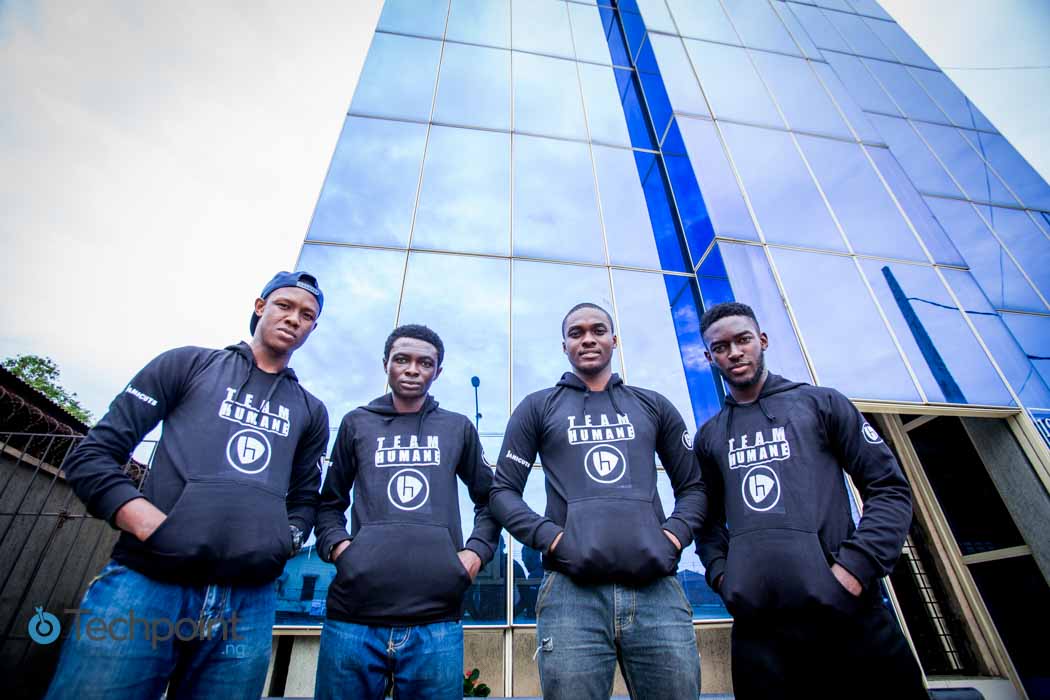 What Team Humane pitched was a dongle that makes smartphone operation easier for the visually impaired, enabling basic operations like playing music and video, surfing the web and many other things that could be done on a smartphone. It was a Nigerian miracle.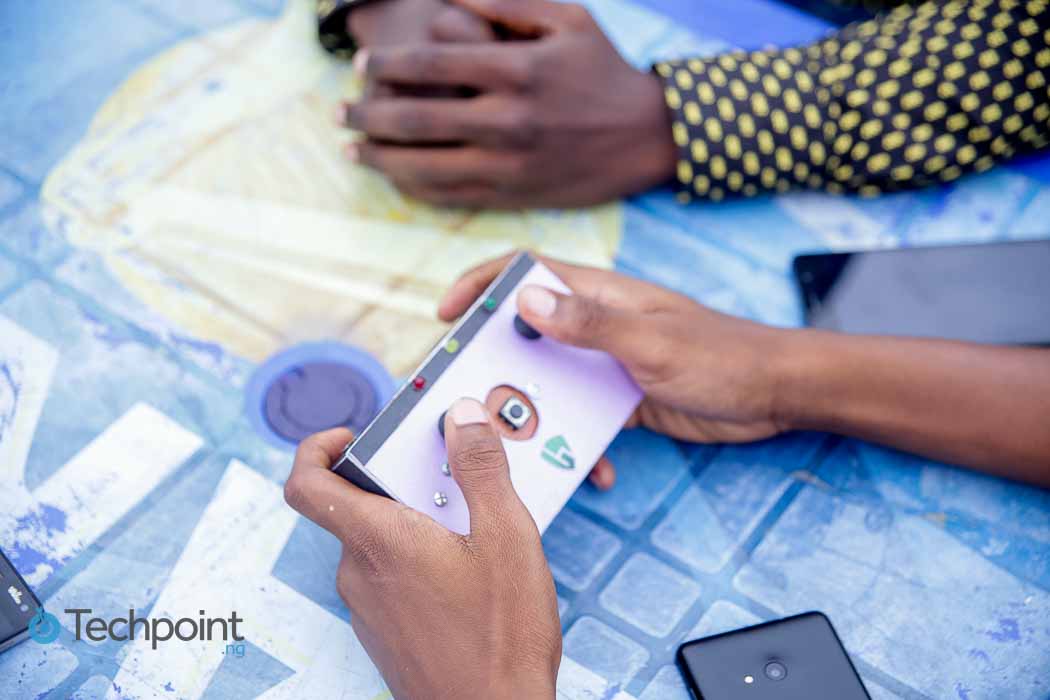 According to a World Health Organisation (WHO) fact sheet, there are 285 million visually impaired people in the world today. If half of this market bought Humane at its projected price of $22.50, that would have amounted to $3.2 billion in revenue, not including income from other added software and edtech arms of the solution. This projection would have put Humane in the region of the top 10 richest tech companies in Africa.
Of course, they won the semi-finals in Ibadan and the Lagos finals, moving on to the global finals where they were eventually eliminated.
One year down the line, it looks like this potential billion-dollar Nigerian hardware startup will never see the light of day as members of the team have abandoned the dream to face 'reality'. Humane is seemingly comatose and dying.
But Obasegun Ayodele, Humane team lead disagrees."Humane is not dead, we [the team] are on a hiatus trying to get ourselves together and do some other things," he says.
Over the last decade, thousands of hardware startups like Humane have been poisoned and stifled by many factors and problems.
These days, there is always a Nigerian innovator on social media who has built a contraption that is an unintended mimicry of the original. From a helicopter that will never fly to an armoured car that looks questionable, these 'inventions' are everywhere.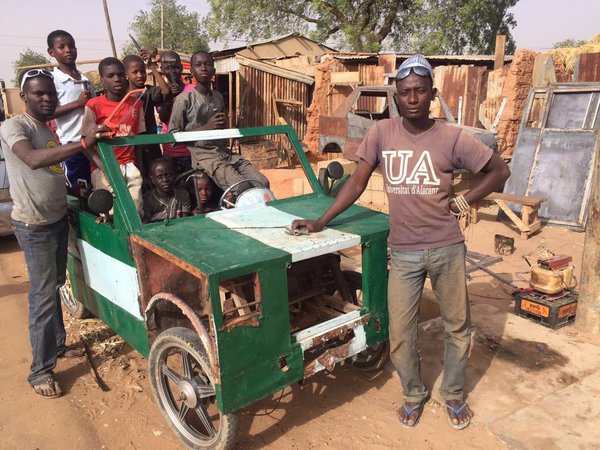 Sadly, most of these prototypes and intended products never reach market because they do not meet acceptable standards. Whether it is a made in Nigeria SUV or a made in Nigeria drone, most of these 'engineers' have to defy mountainous odds to produce their shabby looking prototypes
But even if and when they are eventually put on sale, their marketability is often questioned.
'Will you buy made in Nigeria electronics?'
A recent Techpoint survey on Facebook, Instagram and Twitter shows that Nigerians will likely buy made in Nigeria hardware -- especially electronics -- if and when made available.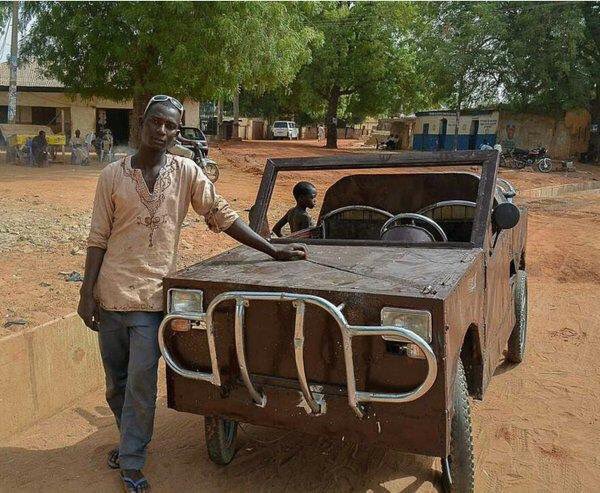 Of the 499 collective respondents in the surveys, 65% said they were open to buying Nigerian made hardware.
Most of the intended buyers appear to be 'pity purchase intentions' for reasons ranging from helping the economy to pure patriotism. However, a need for quality is stipulated as a condition for all the yeses in the survey.
If this data is anything to go by, what then is holding down the emergence and growth of this potentially prosperous industry?
Identifying the Hydra
"Hardware is hard" is a cliché that circulates hardware and tech circles around the world. This CBInsights report analyses the failure and death of 382 hardware startups over the years. On Jawbone -- one of the failed hardware startups -- the report says:
Despite grabbing $930M in funding during its 10-year lifespan ... Jawbone became the second-costliest VC-backed startup failures of all time.
It would appear that despite having access to adequate funding and management, hardware can still be really hard, even for startups abroad. How much more in Nigeria?
Nigeria's hardware problem is like a snake with many heads. Core competence and resources -- especially financial -- are the two ugliest.
Obasegun puts this in perspective. "It will cost you nearly ten times more than normal as a Nigerian hardware developer to build your product in Nigeria," he explains, "At the end of the day, how much will you sell that product?"
When AfriOne inaugurated Nigeria's first smartphone assembly plant, I asked a top source at the company if they were considering venturing into actual manufacturing anytime soon.
"For AfriOne, manufacturing and exporting from Nigeria is the ultimate plan, but for now, there are too many odds to be surmounted. From power to expertise problems, and reluctance on the consumers' part to buy anything with a Nigerian flag on it, the list is seemingly endless," I was told.
These problems are not peculiar to AfriOne; they are the same for most hardware companies and entrepreneurs across Nigeria. But maybe there are solutions to these problems.
Wielding Anaklusmos
In the microelectronics industry, fabless semiconductor companies (fabless) and semiconductor fabrication plants (fab) are the two levels to the production of minuscule electronic components.
Fabless and fab companies, as they are called, are instrumental to developing the electronics-related hardware industry of any economy.
Qualcomm is a relatable example of a fabless company that designs components -- design chips or integrated circuits (ICs) -- and passes them on for manufacturing to fab companies like Macronix and Samsung usually located in China and Taiwan.
Nigeria should have either a fab or a fabless factory but seeing as they cost between $1 billion and $4 billion to set up, the government is probably reluctant to shell out a minimum of ₦356 billion on something that won't yield immediate profit. Even if they wanted to, where is this money supposed to come from?
Maybe partnerships with fab and fabless companies will be a worthy consideration to further cut costs and garner necessary knowledge in the shortest time possible.
All this talk of design and manufacturing companies leads to a burning question. Can Nigeria be a hardware haven like China in the nearest future? Ifedayo Oladapo, founder and CEO of Grit Systems doesn't think so.
"We can look at the steps China took to where they are today and replicate these steps, but the technologies involved may be outdated when we eventually figure them out. Instead, focusing on nascent technology in hardware and becoming market leaders in them is a better alternative to playing catch-up," he explains.
Funfere Koroye is a 27-year old industrial designer and one of the only practising few in Nigeria. He also believes aspiring to China is a long shot.
"We should leave manufacturing to the manufacturers and start from scratch. Even China is trying to shift from just manufacturing people's designs to becoming original designers too".
"Nigeria can innovate in unexplored areas and companies and billionaires will be one of the biggest enablers of this hardware revolution," he continues.
The annual Tony Elumelu Entrepreneurship Programme (TEEP) is an example of how Nigerian companies can empower hardware entrepreneurs.
Funfere believes there are enough multi-billion naira companies in Nigeria to make a difference.
"These companies should provide research funds and facilities to budding hardware entrepreneurs to solve their own problems in hackathons for starters," he says, "You will be surprised at the difference made if we are able to fund local alternatives to our problems."
Ifedayo pegs the reluctance of Nigerian companies to fund research and innovation to a cultural mindset. Starting small in solving problems is an important step to developing hardware in Nigeria.
The Mini Anaklusmos
There is a regular kitchen knife our mothers used back in the day which is still present in most kitchens today. 'Mummy's knife' has a design flaw that perfectly exemplifies Nigeria's hardware problem.
For those who can relate, the hilts of these kitchen swords are prone to falling off. How many have you had to buy this year? Five? Ten? I spotted one in my kitchen the other day with a promised 25-year guarantee -- laughable considering the short time their handles stay on.
Funfere showed me his solution to the design flaw in 'Mummy's knife' -- the double-edged MALU knife.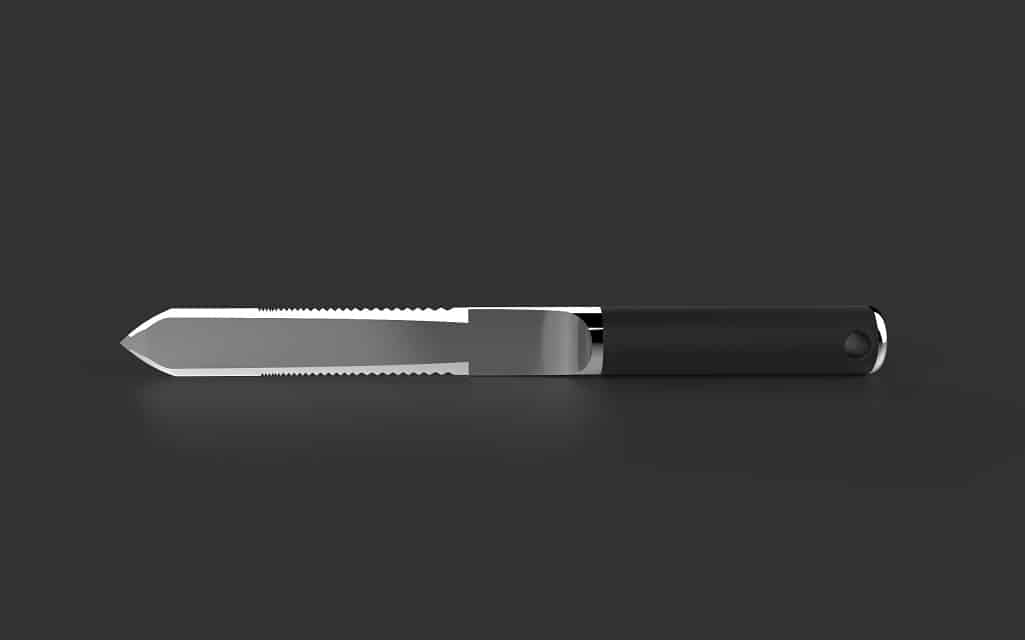 With a detachable blade attached to the hilt without screws, the hilt of the MALU will not come off anytime soon.
This is a sign that hardware for Nigeria is still at a very base level and should start from refining everyday machines before jumping onto spaceships.
Most machines in the life of an everyday Nigerian are mediocre and ineffectual at best.
Schools as Anaklusmos' hilt
Funfere was only 15 years old when realised he wanted to be an industrial/product designer. "Even though my school did not have a relative curriculum, the library gave me insight and a view into the outside world," he recalls.
Funfere believes that formal education is important to the future of Nigeria's hardware industry.
"How do you leave out industrial design and engineering from six years of primary school, six years of secondary school and expect students to pick any real interest in their last two years of university?" Funfere wonders.
Obasegun reminds me that there are grants for different kinds of software education and research in Nigerian schools. But this is not the case for hardware.
"Our team built Humane using personal funds and this is the case across board," he laments.
On a tertiary level, the iLabs at the Obafemi Awolowo University (OAU) is an example of how formal educational institutions can play a role in advancing practicable techno-culture in Nigeria.
As a Senior Lecturer at OAU and one of iLab's guardians and mentors, Dr. Olusoji Ilori weighs in on the role of tertiary institutes from an interesting viewpoint.
Engineering students [in universities] have some of the best prototypes for their final year projects. Most of these products are solving real Nigerian and African problems, but there is always no competence and resource to turn these prototypes into marketable products.
Dr. Ilori says Nigerian engineering students get good training, but there are no opportunities for them outside the school gate. "This is because there are really no companies to absorb these students and teach them beyond books. Every university should have an innovation lab that turns prototypes to products," he adds.
The Lagos State government has set a precedence for other states of the federation with its technical schools. But even these schools have to incorporate innovative education in hardware beyond tinkering with existing technology.
The government is Iolaus
For hardware to thrive in Nigeria, the government has the biggest role to play.
The designer of the Chevrolet Volt and one of General Motors' design superstars is a Nigerian born in Nigeria. Jelani Aliyu left Nigeria to further his studies and did not return for decades until recently. One could argue in favour of laws that stem and manage brain drain. But brain drain in this context is a chicken and egg situation of sorts. What was Jelani supposed to come back to in Nigeria at the time?
Of all the companies doing big things in Nigeria especially related to hardware, most are registered outside Nigeria where they're protected. Funfere suggests that intellectual property protection laws should be enacted and enforced especially for hardware.
Even major financing of hardware research in universities is still largely a responsibility of Nigeria's government.
But in all, the biggest step the government can take is to compel hardware companies selling in the Nigerian market to localise their operations. Most hardware consumer goods companies have a Nigerian presence. There should be laws that force them to have at least an assembly plant in the country.
This will provide employment, tax revenue and boost the economy, but most importantly it will provide the necessary skills and expertise training for local labour.
Even local companies should be required by law to set up manufacturing and incubation labs that will also double as research, development and training centres. For example, an automotive hardware centre from Innoson Motors will grow the industry by leaps.
Techpoint has a pool of over 600 Nigerian startups and (un)surprisingly, none of them is doing anything remotely related to hardware.
According to Abraham Maslow's hierarchy of needs, physiological needs are the most important and in a modern day technologically driven world, hardware is a hub of actualisation of these needs. Even the first men had to carve spears and build huts to survive daily.
Nigeria has to key into hardware for continued existence and survival.
"If we don't see the opportunities inherent in hardware for Nigeria, one day we'll wake up and all the hardware industries will be overtaken over by foreigners," Funfere prophesies.